The CORSAIR HS60 gaming headset is an upgraded version of the HS50. They have the same appearance, are compatible with multiple platforms, and have built-in 50mm neodymium magnets.
However, the HS60 additionally adds a USB adapter and virtual 7.1 surround sound, so that it can provide players with a clearer and more realistic sound experience in gaming.
Packaging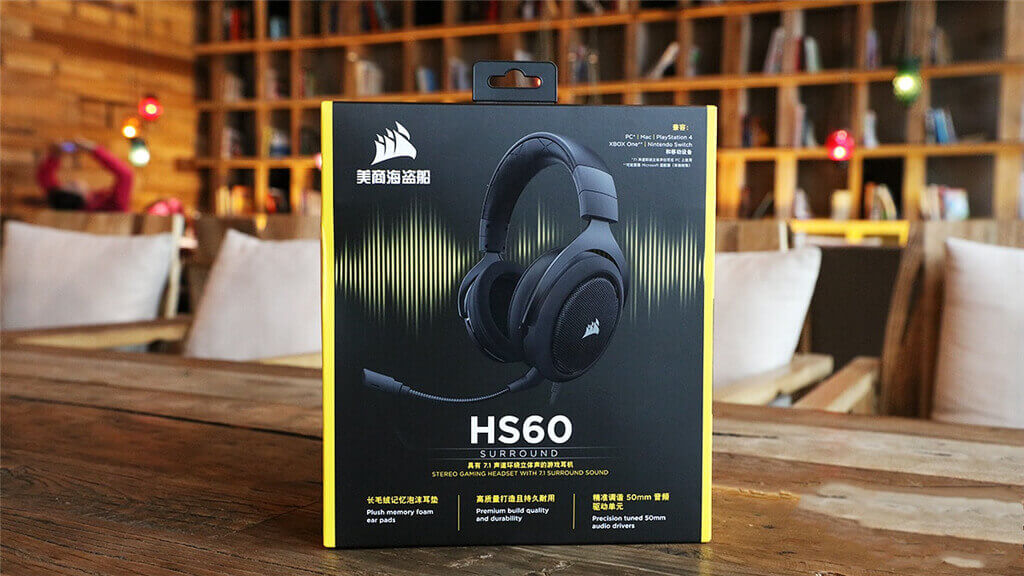 The CORSAIR HS60's packaging style is still the yellow + black design.
The main selling points are listed on the front of the package, such as 7.1 surround sound, plush memory foam earpads, premium build quality and durability, precision-tuned 50mm audio drivers.
Headphone Specifications

Connectivity
3.5mm analog
Audio
7.1 Surround
Lighting
None
Frequency Response
20Hz - 20 kHz
Impedance
32 Ohms @ 1 kHz
Sensitivity
111dB (+/-3dB)
Drivers
50mm
Cable Length
1.8m
Platform
PC, PS4, XBOX One, Nintendo Switch, Mobile devices
Unboxing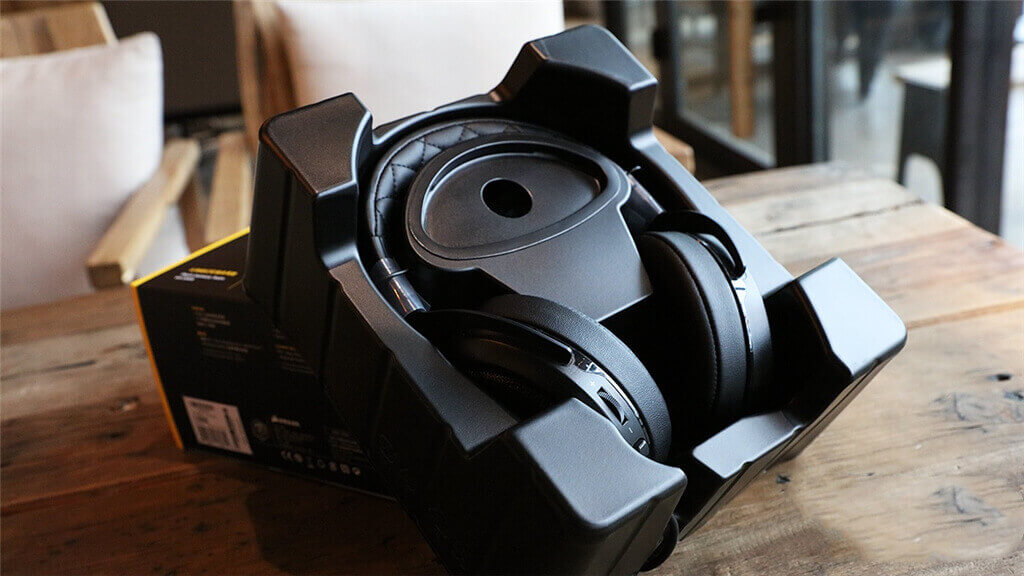 The HS60 headset is firmly fixed in the inner black plastic box.
Accessories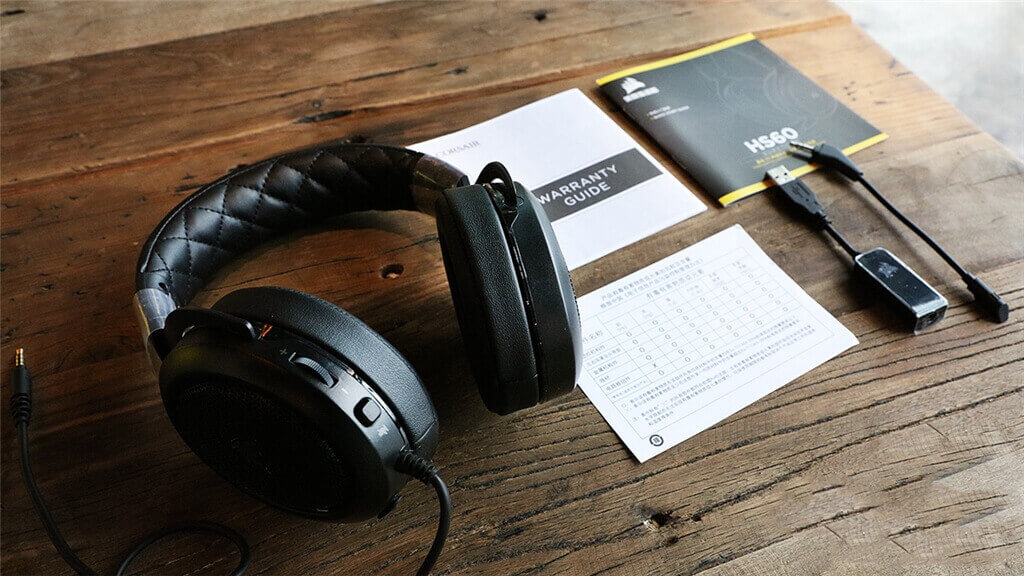 In addition to the HS60 headset itself, it also has a USB 7.1 surround sound adapter, a detachable microphone, a manual, and a warranty card.
Details
Appearance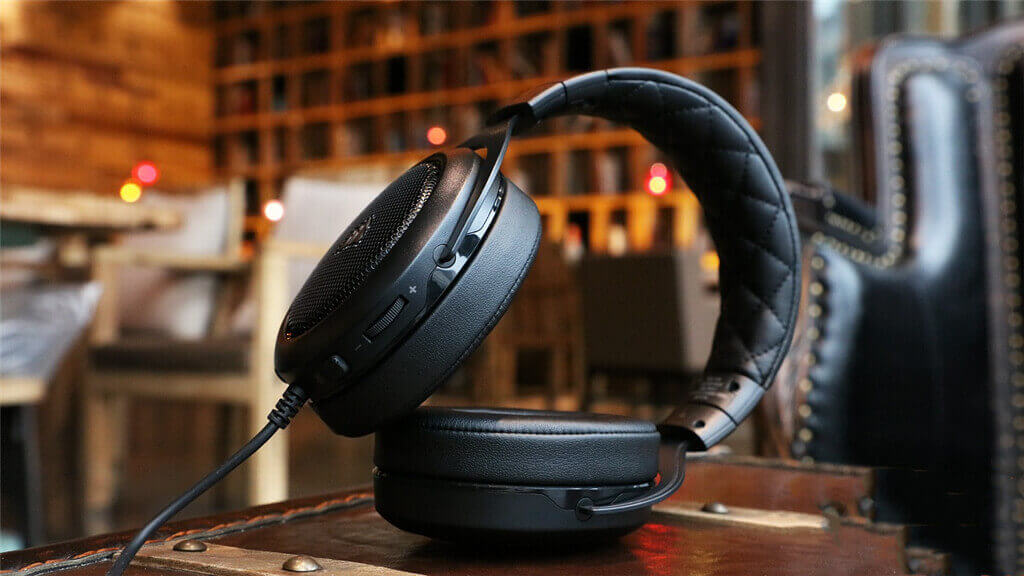 The appearance of the HS60 is the same as that of the HS50. Its design is very simple and there is no dazzling RGB backlight.
Head Beam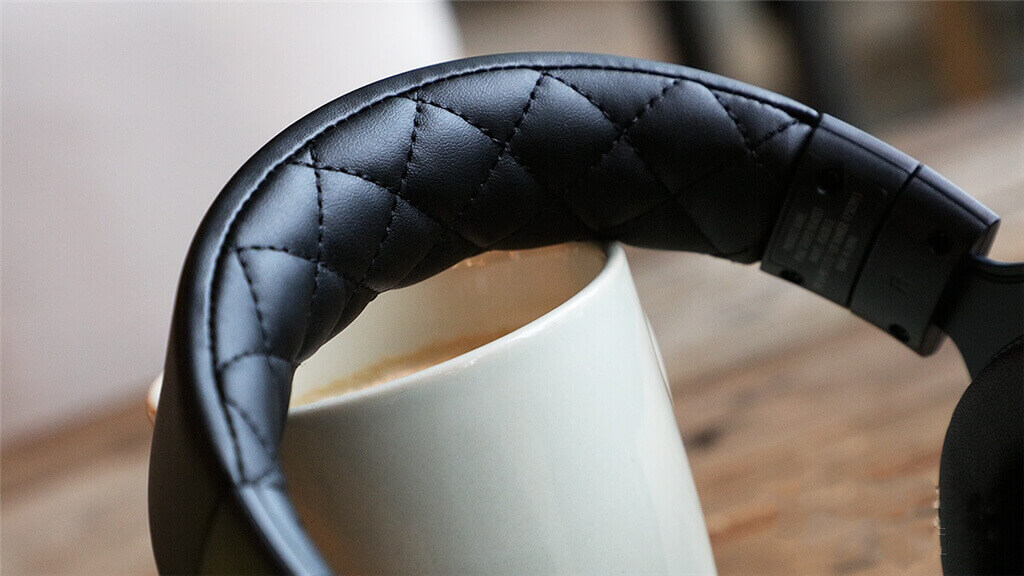 Both the inner and outer sides of the head beam are made of a very comfortable protein skin material + memory foam filling, which is very smooth and soft. And the prismatic pattern sewing method is used to further fix.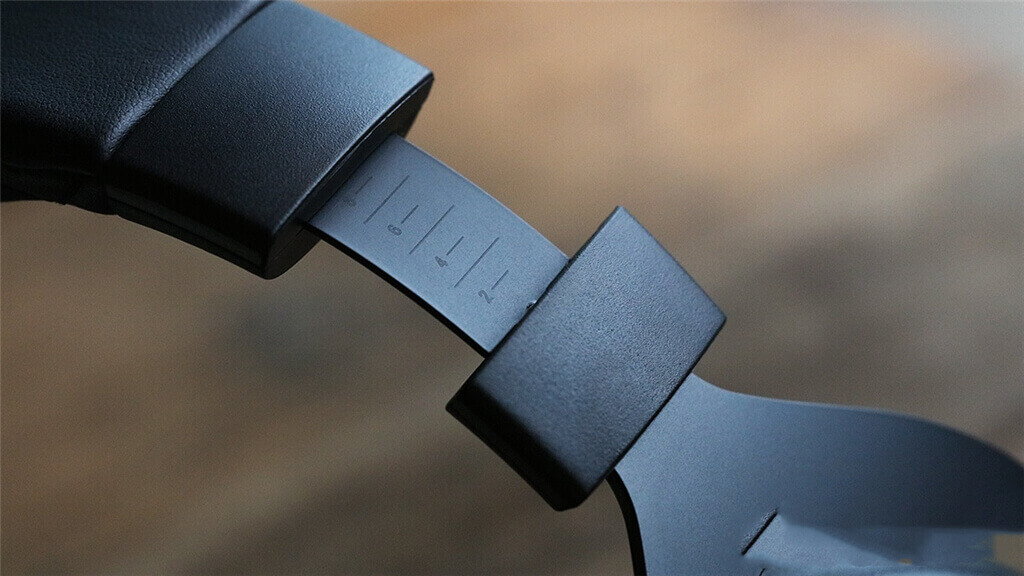 The head beam can be adjusted in 8 scales and can be extended and contracted to a distance of about 3.5cm. Moreover, there are L/R marks on the inside of the head beam, it is convenient for users to quickly identify.
Earpads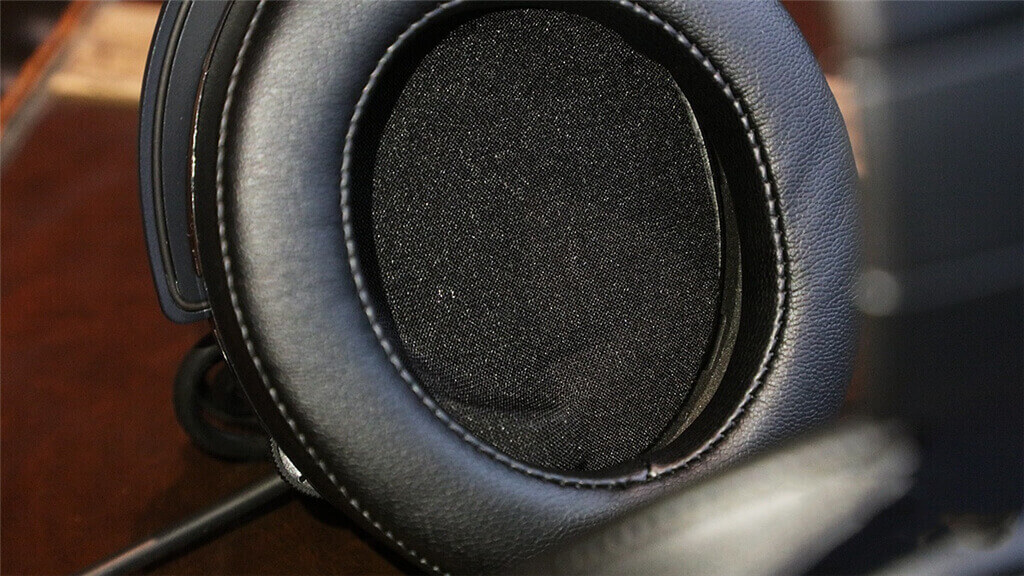 The earpads still adopt the protein skin material + memory foam. The ear cups have a larger diameter and a slope design inside, which can fit the ears better when worn, and is also conducive to physical noise reduction effect. But, the ear pads cannot be removed freely.
Interface & Buttons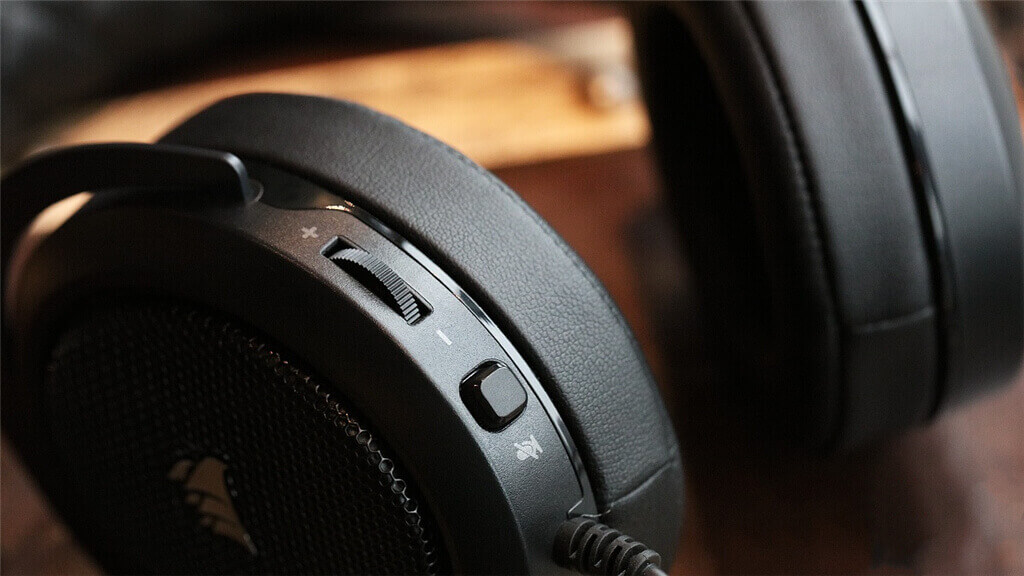 All the buttons and interfaces are placed on the left ear cup, including a volume knob, a MIC switch button, a MIC interface with a dust plug, and a 3.5mm analog interface.
MIC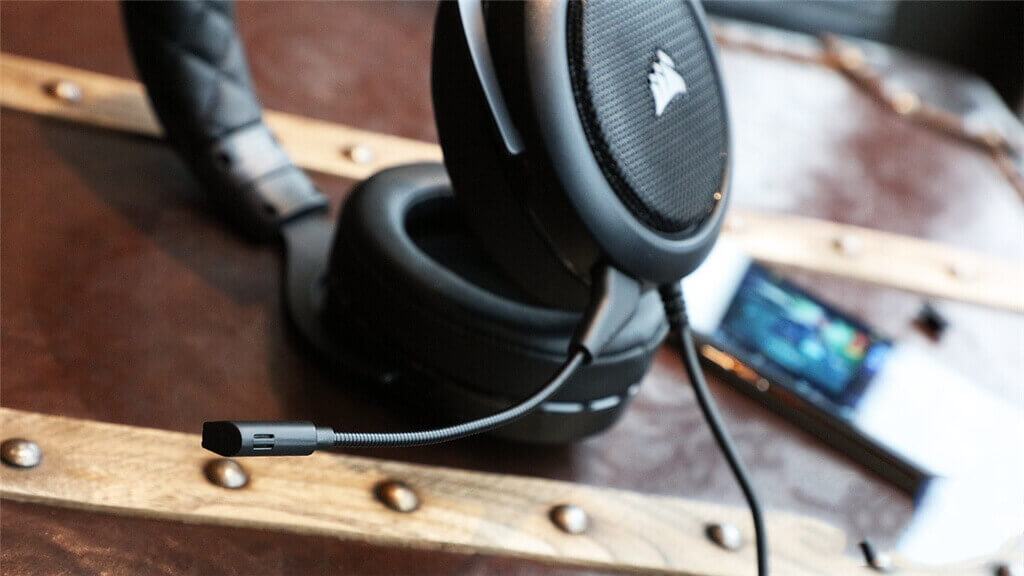 The detachable MIC has passed Discord certification and adopts a unidirectional design to reduce external noise and enhance sound quality.

Microphone Specifications

Microphone Type
Unidirectional noise cancelling
Impedance
2.2k Ohms
Sensitivity
-40 dB (± 3 dB)
Frequency Response
100Hz – 10kHz
Cable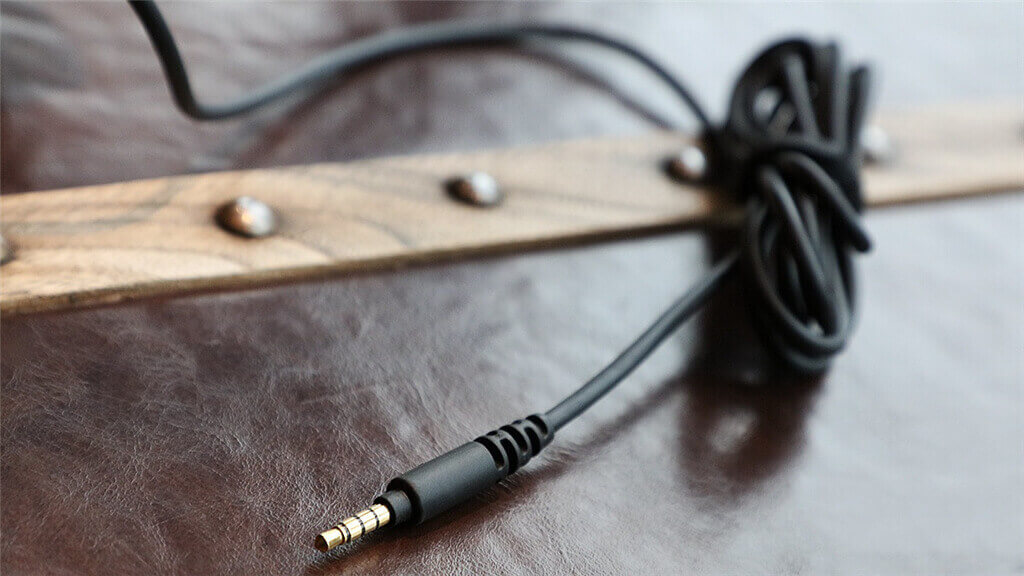 The 3.5mm analog cable is very soft, the length is about 1.8m, it also designed with an anti-pull and gold-plating process.
Adapter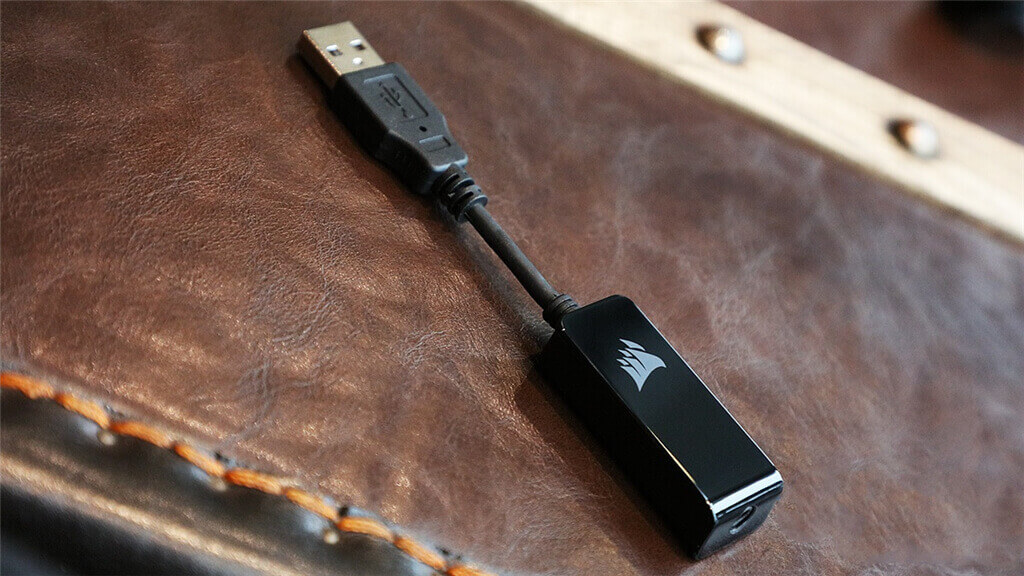 The CORSAIR HS60 gaming headset is an upgraded version of HS50 Stereo, and its most important upgrade is that it supports 7.1. However, if you want to achieve the 7.1 surround sound effect, you need to connect the HS60 headset with this adapter. But the adapter's USB interface is not gold-plated.
Experience
Wearing Experience
The head beam can be adjusted to fit the head shape harmoniously when worn. The skin material + memory foam earpads completely wrap the ears and is very comfortable to wear.
Audio Experience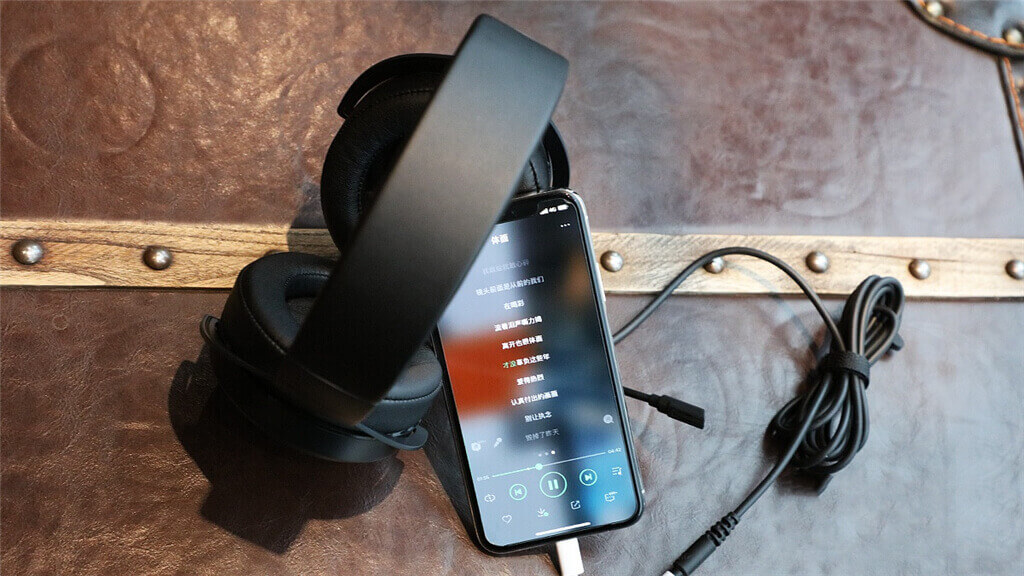 The HS60 equipped with two 50mm neodymium audio drivers. When I wear it to listen to music or watch movies, the experience is not as expected, but the sound performance in games is quite good.
Connect with the adapter, the overall sound quality has been significantly improved.
Gaming Experience
From the game experience, the HS60's physical sound insulation effect, and the sound localization performance are quite good, gamers can easily distinguish the sound from various directions.
Pros and Cons
Pros
Affordable
Comfortable
Detachable Discord MIC
7.1 surround sound
Gold-plated cable
Cons
No removable ear pads
No gold-plated Adapter's interface
In Summary
The positioning of the CORSAIR HS60 surround gaming headset is basically the same as that of the HS50. It is an entry-level gaming headset, but it has a wide range of platform compatibility and supports 7.1 surround sound, which can fully satisfy most gamers.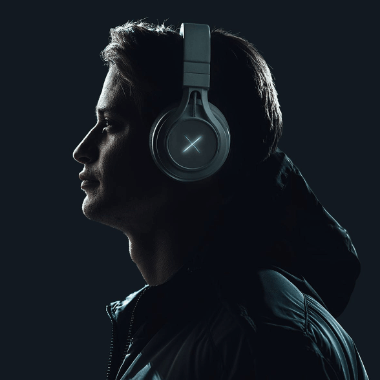 Hi, my name is Daniel, I'm a passionate gamer for over 5 years. Having used various gaming products myself, I will help other gamers benefit from the blog's recommendations of gaming headsets.