As the mid-range gaming mouse in Logitech PRODIGY series, G403 has attracted a lot of attention from gaming peripheral enthusiasts since its release. If Logitech G102 is the entry-level gaming mouse under $30, G403 can be called the entry-level gaming mouse under $50. Now, let me take you closer to this amazing wired gaming mouse.
Packaging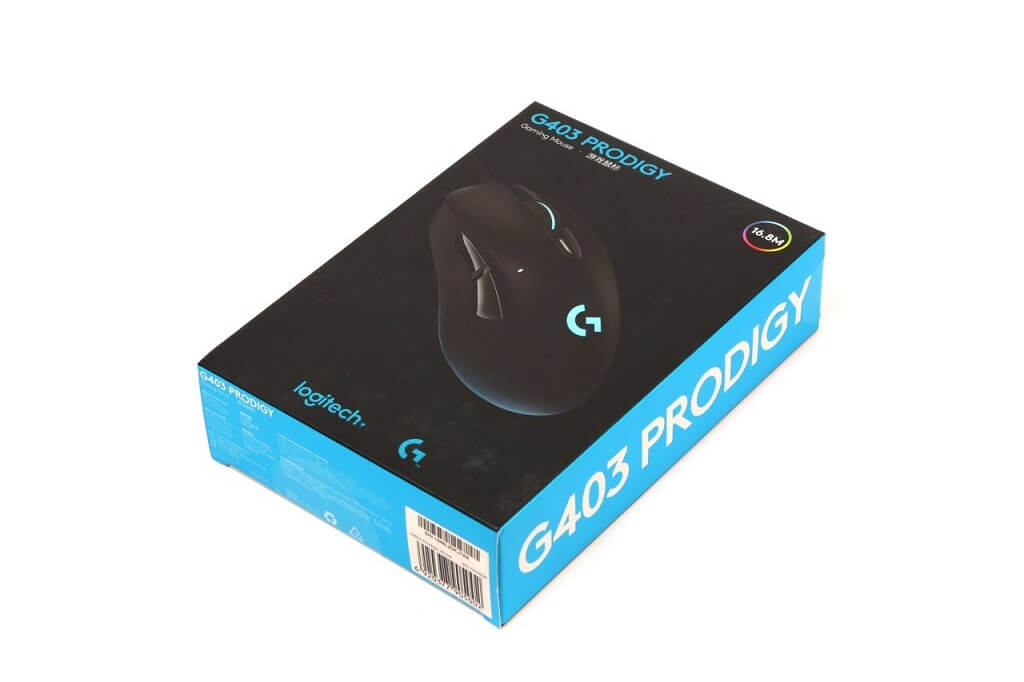 G403's packaging box is blue and black. The front upper left corner and side indicate PRODIGY series and specifications.
The front upper right corner indicates that it supports 16.8 million color lights.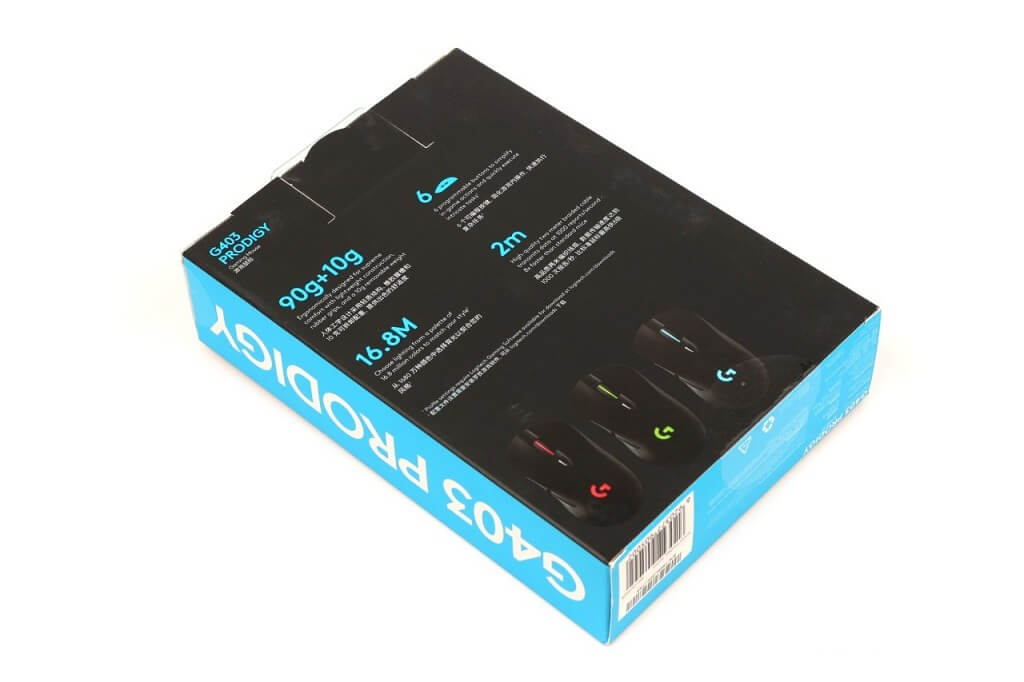 The back of the box listed its 4 main features: 90G + 10G mouse weight, 6 programmable buttons, 16.8 million color lights, 2 meters long can reach 1000 times / second data transmission speed.
Logitech G403 Prodigy Specifications

Dimensions (H*W*D)
124*68*43 mm
Weight
87.3 g
Mouse Adjustable Weight
10g
Connection Type
USB 2.0
USB Report Rate
1ms
DPI
200 – 12,000
Sensor
PMW3366
Onboard memory
1 hardware memory profile (maximum)
Indicator Lights (LED)
G-logo & Scroll wheel
Buttons
6
Standard buttons
Left & right, Scroll wheel button, Forward, Back
Max. acceleration
> 40 G
Max. speed
> 400 IPS
Unboxing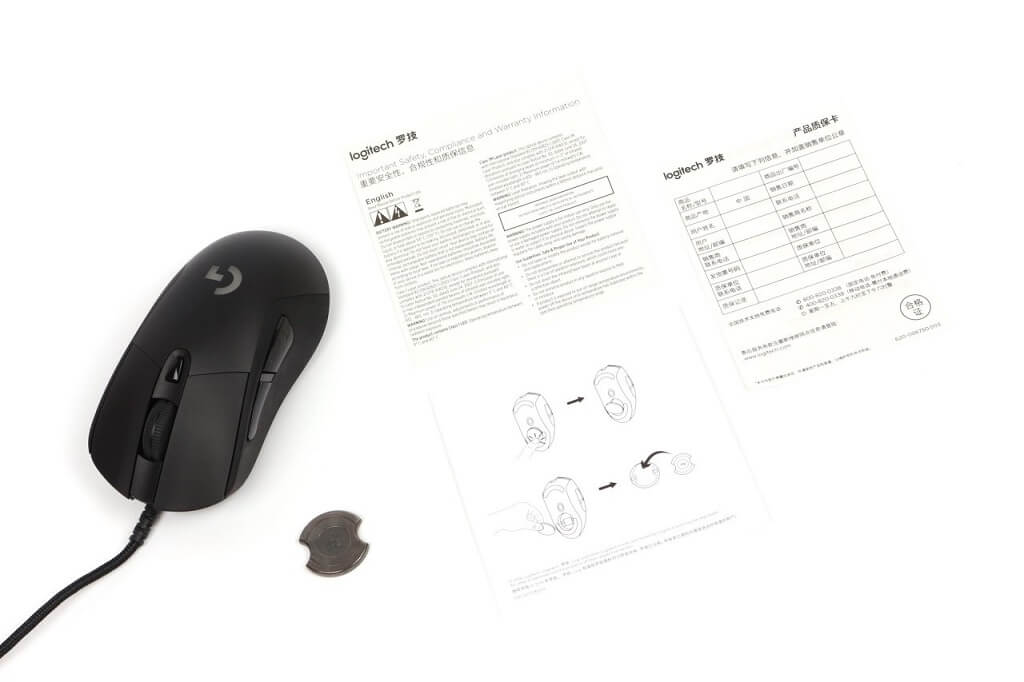 G403 Gaming Mouse
Optional 10-gram weight
User documentation
2-year limited hardware warranty
Appearance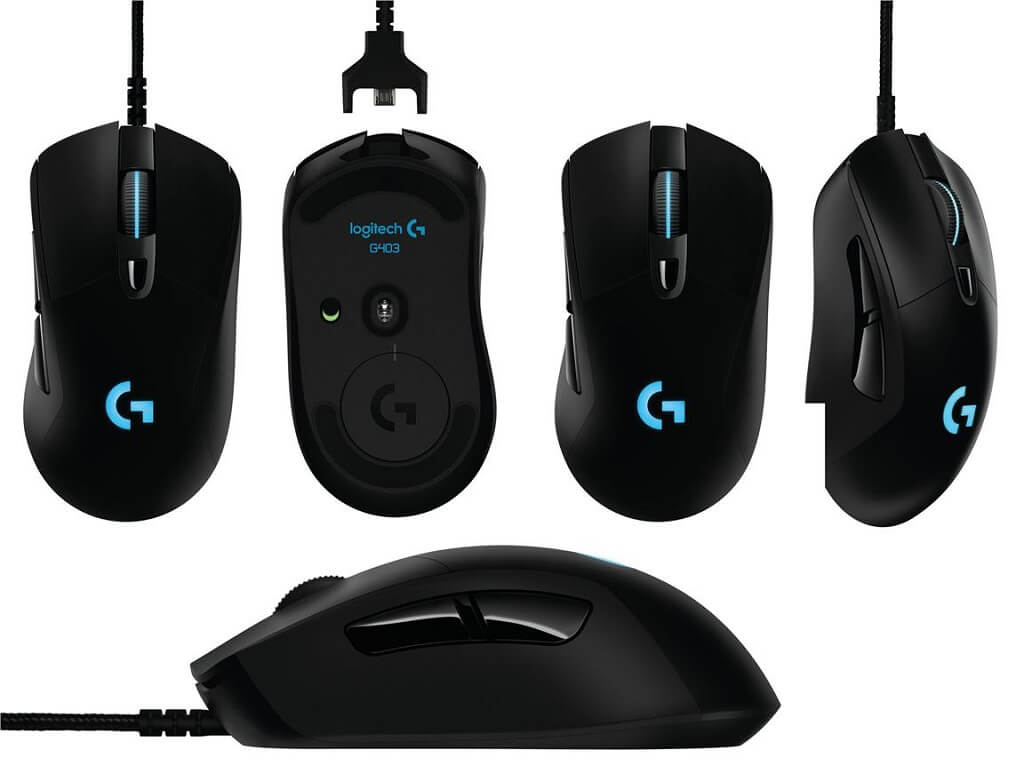 The appearance of G403 is simple and generous, with the new Logitech LOGO, I have to say that Logitech's PRODIGY series products are much improved in appearance.
Buttons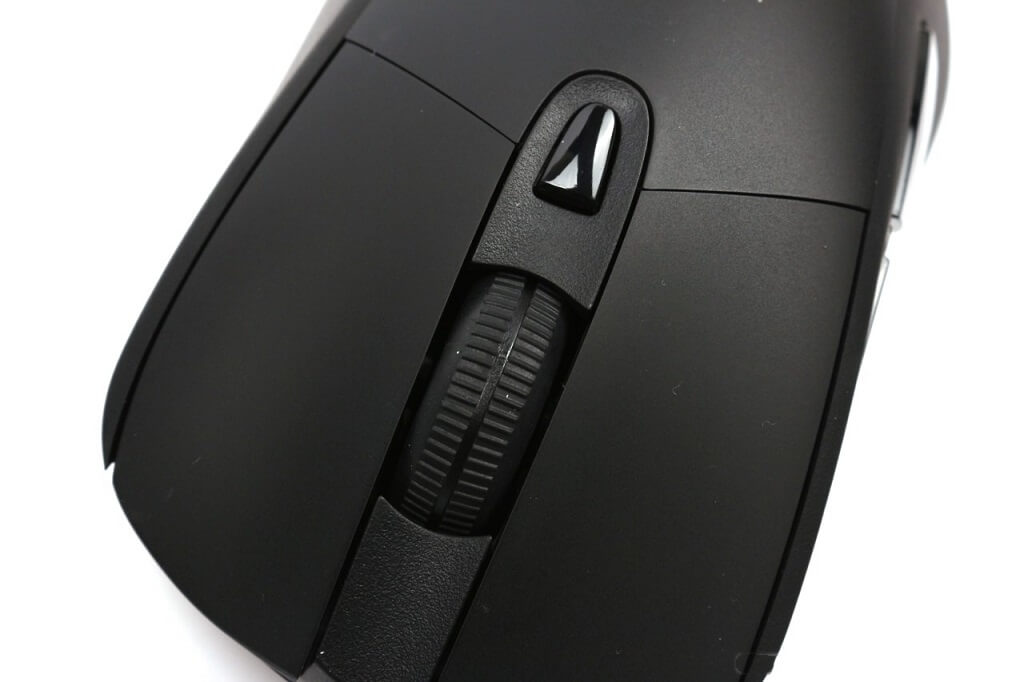 G403's left and right buttons adopt a split design, equipped with Omron's D2FC-F-7N (20M) micro switch which has 20 million click times. Generally speaking, the asymmetric ergonomic designed mouse's left mouse button sound is relatively crisp, the right button will be softer, and the sound is a little deeper.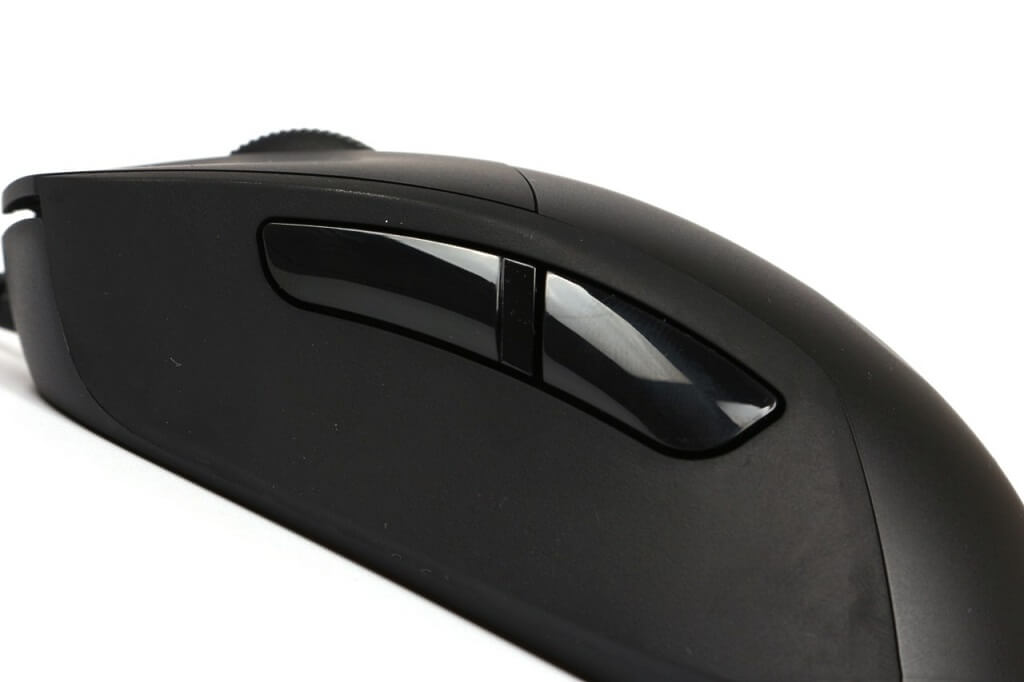 2 side buttons are easy to be recognized by thumb, and the position design is reasonable, which will not cause thumb accidental touch.
Bottom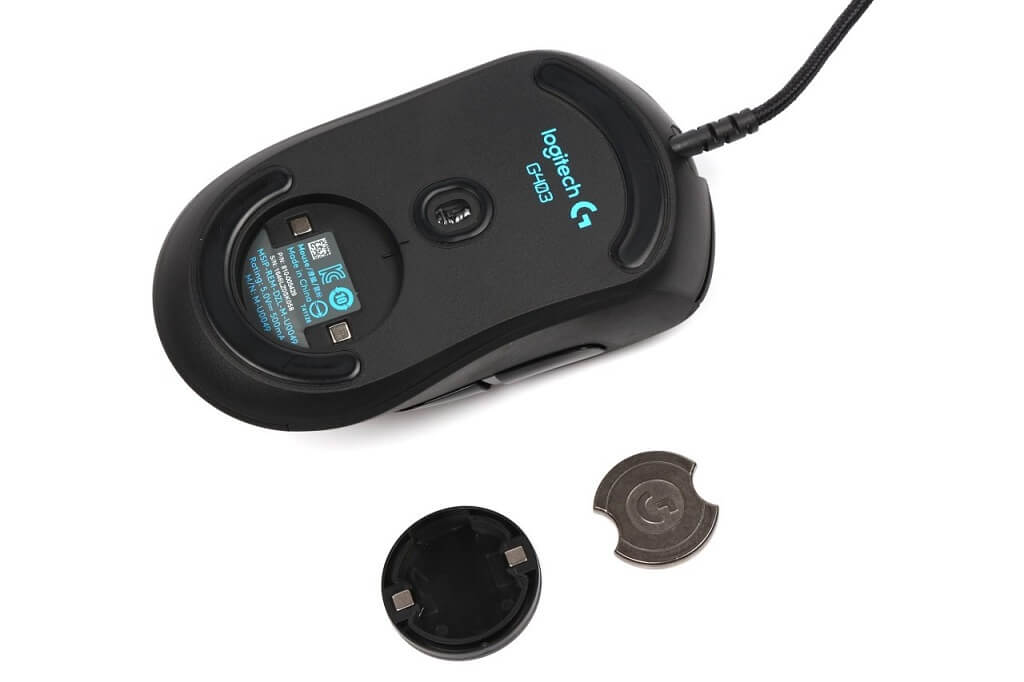 G403's bottom has 2 Teflon glides curved edge to provide a very smooth move experience.
Grip Feeling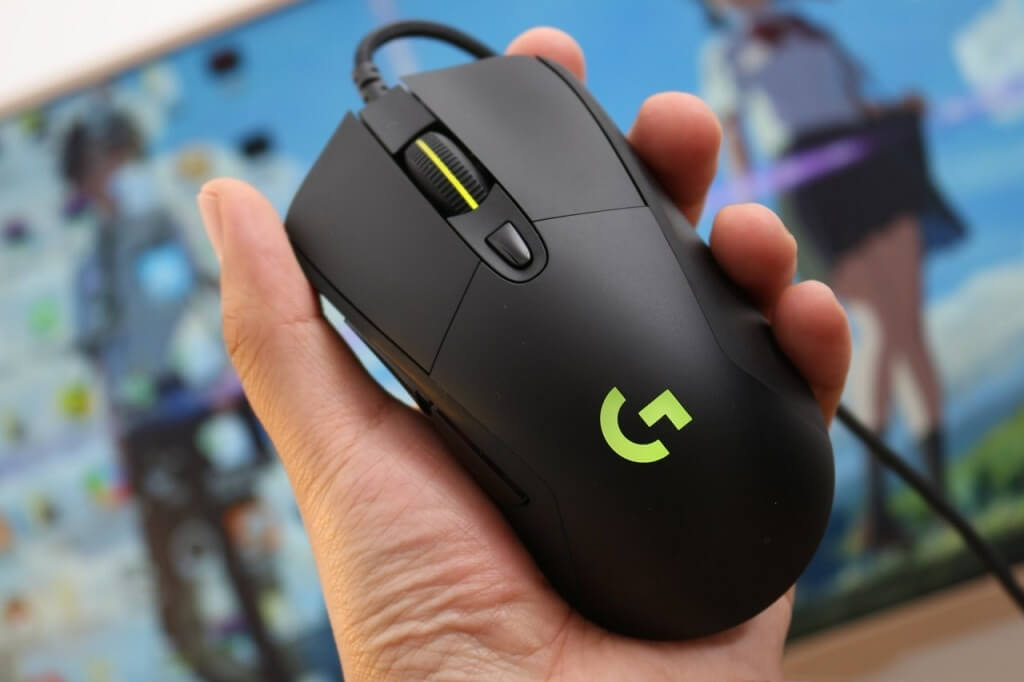 G403's asymmetrical ergonomic design brings a more comfortable gripping experience.
The sides material is rubber, it gives you a skin-like touch. Thumb, ring finger, and little finger fit the sides comfortably, you can obviously feel the anti-skid effect.
Lighting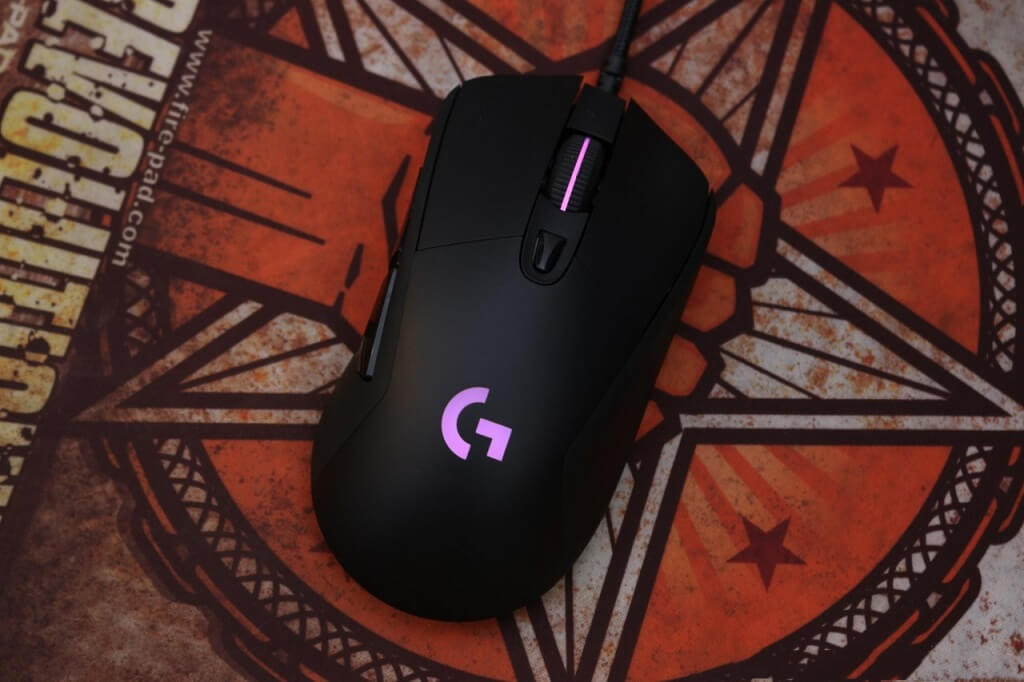 G403 light's transmittance and uniformity are very good, the color is very natural and comfortable.
Disassembling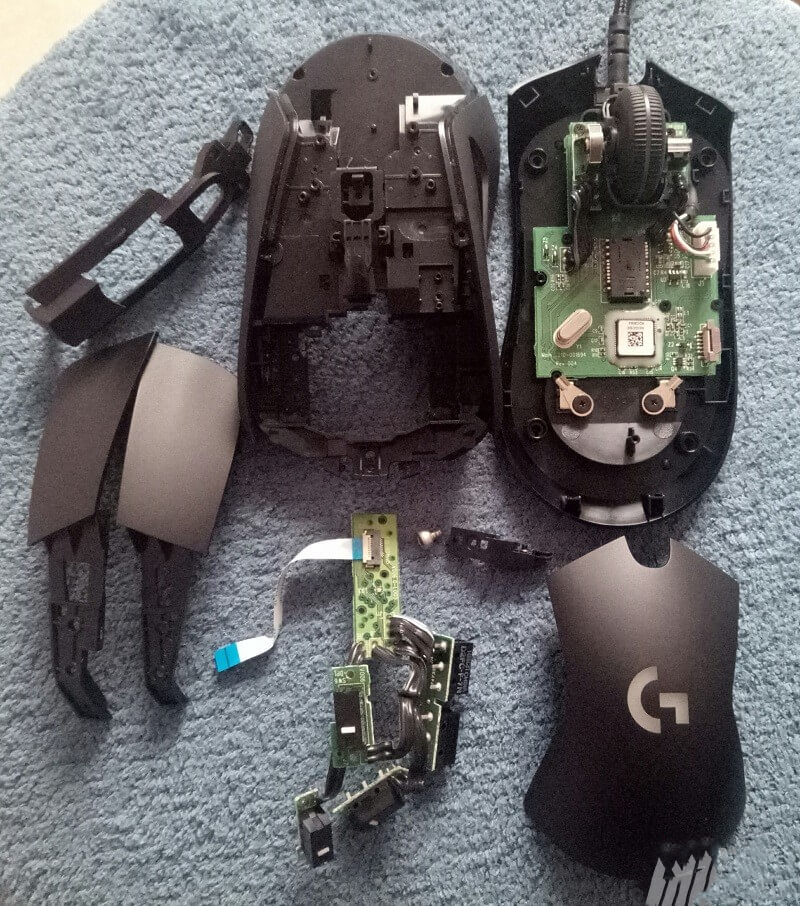 The main PCB looks very neat, with the 3366 optical sensor in the center.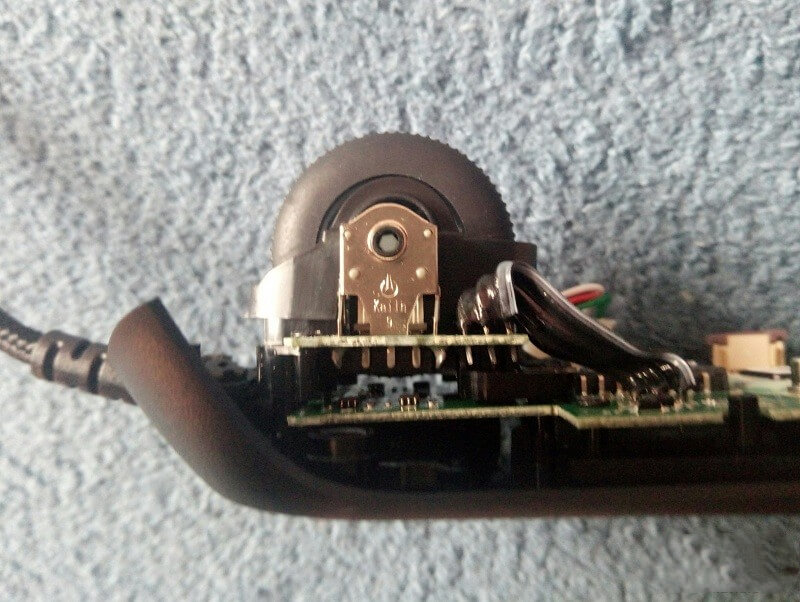 Kaihua roller encoders and scroll wheel switch separately fixed on a small PCB and connected to the main PCB.
In the middle of the roller is light strip.
There are two SMD LED lights directly under the scroll wheel to provide RGB lighting effects.
Software
Logitech's software (Logitech G HUB) is very easy to use, and G403 has onboard memory which can save your settings to mouse memory and you use it on any PC without setting.
Logitech G403 Prodigy Pros & Cons
Fair price
Comfortable grip
Nice texture on the sides
Highly regarded sensor
Right-handed only
Lighting effects need customization
Obvious difference feeling between left and right buttons
In Summary
Logitech G403 Prodigy wired gaming mouse made a breakthrough in Logitech G series GAMING-class mouse on the appearance and feel. Lighter weight, reasonable gravity center, comfortable buttons feel, and excellent gaming performance, G403 had became the best gaming mouse under $50.