In recent years, with deep technical accumulation and unique technological innovation, Logitech continues to introduce new technologies on gaming mice: Lightspeed wireless technology first applied on G900, Powerplay wireless charging on G903 and G703, HERO sensor first seen on G603.
The Logitech G304 wireless mouse that I will evaluate today has an excellent performance since it is released, some gaming players even gave it the title of "wireless entry mouse".
The core technical advantages of this mouse: LIGHTSPEED technology and HERO sensor.
LIGHTSPEED technology: This is the core competitiveness of the Logitech G series in the field of wireless gaming mice. Through the optimization of algorithms and software protocols, G304 achieves a true 1-millisecond polling rate, low latency, and stable anti-interference.
Logitech HERO (High-Efficiency Rated Optical) sensor is a subversive sensor. It can help gamers straight line correction and angle snapping. Compared with Logitech G PRO's PMW 3366 sensor, HERO delivers accuracy at velocities over 400 IPS across 200~12,000 DPI range with zero smoothing, acceleration.
These 2 technologies mentioned above fundamentally solve the problems of high latency, poor battery life, and poor positioning ability that are common in wireless gaming mice.
Now, I will take you to take a look at the details of this gaming mouse.
Packaging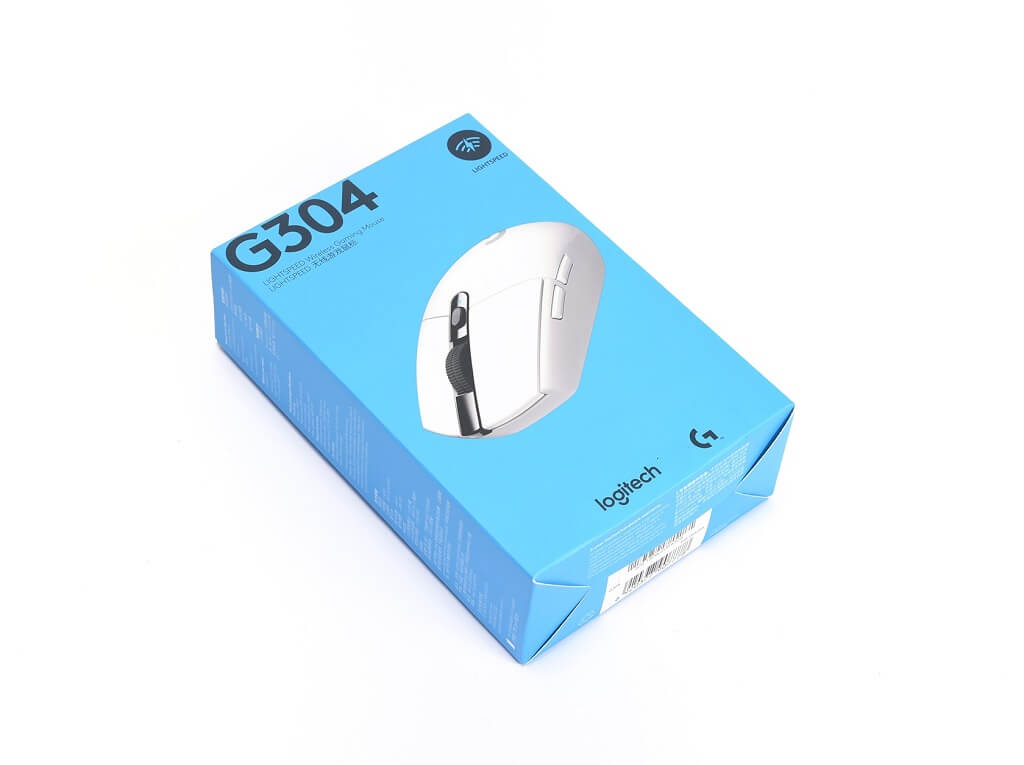 On the front of the light blue box are the product picture, model, and LOGO.
The back lists 4 selling points "LIGHTSPEED", "HERO sensor", "Long Battery Life", "Lightweight and Portable".
On the side are detailed specifications.
Unboxing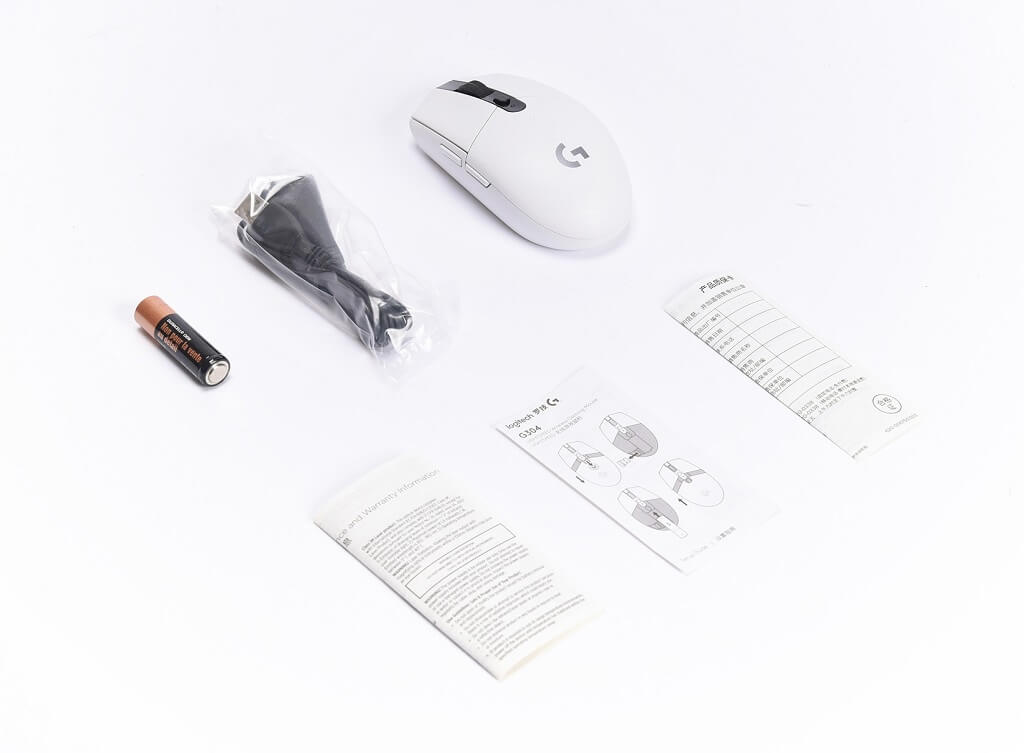 Unpack the box, it includes a gaming mouse, a USB receiver, an extension cable, one AA battery, user manual, warranty card and safety manual.
Logitech G304 Specifications

Dimensions (H*W*D)
116.6*62.15*38.2 mm
Weight (with battery)
99 g
Wireless Protocol
2.4 GHz
USB Protocol
USB 2.0
DPI
200 – 12,000
USB Report Rate
1000 Hz (1ms)
Micro Switch
Omron white point 7N (10m)
Sensor
HERO
Onboard Memory
1 hardware memory profile (maximum)
RGB Lighting
None
Buttons (6)
Left & right, Scroll wheel button, Forward, Back
Connect/Power
ON/OFF Switch
AA Battery Life
Performance mode: up to 250 hours (non-stop gaming)
Endurance mode: up to 9 months (standard usage)
Wireless Range
Up to 10 m (33 ft)
Receiver
Nano receiver
Durability
250 km range
Details
Appearance
The appearance of Logitech G304 follows the G PRO series that we are familiar with, its size is: 116.6 × 62.15 × 38.2mm, and canceled the light strip.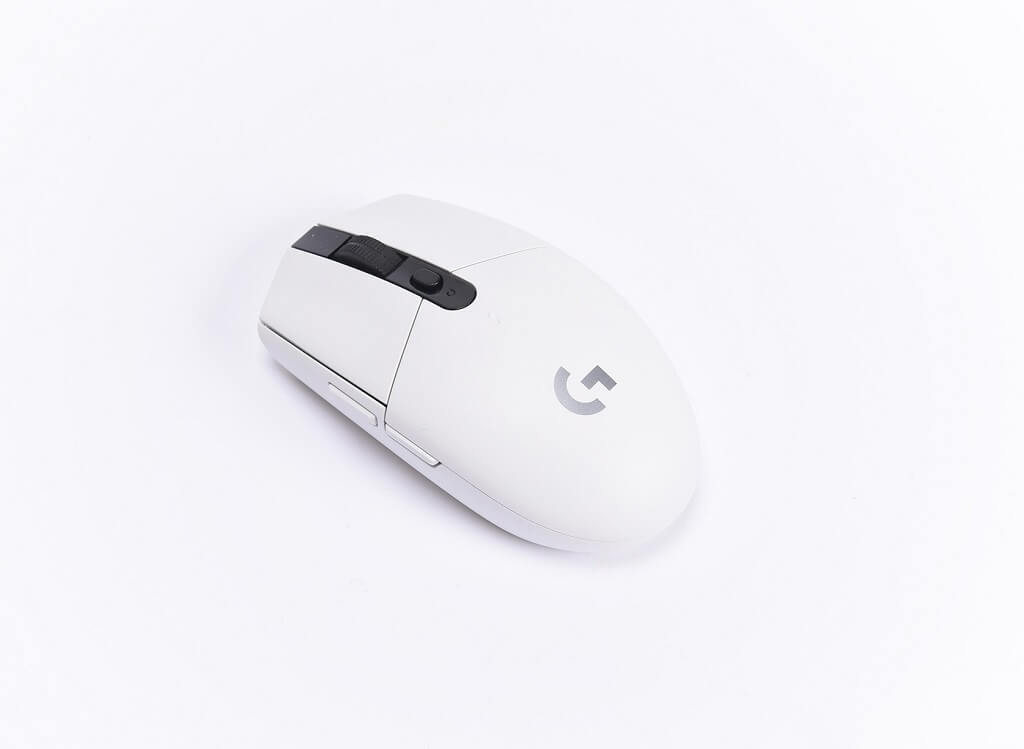 The back cover of G304 is detachable, and the battery compartment and the wireless receiver storage compartment are located inside, both of which are located at the central axis.
The weight of Logitech G304 is 75g, with a No. 5 alkaline battery is only 99g. The battery life is up to nine months at an 8 ms report rate.
Scroll Wheel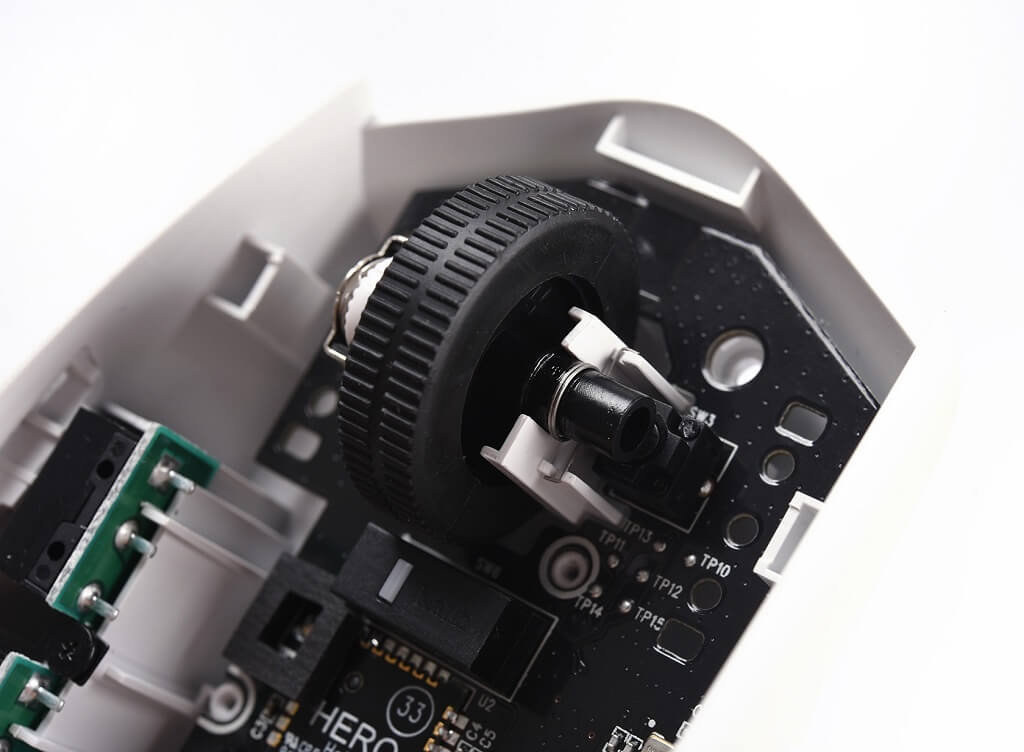 G304's rubber scroll wheel gives a clear sense of feedback when scrolling and moderate damping.
Buttons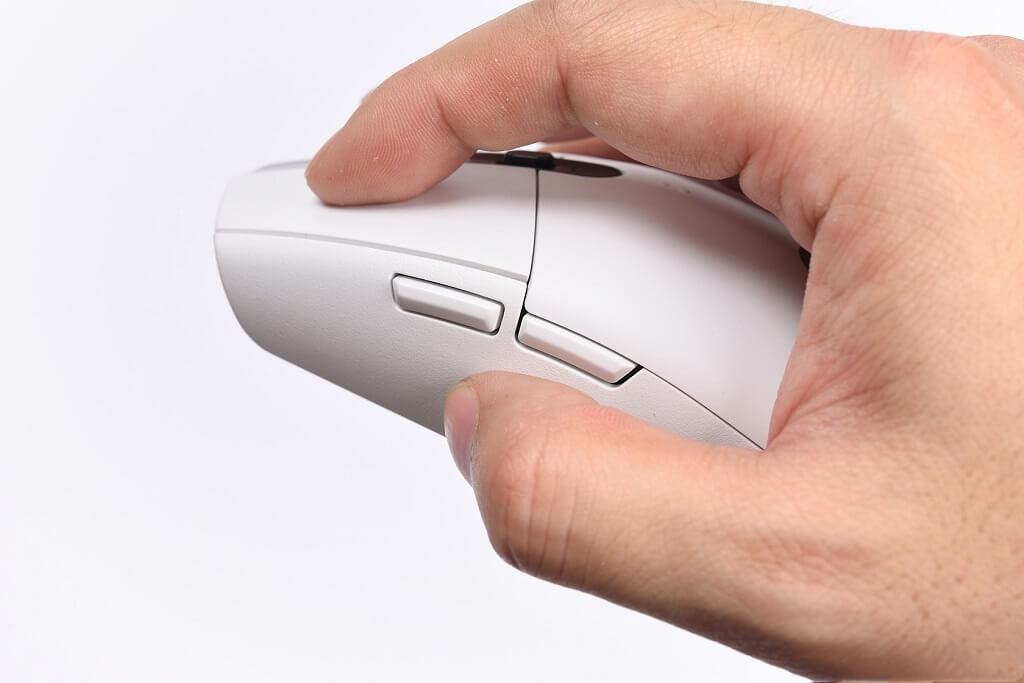 G304's left and right main buttons adopt a split design, using Omron white point 7N (10m) micro switch, and retaining the button tensioning system which used on G PRO.
The two side mirror plastic buttons are placed on the left.
The DPI button is behind the scroll wheel and supports the adjustment of 5 levels of DPI. There is a small LED light behind it, which can display a specific color to indicate the current DPI level.
Foot Stickers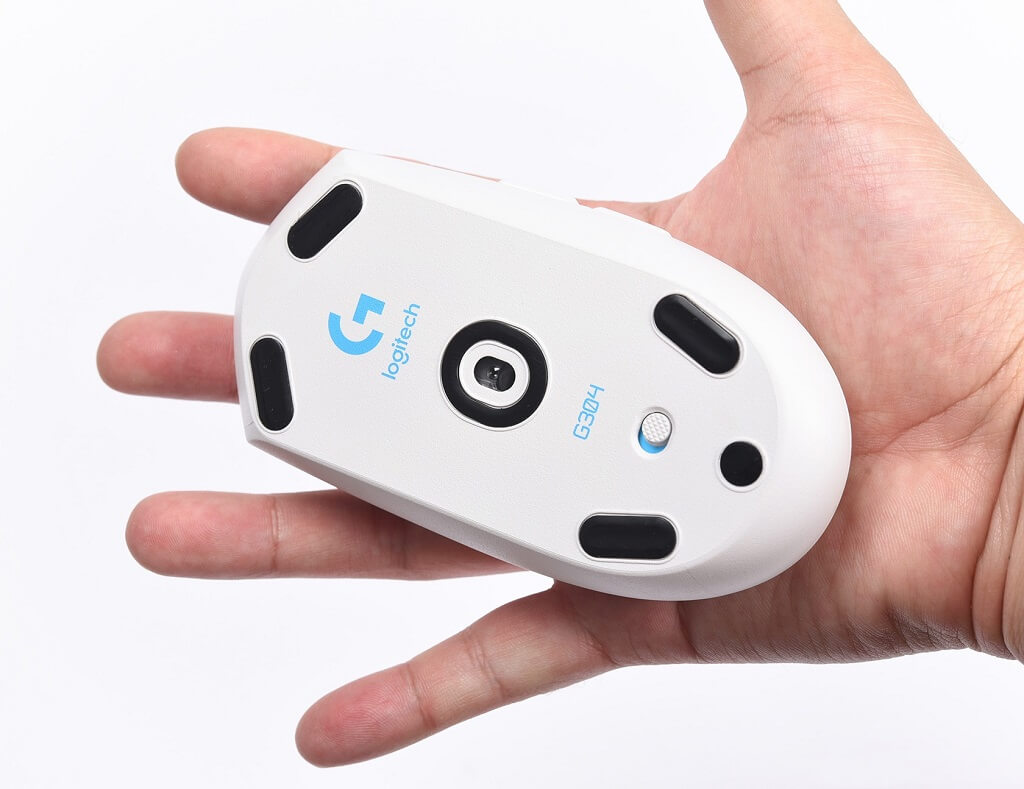 The Teflon foot sticker around the light hole of the sensor can prevent dust from entering.
Cover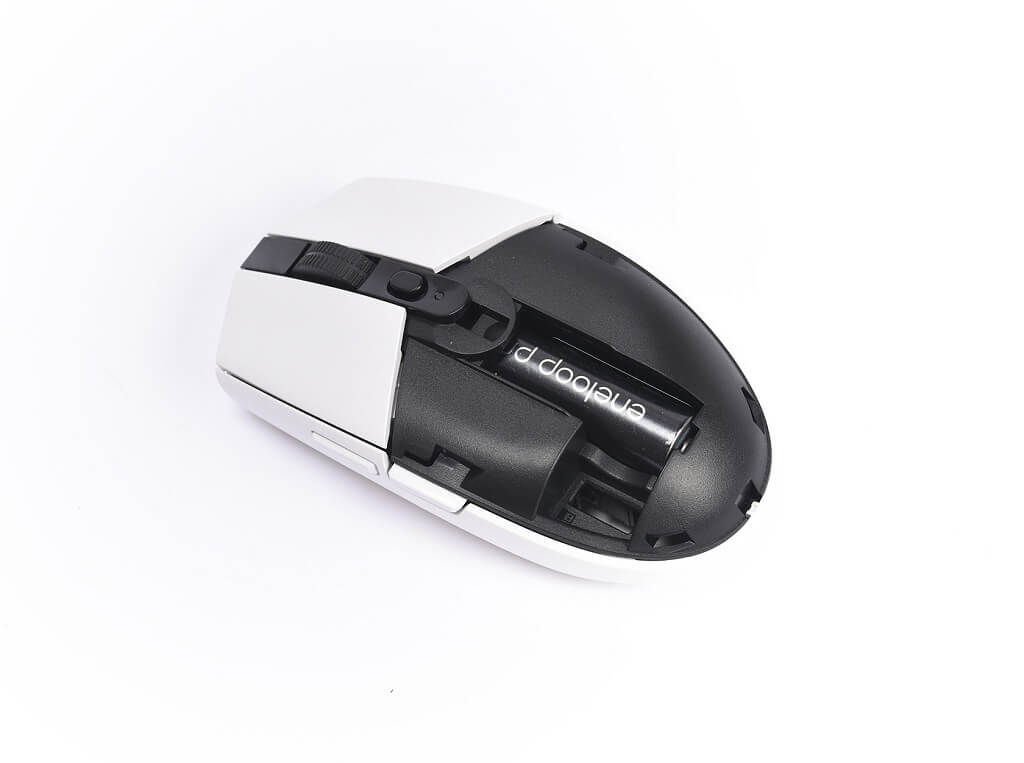 The cover of G304 is detachable. Opened it, both the battery compartment and wireless receiver storage compartment are located on the central axis.
Sensor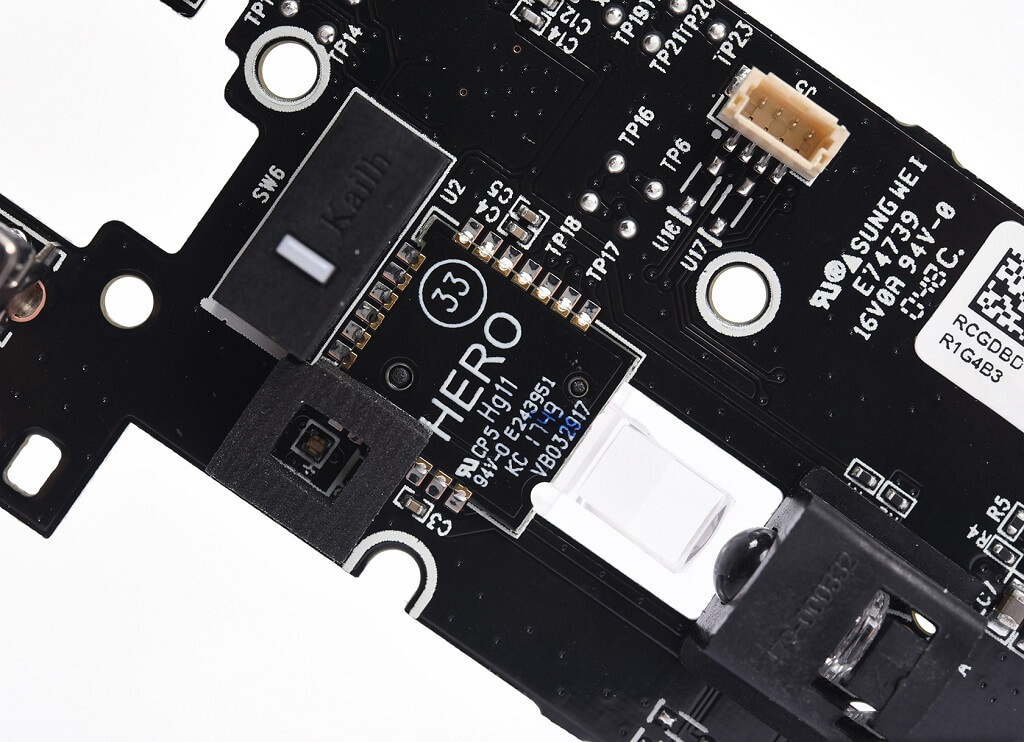 G304 equipped with a HERO sensor, ultra-low power consumption, 12000DPI, 400IPS, 1000Hz refresh rate, these configurations are flagship gaming mice level.
Software
Programmable macro buttons are indispensable to gaming mice. Like other Logitech peripheral products, Logitech G304 programming and mode modification are all in LGS. Including basic button setting, key combination trimming, and buttons macro recording.
Pros & Cons
Pros
Affordable
Lightweight
Long Battery Life
Excellent Performance Experience
Cons
Plain Design
Weird Gravity
Side Buttons Have Too Much Travel
In Summary
The future development of wireless mice will focus more on battery life and lighter weight, which is Logitech's advantage. With the LIGHTSPEED technology and HERO sensor, G304 became a must-have for entry-level wireless gaming mice. Will it be your next wireless gaming mouse?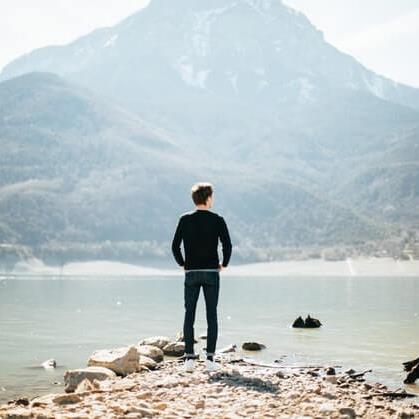 Hi, I'm Rebecca Hampton, I do in-depth reviews of the gaming mouse. I love to disassemble the gaming mouse and dig deeper into them.
Come with me on my journey to find the best gaming mouse!
Check out some of my content and subscribe if you enjoy them.
Thank you for all the support and I truly appreciate you stopping by.