As a leader in the gaming peripherals industry and a promoter of wireless gaming. Logitech had left competitors far behind since its G903 had been released.
It is an upgraded gaming mouse of the Logitech G series flagship G900. The most distinctive feature is that it supports PowerPlay wireless charging technology! It realizes the wireless gaming experience of being constantly powered on. This makes G903 a landmark product of wireless gaming mouse.
Packaging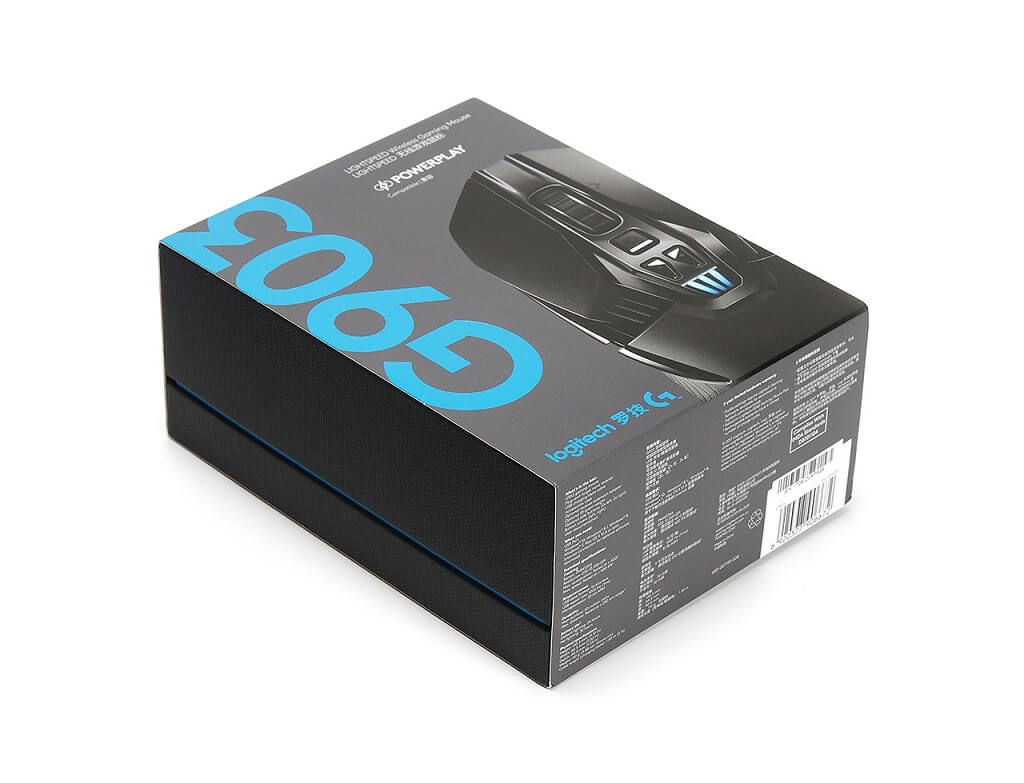 Logitech G903 adopts a new packaging style.
Logitech G903 Specifications

Dimensions (H*W*D)
130*67*40 mm
Weight (mouse only)
110 g
Connection Type
Wired/Wireless (USB)
USB Protocol
USB 2.0
DPI
200 – 12,000
USB Report Rate
1000 Hz (1ms)
Micro Switch
Omron(50M clicks)
Sensor
Hero 16K
Max acceleration
> 40 G
Max tracking speed
> 400 IPS
Onboard Memory
5 hardware memory profiles (maximum)
Indicator Lights (LED)
G-logo: Selectable color (RGB)
DPI setting: Selectable color (RGB)
Buttons (13)
Left & Right
Scroll Wheel Button
Tilt Wheel Buttons
Forward (2)
Back (2)
Connect/Power
On/Off Switch (under mouse)
Battery Details
Type: Rechargeable
Quantity: 1
Accessible: No
Size: Proprietary
Technology: Li-polymer
Battery Life
Up to 32 hours (no lighting)
Up to 24 hours (default lighting)
Receiver
Nano receiver
Amazon Rating
Check Price
Check Price
Unboxing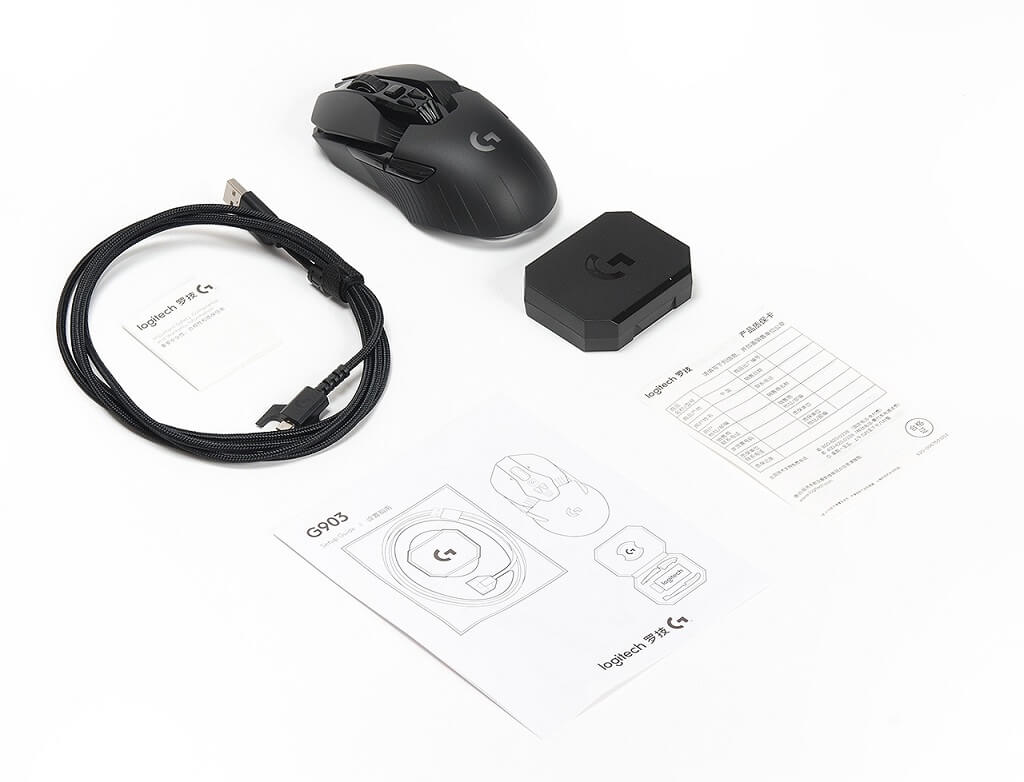 Gaming mouse
LIGHTSPEED wireless receiver
1.8 meters Charging/data cable
Accessories case
Optional receiver extension adapter
Optional 10 g weight
Optional side buttons (2x left, 2x right)
Button covers (left, right)
User documentation
Details
Appearance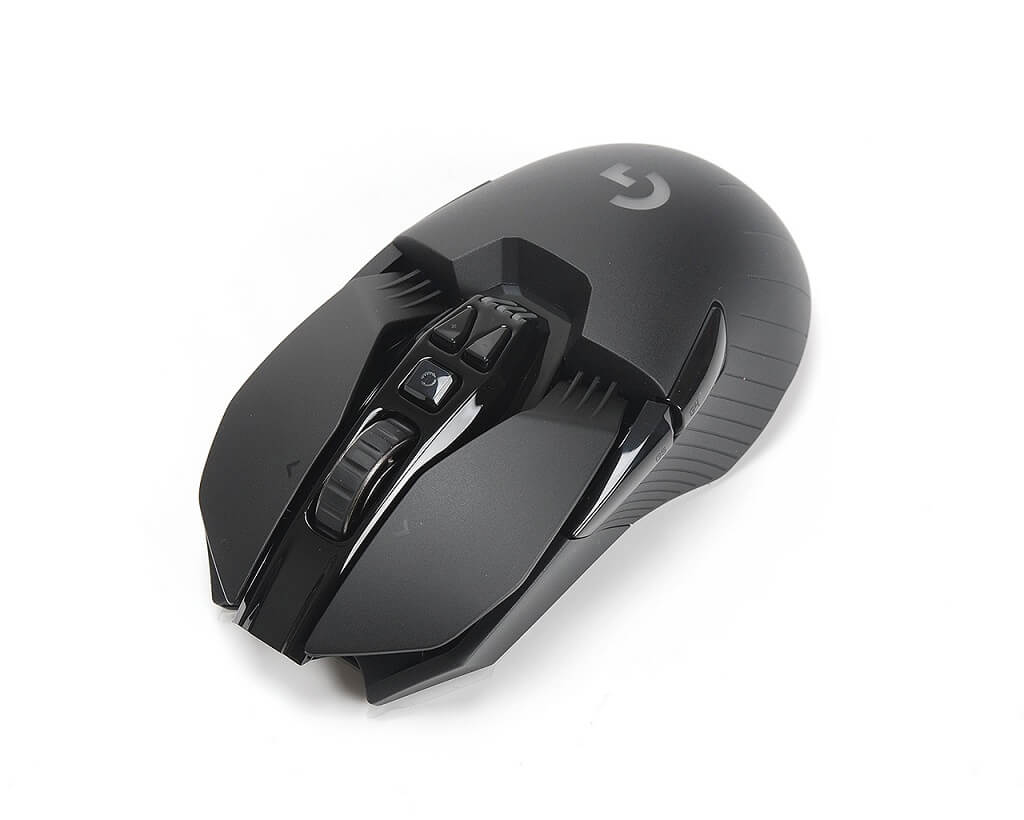 G903 wireless gaming mouse has an asymmetrical design, with two side buttons on each side. The rear of the scroll wheel is designed with a damping adjustment button and a DPI button with indicator light.
Scroll Wheel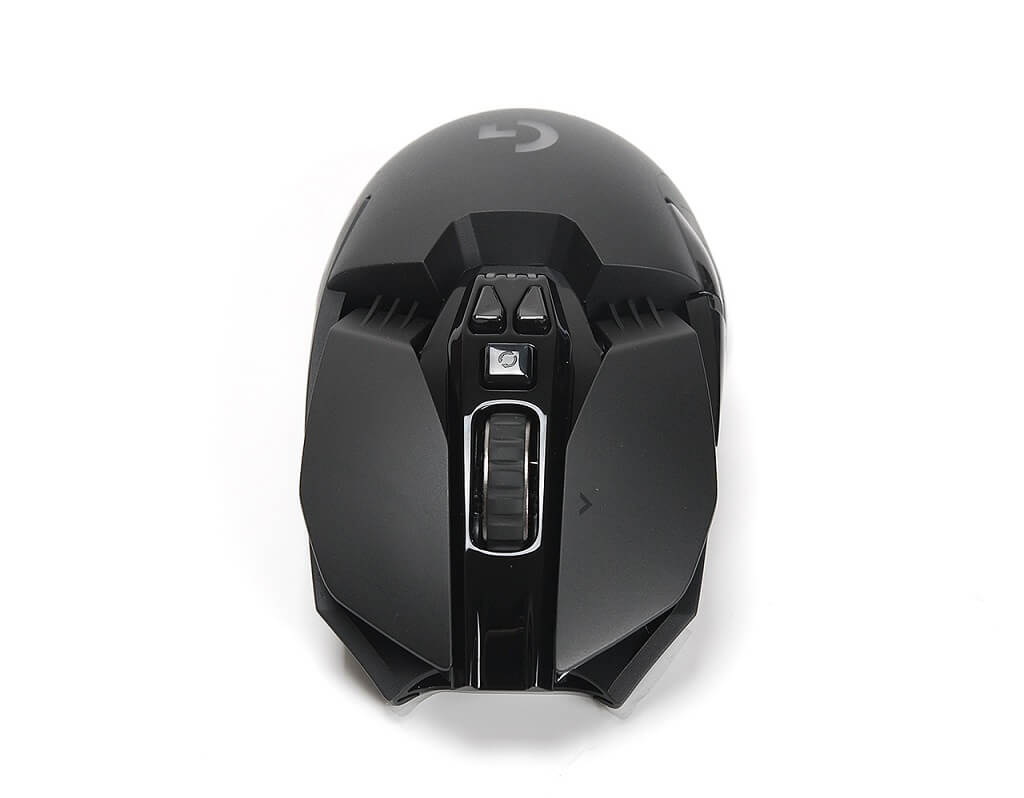 G903 uses a four-way roller, metal hollow + non-slip rubber design, has two damping modes, normal roller mode has a large sense of damping, moderate strength, the unlocked mode has no damping feeling and resistance.
Bottom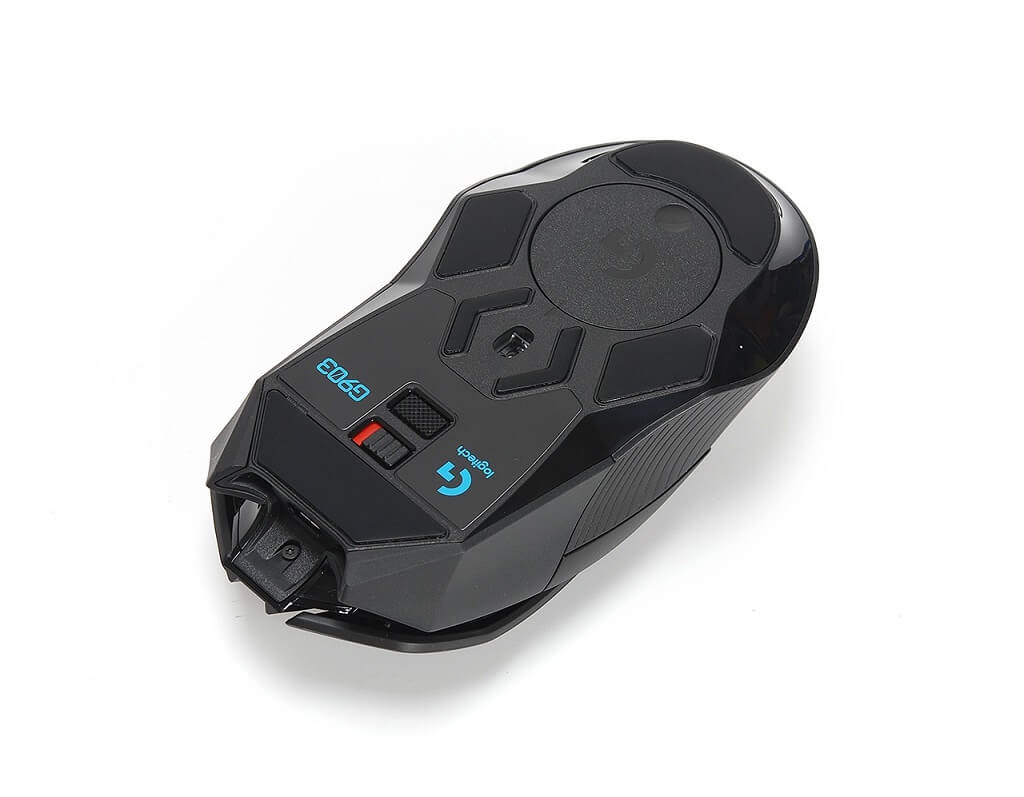 The bottom of G903 is designed with a circle of mirror decoration, the bottom has a coin weight slot, Non-Powerplay users can stick an optional 10-gram weight in this coin slot.
Lighting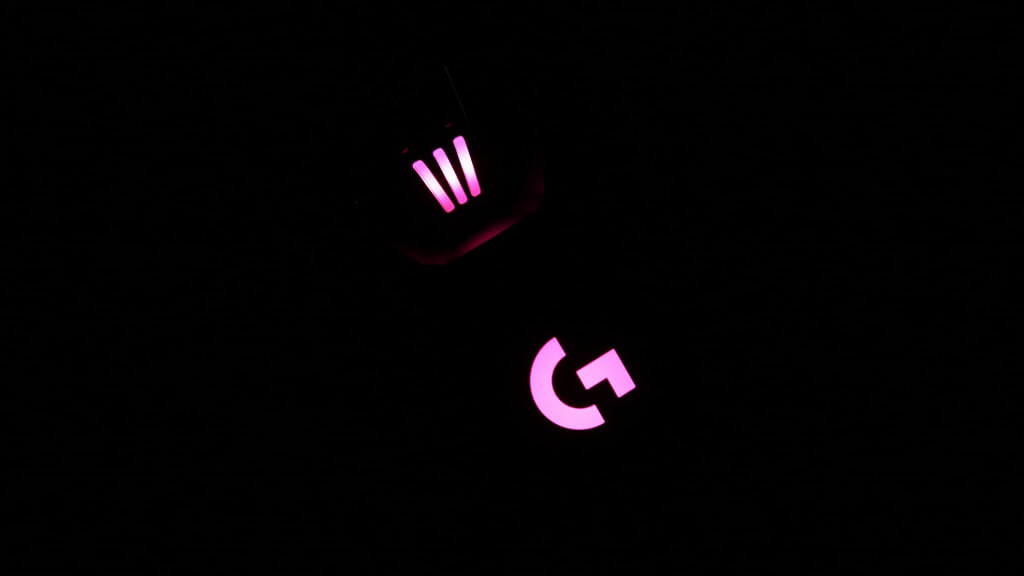 G903's 16 million RGB has 3 lighting effects: constant, breathing, and ring, which have 10 brightness and 19 frequency adjustments respectively. The visual effects are quite uniform after synchronizing the lighting effects with POWERPLAY.
Battery Life
G903 fully charged battery can reach 40 hours using time, even if you set the highest brightness light and polling rate, it can also ensure more than 25 hours. If you use the POWERPLAY wireless charging system, you can play while charging.
POWERPLAY Mouse Pad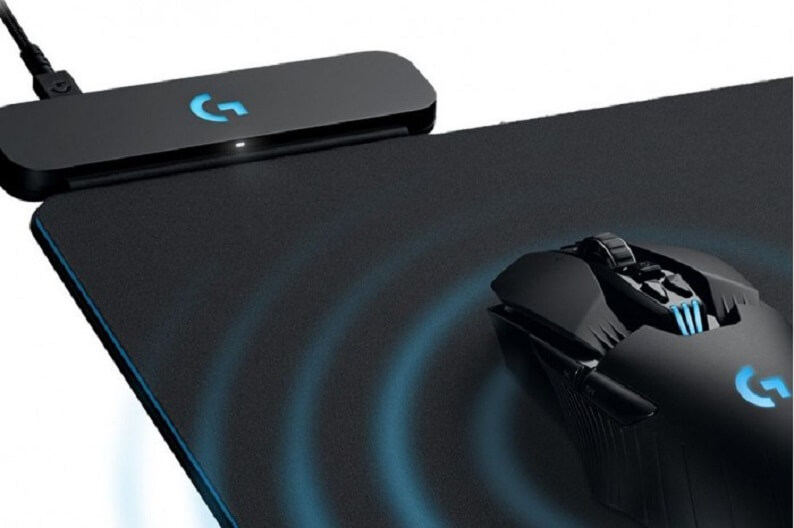 POWERPLAY Mouse Pad Specifications

Length
321 mm
Width
344 mm
Depth
43 mm
Control module height
10 mm
Charging surface thickness
2 mm
Cloth Mouse Pad thickness
2 mm
Hard Mouse Pad thickness
2 mm
Cable Length (Power/Charging):
1.83 m
USB port
data and power
System Requirements
Windows® 7 or later
macOS ® X or later
POWERPLAY wireless charging system has certain requirements for the material and thickness of the mouse pad: non-metal mousepads under 6mm. Metal mouse pads will block the magnetic field and prevent charging. Mousepads over 6mm thick may also fail to charge. Players can judge by checking the charging status indicator.
Pros & Cons
Pros
Excellent performance
Solid build quality
Feels great in hand
Wired and wireless
Long battery life
POWERPLAY charging technology
Cons
Expensive
Ambidextrous shape not very ergonomic
Lacks receiver dongle storage
No Bluetooth connectivity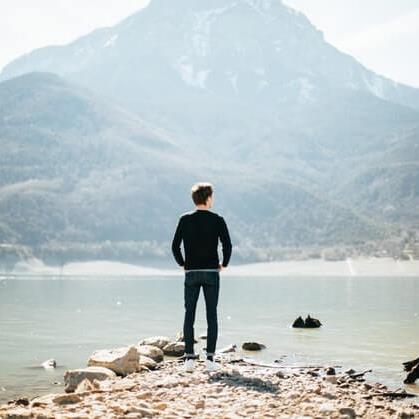 Hi, I'm Rebecca Hampton, I do in-depth reviews of the gaming mouse. I love to disassemble the gaming mouse and dig deeper into them.
Come with me on my journey to find the best gaming mouse!
Check out some of my content and subscribe if you enjoy them.
Thank you for all the support and I truly appreciate you stopping by.