Razer had released many mice, the Lancehead Tournament Edition gaming mouse is not the top-level one. But why so many gamers prefer it? Let's have a detailed review of this gaming mouse.
Packaging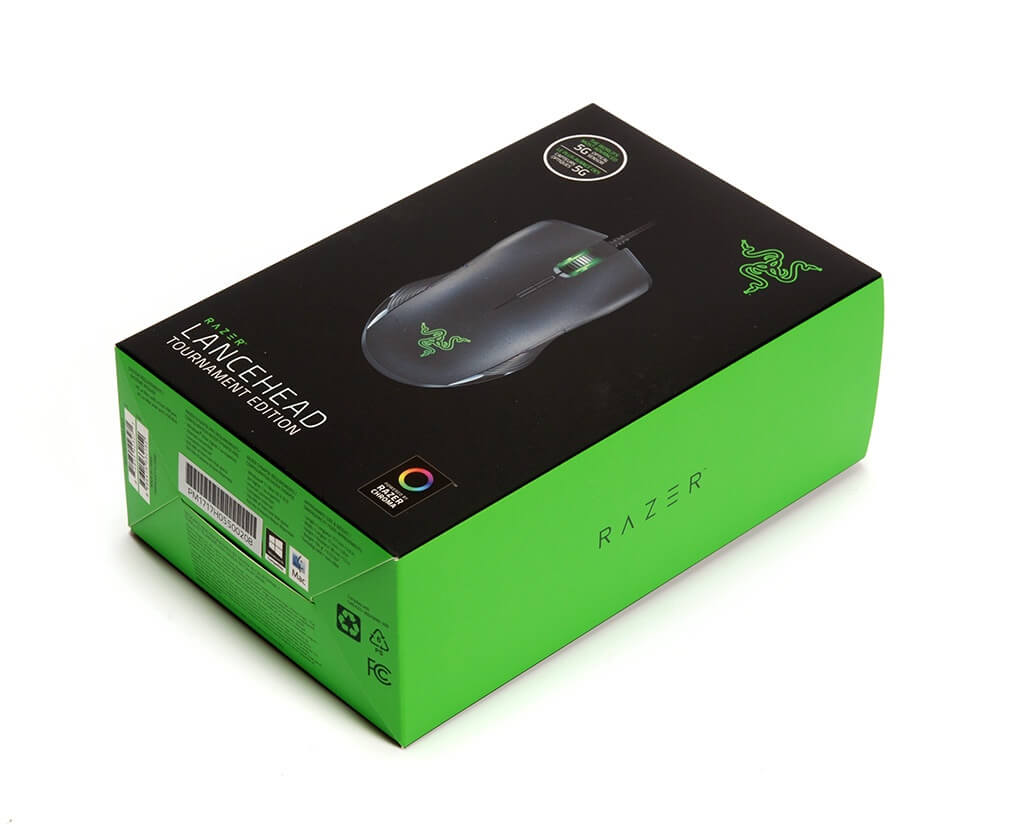 The color of the Razer Lancehead Tournament Edition packaging is black + green. The eye-catching Razer 5G optical sensor in the upper left corner.
On the back of the packaging box listed 3 main features:
Razer's most advanced optical gaming sensor for unmatched accuracy
Gaming optimized Razer Mechanical Mouse Switches, Durable up to 50 million clicks
Powered by Razer Synapse 3 (Beta)* With Hybrid On-board and Cloud memory
Specifications
| | |
| --- | --- |
| Dimensions L x W x H | 117x71x38 mm/1.49" x 2.79" x 4.60" |
| Weight | 104g/0.23 lb |
| Shape | Ambidextrous |
| Hand Orientation | Left/Right |
| Grip Style | Universal |
| Programmable Buttons | 9 |
| Color Options | Razer Chroma™ 16.8 million color |
| Connectivity | Wired USB |
| Cable | 2.1 m / 7 ft braided fiber cable |
| Micro Switch | Razer™ Mechanical Mouse Switches |
| Sensor | PMW3389 |
| Sensor Type | Optical |
| DPI | Maximum 16,000 |
| IPS | 450 |
| Acceleration | 50g |
| Polling Rate | 1,000 Hz |
| Amazon Rating | |
| Check Price | Check Price |
Accessories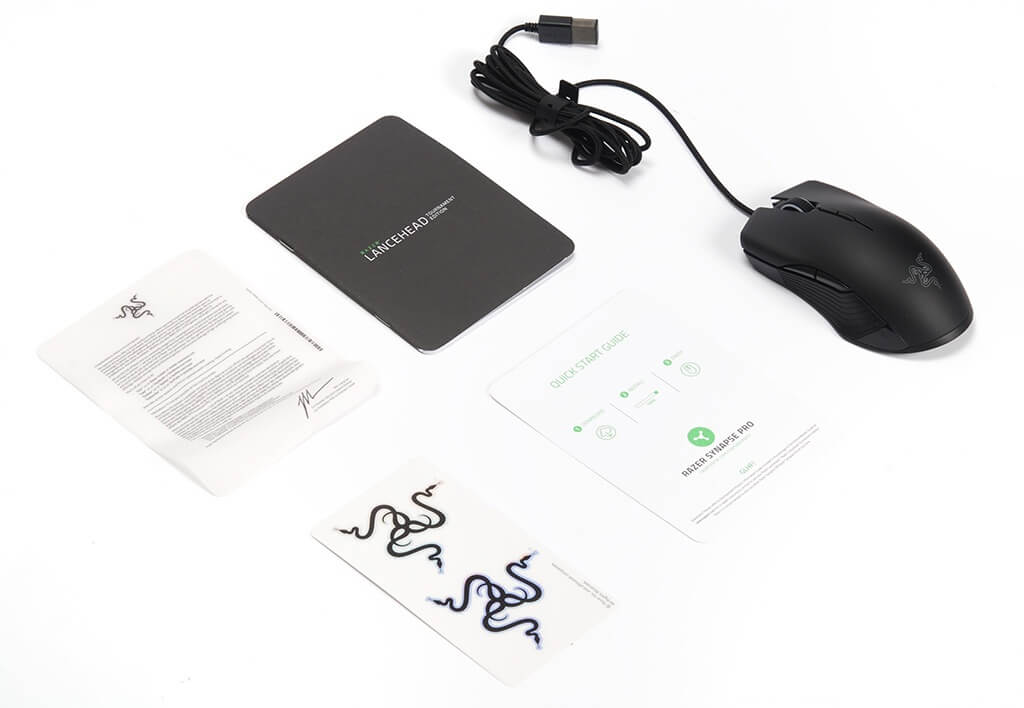 Details
Appearance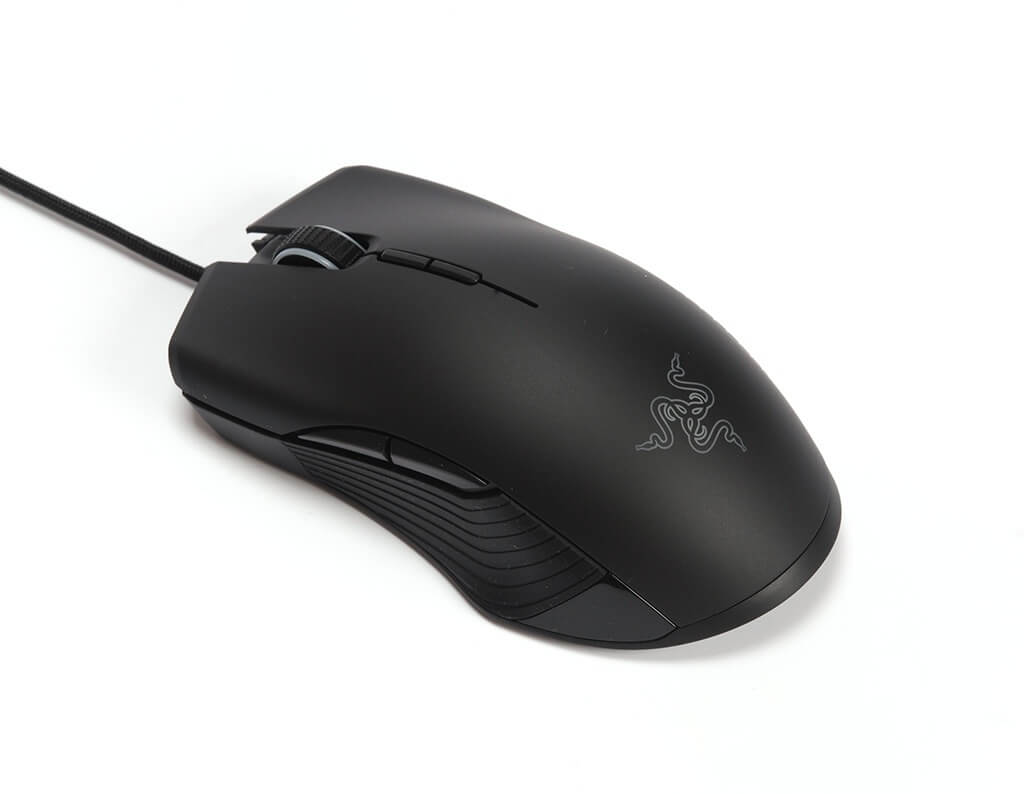 Razer Lancehead Tournament Edition gaming mouse has a new design. It adopts asymmetrical design. Its size is 117mm × 71mm × 38mm, and its weight is 104g. It is a gaming mouse ideal for small and medium palm-size players.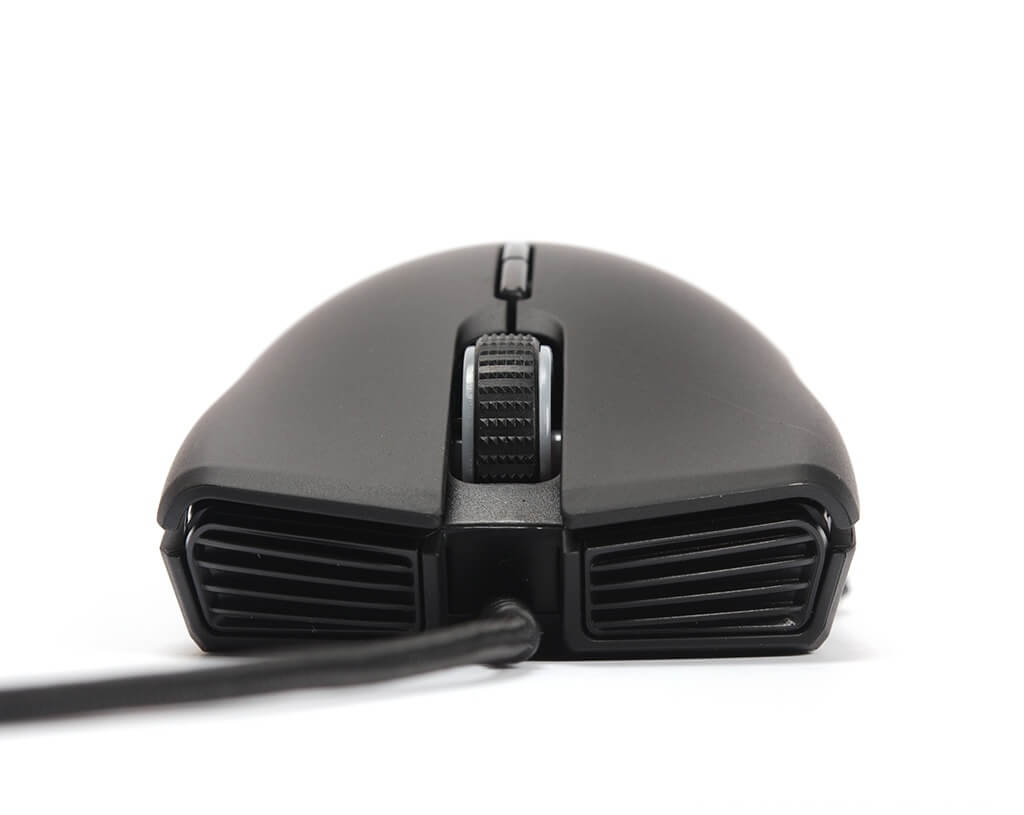 The front design is like an air intake grille.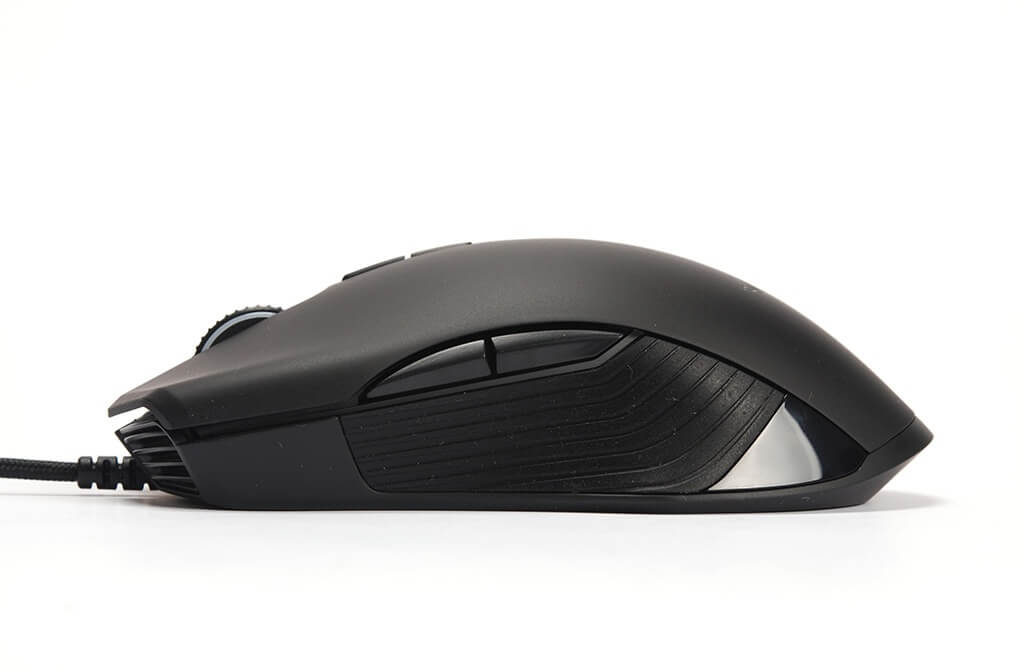 The left and right sides have rubber anti-skid strip and side buttons. But the side buttons may be a bit uncomfortable for thick finger users.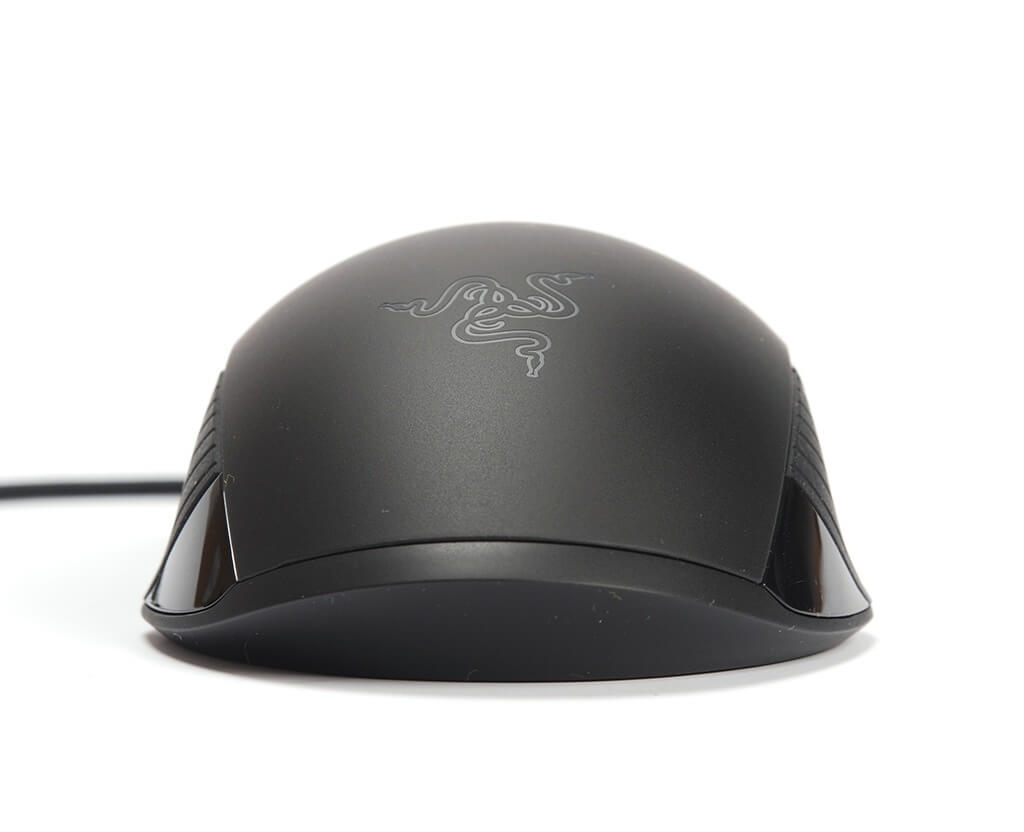 The rear tail is very wide, and the bottom extends more area.
Main Buttons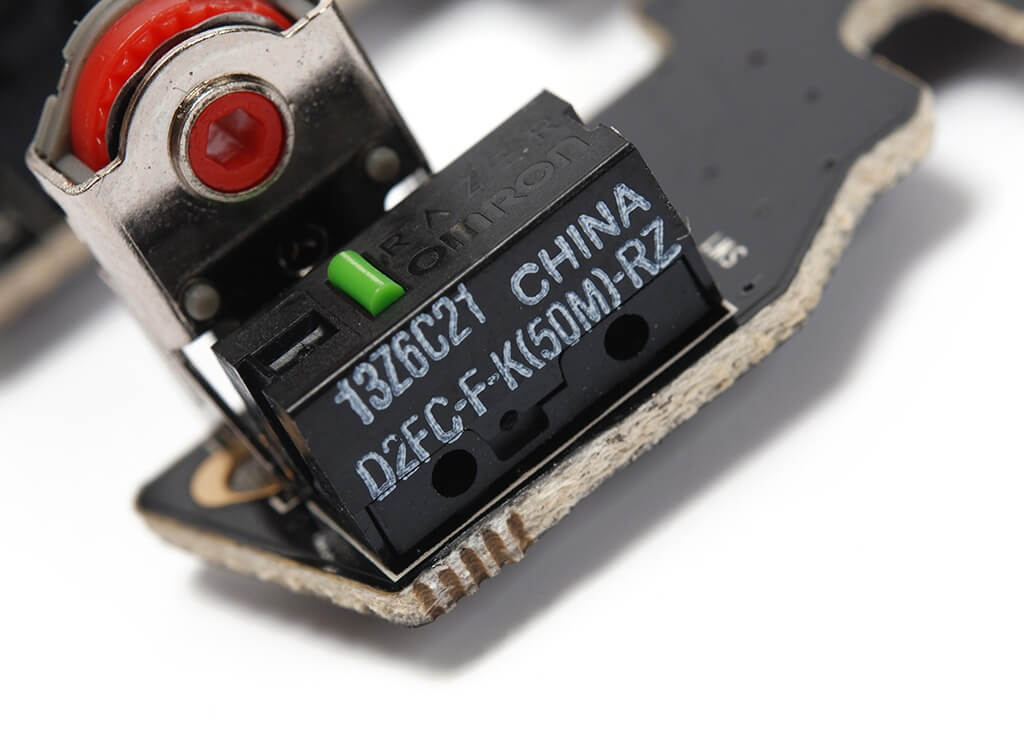 The left and right click buttons equipped with customized Omron micro switch: D2FC-F-K(50M click life). Its rebound performance is very good.
Scroll Wheel & DPI Button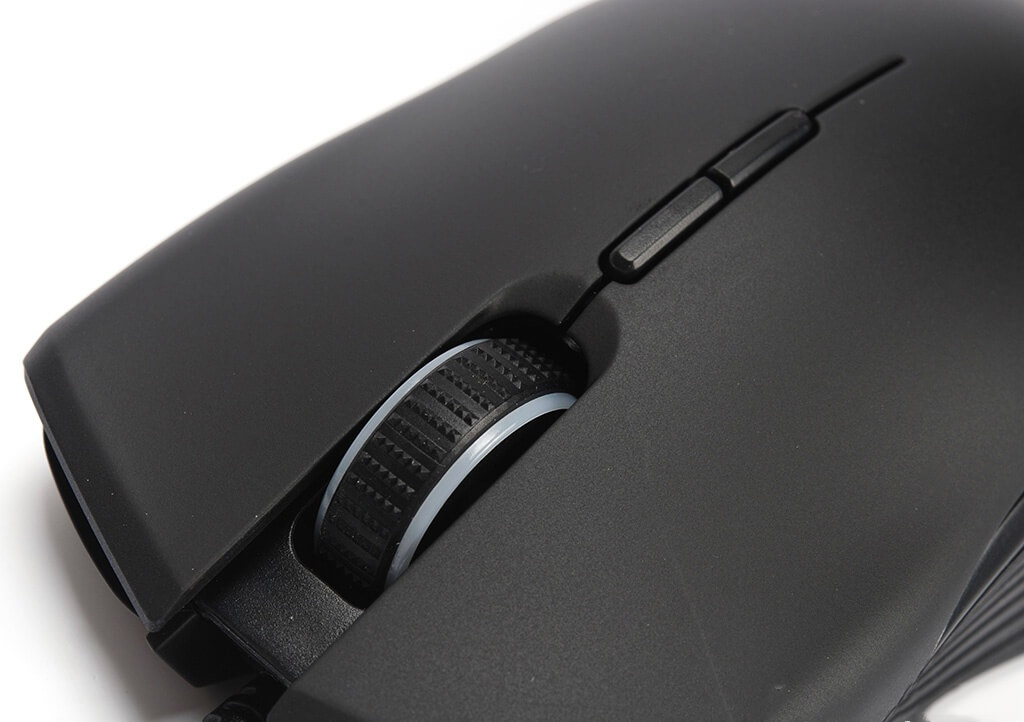 The scroll wheel's material is rubber, there are many particles on the surface, which can play a good anti-slip effect. The scroll wheel adopts Kaihua encoder, it has an obvious scale, feels very good.
Lancehead Tournament Edition mouse has 2 DPI buttons which are adjustable in 5 levels, and the initial sensitivity is 800DPI, 1800DPI, 4500DPI, 9000DPI, 16000DPI.
Bottom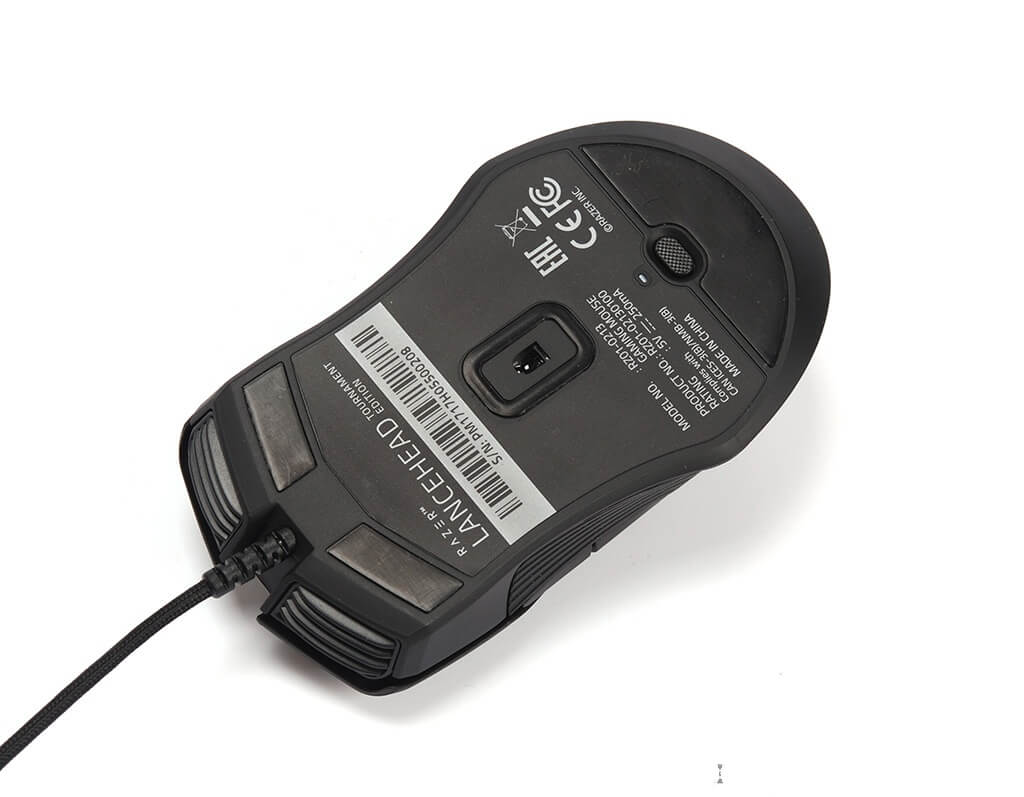 4 Teflon foot stickers are at the bottom of the mouse, quite smooth to use.
There is also a profile button which can store 4 configurations. A small LED light above the profile button, which will have different colors corresponding to profile button's settings.
Lighting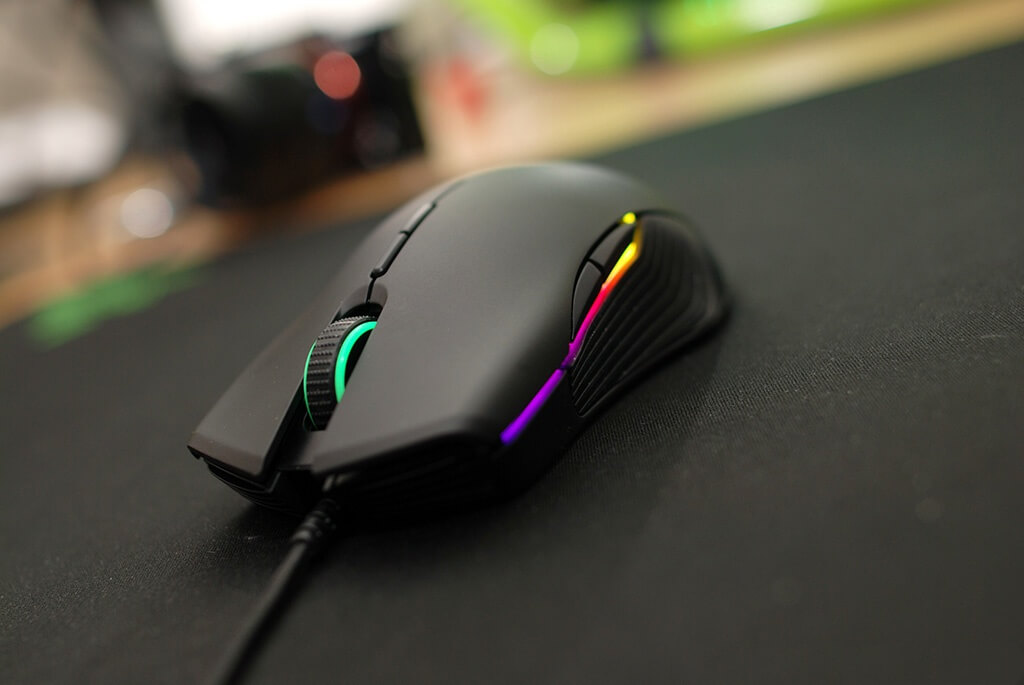 Razer Lancehead Tournament Edition gaming mouse has 16.8 million colors of customizable CHROMA lighting. The lighting color can be set freely by software, especially the wave lighting effect, which is deeply loved by many players.
Driver
To give you absolute flexibility, the Razer Lancehead Tournament Edition is powered by Razer Synapse Pro so you can save your settings directly onto the mouse as well as to the cloud. This way, even if you don't have access to Razer Synapse or the internet, you can instantly activate your favorite profiles wherever you are.
Disassemble
Sensor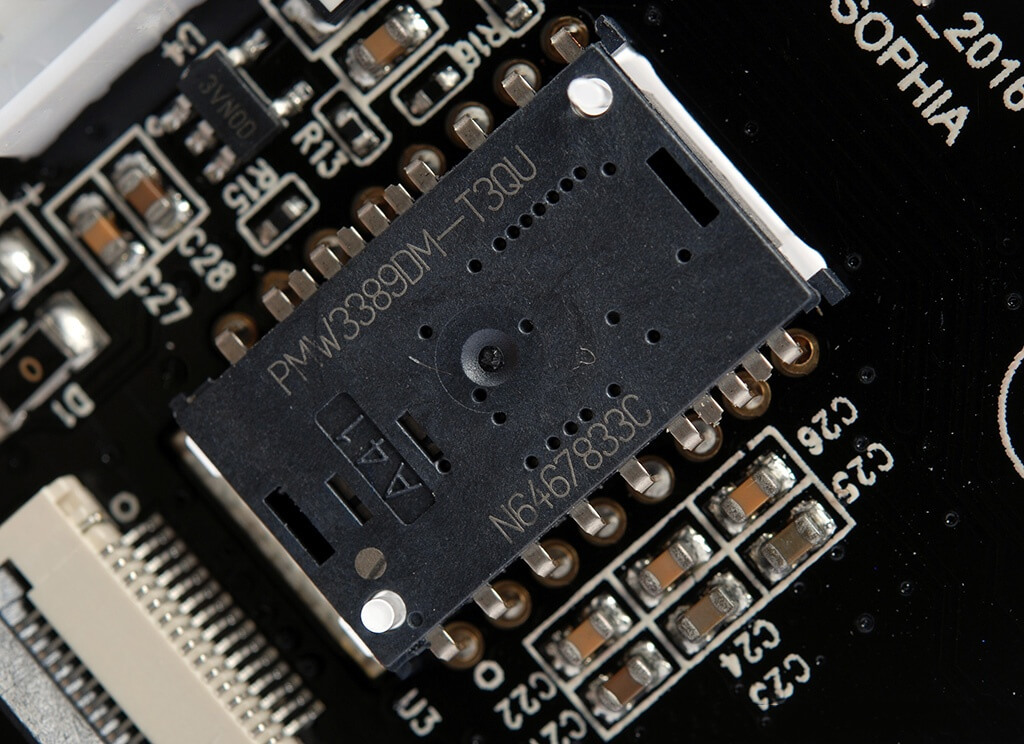 Razer Lancehead TE gaming mouse is equipped with a PMW3389 optical sensor which has a move speed of 16000DPI and 450IPS.
PCB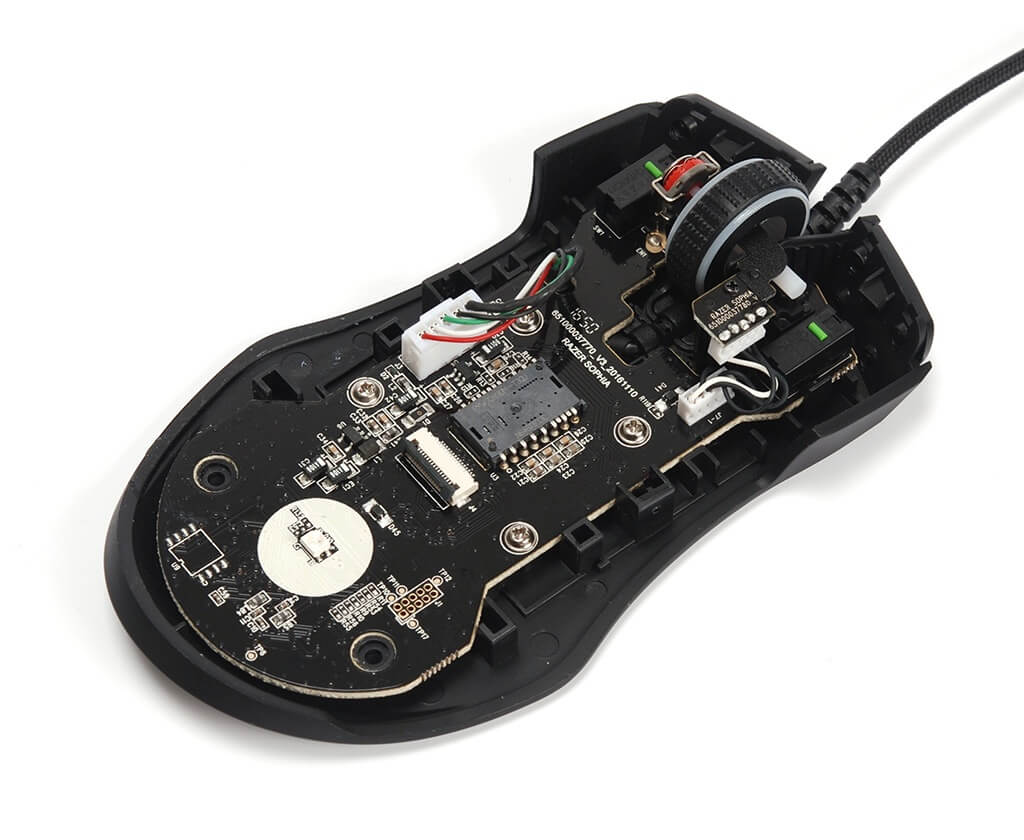 The PCB layout is very clear and concise, the sensor is centered, the main control is on the back of the PCB.
Microcontroller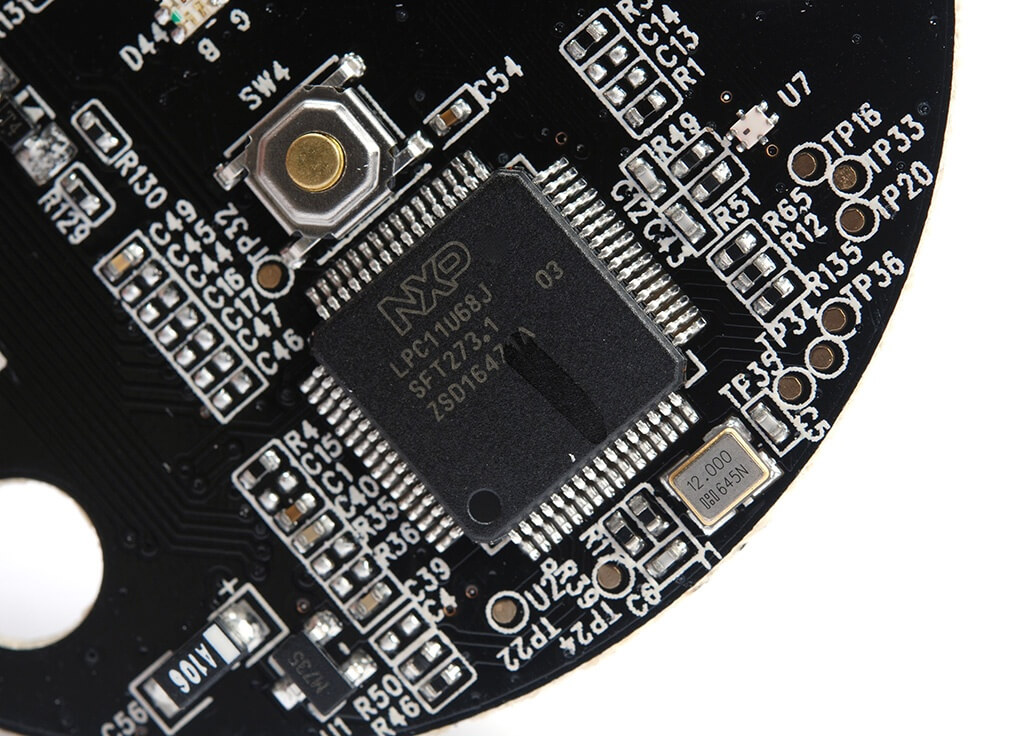 The LPC11U68J microcontroller is located on the back of the PCB, 32 bit Cortex-M0 ARM architecture, embedded 256 kB flash, and 32KB SRAM.
Grip Experience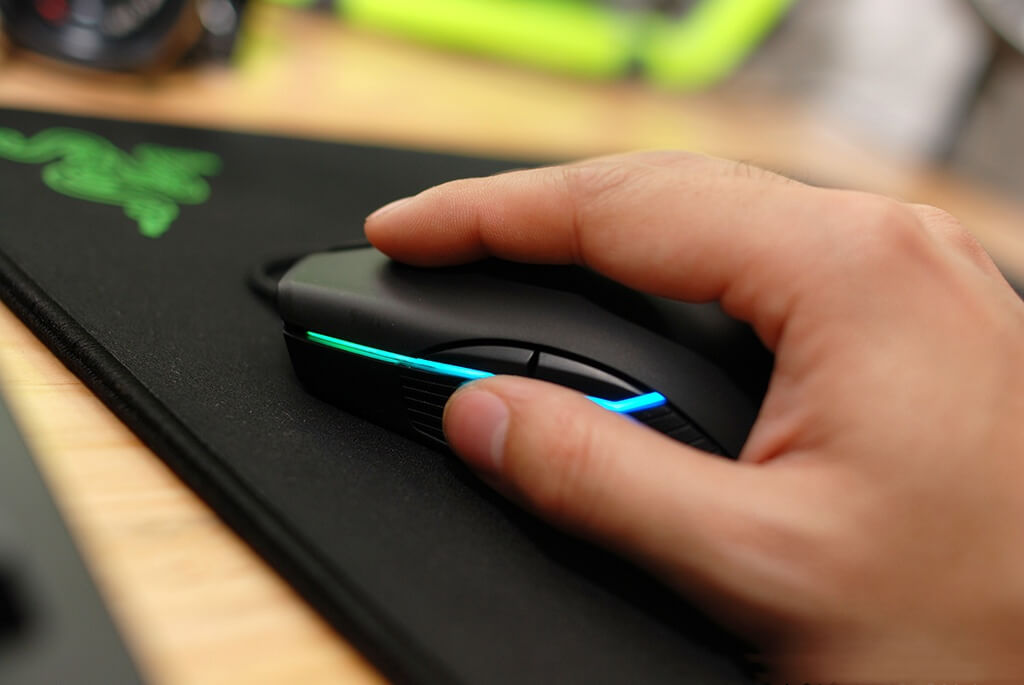 In terms of grip, due to this mouse's narrow front and a wide back, so its rear tail gives the palm nice support. What is commendable is the curved design of the left and right-click button panels, the fingers are indeed comfortable to place, and the grip of the thumb is also very good.
Pros & Cons
Pros
Excellent optical sensor
Great design and build
Symmetrical design
Onboard profiles
Chroma RGB lighting
Cons
Expensive for a wired mouse
Side buttons not friendly to thick fingers
In Summary
With symmetrical design, PMW3389 optical sensor, customized micro switch, hybrid storage and CHROMA backlight system, etc., all these features make Lancehead Tournament Edition to be the flagship and the best of Razer wired gaming mouse.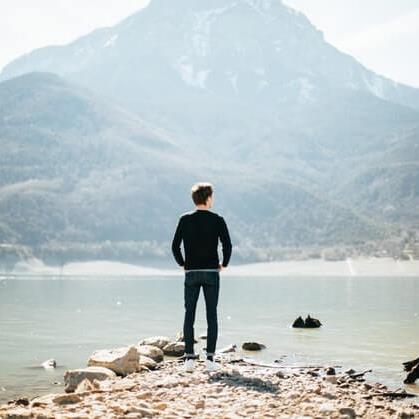 Hi, I'm Rebecca Hampton, I do in-depth reviews of the gaming mouse. I love to disassemble the gaming mouse and dig deeper into them.
Come with me on my journey to find the best gaming mouse!
Check out some of my content and subscribe if you enjoy them.
Thank you for all the support and I truly appreciate you stopping by.