It's no longer adequate to recommend a PC or accessories just based on what is the best.
How do you define best these days? There are so many different uses for home computers that it is impossible to recommend a one-size-fits-all machine and be happy. Think of recommending your hardware in terms of a car. If a friend asks which car they should buy, you're likely to answer with a question of your own; what do you want it for? Is it for taking the kids to school or riding down the coast with the top down and the system up? Do you want speed or comfort? The possibilities are endless.
The same goes for your PC. You might be an online gamer, needing fast reactions to the action on screen and a powerful graphics card to process the gaming. You may just want something for simple browsing, or you might be a streamer. The latter spec would then depend on whether you are streaming your content for others to watch or streaming sports from an external source.
Sports streaming is hugely popular, typified by the recent Super Bowl. It was a great spectacle, with the LA Rams the pre-game favorites in the Coral betting odds eventually just coming out on top, and they are the favorites to win the next Super Bowl, too. Everything from the halftime show to the late turnaround is a major spectacle. Record numbers tuned in to watch, 11.2m in total streaming the show. That's up from 5.7m just a year ago, proving that streaming is here to stay. Even more, might tune in next year to see if the Rams make it back-to-back Super Bowl wins.
With so many people streaming the game, it seems that's becoming a preferred method of sports consumption. If you stream games or wish to, you might want to consider a new monitor, something capable of delivering the game experience you want. If you saw the Bengals put up a brave fight on an old monitor, make sure you grab one of these in the coming months, so by the time Super Bowl LVII rolls around, you'll feel like you are there.
| | | | |
| --- | --- | --- | --- |
| | | | |
| | | | |
| Display Resolution Maximum | | | |
| | | | |
| | | | |
| | 10.8 x 24.2 x 22.6 inches | 19.24 x 24.15 x 19.24 inches | |
| | | | |
| | VESA Compatibility - Mountable: 100 x 100mm | Wall Mount, VESA Compatible | |
| | | | |
| | | | |
| | | | |
| | | | |
LG 27GL850 27″ Ultragear
The LG 27GL850 has crystal clear display and crips visuals, making it a monitor of choice for streamers everywhere. A 144hz refresh rate and 2560×1440 resolution should make for a clear view of the winning touchdown whenever you stream a football game. It's 'only' 27″, which might put some off, but as part of a wider home setup, that should be plenty, and it comes in under $500. Tech Spot explains how some LG monitors are the best in the business, without them having to pay for favorable reviews!
Razer Raptor 27″
If the refresh rate is what you're after, then the Razer Raptor is the monitor for you, as it packs an astounding 165hz. It's well designed and looks almost as good as a standalone item as the picture it will display for you. It's another 27″ monitor, and at around $800, it is more expensive than the LG offering, but it is NVIDIA G-Sync compatible and supports AMD FreeSync Premium refresh.
MSI Optix MPG341CQR
The last two monitors have been 27″, but if you have the space, then why not bulk up to the 34″ MSI Optix? It has a curved display panel and has a built-in camera for those looking for a multi-purpose monitor for their home setup. You won't miss a minute of the action with the crisp 3440×1440 resolution screen, although you will miss a few dollars from your wallet; around $1,000 will get you one of these monitors on your desk.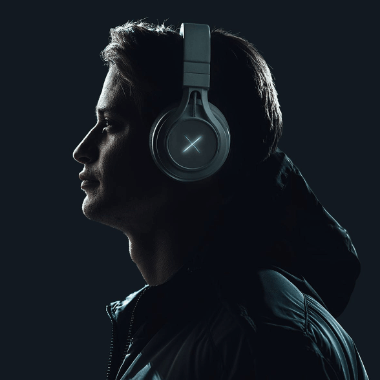 Hi, my name is Daniel, I'm a passionate gamer for over 5 years. Having used various gaming products myself, I will help other gamers benefit from the blog's recommendations of gaming headsets.