Sennheiser GSP 670 is the top flagship model in the GSP series and Sennheiser's only closed acoustic wireless 7.1 gaming headset. It uses low-latency wireless connection technology and is compatible with Bluetooth 5.0. It can be paired with multiple devices such as smartphones or PCs at the same time.
Now, let's take a look at how it performs.
Head Beam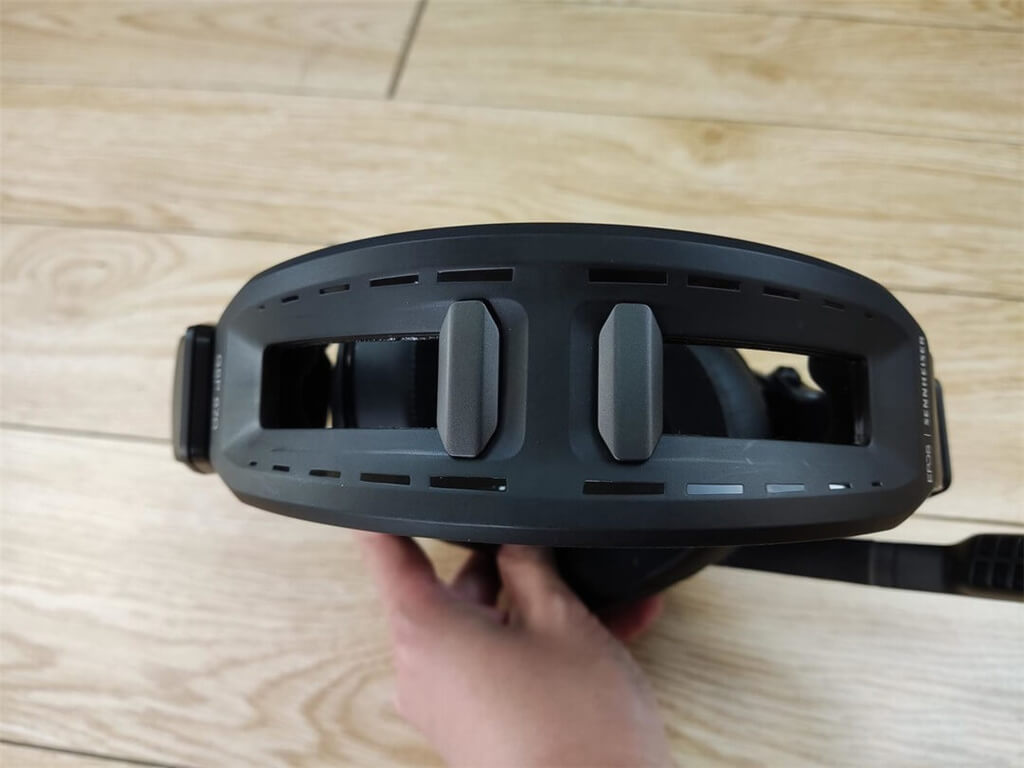 The adjustable headband is equipped with metal connecting components, which is not only sturdy and durable, but also can be adjusted according to each player's head shape and preferences, making it more comfortable to wear.
There is also soft memory foam built into the inside of the head beam, which provides a soft and comfortable wearing experience.
Ear Pads
The memory foam ear pads are made of soft suede material to prevent them from sticking to the skin and keep your ears fresh. The edges of the ear pads are made of leather material and ergonomically shaped, making them more comfortable to wear and isolating noise.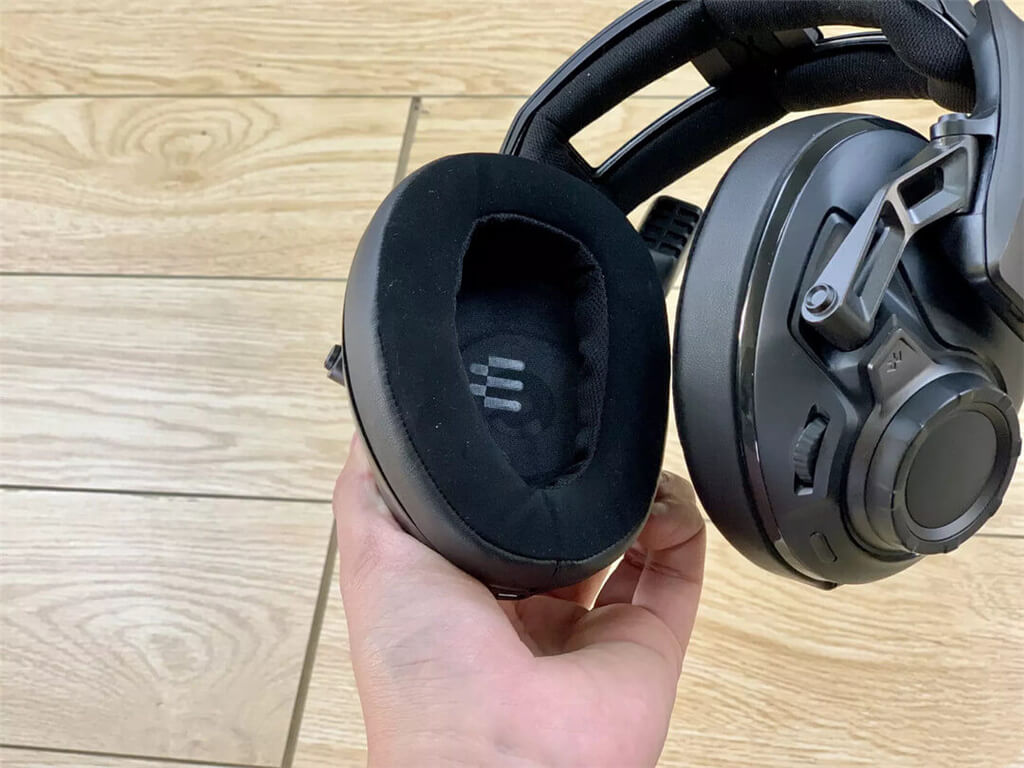 Ear Cups
GSP 670 adopts an ergonomic design for the ear cups and uses a solid metal component system, which can adapt to different head shapes and fit the ears better.
Buttons & Interfaces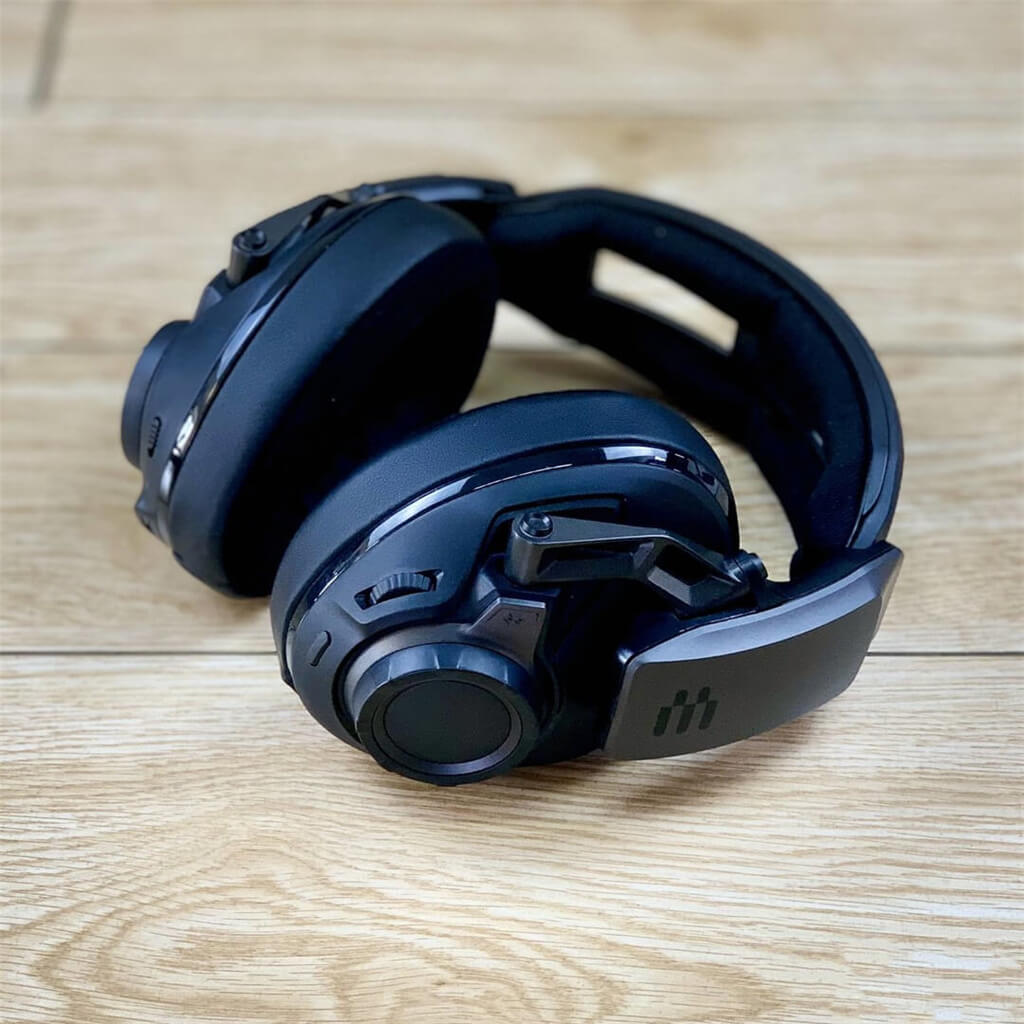 From top to bottom, on the edge of the left earcup are smart buttons (the default is equalization preset switching) and a microphone volume knob. The GSP 670 allows for simple operation of the two integrated volume wheels to adjust game and voice sounds, with separate control of chat audio and game audio to ensure communication is not interrupted.
From top to bottom on the edge of the right earcup are the Micro USB interface, LED indicator, pairing and status sliders.
Microphone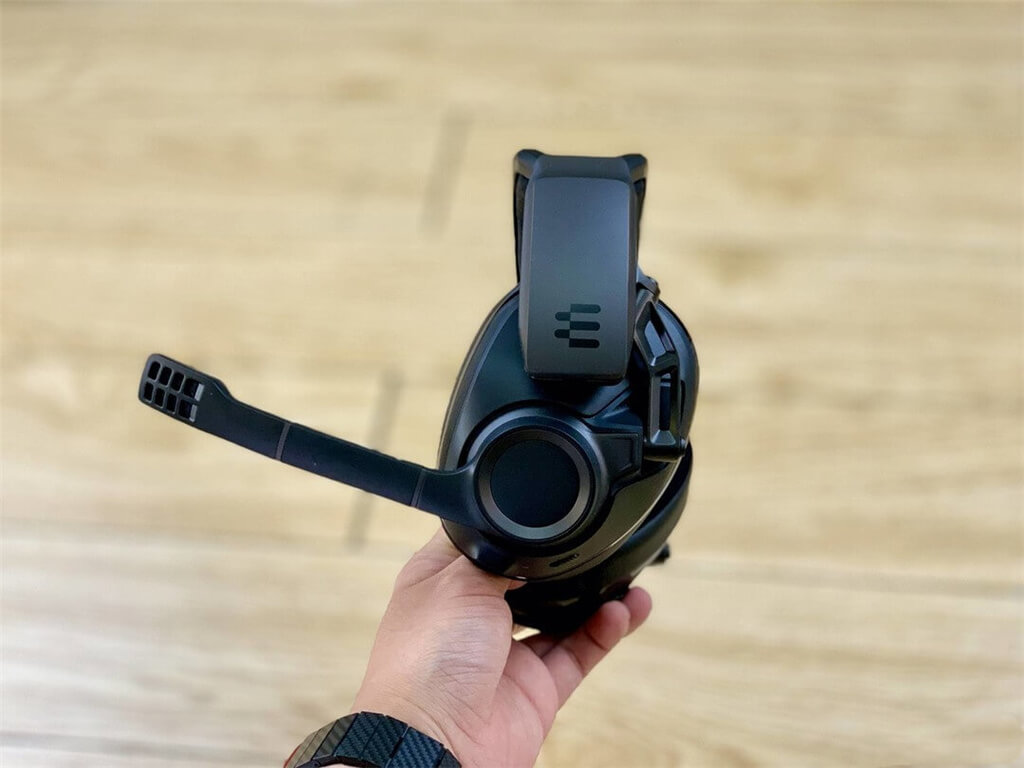 The left side of GSP 670 is equipped with a noise-cancelling microphone, which uses two-way pickup technology to effectively filter out surrounding environmental noise and obtain the smallest details in communication to achieve clear calls. Like the GSP 370, lift the microphone arm to mute.
It uses Sennheiser's most advanced microphone technology, with higher sensitivity and wider frequency. The actual Discord experience is excellent, comparable to wired microphones, and provides very perfect and clear call quality. The design of the directional microphone allows the microphone to not only capture the sounds near the mouth, but also the ambient sounds from a little further away or from the surroundings. When you want to mute the microphone, simply lift the boom arm.
Battery Life
Sennheiser GSP 670 has a built-in dynamic power control system that automatically turns the headphones on and off to maximize battery life. Runs for more than 20 hours via Bluetooth connection and 16 hours with low-latency wireless connection technology (using a wireless USB adapter).
Audio Driver Units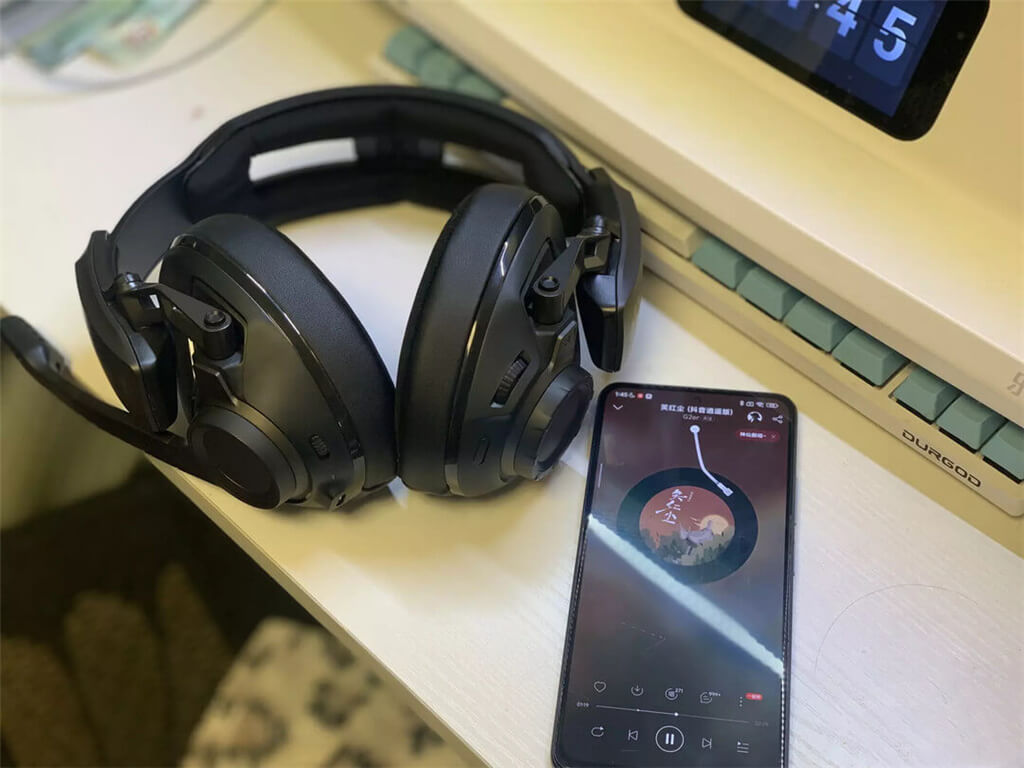 GSP 670 uses a dynamic unit, the frequency response can reach 10-23000Hz, the bass part dives deeper than GSP 370, and the treble extends higher than GSP 370.
Gaming Experience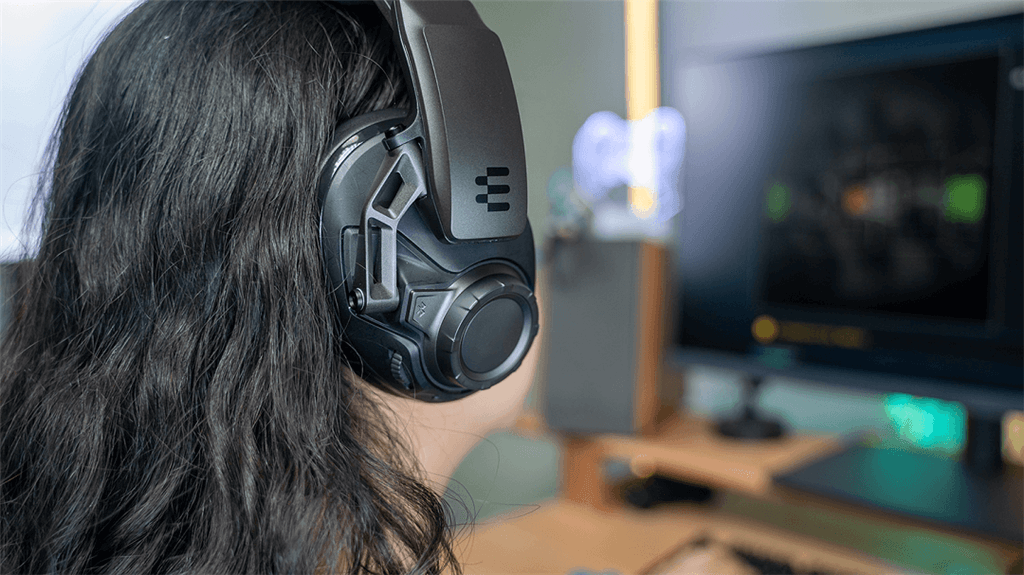 As a gaming headset, you must experience the game. Use the "APEX" test, which has high requirements on sound direction, to experience the direction and distance of gunshots and footsteps under 7.1 surround sound. The footsteps and gun sounds in the game are very clear, and you can clearly hear the direction from which the sound is coming. The GSP 670 reproduces some detailed sounds very accurately. Walking in the grass and on the sand are two completely different sound experiences.
When using this headset, due to its strong noise isolation ability. This forces them to speak to you at a higher-than-normal volume, which is a poor interpersonal experience. Many people are unable to leave their families behind to play games, nor can they achieve a completely lonely competitive state. We sometimes give up the top gaming experience because we have no way to leave the real life experience.
In Conclusion
The Sennheiser GSP 670 wireless gaming headset is the most immersive gaming headset I have ever experienced. The details, sound field, comfort, and microphone purity all impress me. Reasonable price and good value for money. On a 100-point scale, I would give it a score of 95/100!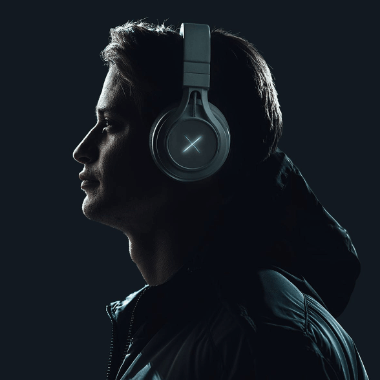 Hi, my name is Daniel, I'm a passionate gamer for over 5 years. Having used various gaming products myself, I will help other gamers benefit from the blog's recommendations of gaming headsets.