Although gaming desktop has a supreme position among many gamers, and it can provide a better gaming experience. But sometimes you need a more portable gaming device, so consider a gaming laptop.
---
Gaming Laptop Brand Leaderboard
| Brand | Logo | Score | Recommend Models |
| --- | --- | --- | --- |
| ROG | | 90 | GX701, GX531, GX502G, GA502 |
| Alienware | | 89 | AREA-51M |
| MSI | | 86 | GT75 Titan, GS65 Stealth, GS75 Stealth |
| Razer | | 84 | Blade 15 Base, Blade Pro 17 |
| HP | | 80 | Omen 5 Series |
| Gigabyte | | 78 | AERO 15 X9 |
| Lenovo | | 78 | G3 Series, G7 Series (with RTX 2070 or higher) |
| Dell | | 74 | Legion Y7000, Legion Y740 |
| Acer | | 68 | Predator Triton 500 (PT515) |
Each gaming laptops brand score is based on gaming performance, display effect, cooling system, reliability and portability.
Gaming Performance
Display Effect
Cooling System
Reliability
Portability
Gaming Performance
Gaming laptop's performance is mainly related to the hardware configuration: processor, graphics card and RAM. In terms of importance, it is the graphics card, processor, and RAM. Graphics card is the most important. The game processor is generally a standard processor, and a few top gaming laptops use higher-performance desktop processors. Currently mainstream gaming laptops are gradually replacing 8th generation Intel processors.
Display Effect
As the most intuitive part , the screen should fully satisfy user in terms of vision. A screen with accurate colors and a large viewing angle can directly improve the experience. In addition, for gaming laptops, screens with higher refresh rates and g-sync functions can bring a better gaming experience.
Cooling System
The heat dissipation is also very important. An excellent game laptop should have best internal design and good cooling system to ensure efficient heat dissipation.
Reliability
As a highly integrated electrical product, a gaming laptop is not easy to disassemble. So the reliability is also an important indicator. This mainly considers the failure rates and after-sales service. An excellent gaming laptop should have fewer or no non-artificial failure problems, and can provide comprehensive after-sales service.
Portability
Due its portability, laptops were originally used as a replacement for desktops. Many computer brands already have thin gaming laptop product lines which indicate that portability has also become important.
The gaming laptop's portability is directly related to its body size and weight. The smaller size and lighter weight, the better portability.
| Brand | Logo | Performance | Display | Cooling | Reliability | Portability |
| --- | --- | --- | --- | --- | --- | --- |
| ROG | | A++ | A++ | A++ | A++ | A++ |
| Alienware | | A++ | A++ | A++ | A++ | A++ |
| MSI | | A++ | A++ | A++ | A++ | A+ |
| Razer | | A++ | A++ | A++ | A++ | A+ |
| HP | | A++ | A++ | A+ | A+ | A+ |
| Gigabyte | | A++ | A++ | A++ | A+ | A+ |
| Lenovo | | A+ | A+ | A++ | A++ | A++ |
| Dell | | A+ | A+ | A++ | A++ | A++ |
| Acer | | A+ | A++ | A++ | A+ | A+ |
---
ROG
ROG is ASUS's top computer brand specifically for game users. It is currently the most comprehensive gaming brand.ROG gaming laptop has always been known for its low noise and excellent heat dissipation. In many media reviews, ROG's latest flagship Zephyrus S GX701 is among the top best.
From ROG's current product line, it is divided into GX / Mothership series, GFX series, GM series, GL series, and GA series.
GX & Mothership
Both GX and Mothership series can be regarded as ROG's flagship products, each with its own emphasis. GX takes into account both lightness and performance, the appearance is very outstanding; Mothership is more focused on performance.
ROG Zephyrus GX531 can be regarded as the successor of the previous generation GX501, the body thickness is only 18.9mm.
Zephyrus S GX502G and Zephyrus S GX701 have 15.6-inch and 17.3-inch screens. Both have many same features, such as narrow bezel design, 240Hz screen refresh rate, 9th Generation i7 processor. But Zephyrus S GX701 is not just a simple enlarged model, its hardware is better than GX502G. Its graphics card is upgraded to RTX 2080MQ, and 32GB of memory is twice as GX502G.
However, the common disadvantage of these two gaming laptops is that the screen resolution is only 1080P. From a practical point of view, although Zephyrus S GX701's RTX2080MQ graphics card is one grade higher than GX502G's RTX 2070MQ, its price of $1,000 higher than GX502G. It's not wise to pay for this part performance. Under 1080P, GX502G's RTX2070 graphics card is more than enough for most games.
GFX
GFX positioning is slightly lower than the flagship series, but it is still a high-end gaming laptop. Good heat dissipation, but currently off sale.
GM
GM series tends to be thin and light, it overlaps with the GX series, but the performance is not as good as the GX.
GL
GL series and GA series are both cost-effective series in ROG gaming laptops. In terms of hardware configuration, they are still high-performance gaming laptops, but they had been reduced in some aspects (such as RGB lighting effects, screen color gamut/resolution, etc.). In the eyes of professional users, they are impure ROG products.
GA
If you only prefer thin and light gaming laptops, the performance requirements are not particularly high. You can even consider ROG GA502 with a thickness of less than 2cm. The processor is AMD Ryzen 7-3750H, 35W quad-core eighth-thread, its performance is close to i5-8300H. GA502 equipped with dual-channel 16G memory and GTX 1660Ti graphics card, the overall performance is slightly better than i7-8750H + GTX 1060. GA502 is sufficient for mainstream games.
But as mentioned above, the GA series is reduced in many configurations. GA502's mold is based on old GU501, the LOGO and keyboard RGB lighting effects have been canceled. Its screen supports a high refresh rate of 120Hz, but the color gamut is only 45% NTSC, which is really inappropriate for a $15,000 price level gaming laptop.
---
Alienware
Alienware has long been synonymous with the gaming laptop, with its unique appearance and superior gaming performance, it is extremely popular with gaming enthusiasts.
After Alienware was acquired by Dell, its operating strategy changed, and its product positioning also changed. It gradually penetrated into the general consumer market. This allowed more consumers to experience top laptops, but the price was a decline in quality. However, he is still one of the top gaming brands that can compete with ROG.
Alienware's gaming laptop line is relatively simple and clear. For a long time, it has been named based on the screen size. Alienware 17, Alienware 15, and Alienware 13 respectively represent 17.3 / 15.6 / 13.3-inch laptops. But 13-inch is too embarrassing for a game laptop, so Alienware replaced it with Area-51m series.
Alienware 17 & 15
Alienware 17 and Alienware 15 each have two specifications of 17M / 17C and 15M / 15C. The 17M / 15M uses new molds to make it lighter and thinner. 17C / 15C is the previous generation of Alienware 17 R5 and Alienware 15 R4. Using the previous generation CPU and graphics card, but the price is almost the same as the new model. There is no doubt that the new models are prior choice.
Alienware Area-51m
The newly released Area-51m positioning is even higher than Alienware 17/15. Senior enthusiasts should know that Alienware's Area-51 series flagship desktop gaming computer is also known for its unique shape and top configuration.
In fact, the Area-51m is indeed similar to Area-51 in some characteristics. All its components, including CPU and graphics card, can be freely replaced. Such a design has been quite rare, and it will not be harder to disassemble than a desktop. From this point of view, it is not an overstatement to call it a gaming desktop.
In terms of hardware configuration, AREA-51M has a 17.3-inch 1080p 144Hz G-Sync screen, the processor can reach up to i9-9900K, and the graphics card can reach RTX 2080. The internal slots are quite rich, with 2 M.2 slots and 4 memory slots, supporting up to 64GB RAM. There are even two power adapter ports. If you choose the top version, you must plug in two power sources at the same time to fully utilize its performance.
It is worth mention that Dell has a problem with this model: only a 6-phase power supply for 2080 graphics card (ROG Mothership is 8-phase). In theory, 6-phase can only withstand 150W power, and the factory-set 180W power is actually in the limit state. If you use 200W power for the full performance of the 2080 graphics card, there is a certain chance that the graphics card will be broken. There have been several such cases, which are not sporadic. It is unknown whether it is a design error or other reasons. In the absence of further confirmation of the problem, in principle, it is not recommended to buy AREA-51M with 2080 graphics card model.
---
MSI
With accurate market positioning and excellent product quality, MSI has now become one of the top-level game laptop brands. All MSI laptops are configured for gaming, including GT, GS, GE, GP / GF, and GL5 series.
GT
GT series has always been MSI flagship products, which focuses on extreme performance. It uses real mechanical keyboards and is more expandable.
GT75 Titan is MSI's current flagship product. It equipped with a real mechanical keyboard, a top version of the i9-9980HK processor, and a 4K resolution RTX2080 graphics card. The biggest highlight of the GT75 is heat dissipation. Due to the relatively large body space, the cooling system is very good. However, GT75 does not use a narrow border design. Under 4K resolution, the performance of the RTX 2080MQ graphics card cannot be fully demonstrated.
GS
GS is a thin and light series. The main product of the GS series is GS65 Stealth and GS75 Stealth. The processor and graphics card have been upgraded to the latest generation. The screen has also become a 144Hz high refresh rate screen.
Relatively speaking, the actual performance of GS65 Stealth and GS75 Stealth didn't reach the top level. The GS65 is limited by space, RTX 2060 graphics card is the limit, CPU has some heat dissipation problems, which has been criticized.
GS75 is equipped with an RTX 2080MQ graphics card, but it is also limited by space, and the heat dissipation is only slightly satisfactory. In addition, the touchpad accidental touch problem can not be ignored.
The GS75 is not without its highlights, it has 17.3 inches screen and rich external expansion interfaces. Except there is no PD charging port, Thunderbolt 3 (built-in DP output), mini SD card, and network port are all retained. Its screen performance is a bit higher than GX701, it is more cost-effective than the GX701.
GE
GE series have relatively balanced configurations, which can cope with mainstream games.
GP & GF
The GP / GF series is also a cost-effective series, but one grade lower than the GE series. Simplified the peripheral experience and retained the core configuration of the GE series to get a lower price.
If the budget is insufficient, you can choose the high cost-effective GP series. The latest model of this series is GP75. Except for the top version, all GP series are below $1,000. The recommended i5-9300H + GTX1660ti configuration version is sufficient to cope with most mainstream games.
GP73 and GP63 are the previous generation products and are not recommended to buy.
GL
GL is a pure low-priced series, which is almost a full-scale simplified model.
---
Razer
Razer is one of the world's top peripheral brands. With rich experience in manufacturing high-end peripherals, Razer released its first gaming laptop – Razer Blade in 2012. Its gaming laptop is known for its lightweight, elegant appearance and powerful configuration. It has won the Best of CES award for 6 consecutive years.
Razer gaming laptop's USB interface is customized to a special green color, which is the same as the keyboard's backlight. Razer officially claims that this design alone costs an additional $ 380,000. It is undeniable that Razer's green USB interface is indeed very personal and highly recognizable.
Razer gaming laptop product line is very simple, only the Blade series. All Razer gaming laptops are thin and light, with a positioning similar to MSI's GS series, but thinner and lighter. The latest Razer Blade 15 2019 is only 17.8mm thick and has been well received.
Razer Blade 15
15.6 inches Razer Blade is divided into 3 models: Razer Blade 15 Base, Razer Blade 15 Advanced, and Blade 15 4K Touch. Their biggest difference is mainly in the graphics card and screen configuration: the base model and advanced model resolution are 1080P, but the base model is RTX 2060 graphics card + 144Hz screen refresh rate, the advanced model is RTX 2070/2080 graphics card + 240Hz refresh rate; 4K touch model is a 4K resolution screen + RTX 2080 graphics card, but the refresh rate is only 60Hz.
Razer Blade Pro 17
17.3 inches Razer Blade also be called Razer Blade Pro 17, this series is all 1080P 144Hz screens. From the models currently on sale, the configuration is not better than Razer Blade 15. Some hardware has even been lowered, but the advantage of heat dissipation brought by the large size cannot be ignored. Its price is $100-$5000 higher than Razer Blade 15 with the same hardware configuration.
Blade Stealth 13
Razer also has a 13.3-inch Razer Blade Stealth 13. The whole series models are equipped with i7-8565U low-power processor and MX150 graphics card, including Thunderbolt 3, Type-C, USB ports. The configuration can only be regarded as office laptops, but the price of tens of thousands of dollars is slightly extravagant, and its positioning is more awkward.
Considering the performance of heat dissipation, and if RTX 2060 graphics card can meet your gaming needs, we highly recommend you to choose Razer Blade 15 Base model, which is priced at $2,000, $400 cheaper than other brand laptops in the same hardware configuration condition. RTX 2060 graphics card does not need very harsh heat dissipation. It is undoubtedly more cost-effective to choose the Blade 15 Base model. If you need a higher-performance RTX 2070 or even 2080 graphics card, it is more reasonable to choose Razer Blade Pro 17, which has a larger 17.3-inch screen and better thermal performance.
---
HP
HP gaming laptops include Omen X, OMEN, and PAVILION.
Omen X
Omen X is the highest-end in the HP gaming laptop product line. The latest 15-inch Omen X 2S is equipped with a 1080P 144Hz screen (240Hz or 4K HDR). The C-side keyboard area has a 6-inch 1080P touch-assisted screen. A liquid metal compound is added to the CPU cooling system, HP official claim that the performance can be increased by up to 28%, and it is sold at a price of $ 2099.99.
Omen X's main competitor is the ROG Zephyrus series, their main hardware is basically the same: such as 9th generation processors, 20 series graphics cards. ROG GX531's 240Hz refresh rate screen is better. Omen X is not a thin gaming laptop, its appearance is not as good as ROG GX531. Their RTX2070 graphics card models are about the same price, so we tend to recommend ROG GX531. The advantage of Omen X is that the configuration is more flexible (up to i9-9880H + RTX2080MQ).
Omen
HP's biggest advantage is on the mid-priced gaming laptop: Omen series and PAVILION series.
Omen 5 series includes 15.6-inch Omen 5 and 17.3-inch Omen 5 Plus, Omen 5 series may be one of the models with the most abundant configuration options on the market. Omen 5 series models are all upgraded to 9th generation processors, graphics cards from GTX 1050 to the latest generation RTX 2070MQ, and a variety of screens to choose from. If you pay more attention to cost-effective, then the i5 9300H + GTX1660Ti or i7-9750H + RTX 2060 combination are very good choices, and their price are in the $1,000-$1,300 range.
All newly released Omen Air gaming laptops are equipped with the i7-9750H processor as standard. The graphics card starts from GTX 1660Ti to RTX 2080MQ. Both the configuration and price are similar to MSI GS65. MSI GS65 Stealth is equipped with a 144Hz refresh rate screen, while OMEN only the RTX2070 / 2080 graphics card model has a high refresh rate screen.GTX 1660Ti and RTX2060 graphics models are ordinary 60Hz screen. Accordingly, OMEN Air GTX 1660Ti and OMEN Air RTX 2060 are $100-$300 cheaper than the same level hardware configuration of GS65 Stealth.
---
Gigabyte
GIGABYTE is the second-largest motherboard manufacturer in the world, and also has its own gaming laptop line. It is a rare brand with its own production capability. Some Razer gaming laptop models are manufactured by GIGABYTE.
Gigabyte currently has two gaming laptop brands: GIGABYTE and Aorus. GIGABYTE is a high-performance thin and light gaming laptop. Currently selling series are AERO 15 Classic and AERO 15 X9.
GIGABYTE AERO
AERO 15 Classic series can also be subdivided into many models, such as SA, WA, XA, YA. The later the suffix, the higher the configuration.
AERO 15 Classic hardware configuration is almost the same as MSI GS65 Stealth. They are all thin and light gaming laptops. But with the silimar hardware configuration, the AERO 15 Classic model is at least $300 higher than GS65 Stealth.
AERO 15 X9 is more worth recommending. Its hardware configuration is the highest in the current Gigabyte gaming laptops line. And it is significantly better than Aorus 15 in light and thin processing, with a thickness of only 18.9mm. The main hardware configuration is i9-8950HK + RTX 2070, which has a price advantage of $ 300 compared to the similarly configured ROG GX531.
GIGABYTE Aoru
Aorus is positioning a high-end gaming laptop. Aorus flagship models configuration can compete with Alienware and ROG.
---
Dell
Dell gaming laptops mainly include XPS 15 series and G series and a few Inspiron models.
XPS 15
XPS 15 series is currently not updated. It is still the previous generation laptops: XPS 15 9570 and XPS 15 9575. In terms of configuration, the XPS 15 series can indeed be called an entry gaming laptop, but because the 18mm body is too thin and not specially designed for heat dissipation, the heat dissipation performance of the XPS 15 is relatively poor.
G Series
G series is Dell's true gaming laptop, divided into G3, G5, and G7 series. At present, Dell's main series are G3 (with 15.6-inch screen) and G7 (15.6 and 17.3 inches screen).
G3
G3 is a cost-effective series with a maximum processor of i7-9750H, a 144Hz high refresh rate screen, and AWCC lighting control. But the graphics card is only up to GTX 1660Ti. G3 series has a price advantage, the top configured model's price does not exceed $1,000.
After all, G3 is an entry-level gaming laptop. Its disadvantages are obvious: slightly widescreen frame, 2.0 USB ports, only 2 heat pipe, and two 4G dual-channel RAM. It is a bit trouble to upgrade the RAM.
G7 Series
G7 series is the flagship of Dell gaming laptop. It has a better appearance design and hardware configuration. The G7 entire series laptops are equipped with a 144Hz refresh rate screen (OLED/240Hz). The thickness of the laptop body is less than 2cm. However, due to the use of an all-metal body, the weight reached 2.5 kg. Compared to G3, the G7 cooling system has been upgraded to 4 heat pipe+dual fan.
The top configured G7 laptop equipped with a 9th-generation i7 processor, graphics card started from RTX 2060, the RTX 2060 G7 laptop price is higher than MSI GS65, but the RTX 2070 G7 laptop is $400 cheaper than ROG GX531 and MSI GS75, the top RTX 2080MQ G7 laptop is only about $2,300. So we recommend that you choose a graphics card above 2070.
---
Lenovo
Lenovo gaming laptop is mainly the Legion Y series.
We recommend the Y7000 (i5-9300H + GTX 1660Ti) model with better heat dissipation, 144Hz screen, it is an upgraded version of Y530. It changed the mold, so the appearance is not the same as Y530. Correspondingly, the price is about $100 higher. If the budget is tight, it is recommended to buy Y530 2019 (i5-9300H + GTX 1660Ti).
The new generation products of the Lenovo Legion series are Y740, Y540. Legion  Y740 is positioned higher, with two screen sizes of 15/17 inches; Legion Y540's screen is only 15 inches. Due to the different sizes, Y740 can be equipped with RTX 2080M graphics card at the highest, while Y740 can be equipped with RTX 2070 MQ. Other hardware are basically the same: 9th generation i7 processor, 32GB RAm, 144Hz 1080P screen.
The Y740 flagship gaming laptop is equipped with an RTX2080 graphics card and a 17.3-inch screen, the price is about $2,600. Compared with the same level of ROG GX701 and MSI GS75, it has a price advantage of at least $500. Although the thickness of the Y740 is slightly inferior (about 22mm), it can still be regarded as a thin and light gaming laptop.
---
Acer
Acer has an independent gaming laptop brand: Predator, which include PT / PH series. They all have top-level configurations, use multiple unique heat sinks. However, the PH series has not been updated, PH517 / PH315 / PH317 currently on sale are still the previous generation products, we don't recommend them.
Only the Predator Triton 500 (PT515) in the PT series has been updated, it's a thin and light gaming laptop. PT515 (<18mm) is thinner than MSI GS65, it is on the same level as the Dell XPS series. With such a thickness, Predator Triton 500 integrated RTX 2080MQ graphics card, RJ45 cable interface, USB3.0, HDMI, headphone port, Mini DP, Thunderbolt 3, and controlled weight within 2KG. It is quite difficult to achieve this.
PT515 cooling solutions are 5 copper pipes and 3 fans, a total of four air outlets on the left/right/rear sides, and a large area of openings at the bottom to ensure ventilation. From our actual testing, its heat dissipation is indeed good. However, it should be noted that the 2060 graphics card model does not equip with g-sync, so we recommended the 2070/2080 graphics card model, starting at $2,000. Compared with similar hardware configuration ROG GX502G and MSI GS75, it has a price advantage of $300, very cost-effective.
---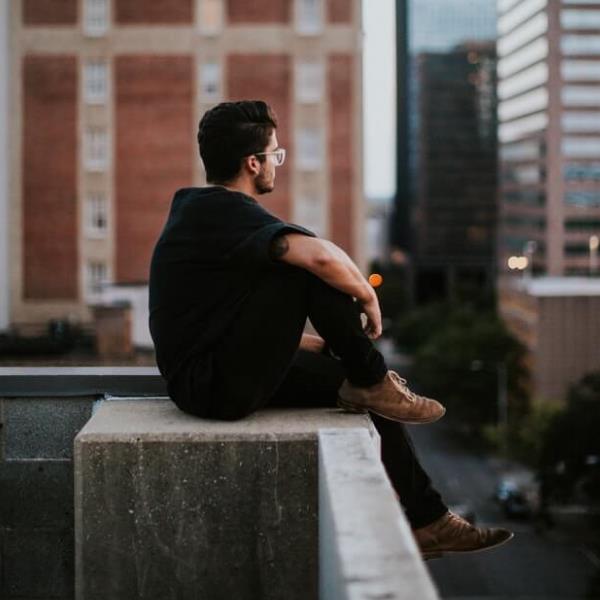 I'm Kelly Felix, I focus on laptops and desktop computers. I will talk about gaming laptops and PC hardware like Graphics Cards, Processors, RAMs, etc.
Hope my reviews can help you choose the perfect game peripherals that's right for you!