It is undeniable that the desktop computer is still the best platform for gaming. The best gaming desktop can bring you completely different gaming experiences.
---
Gaming Desktops Brand Leaderboard
| Brand | Logo | Score | Recommend Models |
| --- | --- | --- | --- |
| Alienware | | 91 | Area 51 R-7836s, Aurora ALWS-R4523S |
| ROG | | 89 | GL10CS, G21CN |
| MSI | | 88 | Infinite X-244, Trident 3-403 |
| HP | | 83 | OMEN 4 (690-056rcn), OMEN 4P (790-056rcn) |
| Dell | | 78 | G5 series |
| Acer | | 72 | Orion 3000, Nitro N50-N93 |
Each gaming desktop brand score is based on gaming performance, cooling system, after sales service, expansion capability and appearance.
Gaming Performance
Cooling System
After Sale Service
Expansion Capability
Appearance
Gaming Performance
Gaming performance is a core indicator for gaming desktops. In order of importance, graphics card> processor> RAM. For gaming pc, graphics card is particularly important. In most cases, its priority is higher than processor. At present, gaming desktops' graphics card starts from the lowest GTX 1060 to the highest GTX 1080Ti.
Cooling System
Gaming desktop computers will running under high load for a long time, so the heat dissipation has a great impact on performance. Gaming desktops must have excellent cooling system to ensure efficient heat dissipation. Most of the current gaming desktops are air cooling system, only some top products use liquid cooling system.
After Sale Service
After-sales service is also a relatively important indicator. An excellent product should have less or no non-artificial failure problems, and can provide relatively comprehensive after-sales service.
Expansion Capability
Electronic products update quickly, so scalability is also a key consideration. It includes not only external interfaces, such as USB, Thunderbolt 3, etc., but also the expansion capabilities of internal motherboard. Excellent external expansion capability can ensure that no obstacles are encountered when connecting external devices, and the internal motherboard expansion capability is convenient for users to upgrade.
Appearance
Personalized design is also one of the important selection indicators. It mainly includes the appearance, size and LED lighting effects of the case. These can not only bring visual pleasure, but also have practical value.
| Brand | Logo | Performance | Cooling System | After Sale Service | Expansion | Appearance |
| --- | --- | --- | --- | --- | --- | --- |
| Alienware | | A++ | A++ | A++ | A++ | A++ |
| ROG | | A+ | A++ | A++ | A++ | A++ |
| MSI | | A++ | A++ | A+ | A++ | A++ |
| HP | | A+ | A++ | A++ | A+ | A++ |
| Dell | | A+ | A++ | A++ | A+ | A |
| Acer | | A++ | A+ | A+ | A+ | A+ |
---
Alienware
Alienware, as a brand with many years of experience in the gaming PC, enjoys a high reputation both in the industry and in the player community. It has been synonymous with high-end, high-quality, it is the founder of gaming PC.
Alienware gaming desktop computer product line has only two series: AREA and AURORA.
AREA Series
AREA series is a full tower triangle chassis and uses the top-level X399 / X299 motherboard. AREA equipped with AMD Threadripper or Intel Core-X series processors, but AMD models have not been updated for a long time, and they are still GTX 10-Series graphics cards, so AMD models are not currently recommended.
AREA has always been Alienware's well-deserved flagship product. The latest product is AREA R9, which has been upgraded to Intel Core-9 series processors + GTX 10-Series graphics cards, continuing the triangle case design, adopt a water cooling system and support up to 3 graphics cards. AREA previous series products are still on sale. For gamers who do not pursue extreme performance, Area 51R-7836s (i7-7800X + GTX1070) is actually sufficient, and the price is around $2,800.
AURORA Series
AURORA series is a compact Mid-Tower desktop with dual graphics cards, which is designed for VR. It's currently the main Alienware products. The high-profile version uses liquid cooling technology, which can disassemble and upgrade graphics cards, hard disks, RAM, and other components without using tools. The price is much cheaper than AREA-51. The highest configuration is only $2,000.
Aurora series has been updated to R9, equipped with i7 9700K + GTX 2080. Aurora ALWS-R4523S is the entry-level gaming desktop. The main hardware is i5 9400 + GTX1660Ti graphics card, which is suitable for users with less demanding performance.
---
ROG
ROG has always been known for its heat dissipation and low noise. ROG G20 gaming desktop computer runs only 25 decibels in standby mode. It had won the 2014 COMPUTEX Best Choice Award Gold Award. However, ROG's emphasis on desktop computers is obviously not as good as that of gaming laptops.
ROG desktop computer series are mainly: GT, GR, G, and STRIX GL.
GT series is a gaming-grade desktop computer that uses Full Tower cases with the largest volume and the highest configuration.
GR series's MINI-ITX case volume only about 5 liters. There are no products on sale at the moment.
G series is positioned as an ultra-compact(with a volume of about 10L), a lightweight gaming-grade desktop computer. Its price of about $1,900.
GL series belongs to gaming desktops. It is a Mid-Tower case and is relatively low positioning in the ROG product line.
GL Series
The most cost-effective model is the GL10CS, which has basic versions (i7 9700K + GTX 1660Ti) and high-end versions (i7 9700K + GTX 2060). They are sufficient for most pc games. The appearance is too normal compared to the GT series and G series, but it is also equipped with a see-through side panel. SSD capacity starts at 512GB and the price is $899/$1,399. GL10CS hardware configuration and price are much more kind than Alienware Aurora.
G Series
Personalized gamers can consider G21, which is the successor of the previous generation G20, with a Mini-Tower of 13L. While having a smaller size, the configuration is also one grade higher than GL10CS. G21 has two models: G21CN and G21CX. Their appearance almost the same, the main difference is reflected in hardware configuration.
G21CX is positioned higher. The motherboard is a Z390 chip, equipped with an i7 9700K processor, and the graphics card is also start with RTX 2070. G21CN is an H370 motherboard configured with i7 8700 + RTX 2060 graphics card.
Considering the price, G21CN is more cost-effective, its price is less than $1,500. Although the G21CX has higher performance, the starting price is $2,799. Almost twice as much as G21CN.
---
MSI
Compared with ROG, MSI has made efforts on gaming laptops and gaming PCs. With the overall decline in desktop PC sales, it still maintains product updates.
MSI has 3 gaming PC series for different market players. Include Aegis series, Infinite series, and Trident series.
Aegis Series
Aegis series, which had the highest positioning and the largest volume, did not release new models.
Infinite Series
The game-style of Infinite series is not as obvious as the Aegis series, including Infinite X-244 and Infinite X-245 two models. The main difference between them is the configuration of CPU and graphics card. Infinite X-245 configuration (i7 9900K + 2080Ti graphics card) is higher than the Infinite X-244 (i7 9700K + 2080 graphics card). But its price is almost double that of Infinite X-244. Infinite X-244 is sufficient for most 3A masterpieces on the market.
Trident Series
Trident is currently the main series of MSI. Its main focus is miniaturization, which is only slightly larger than the PS4, and it has won 2017 German IF Design Award. However, due to the limitation of internal space, the maximum configuration can only reach RTX 2070. Although Trident series' hardware is not as good as the Infinite X series, it is more personalized and portable, and the most users' performance requirements are not so high, so this series is quite suitable.
Trident series is divided into Trident 3, Trident 3 Arctic, and Trident X.
Trident 3
Trident 3 has the lowest configuration, the entire series is equipped with i5 9400F processor as standard. It highest supports GTX1660Ti graphics card.
Trident Arctic
Trident 3 Arctic can be regarded as an upgraded version of Trident 3. The chassis is white and the processor is still i5 9400F, but the graphics card can support up to 2060, and the RAM  and SSD capacity are also higher.
Trident X
Trident X has the highest configuration and richer lighting effects. It uses the i7 9700K + 2070 graphics card, but its volume also increases, which weakens its portability. For this series that focuses on miniaturization, this seems to put the cart before the horse.
The most cost-effective is Trident 3-403 (i5-9400F + GTX1660Ti), its performance has reached the mainstream level, the price of $999 is more reasonable, but 128G SSD capacity is indeed insufficient, fortunately, it is also equipped with a 1T mechanical hard drive.
---
HP
Personal computers market has been greatly impacted in recent years. The gaming desktop is in a better condition. Although many manufacturers have released gaming pcs, the number of products has been shrinking. HP is no exception. The top-level Omen X series has not been updated for a long time. At present, the mid-range OMEN series is mainly a gaming desktop.
Omen X Series
The official model of the Omen X is Omen 900, which supports dual graphics cards and is positioned as a top gaming desktop. It is comparable to similar models of ROG and Alienware. It uses a cube-shaped full-tower case called X Rubik cube with high recognition.
Pavilion Series
Pavilion series is a compact mid-tower chassis, smaller in size than OMEN, and more like a business desktop computer. It is mainly cost-effective and mainly covers entertainment and work needs. The LED light efficiency is far less abundant than that of OMEN, and it is not equipped with a liquid cooling system and see-through side panel. The internal workmanship and overall configuration are inferior to OMEN. This series is currently not updated.
OMEN Series
OMEN series includes: OMEN 4, OMEN 4 Plus, and OMEN 4 Pro, all of them have been upgraded to 9th generation processors. They are compact mini-cases that support up to 2080Ti graphics cards. Other configurations such as LED, liquid cooling, and see-through side panel are also available.
OMEN 4
Recommend cost-effective users buy OMEN 4, which is the most abundant choices in HP gaming desktops. As an entry-level mainstream series, its configuration is not high. It highly supports 1660Ti graphics cards, the 9th generation i5 processor is enough, so the most suitable model is OMEN 4 (690-056rcn), the price is about $800.
OMEN4 Plus
Users who concern gaming performance may consider OMEN4 Plus. This series is the same in appearance as OMEN 4, except that it has a higher hardware configuration. The 2060 graphics card starts with a maximum of 2070 graphics cards. Due to the strong performance of the i5 9400F processor, it worked with a 2060/2070 graphics card will not have any performance bottlenecks.
Considering the price, OMEN 4P (790-056rcn) is the most suitable model. The price of about $1,000 is not expensive for a gaming desktop.
OMEN 4 Pro
OMEN 4 Pro is the highest positioning, standard mid-tower chassis, starting with i7 9700K + 2080 graphics card, the price is more than $2,000, so it is only suitable for enthusiast users. There are only two-three models, you can choose according to the budget.
---
Dell
Dell gaming desktop computers include XPS 8930, Inspiron 5680, and G5. Except for the G5, the other two are not really orthodox gaming desktops, so they still have some commercial features in appearance.
XPS 8930
Compared to the Inspiron series, XPS 8930 series is significantly higher. Compared with real gaming desktops, the biggest difference is that its chassis is very traditional, without any gaming elements, and even retains optical drive. It is mainly for video rendering, design, and other high-load professional works, which is consistent with business/home positioning. XPS 8930 graphics card is only available with GTX1660Ti / RTX 2060. It comes standard with a 9th-generation i7 processor and no i5 processor model. With these 2 graphics cards, the i7 processor is a bit excessive and the price of $ 1,100 is slightly more expensive.
Inspiron 5680
Inspiron 5680 series has the same configuration as XPS 8930, but its appearance is the closest to gaming desktops. The front of the chassis has a large area of diagonal asymmetrical shutter grilles, and blue LED light inside. Like XPS 8930, there is no i5 processor model, the i7 9700 processor equipped with 1660Ti / 2060 graphics card is a bit excessive. The above $ 1,000 sale price is also slightly more expensive.
G5 Series
The appearance of the G5 series is still a strong business style, with the exception of a blue light band and see-through side panel, there are no more game elements. The main reason why it is regarded as a game desktop is that it is equipped with Killer Control Center and Alienware Command Center.
Although G5 is currently only equipped with a mainstream GTX1660Ti graphics card, the i5 processor model is finally available, and the price has reduced. But the starting price of $569.99 is still high.
---
Acer
Acer gaming desktop computers have only two series: Predator and Nitro. Predator series uses high-end hardware configurations for game-fanciers, the price is more than $2,000. Nitro series is mainly cost-effective, with a lower hardware configuration, the price is in the range of $569 – $999, the lighting effect is not as rich as the Predator series, and there is no see-through side panel.
Predator
Predator series currently sells three models: Orion 3000, Orion 5000, and Orion 9000.
Orion 9000 & Orion 5000
Orion 9000 and Orion 5000 are full-tower chassis, the prices are $1999/ $1699, their main hardware are i7 9700K + RTX 2080 graphics card. Orion 9000 has an additional 2TB mechanical hard drive, the theoretical performance of these two gaming desktops is very close. But Orion 9000 is a water-cooled + partitioned air-cooled cooling system, it should be more stable. Orion 5000 is purely air-cooled.
Orion 3000
Orion 3000 is a compact mid-tower chassis, which is smaller than the previous two. It uses a mid-range B360 motherboard. Its configurations (i7 9700 + 2060 graphics card) are lower than the previous two, but it is still mainstream configuration. The price is reduced to a reasonable price of $749.
Nitro
If you're not a game enthusiast or have a limited budget, Nitro may be a better choice. All Nitro series gaming desktops are equipped with a B360 motherboard and has the same size as Orion 3000, the appearance is more ordinary and the price is more affordable. The price of Nitro N50-N93 (i5 9400 + GTX 1660Ti) is $566, it's the lowest among all Nitro desktop models, and it is more suitable for most ordinary players.
---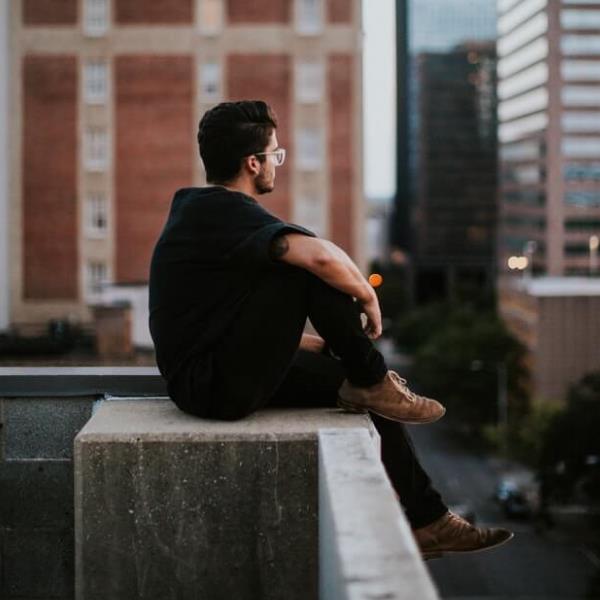 I'm Kelly Felix, I focus on laptops and desktop computers. I will talk about gaming laptops and PC hardware like Graphics Cards, Processors, RAMs, etc.
Hope my reviews can help you choose the perfect game peripherals that's right for you!