Since its launch, the game has only been more fantastic than ever. It's not possible to not fall into the trap of this mind-boggling game. When you start playing this game, it seems you might get over it soon, but GTA is truly the next level in maintaining the chills. 
Since GTA has promised you the thrill, satire, hidden secrets, and easter eggs, it has delivered repeatedly.
Today, let's see some cool things unknown to many players. There is much to know about GTA, from buried treasure to missions and secrets. Though it is almost never-ending to dig up everything, we will see many things today.
If you wish to find the maximum, stay till the end.
Paper, snow, wait, a ghost
I know this is a well-known secret of GTA 5, but hey, you can't have a list of GTA 5 hidden secrets and not include Jolene Cranley Evans. She haunts her place of death after being murdered by her husband, Jock Cranley. 
Now, because all of us know about it, this is a nice touch of horror rather than a banger. But I think we love these creepy additions to the game.
For the newbies, good luck following the story of Jock Cranley being accused of murder.
Cursed Bermuda triangle
Everyone knows about the actual Bermuda Triangle, between three islands near Bermuda and Puerto Rico. One of the most realistic of the GTA 5 hidden secrets.
An absolute bonkers is that a spitting detail has been included in the GTA between three islands identical to the Bermuda Triangle structure.
Created by Paleto Bunker, you can see the image clarity of Bermuda formed on the map.
Chiliad mystery
The Chiliad mountain mystery almost kept the entire gaming community hooked. This has to be included in the GTA 5 hidden secret list because it drove people crazy at some point, adds to the GTA 5 hidden secret complexity, and makes it even more enjoyable.
Some believe it points to something, while others say it is just there to confuse the player.
The die-hard fans will see
Yes, it is the therapy session with Michael. Die-hard fans know it doesn't work to have this session because you don't want any family secrets from the therapist. So you have got to trigger and then eliminate.
Get it from San Andreas
Do you remember the bro-oath and the bro-code from How I met your mother? Yes, when the gang intervenes, and Barney calls everyone to take a bro oath and site the bro code with Ted and Marshall so many times. Yes, exactly, does feel like he was a member of the cult. Only this time, it is GTA without Barney but with a sassy cult.
This is your only chance to look like a cult leader. Tipping so many times only to get the blue Epsilon robes.
Hunt for cannibal group
This makes you have goosebumps and literal chills. So if you haven't seen yourself go absolutely bonkers with many secrets yet. Your time has come.
Now you have a secret mission with a cannibal group. Here is the part when violence comes into a serious mode. Before you visit the Altruist camp, you need to finish this.
Your mission is to kidnap people. Yes, for a cannibal group.
A murder mystery
 Remember, we just discussed a ghost having an all-time appearance. Well, this time, we are heading a little backward from it. The murder mystery of Leonara Johnson. 
Rockstar has included 50 letter scraps in the game post-repossession.
It would be best if you collected all of them.
Now to make it a little not cruel, the entire mystery won't be revealed, but it will surely drive your attention to Leonara Johnson.
So go ahead and tell us what happened when you reached that part.
Weird vehicles 
You can't ever miss whacky vehicle-related stuff in GTA V. Here comes the time to believe someone who aliens have kidnaped. Now you are to the rescue, fellow gamer. 
Mystery 8
 Yes, we have reached the infinity killer. This is one of the fascinating additions to the game. We see someone who died during imprisonment. The infinity killer is known to terrorize Los Santos.
Brace yourself and take your chance.
Wait, we have got a bonus.
Keep reading.
More than one
Vice City has many secrets inside. Many Easter eggs are dropped in vice City.
The villagers' appearance happened after visiting the Malibu club. You will notice some villagers dancing and a group of men on the stage.
This gives a thrill every time. What is it? 
A shot at the moon.
You might have heard of romantic stories where the desires are to bring the moon to earth along with the stars. Well, you have a real shot at the moon this time. So go ahead, place your sniper rifle and take a shot. 
And kid you not, it changes its size in real-time, just like the good old version.
A real scare with words
Warning: not for faint-hearted people.
We are going to get a real scare in the Senora National Park. A poem was written about murders by a serial killer, and it will give you a deep shock and a run for escape.
And guess the serial killer! You don't expect it to be a child, right?
You're mistaken here. It is from a child, Merle Abrahams.
You are prepped for being a badass gamer and get hooked to GTA 5.
You don't need to wait.
Be sure to share all secrets you unearthed.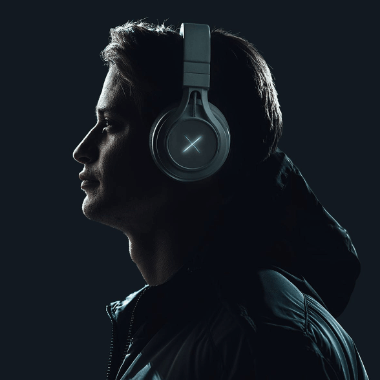 Hi, my name is Daniel, I'm a passionate gamer for over 5 years. Having used various gaming products myself, I will help other gamers benefit from the blog's recommendations of gaming headsets.