When we talk about Kingston, the first thing that comes to our mind are not peripherals, but data travelers and RAM. I have been using Kingston's storage products for a long time and I trust its quality.
This Kingston HyperX Cloud Stinger gaming headset reviewed this time is the first Kingston peripheral products. Unlike other headsets, the emphasis and use experience of gaming headsets will be very different.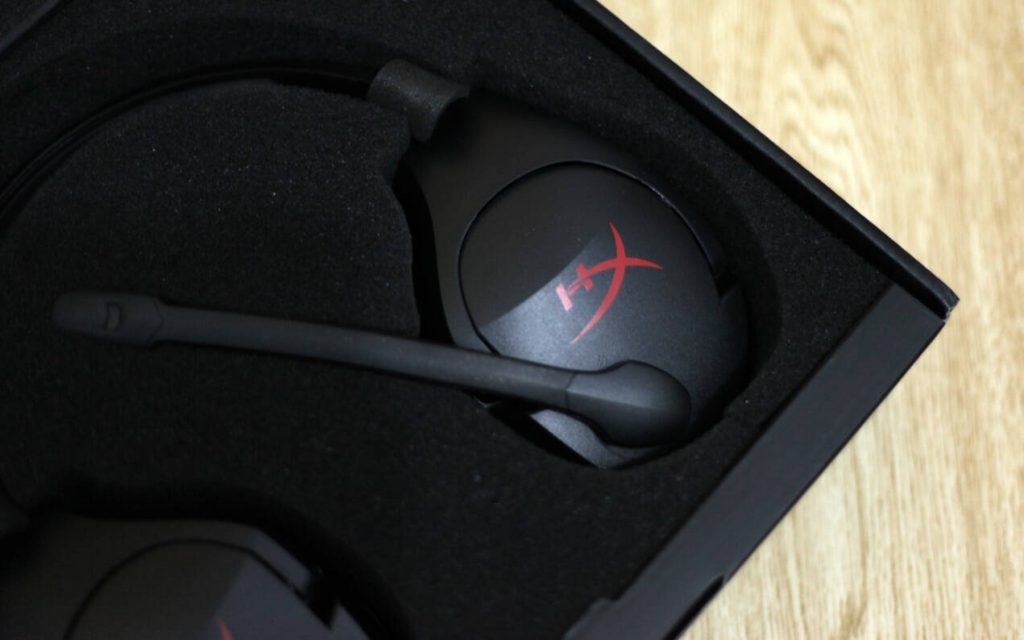 It is especially important to choose a suitable gaming headset. When I choose a gaming headset, I may consider many aspects. I don't like too fancy products, and I usually wear it for a long time playing games, so I have to consider the wearing comfort of the headsets. In addition, the most important part of gaming headsets is the performance in the game, which can give us the best gaming experience. I'm sure this Kingston HyperX Cloud Stinger gaming headset will fulfill your requirements.
Headphone Specifications

Driver
Dynamic, 50mm with neodymium magnets
Type
Circumaural, Closed back
Frequency response
18Hz-23,000Hz
Impedance
30 Ω
Sound pressure level
102 ± 3dBSPL/mW at 1kHz
T.H.D.
< 2%
Input power
Rated 30mW, Maximum 500mW
Cable length and type
Headset (1.3m) + Extension Y-cable(1.7m)
Connection
Headset - 3.5mm plug (4 pole) + extension cable - 3.5mm stereo and mic plugs
▼Unboxing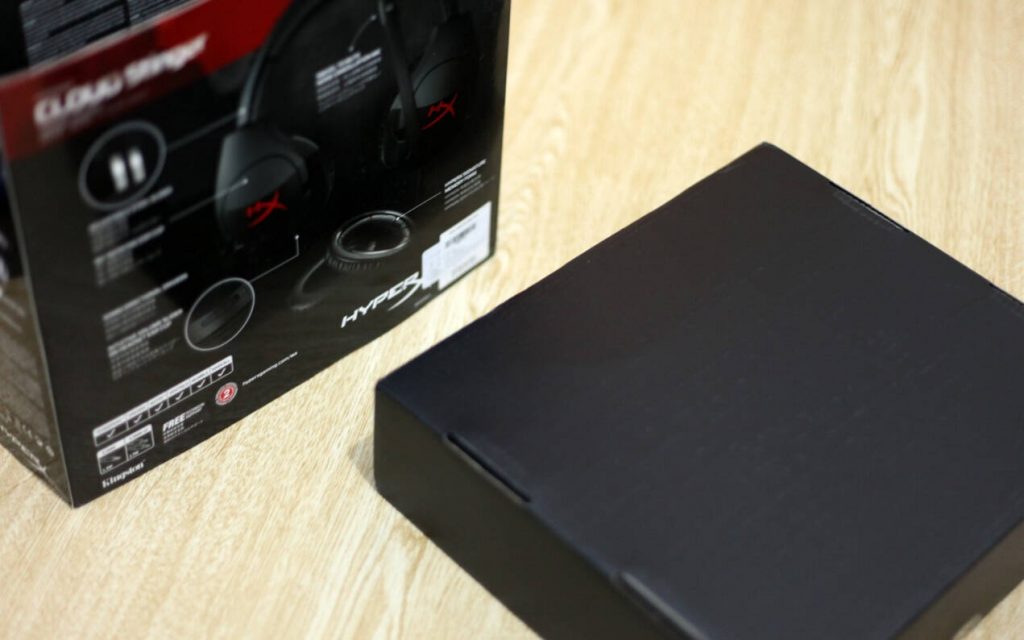 The packaging is very international, the consistent style of HyperX, a combination of dark black and bright red which is very visually striking. This color-matching can also reflect professionalism, especially for the gaming peripherals.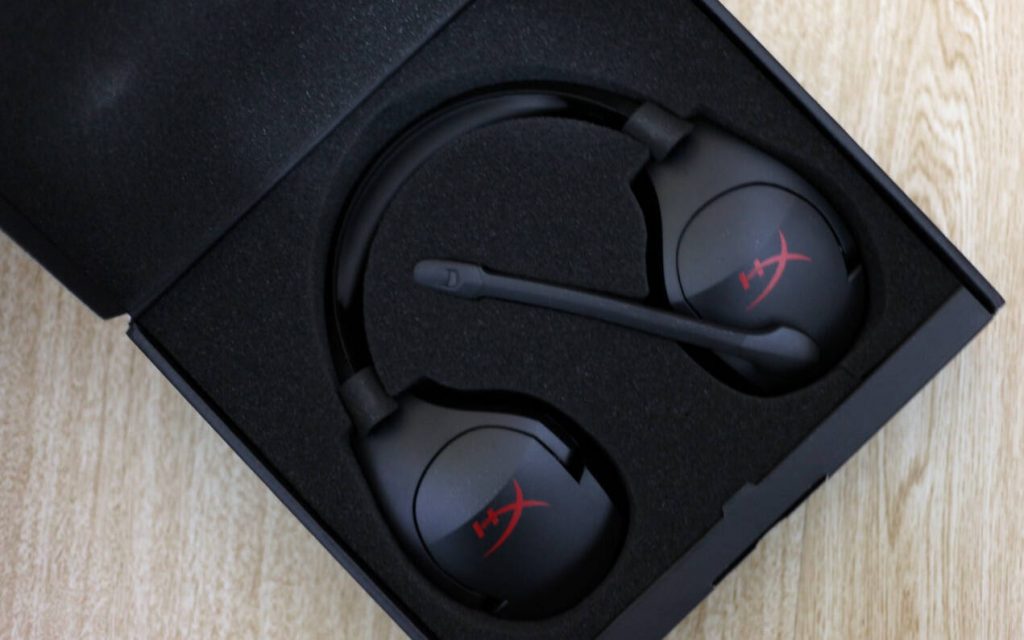 The packaging box design is double-layer nested, also uses lots of sponge filling to ensure transportation safety.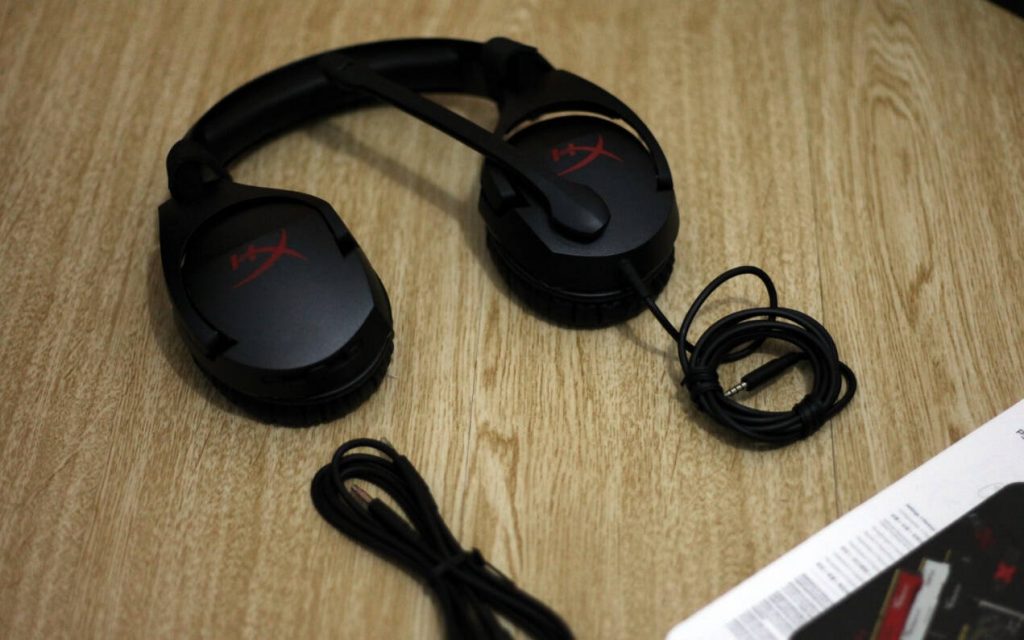 The package includes a 1.3 m headphone cable and a 1.7 m extension cable, which is suitable for the interface requirements of various platforms.
▼Details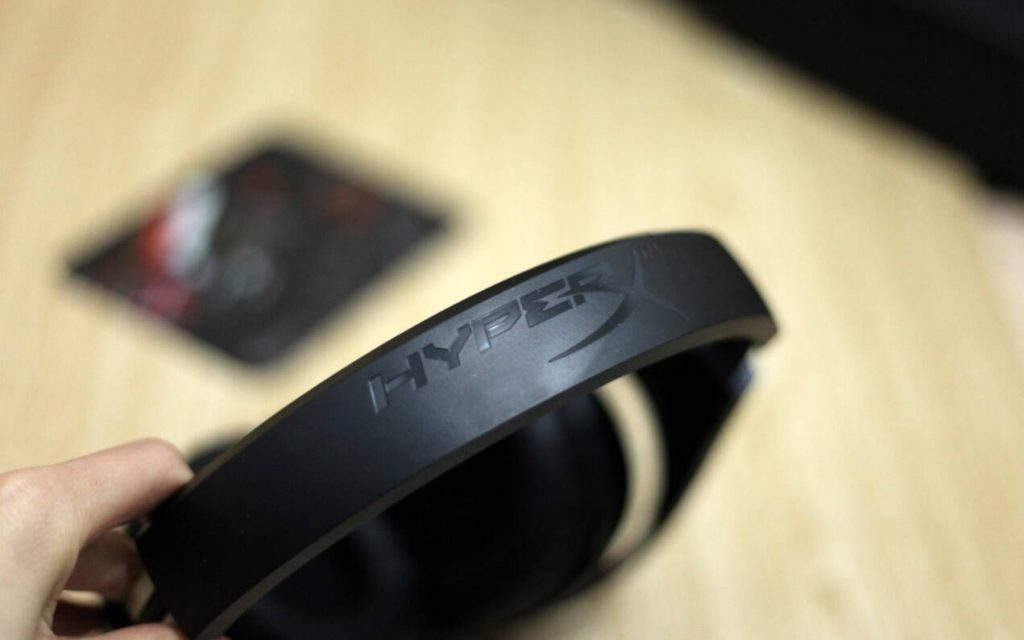 This head beam uses a metal structure, which is designed to be retractable and adjust freely. In order to make users more comfortable and convenient, its ear cups can be easily rotated 90 degrees and fit more closely to ears. In this way, the headset can be completely put down when it is placed on the desktop and won't tilt up.
Matte texture HyperX's red logo on each ear cup, the design style is more simple, without matching lighting effects, seems more stable.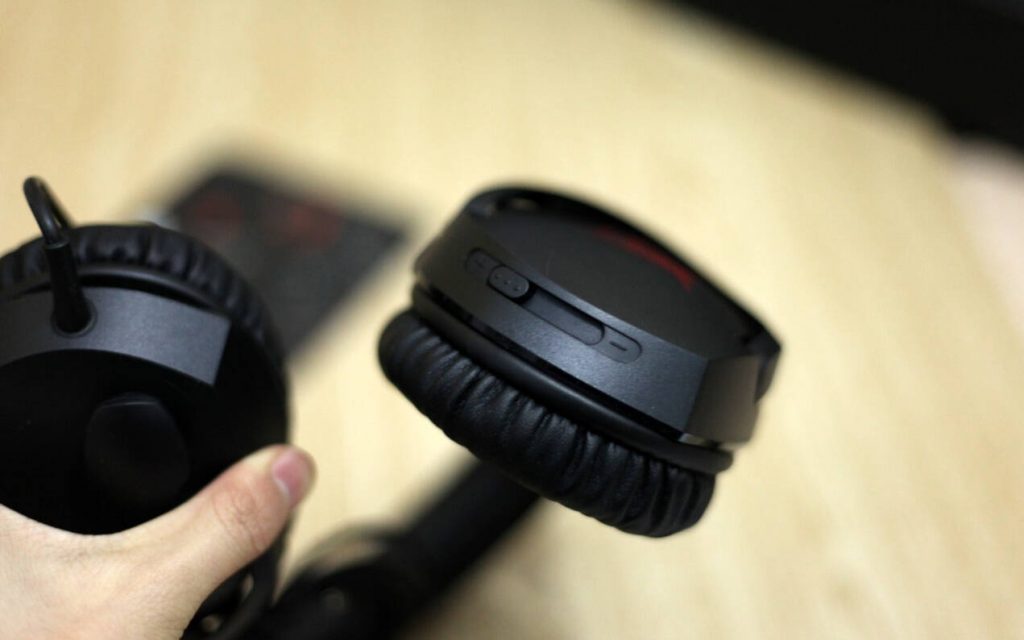 The HyperX Cloud Stinger headset has a volume adjustment function, and the adjustment module is subtly placed under the right ear cup for easy operation.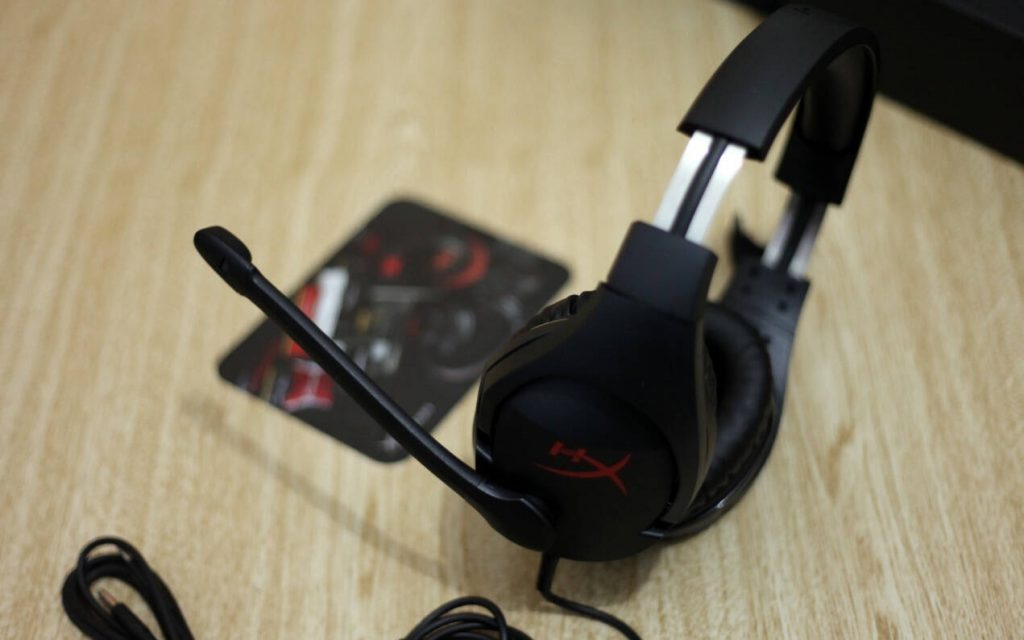 The microphone is essential for all gaming headsets. High-quality microphones can better communicate with teammates during the game. HyperX Cloud Stinger uses a noise-canceling microphone that automatically resists background noise and better voice communication. And there is a nice trick that satisfied me. When you turn the microphone up, it will automatically switch to silent mode, and when you put it down, it will automatically turn on.
Microphone Specifications

Element
Electret condenser microphone
Polar pattern
Uni-directional, Noise-canceling
Frequency response
50Hz~18,000Hz
Sensitivity
-40 dBV (0dB=1V/Pa,1kHz)
In addition, the headset is also equipped with an audio control extension cable and microphone jacks, making it compatible with a variety of platforms: PC, PS 4, XBOX One, Wii U, mobile phones and many other devices.
▼Experience
Wearing Experience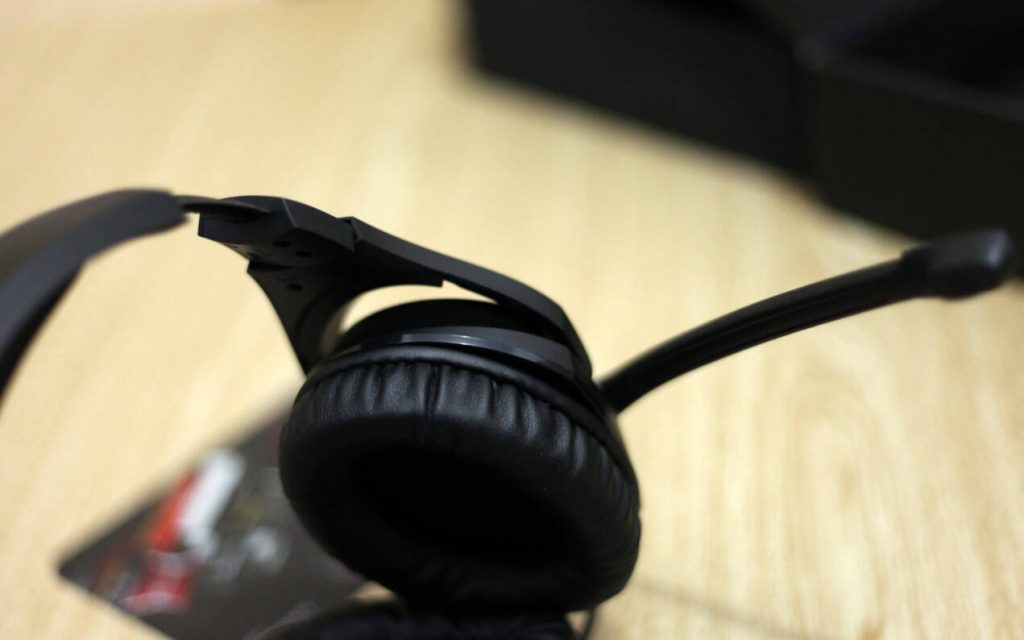 Because gaming headsets are usually worn for a long time, comfort must be an important selection criterion. This headset is absolutely good. Because the Hyperx Cloud Stinger headset weighs only 275g, the pressure on the head is quite slight. In addition, the material of the headset itself is soft. The ear cups are designed to be retractable and rotatable, and use the highly acclaimed HyperX memory foam. All these guaranteed after long-term wearing, users can also have good comfort.
Game Experience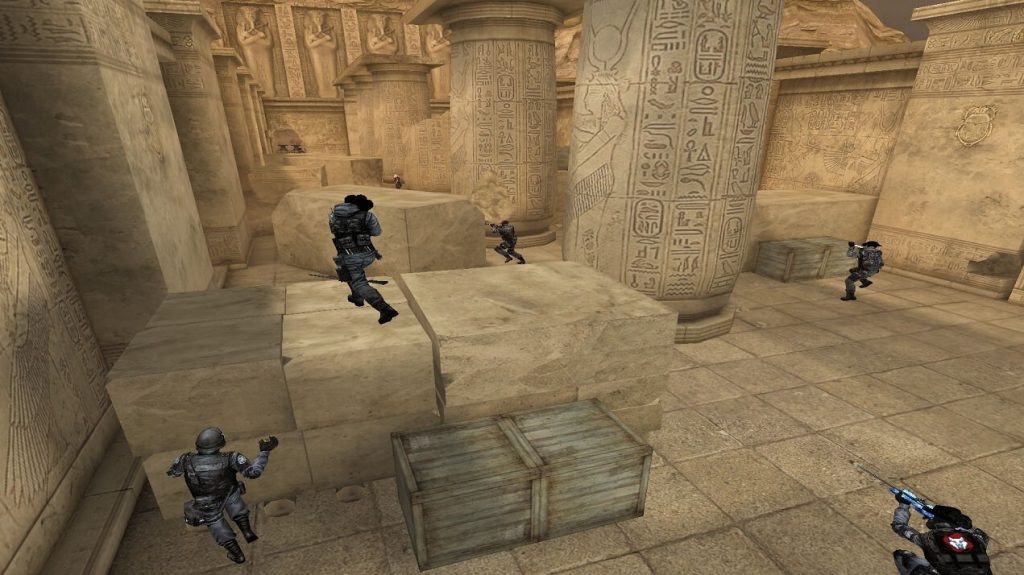 In terms of gaming effects, I used this headset to play the FPS game CrossFire. As a rookie, I can also feel the intense and exciting atmosphere of the game, especially the heartbeat sound generated by the bomb around me. Because FPS-type games have very high requirements for the headset and need to listen to the footsteps, this headset is equipped with a 50 mm drive unit, which can be positioned quite accurately.
Entertainment Experience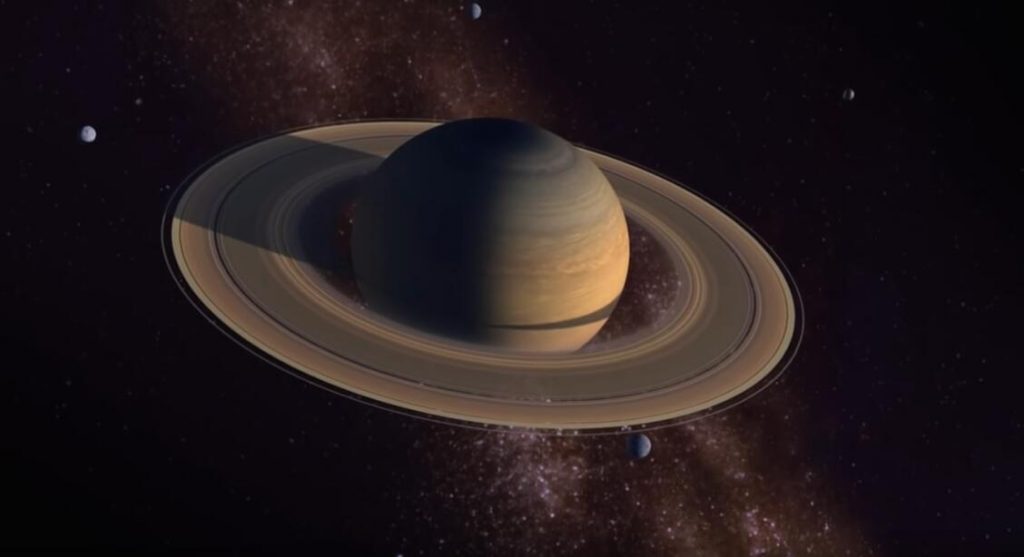 Due to HyperX Cloud Stinger headset's 3.5mm plug is highly compatible, when you're tired after playing a game, you can watch movies or television. It works well when watching thrillers, but when watching a documentary movie, the sound analysis effect is not so good. Also, I tried to play ape flac on my mobile phone. It has a good resolution. The alto and treble are good, the bass is slightly deeper。
Pros & Cons
Pros
Lightweight (Overall Weight 290g)
Comfortable to Wear
Accurate Sound Localization
Tri-band Equalization
Cons
Can't Separate Microphone & Wire
Not Convenient to Store &Carry
No LED Lights
Jack Broken Problems
▼Summary
HyperX Cloud Stinger gaming headset has a humanized functional design, a lightweight, soft & durable body, and good wearing comfort. In terms of user experience, the unique microphone noise-canceling function and 50 mm speaker driver unit make the game experience much better. With solid materials, excellent audio resolution, and affordable prices, I highly recommend it.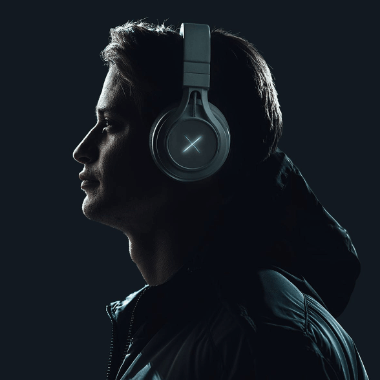 Hi, my name is Daniel, I'm a passionate gamer for over 5 years. Having used various gaming products myself, I will help other gamers benefit from the blog's recommendations of gaming headsets.