In recent years, relying on its own advantages in wireless technology, Logitech released mid-range wireless gaming headset – G533. It is the backbone of Logitech wireless gaming headsets, its experience is very close to G933, but lower price.
Logitech G533 has the same 40 mm Pro-G driver as the G933, supports DTS and 7.1 surround sound, and has 15-hour battery life. Using a proprietary wireless connection called Avnera, not only increases the wireless range from 12 m to 15 m, but also reduces the delay.
Now, I'll show you the details of its packaging, appearance, workmanship, and using experience of this gaming headset.
Packaging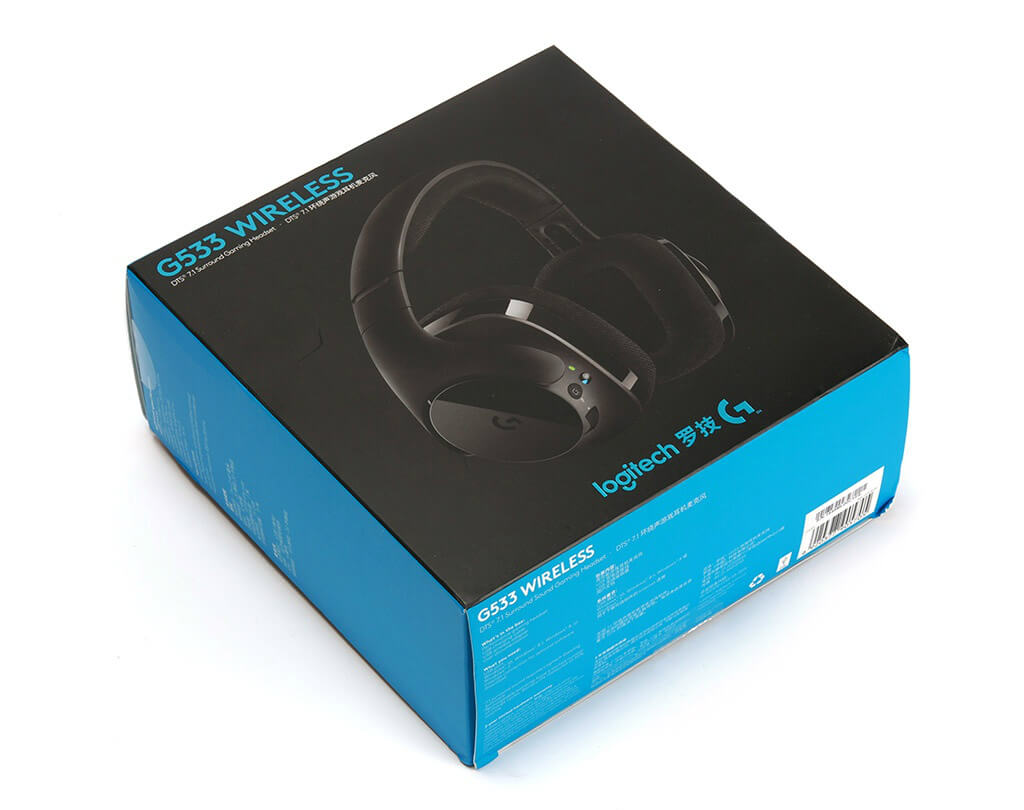 The packaging box uses blue and black color matching. Box size is 22 * 21 * 9.5 cm, gross weight is 652g. The front of the packaging box is G533 headset main picture, the side is specifications, and the back lists the main selling points of the product: 7.1 DTS, PRO-G drivers, 15 hours battery life, 15 m wireless range.
Accessories
Accessories include a Micro USB cable and a 2.4g USB receiver.
Logitech G533's rubber cable is 2m length. The disadvantage is that it does not use a gold-plating process, and it has only a charging function.

Logitech G533 wireless receiver is similar to a USB flash drive, and its front is made of black mirror material. The circular anti-wear area on the back can prevent wear and increase the tactile recognition, so you won't worry about inserting in the dark.
Details
Appearance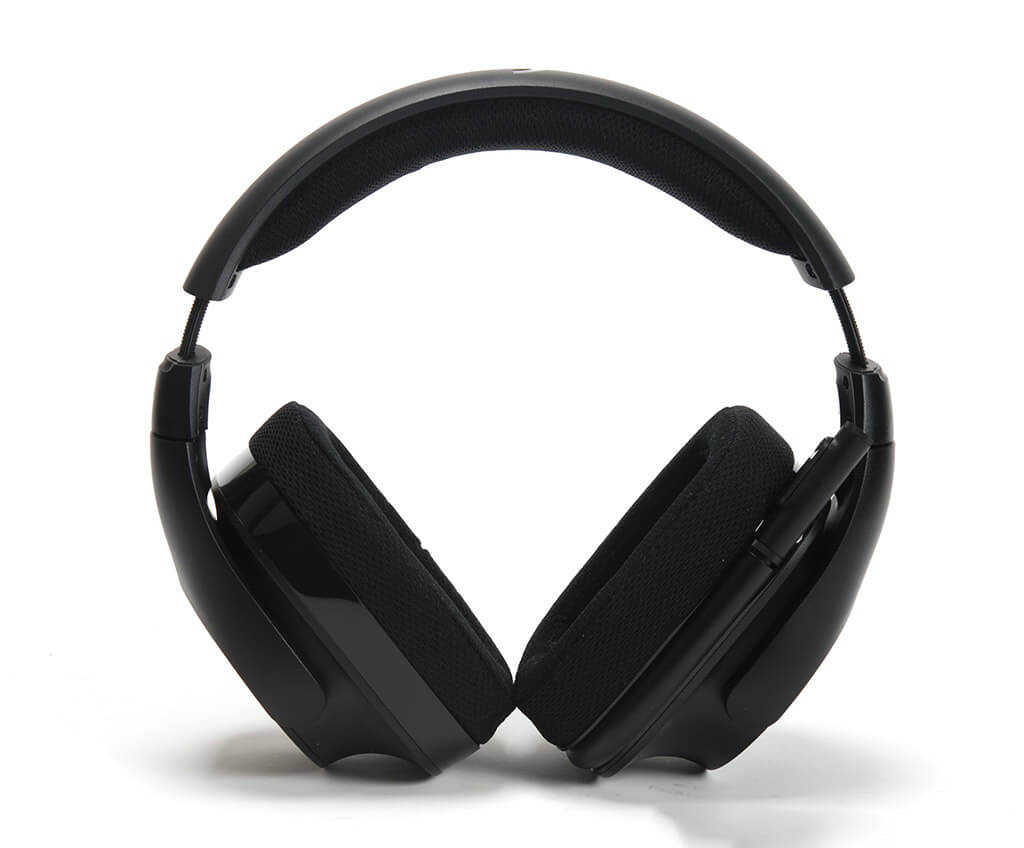 Compared with previous Logitech G series gaming headsets, G533 has a lot of changes in appearance. Unlike the previous rectangular ear cups, G533 uses a circular design. In addition, the audio interface does not support 3.5mm input, and only has a micro USB charging interface.

Headphone Specifications

Driver
Pro-G 40 mm
Frequency response
20 Hz-20 KHz
Impedance
32 Ohms
Sensitivity
Sensitivity: 107 dB SPL/mW
Charging Cable Length
2 m
Battery Life
15 hours
Wireless Range
15 m
Head Beam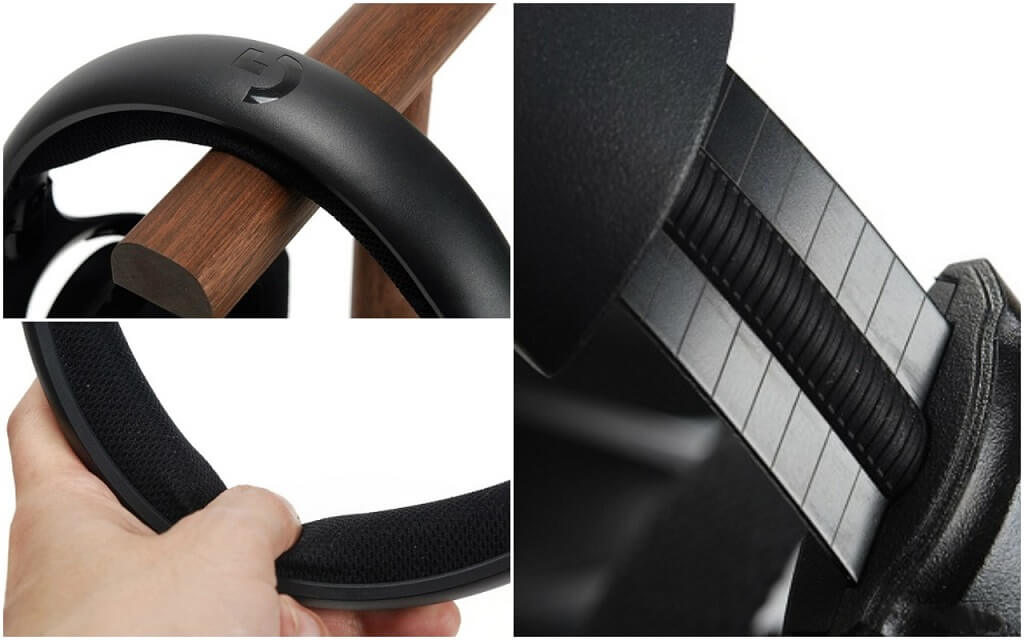 Logitech G533's head beam is made of black matte material, which is resistant to dirt and difficult to collect fingerprints and sweat.
The inside of the head beam is filled with a soft and elastic sponge, and it will not feel stuffy and scalp when it is actually worn.
The head beam is highly flexible, with a total of 14 adjustable levels, its retractable length exceeds 4cm.
Ear Cups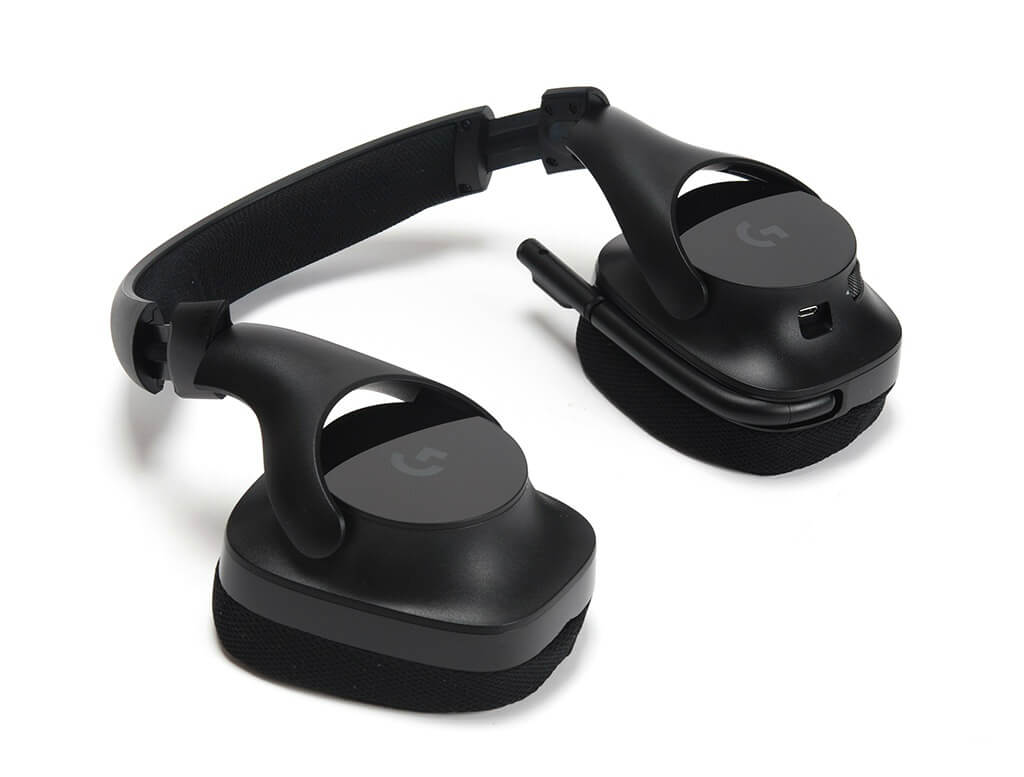 Ear cups are made of black mirror material, but they're easy to collect fingerprints. They can be turned outward about 90 °, which provides a good fit and comfort, and also improve portability.
The shell of the right ear cup has a removable design. You can press it and rotate it to the left to open it. Inside is a 1100mAh lithium battery that can last for 15 hours.
Switches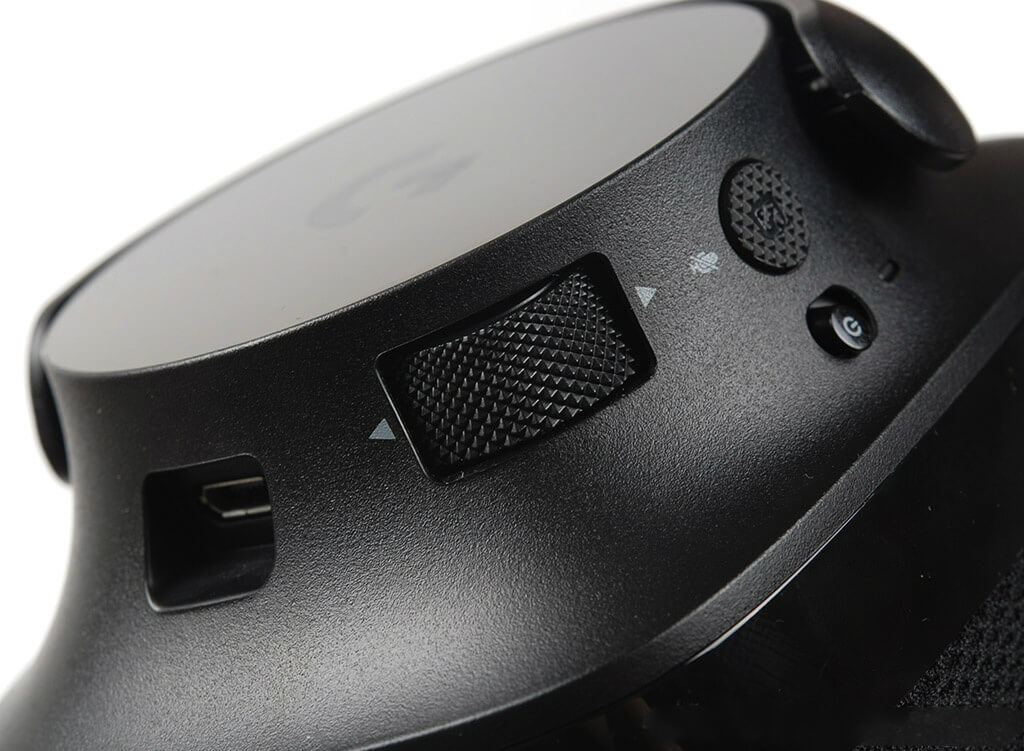 On the back of the left ear cup are an on / off switch, a volume toggle, a G key, a Micro-USB port only for charging.
Ear Pads

Ear pads are fully-wrapped, which can well isolate external noise. Earpads are lined with memory foam in a sporty breathable fabric. They can be removed for cleaning or replacement.
Microphone

MIC is foldable and retractable, and its front end is made of mirror material. With noise canceling function, it can realize clear voice chat and call. It also has an automatic mute function.
Microphone Specifications

Pickup Pattern
Cardioid (Unidirectional)
Type
Pressure Gradient Electret Condenser
Size
4 mm
Frequency response
100 Hz-20 KHz
Audio Drivers

Logitech G533 uses PRO-G 40mm neodymium-magnet drivers, its design is tilted according to ergonomics (ears). Pro-G drivers produce booming bass and clear highs thanks to the hybrid-mesh construction that drastically reduces distortion.
Software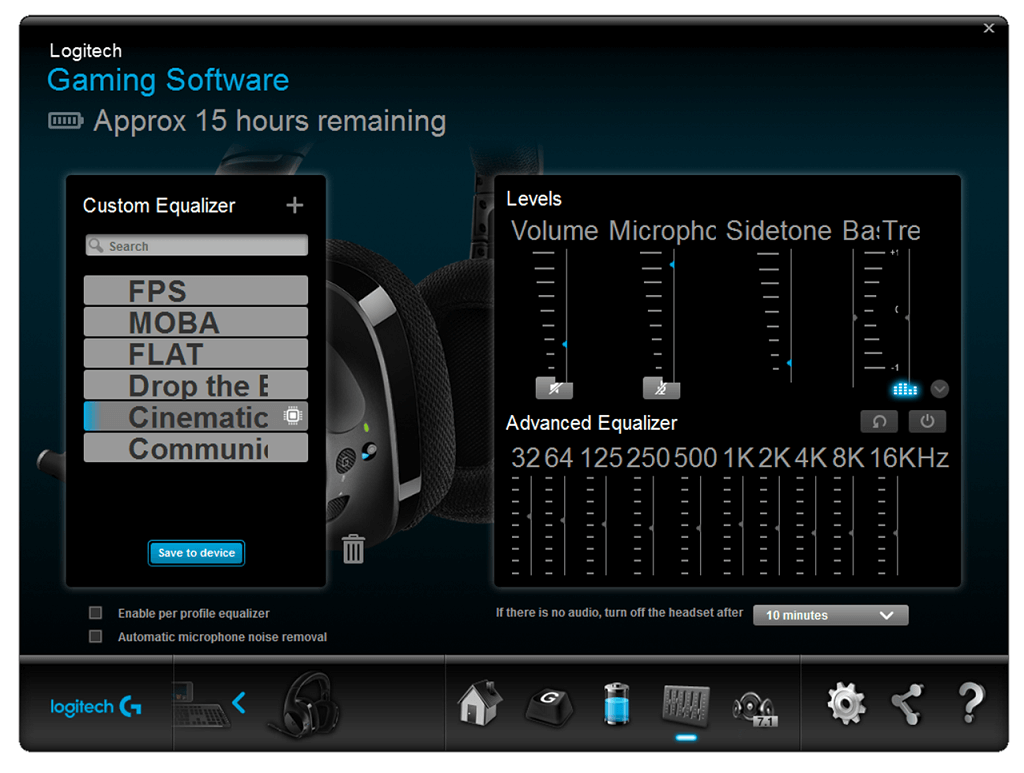 Download the latest version of Logitech Gaming Software from the official website. After installation, the program will automatically connect with Logitech G533.
Through the software, you can configure "Custom G Key", "Battery Assistant", "Custom Audio Experience" and "Custom Surround Sound".
Experience
Wearing Experience
G533 has a good wearing feeling, and will not feel sweltering. Two earcups can be rotated 90 ° in the horizontal direction and 40 ° in the vertical direction (usually 15 ° in general headphones) , and head beam can be stretched by 4cm. Players of any head shape can find a comfortable position.
Music Experience
Logitech G553 gaming headset has excellent sound quality, it has a small improvement over predecessor G633. It can be used as a music headphone. Especially turn on the 7.1 channel, the width of the sound field is significantly enlarged, the intensity of the reverberation is great.
Film Experience
Relying on its DTS technology, I watched some movies using DTS audio coding technology, and the sound details of each channel are perfect. When watching the documentary "Frozen Earth", I felt very realistic. The sounds of animals, wind, waves were vivid.
Gaming Experience
"CS1.6" is the representative of e-sports games, it has no complicated sound effects. But there is a high demand for the ability of sound localization, because each footstep will affect the final game result. When I play this game with Logitech G533, the overall sound is biased towards the rich style, and the gunshot performance is very shocking and accurate.
Unlike shooting games, racing games focus more on sound effects. The "Need for Speed" is a favorite game to players who seek a sense of speed. Logitech G533's sound is very strong and makes people feel a strong impact when a car collides. The sound separation and layering performance are also very good. The sound of the car engine sounds layered, and when multiple sounds are mixed together, there will be no confusion.
Pros & Cons
Pros
Comfortable to wear
Lightweight design
Good sound quality
Pop filter MIC
15 m wireless range
15 hours battery life
Cons
No wired connection
Plastic feeling
No braided charging cable
No RGB lighting
Ear-cup's glossy material is prone to fingerprints
In Summary
Logitech G533 wireless gaming headset has a simple appearance, abandoning RGB lighting and redundant functions, its more practical lightweight design, long battery life, and cheaper price make it more popular. There is no reason why Logitech G533 is not recommended if only used with PC.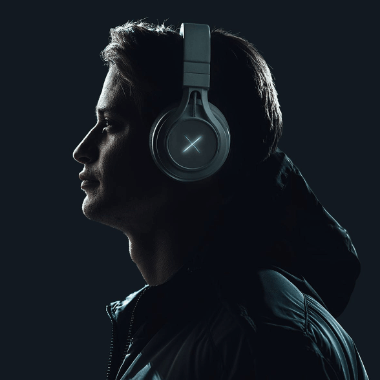 Hi, my name is Daniel, I'm a passionate gamer for over 5 years. Having used various gaming products myself, I will help other gamers benefit from the blog's recommendations of gaming headsets.