Since the release of G930 in 2015, Logitech has not released a new flagship gaming headset for several years. The release of the G633 Artemis Spectrum gaming headset means that Logitech's accumulated achievements over the years are finally coming.
This headset uses 7.1 Dolby surround technology, and it's the first time Logitech has adopted 16 million color RGB lighting in its audio products. Today, I will review this G633 headset to let more players know clearly about it.
Packaging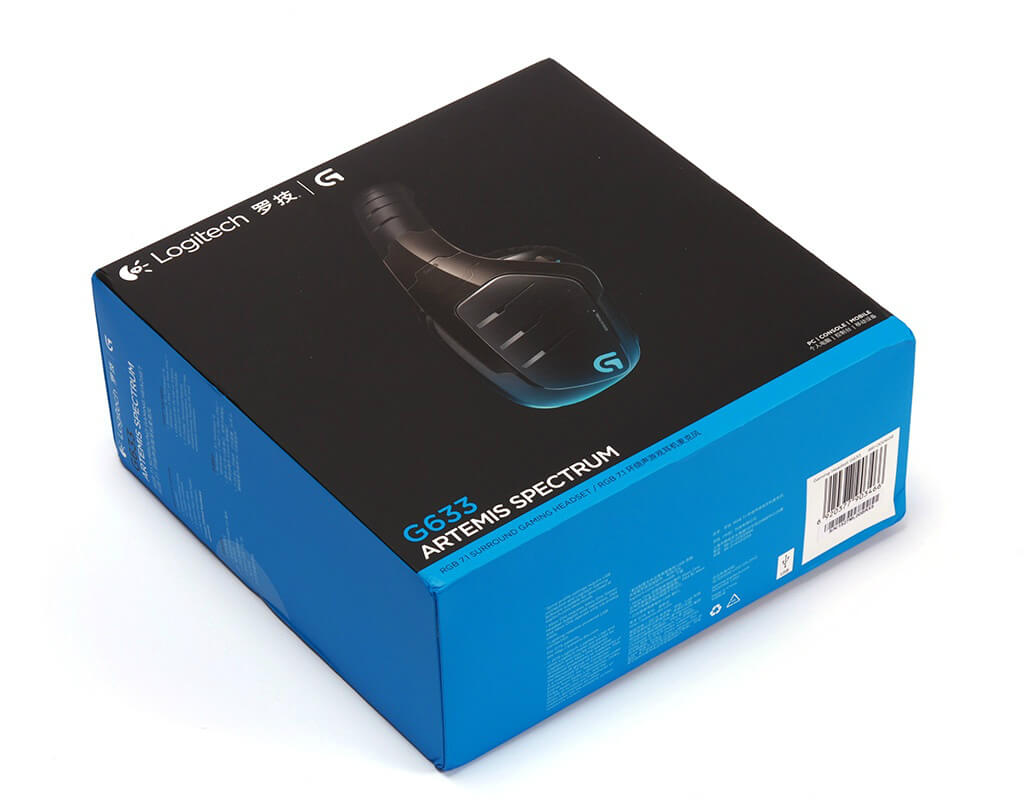 Headphone Specifications

Driver
Pro-G 40 mm
Frequency response
20 Hz-20 KHz
Impedance
9 Ohms (passive), 5k Ohms (active)
Sensitivity
107 dB SPL/mW
The packaging is changed from the original translucent type to the box type, which can increase the compression coefficient of the outer packaging to a greater extent.
Outer packaging color is blue with a black background. From the front and back of the package, you can see that the logo has been renewed. G633 is Logitech's first headset after changing logos.
Unboxing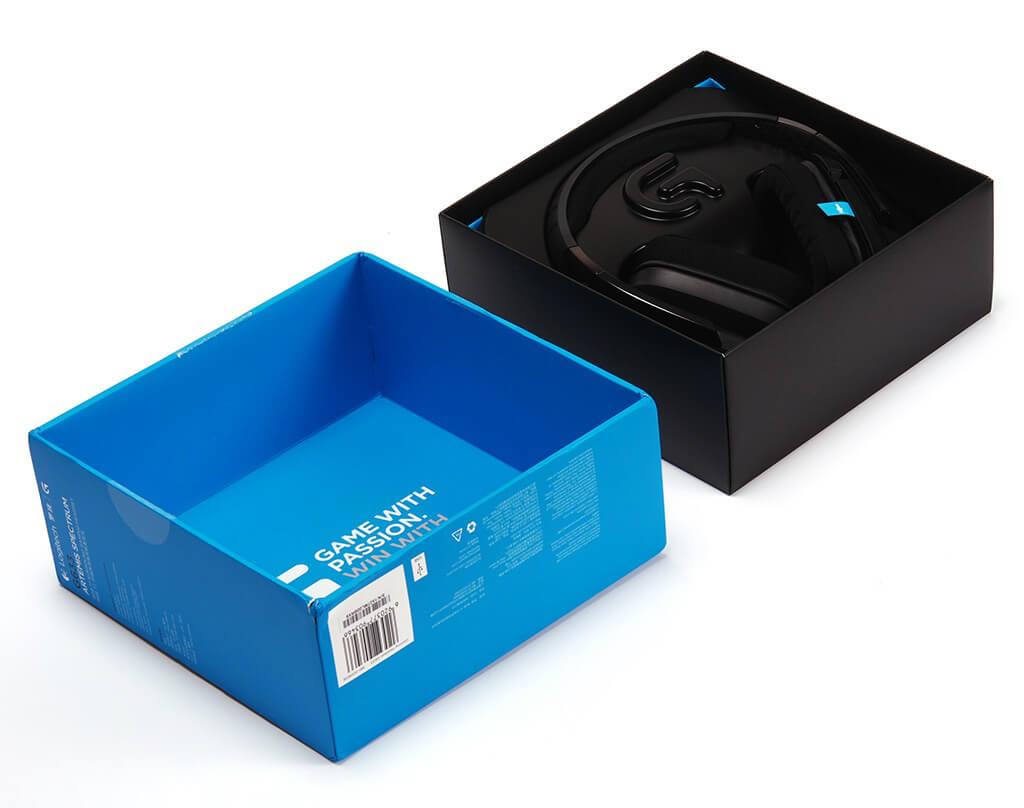 After taking out the G633 headset, the description of the product parts is below, these are printed on the box, and the introduction is very brief.
Accessories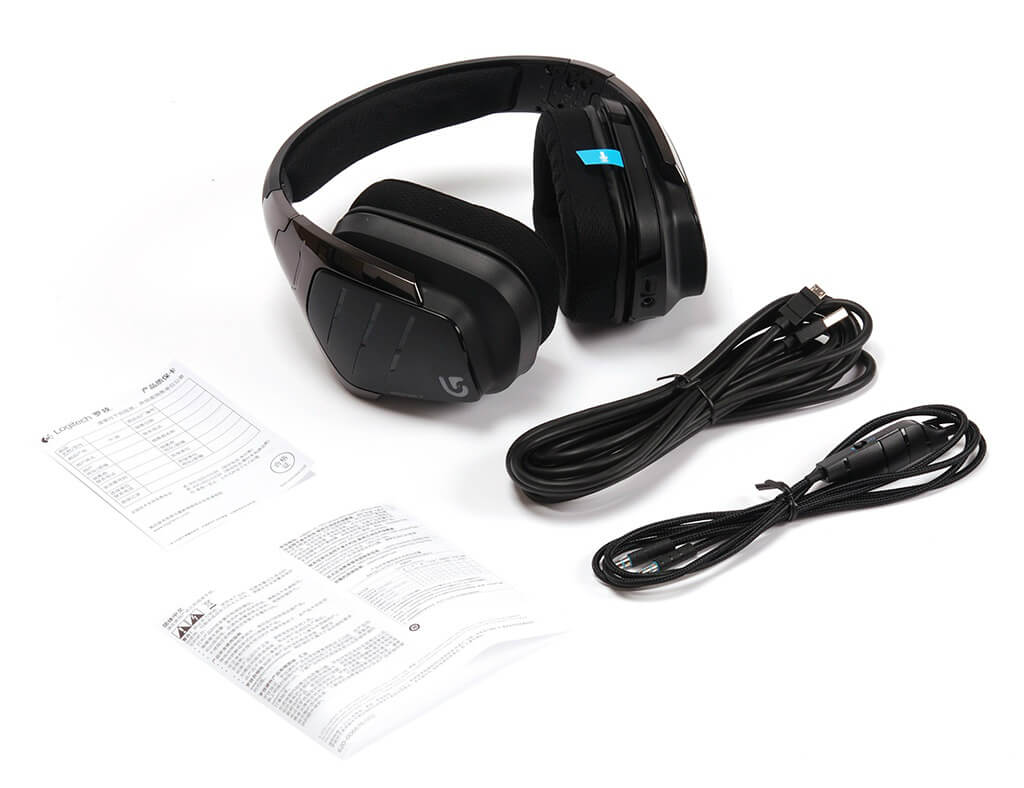 Accessories include 3.5mm analog cable (1.5m), PC cable (USB to Micro-USB, 3m), warranty card, and an extremely simple product manual.
3.5mm cable is nylon braided, any device that supports 3.5mm can be connected.
Micro-USB port is connected to the headset, the USB port is connected to the computer. Its material is a thick rubber, and the length is very long.
Details
Audio Controls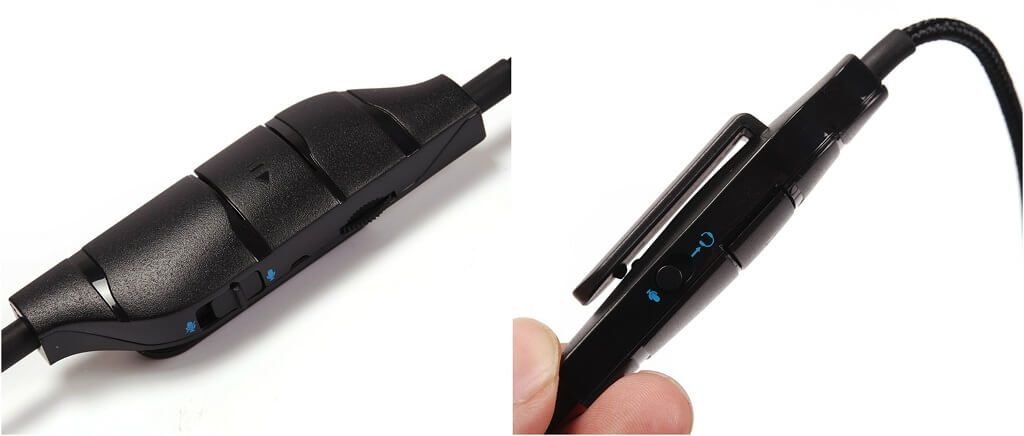 Mobile device play/pause switches on the front; volume wheel and mobile mic mute switch on the same side. The other side is Mic select switch.
Appearance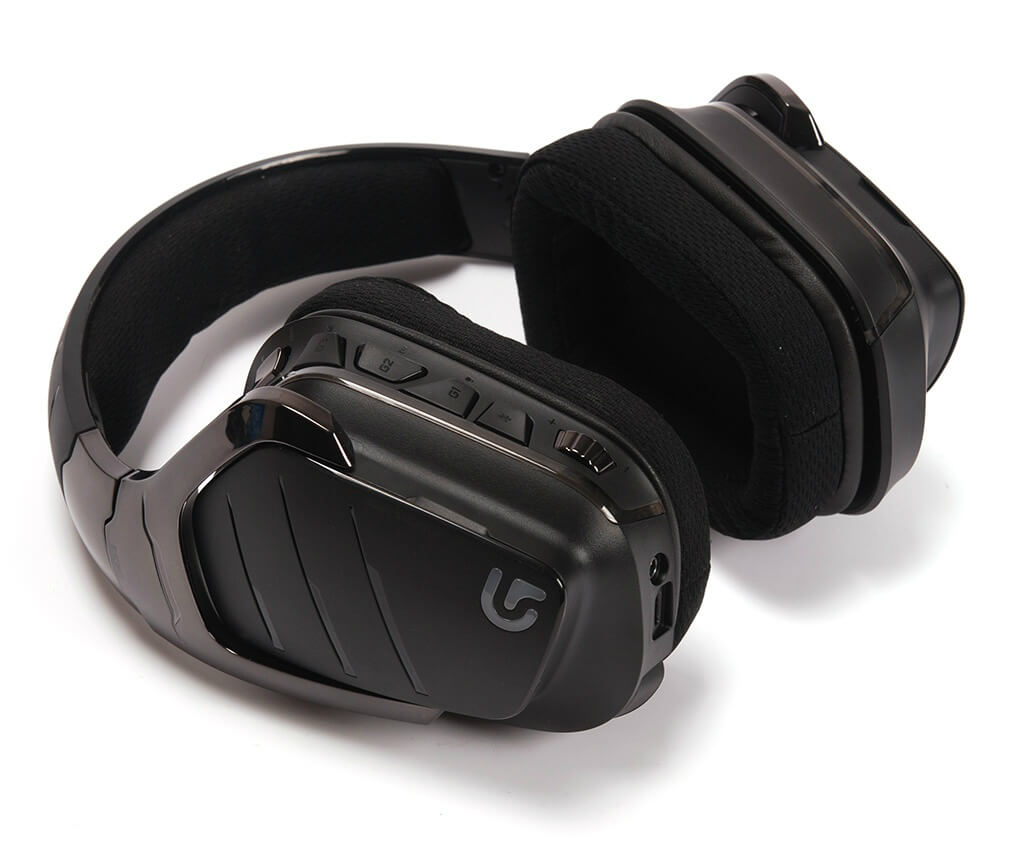 In terms of the appearance of this Logitech G633 headset, it has a lot of similarities with the previous Logitech G35, but the details have changed considerably. The overall material of the headset is still plastic. The earpads are fully enclosed and soundproof.
Head Beam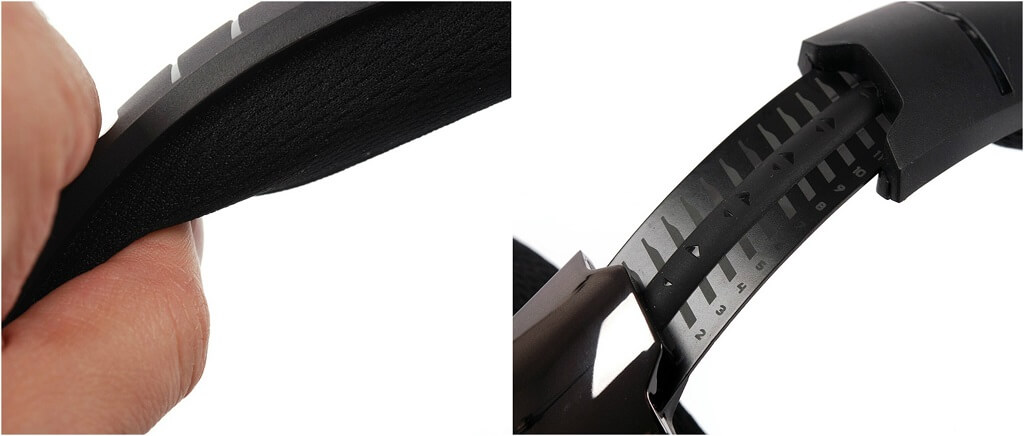 The top of the head beam is made of frosted plastic, which is comfortable to the touch; the inside is made of breathable mesh.
The telescopic adjustment part of the head beam is made of metal, 10 scales adjustment(about 4cm) basically meets the needs of all players.
Earpads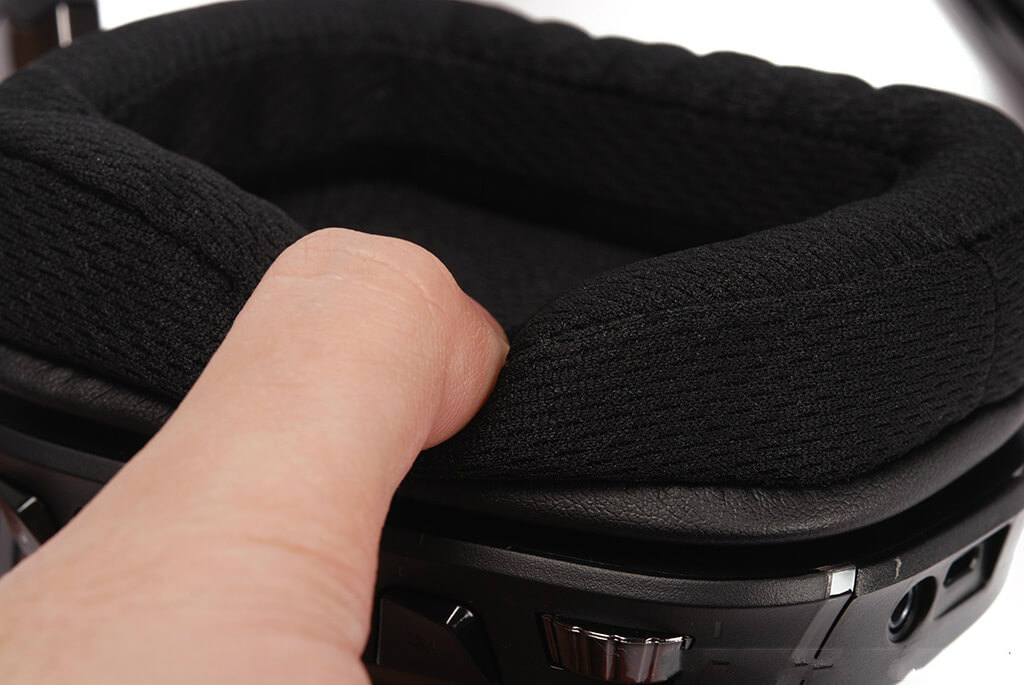 G633's earpads continue the rectangular shape of 50 * 60mm, 25mm thickness earpads' internal space is very spacious, there will be no ear-pressing feeling in actual wearing.
Earpads' material uses a breathable mesh membrane to wrap the sponge. The breathable mesh membrane is much better than the previous G430 and G930 in terms of breathability, avoiding poor breathability in summer.
Also, the ear cups can rotation of 100 degrees to accommodate users of different head sizes. In addition, earpads can be removed for replacement and cleaning.
Switches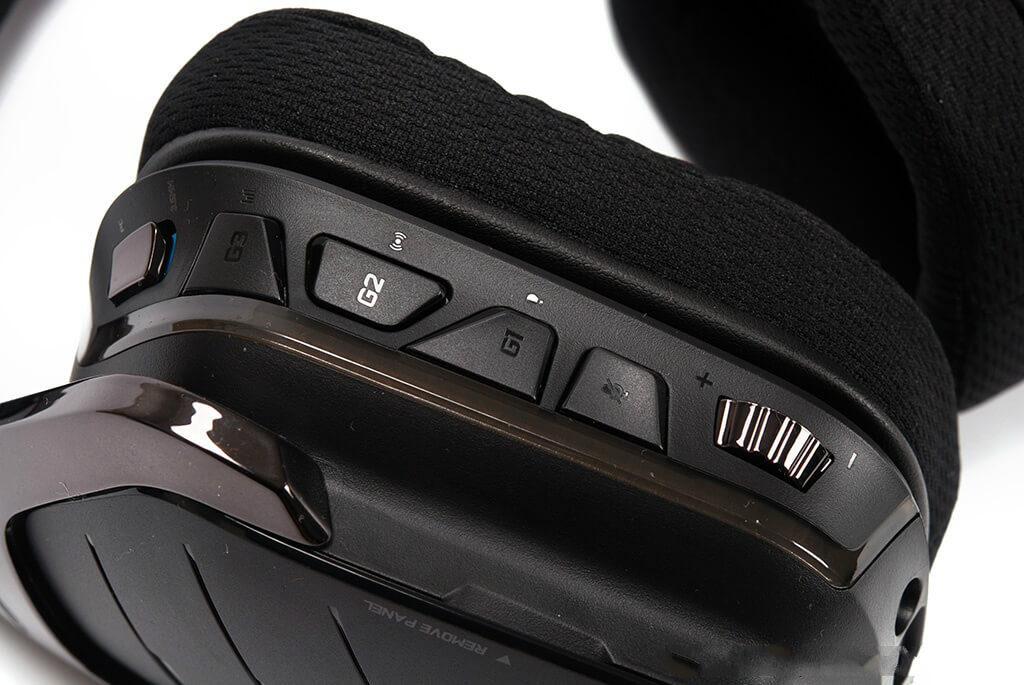 There are several function switches on left earcup: the top is a PC / 3.5mm mode switch. Below are 3 programmable buttons: G3 (Except equalizer cycle), G2 (Default Dolby Surround sound on/of), G1(Lighting cycle). You can also set custom keys to them.
Further down is microphone mute, which allows players to freely switch voices.
The bottom is a volume wheel, which feels very good and damped. But, its position is unreasonable, It's easy to accidentally touch this volume wheel when you take off the headset.
Custom Tags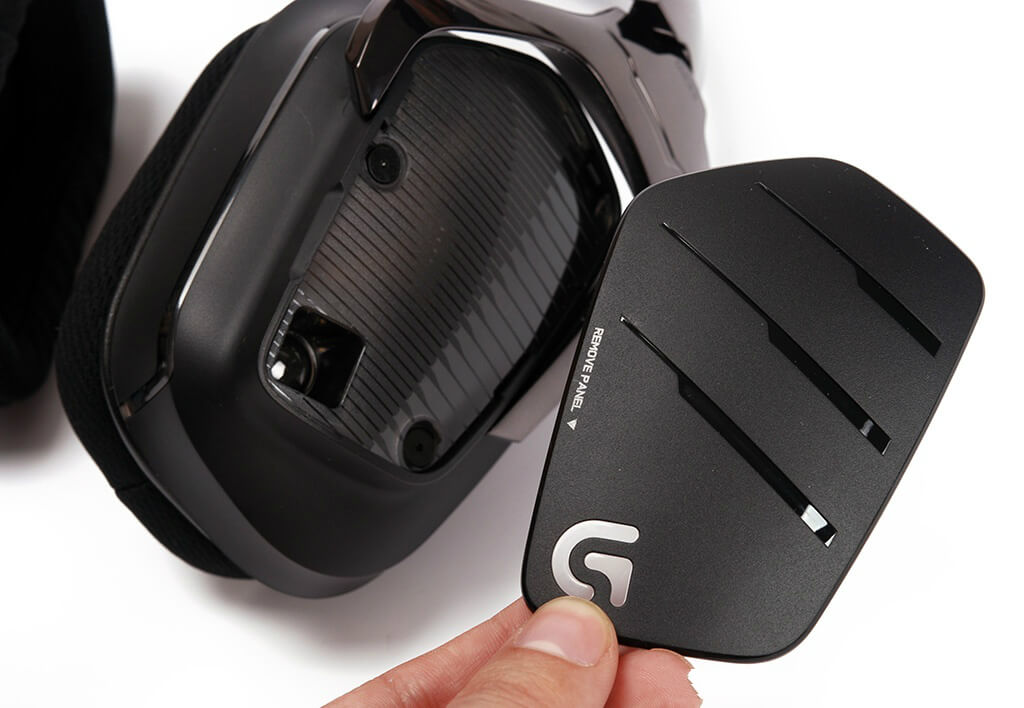 G633 headset has two custom ear cup tags (left/right), which gives G633 a very playable DIY ideal: it can be customized for ID, team logo, pattern, etc.
Lighting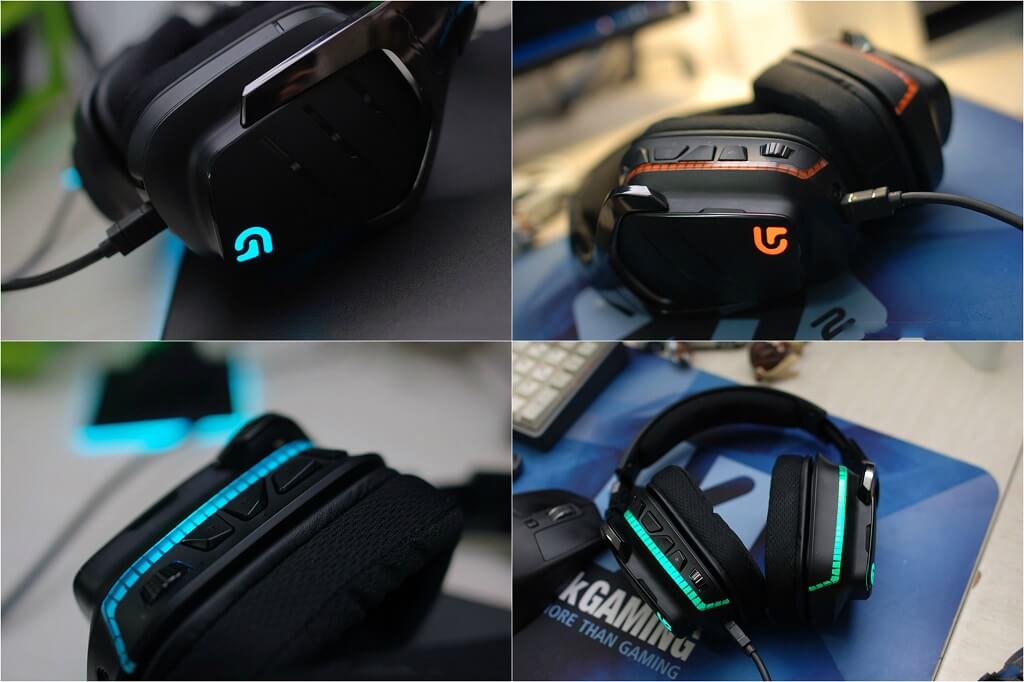 The RGB light has long bright, breathing, and gradual effects.
MIC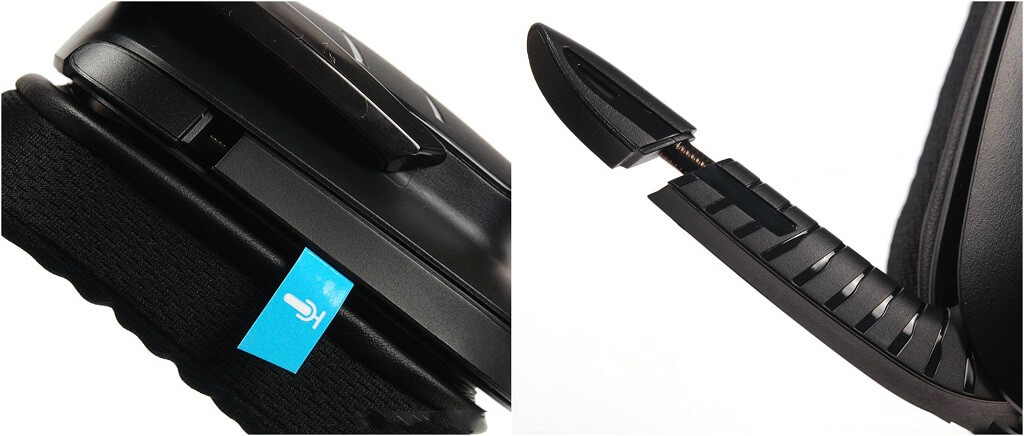 Microphone Specifications

Microphone Pickup pattern
Cardioid (Unidirectional)
Size
4 mm
Frequency response
100 Hz-20 KHz
The microphone is hidden in the left earcup, there is a blue label as a reminder. The front part of the microphone can be pulled out, and the bending angle can be adjusted arbitrarily, so as to achieve a better radio effect.
When the microphone is stowed, it will be automatically muted, and a small red LED at the front will light up to remind you of the current mute status.
Audio Drivers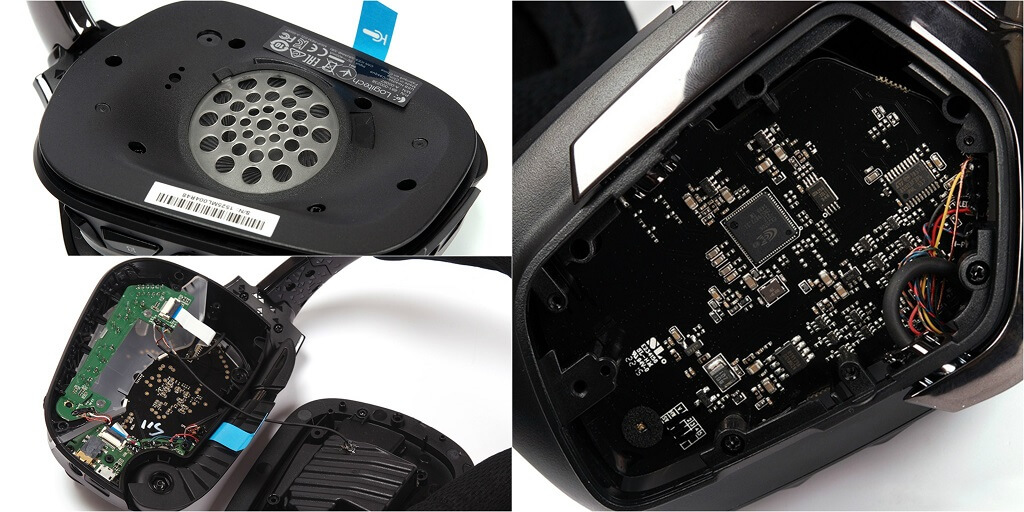 Advanced Pro-G audio drivers are made with hybrid mesh materials that provide high-quality performance and are custom designed for gaming. Pro-G drivers deliver both clean, accurate highs and deep, rich bass for a premium sound.
Software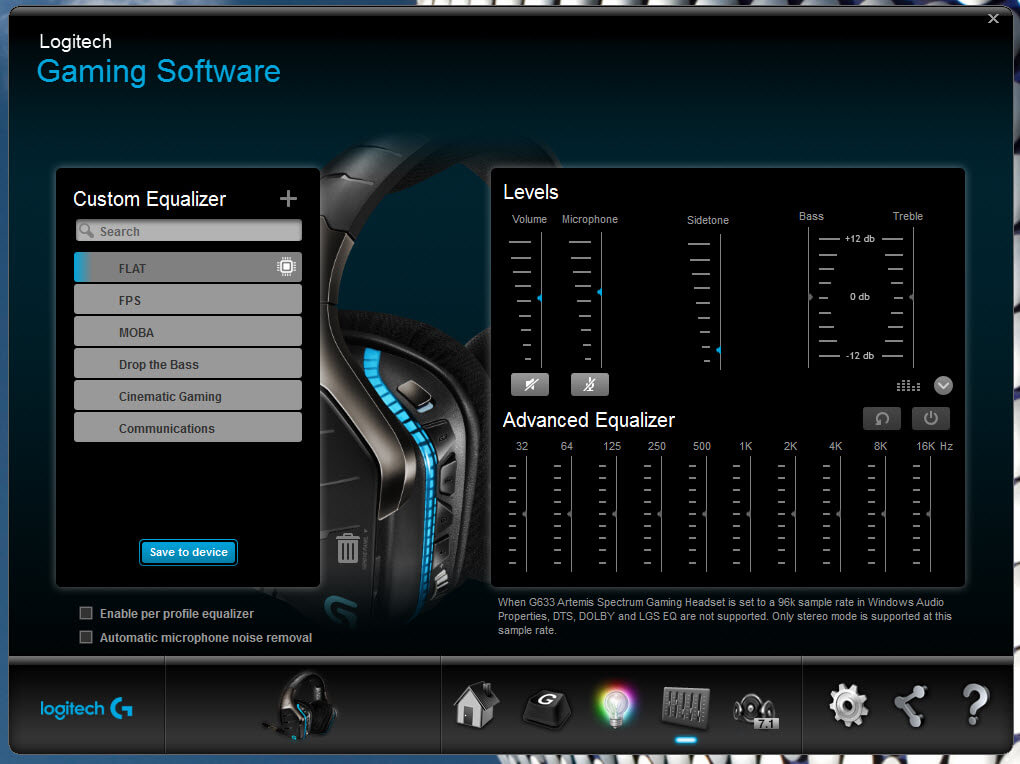 Logitech Gaming Software for G633 has four sections: customize 3 G keys, customize lighting, control equalizer and volume, and DTS / Dolby sound effect.
The preset functions of the 3 G-keys are the Except equalizer cycle, Default Dolby Surround sound on/of, Lighting cycle. Of course, the G-key settings can't stop there. All other Logitech gaming mouse and keyboard functions, such as key macros can be set here.
Experience
Audio Experience
G633 does not specifically emphasize low-frequency performance like many other gaming headsets, but focuses on the middle-frequency part, it has very good mid-audio performance, especially the human voice part.
The mid-range performance is clear and smooth, the human voice is clear and no noise, the low-frequency is powerful, and the high-frequency is not harsh.
Overall, although not as superb as professional HI-FI headphones. But it is a good choice to use G633 as music headphones.
Film Experience
After turning on the Dolby 7.1 mode of G633, the film's sound field performance of the grand scene is wide, the bass performance is surging and powerful, giving a strong sense of impact.
The sound effects of shooting battles, chasing cars and fighting scenes are all realistic. In particular, the shooting direction and distance of the bullet are immersive under the rendering of Dolby 7.1.
The treble performance is very sonorous, and there is no noise and distortion at high volume.
Gaming Experience
Wearing G633 to play LOL for about 2 hours, the mid-range and low-frequency performance is very good, there is an immersive feeling.
The earpads completely cover ears and shield the outside noise, so that you can concentrate more during the game without being disturbed by the outside.
Pros and Cons
Pros
Comfortable to Wear
Accurate Sound Localization
DTS/Dolby Surround Sound
RGB Lights
Highly Customizable
Cons
Plastic Texture
Easy Cracked Headband
Volume Adjustment Wheel is Easy to Touch by Mistake
In Summary
G633, as Logitech's first multi-platform RGB gaming headset, integrates 40mm Pro-G drivers, RGB, ARTEMIS SPECTRUM 7.1, Dolby surround sound, horizontal folding at both ends for easy carrying, stylish appearance, excellent workmanship. No compliment to say Logitech G633 is the best gaming headset under $150.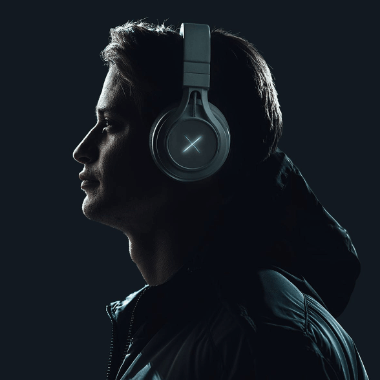 Hi, my name is Daniel, I'm a passionate gamer for over 5 years. Having used various gaming products myself, I will help other gamers benefit from the blog's recommendations of gaming headsets.