Since Razer DeathAdder gaming mouse released in 2006, its mould had been used for 14 years. The DeathAdder series has sold more than 10 million. It is still the core model of Razer gaming mice and has a pivotal position in the game peripherals.
So what about the Razer DeathAdder V2 released in early 2020?
Packaging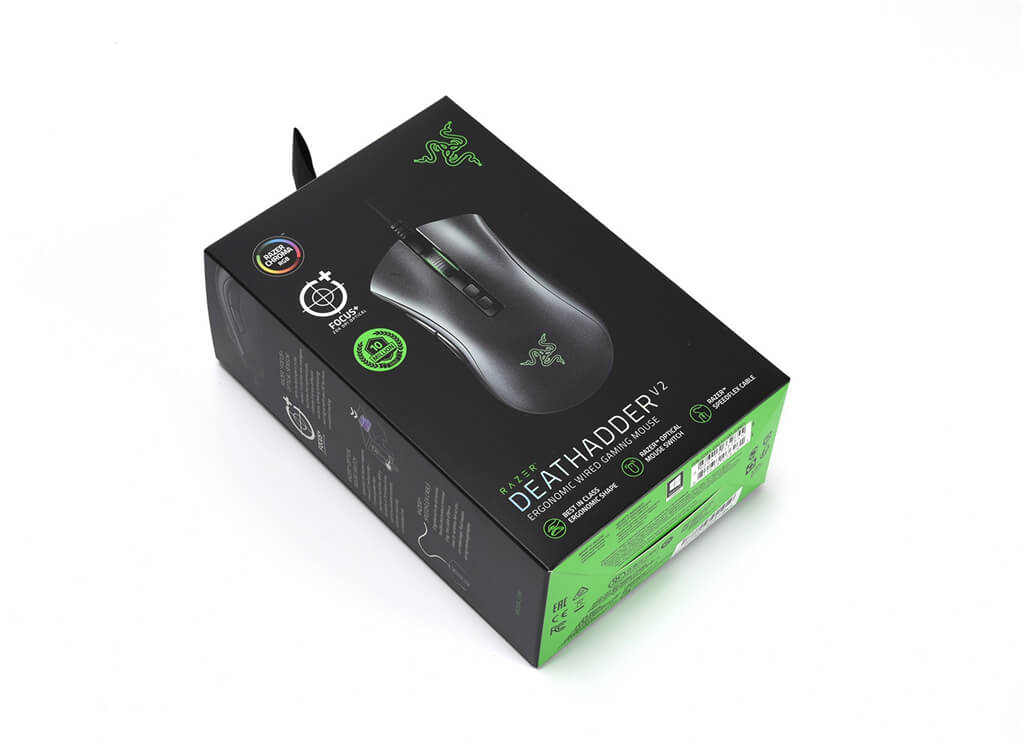 The packaging of Razer DeathAdder V2 also adopt the classic black + green packaging. The front is marked with main features: Razer Chroma RGB, Razer Focus+ optical sensor, ergonomic design, 10 million sold, Speedflex cable.
Razer DeathAdder v2 Gaming Mouse Specifications

Dimensions
5 x 2.43 x 1.68 inches (127 x 61.7 x 42.7mm)
Weight
2.9 ounces (82g)
Handedness
Right-handed
Buttons
8
LED Zones
2 zones
Lighting Type
Razer Chroma 16.8 million colors
Sensor
Razer Focus+ (PAW3399)
Sensitivity
100 - 20,000 CPI
Speed
Up to 450 inches per second, 50 G acceleration
Polling rate
1,000Hz (1ms)
Max acceleration
50G
Max tracking speed
650 IPS
Accessories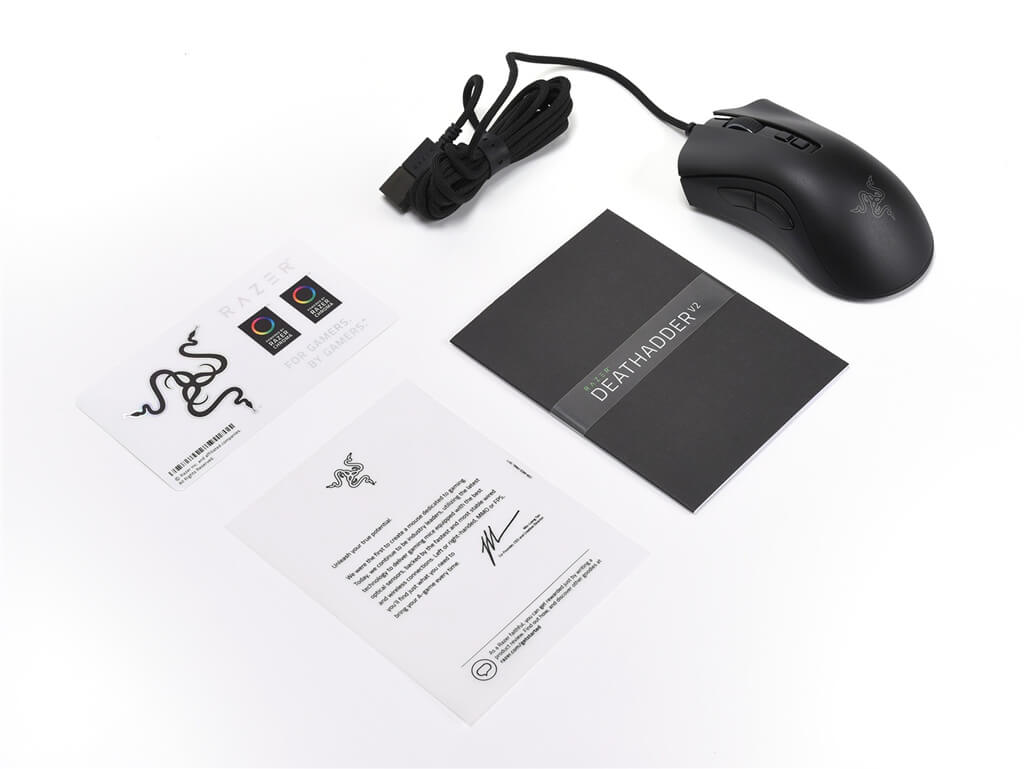 Razer DeathAdder V2 Mouse
Manual
Appearance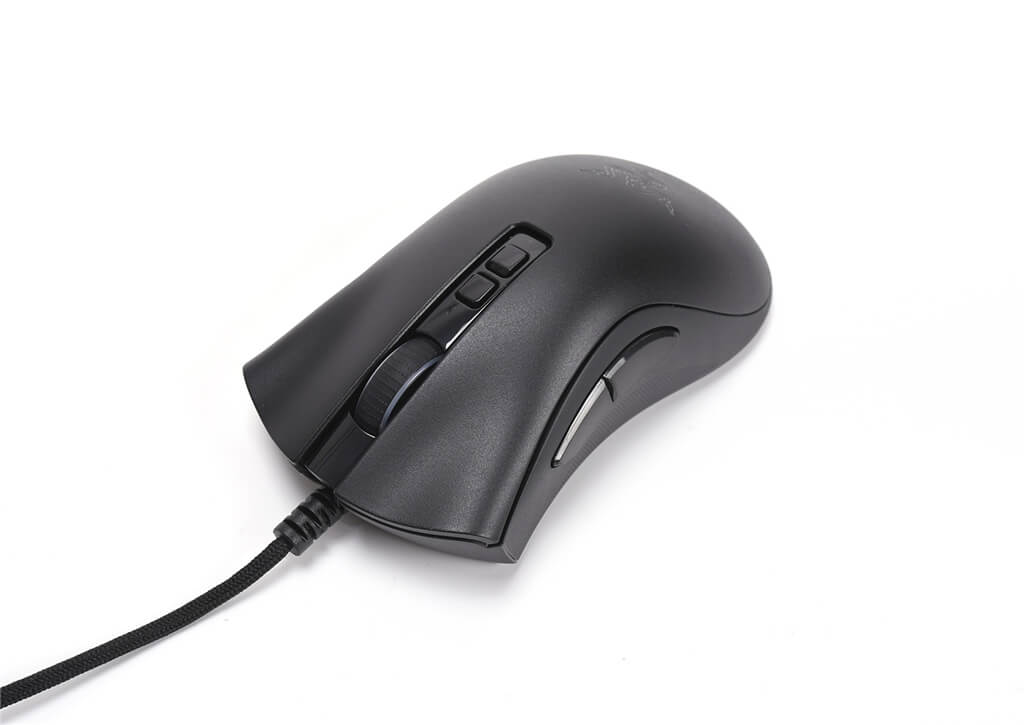 From the appearance, the Razer DeathAdder V2 mouse still continues the classic shape. The surface is ultra-thin black matte paint, excellent wear resistance.
Razer DeathAdder V2's size (127 × 61.7 × 42.7mm) is smaller than the size of DeathAdder Elite (127 × 70 × 44mm), but this is still a large size gaming mouse.
The weight is only 82g (2.9 oz), which is 23g lighter than Razer DeathAdder Elite.
Side Skirt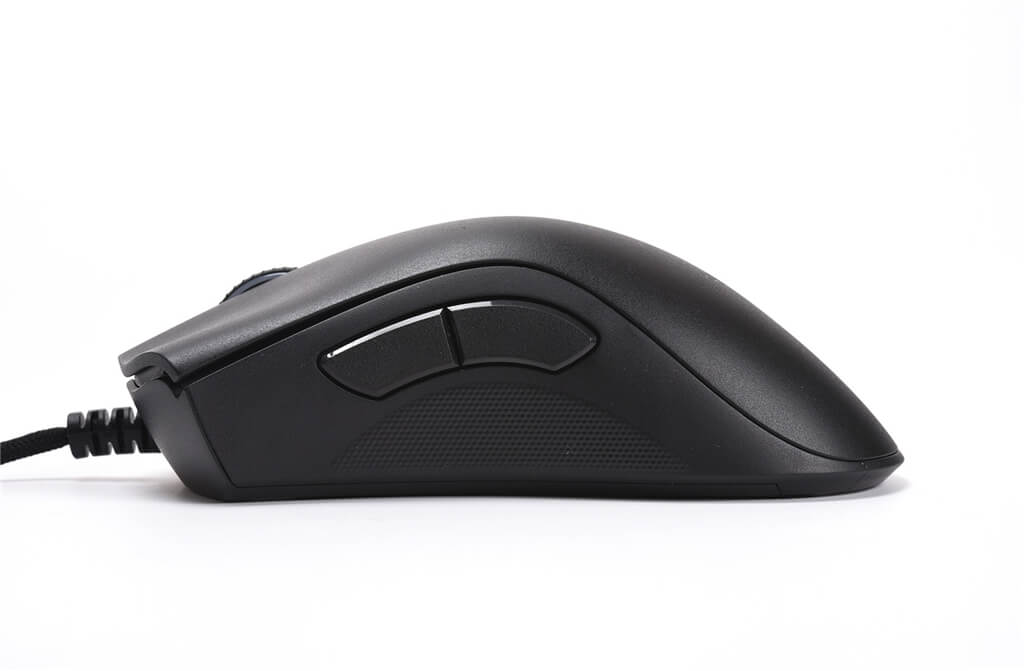 Durable non-slip textured rubber side skirt, very comfortable to grip.
Click Buttons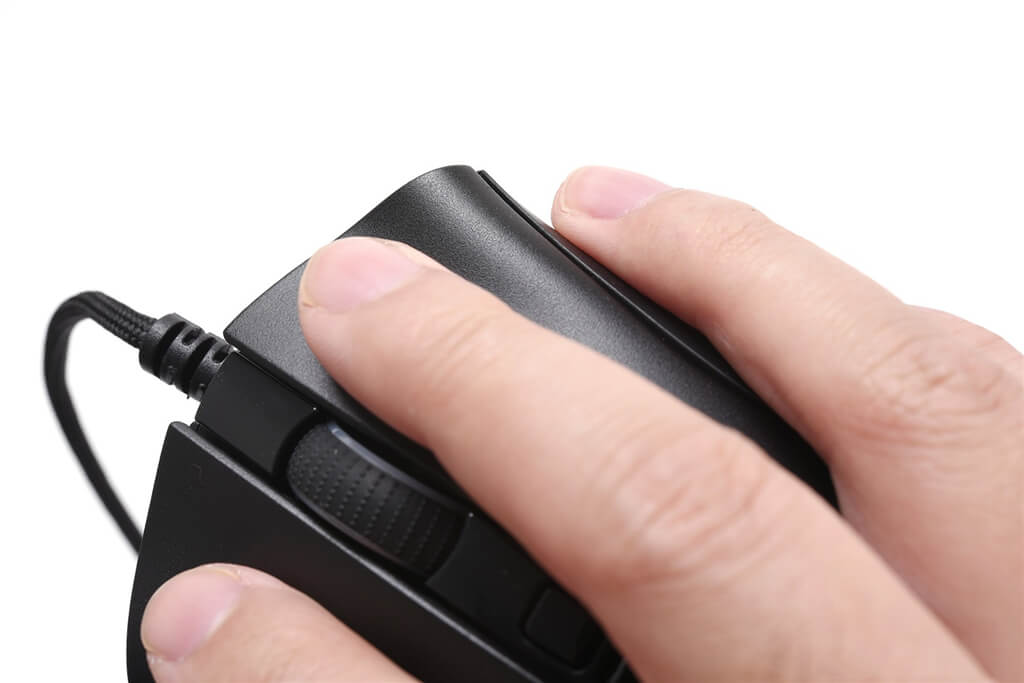 Razer DeathAdder V2 click buttons equipped with Razer optical micro switch,the click sound is crisp and feel comfortable.
Scroll Wheel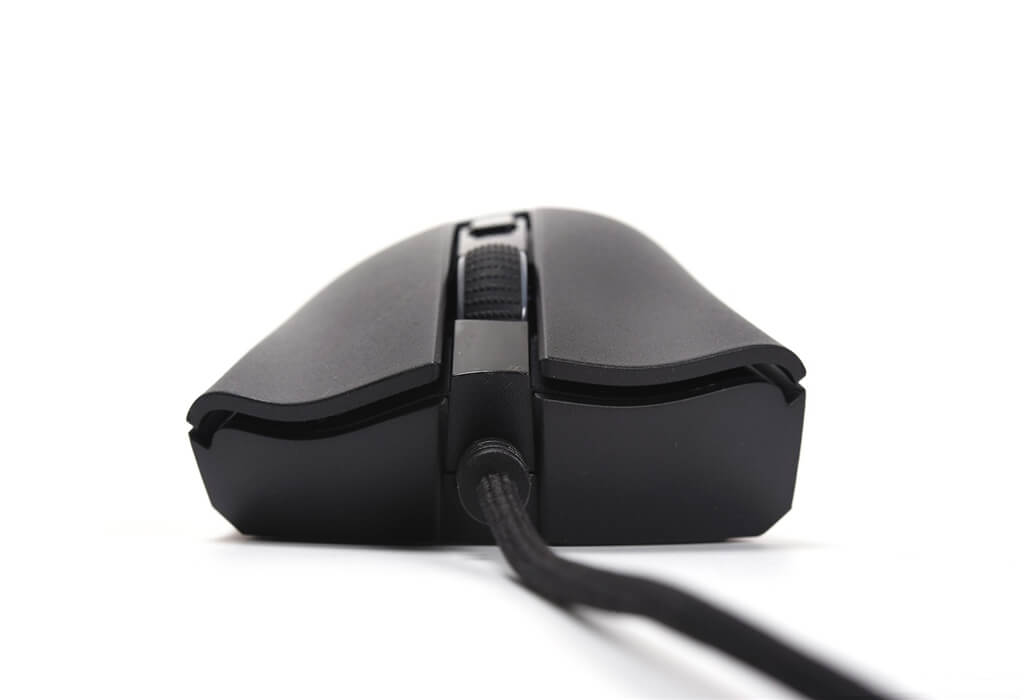 The scrool wheel touch and scratch resistance feeling are excellent. The scale of the scrool wheel is clear, the damping is moderate, but the rapid scrolling has some noise.
Bottom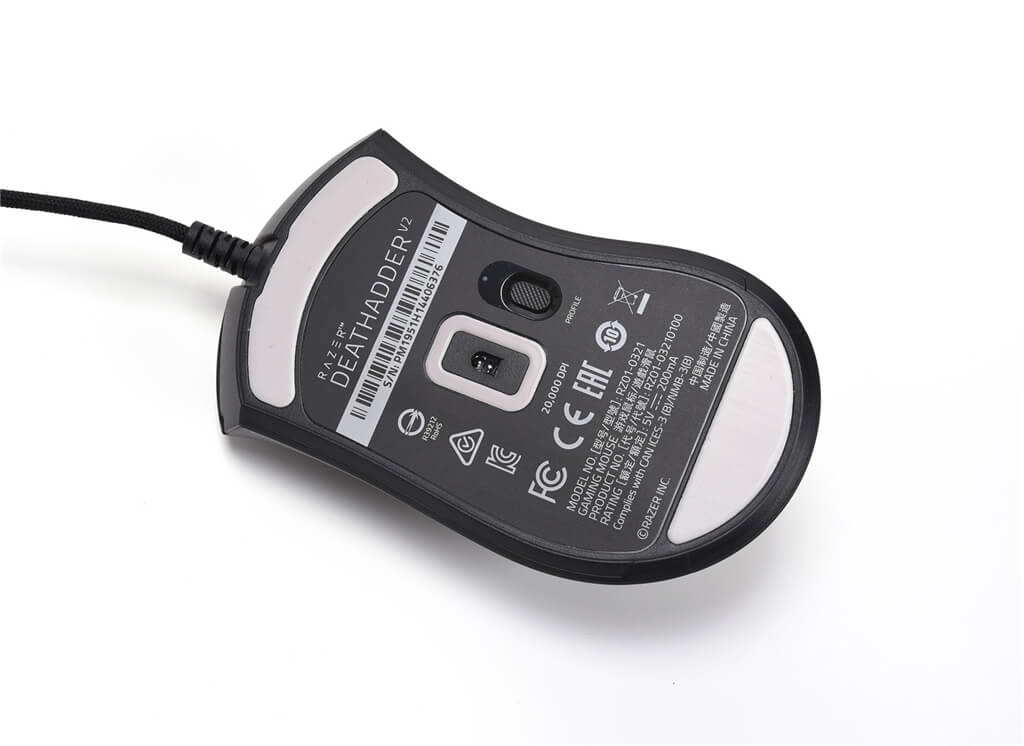 The bottom of Razer DeathAdder V2 gaming mouse have super smooth PTFE feet stickers and profile switch button.
Lighting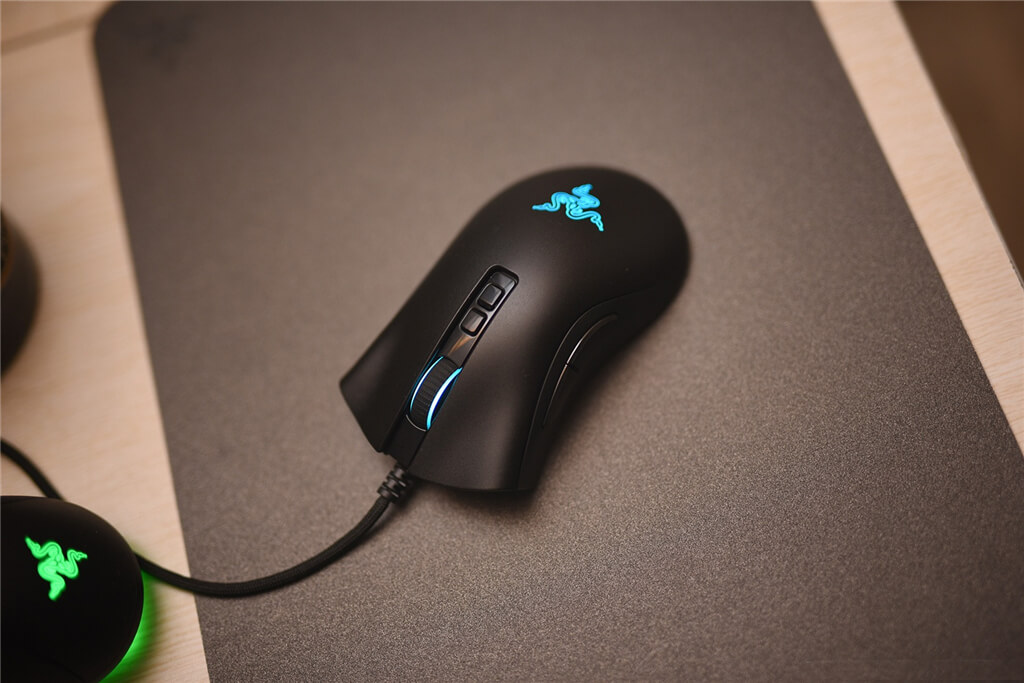 Razer DeathAdder V2 has 2 Chroma™ 16.8 million RGB lighting zone: scroll wheel and logo.
Disassemble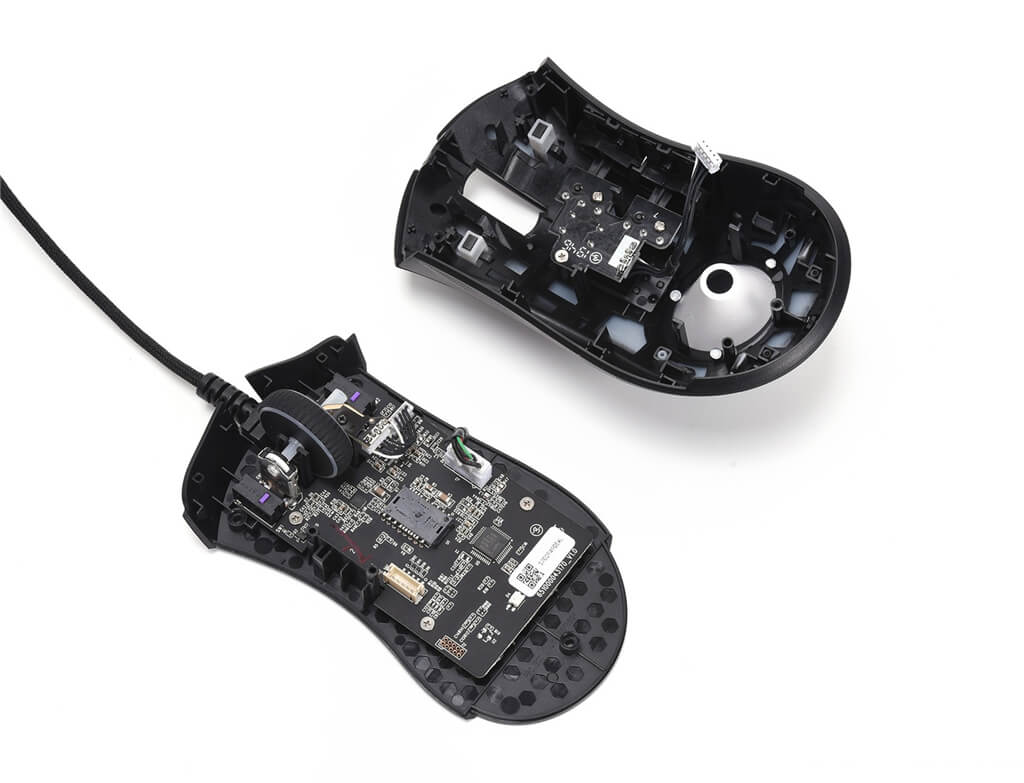 Razer DeathAdder V2 mouse is easy to disassemble, just remove the 3 screws on the bottom.
PCB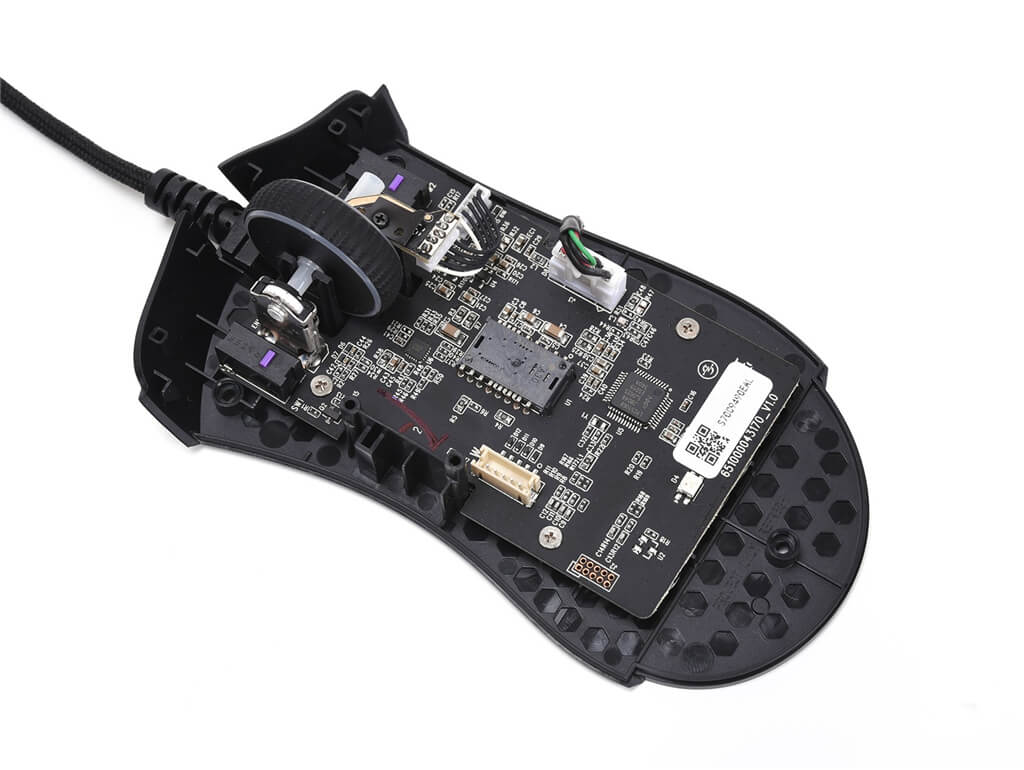 The electronic components of the PCB board are neatly arranged. The center is the top level Pixart PAW3399 sensor with 20K DPI.
Microcontroller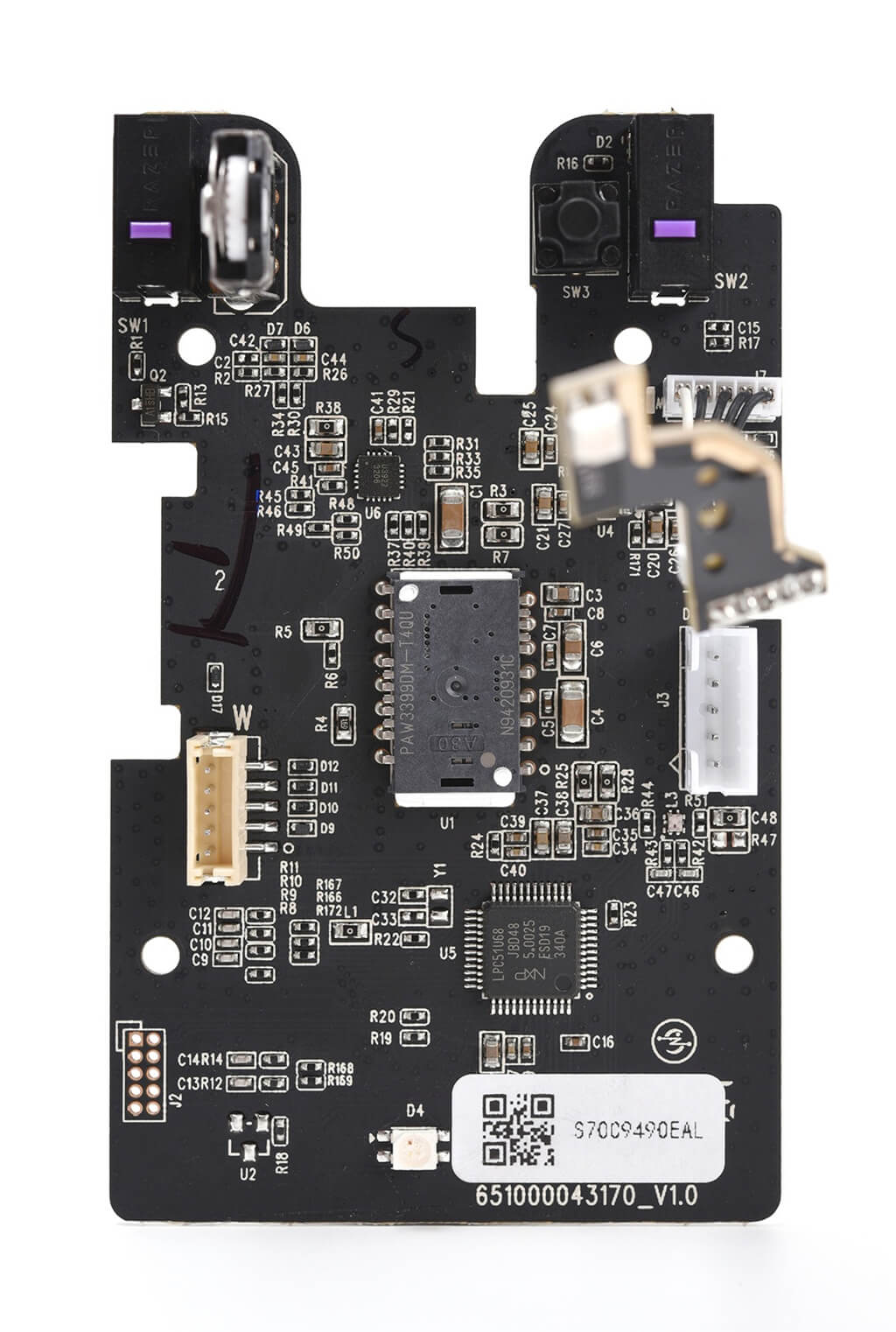 NXP LPC51U68 JBD48 is a ARM Cortex-M0+ based microcontroller, running at a frequency of 150 MHz, 256KB flash,96KB SRAM.
Micro Switch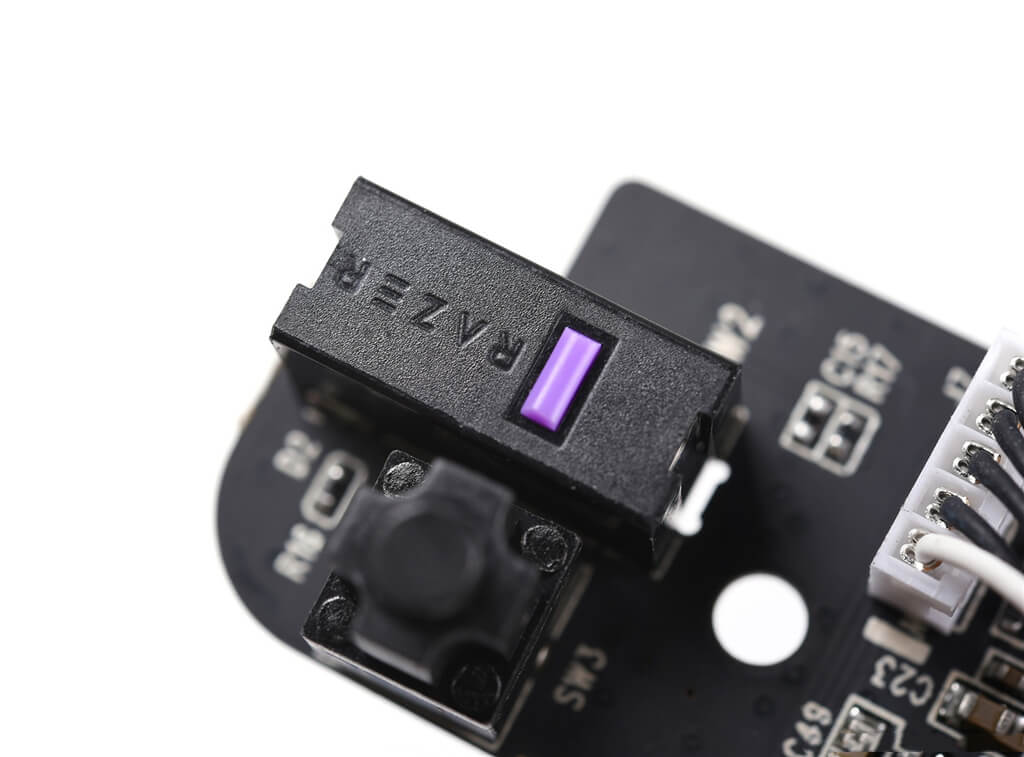 DeathAdder V2's micro switch is Razer customized switch, durability for up to 70 million clicks,every click with no debounce delay.
Encorder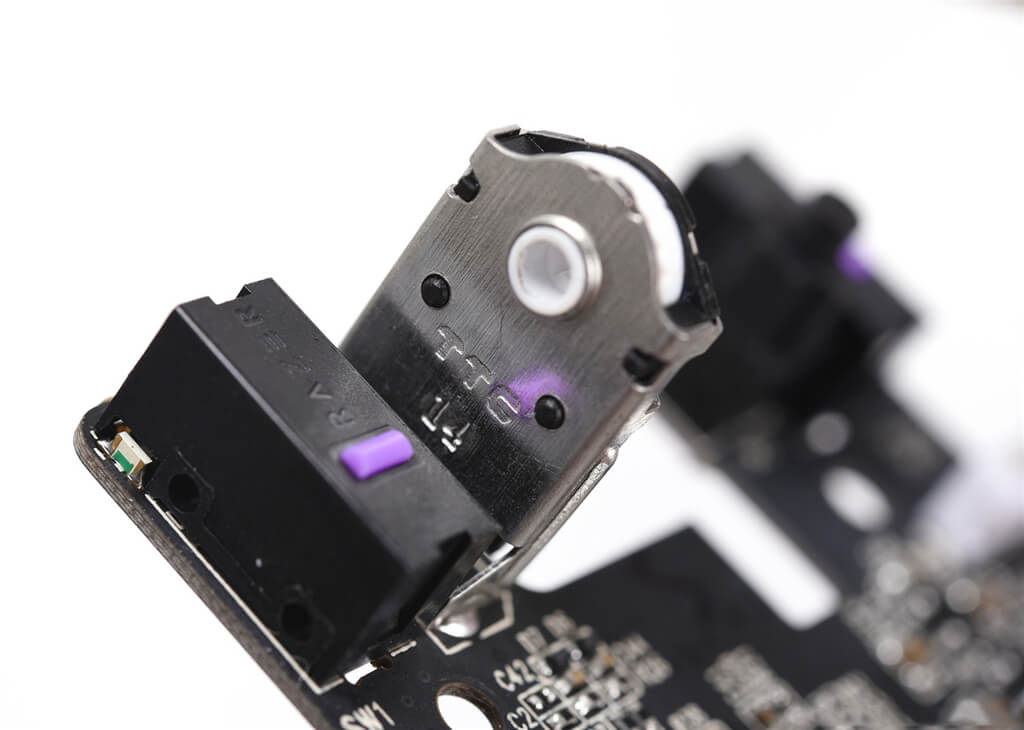 TTC 14mm mouse wheel roller encoder
Razer DeathAdder V2 Pros & Cons
Great ergonomic design
Lightweight
Speedflex cable
On-board memory
20,000 DPI sensor
Only two RGB lighting zone
Only right-handed
Not suitable for small hands
DPI buttons' position is a little behind
In Summary
In addition to having a classic appearance, the Razer DeathAdder V2 gaming mouse also has a flagship gaming mouse configuration but at a mid-range price.
---