Compared to Rival 300, the mold of Steelseries Rival 300S gaming mouse has not been changed, only the following 3 major improvements:
Change the Steelseries micro switch to Omron D2FC-F-7N (20M).
Change the sensor from Pixart PMW3310 to TrueMove 1.
Change the side skirt from rubber to plastic.
Packaging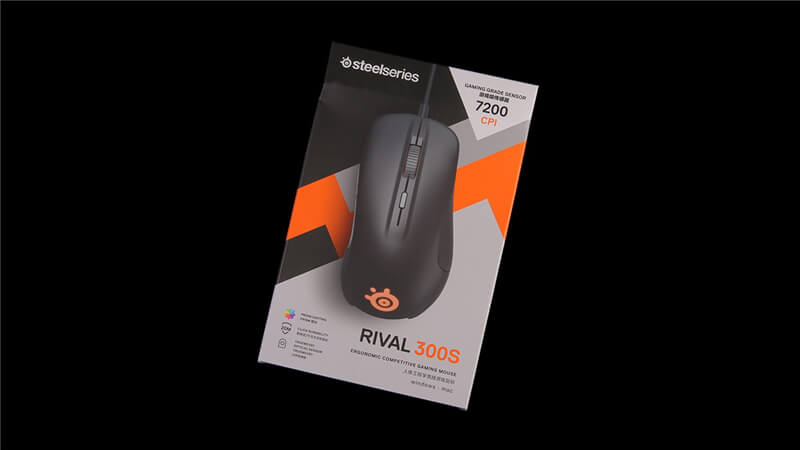 On the back of the package box listed Rival 300S main features:
TrueMove 1 optical sensor: 7200CPI, 240IPS, 30G.
Omron (20M) switch
2 RGB lighting area
onboard memory
Steelseries Rival 300s Mouse Specifications

Type
Wired
Dimensions
133mm×70mm×45mm
Weight
98g
Mouse Grip Style
Palm or Claw
Hand Orientation
Ergonomic Right Hand
Buttons
6
Color Options
Full RGB (16.8 Million)
Sensor
TrueMove1 Optical
CPI
200 to 7200
IPS
240
Acceleration
30 g
Polling Rate
1 ms
Tracking Accuracy
1:1
Unboxing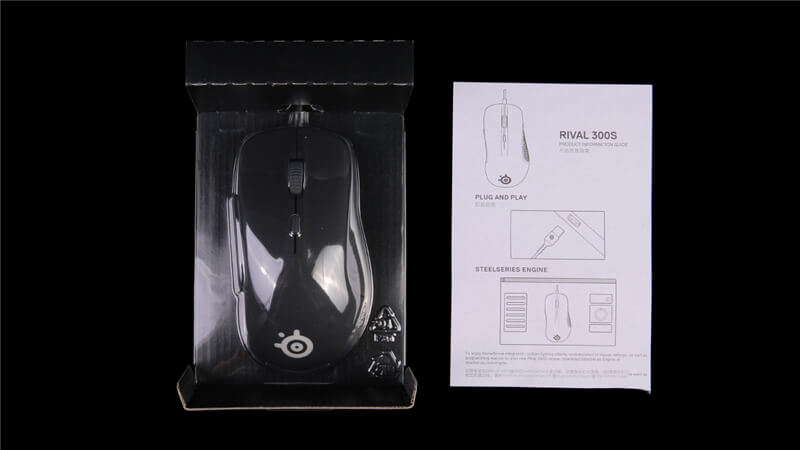 The inside of the package is relatively simple, the mouse is fixed by plastic foil and corrugated paper.
Details
Appearance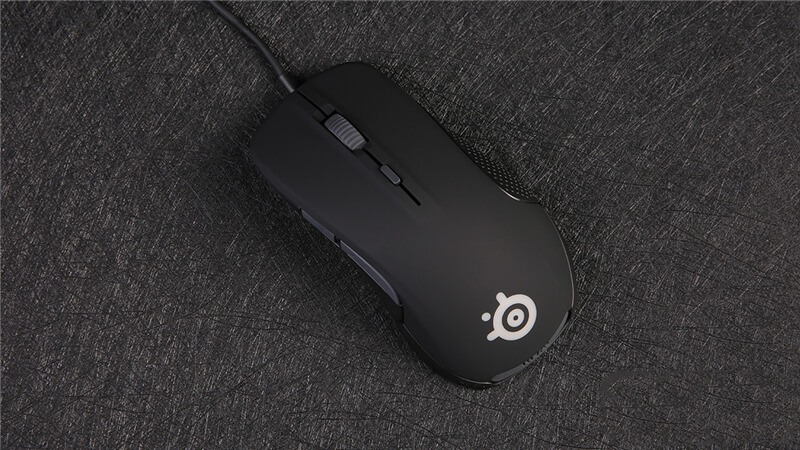 Compared with Rival 300, Steelseries Rival 300S has no big changes in appearance: ergonomic 6-button right-handed universal shape, dimension: 133mm × 70mm × 45mm. The weight of Rival 300S is reduced to 98g, which is 22g lighter than Rival 300.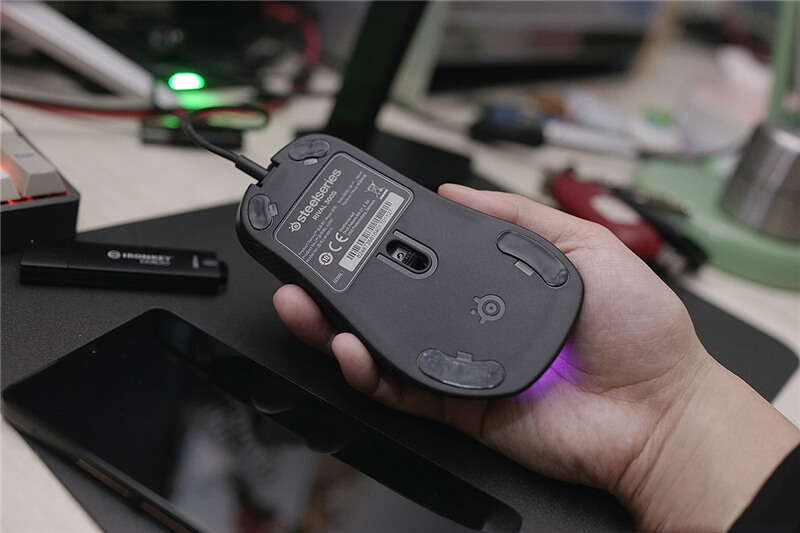 PS Rival 300S is a large size mouse and not friendly to middle-handed users. If your hand size is within 18cm, then it is recommended not to consider Rival 300S, Steelseries 310 series gaming mice is more suitable.
Click Buttons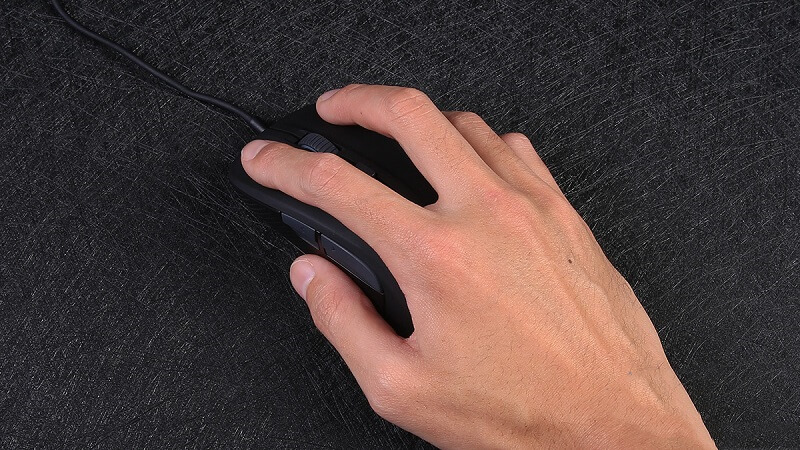 The click buttons of Rival 300S are more stable than Rival 300's, without empty keystroke and shaking.
Scroll Wheel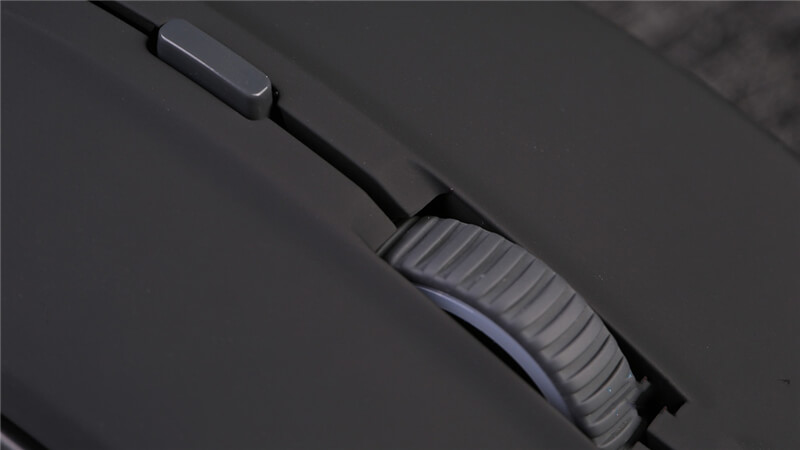 The rubber scroll wheel's side is transparent, its scale and the elasticity are moderate, no abnormal noise.
The DPI button is behind the scroll wheel and supports two levels adjustment.
Side Skirt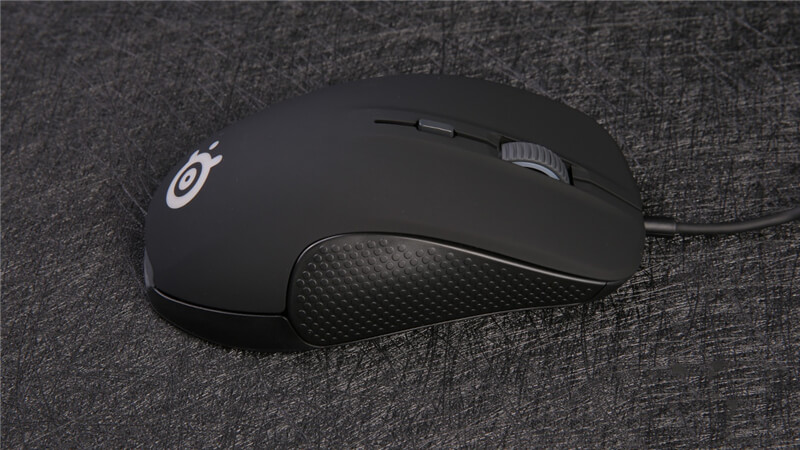 Although the Rival 300's rubber side skirt is comfortable, users complain most about its corrosion resistance. Rival 300S directly changed it to plastic material.
Side Buttons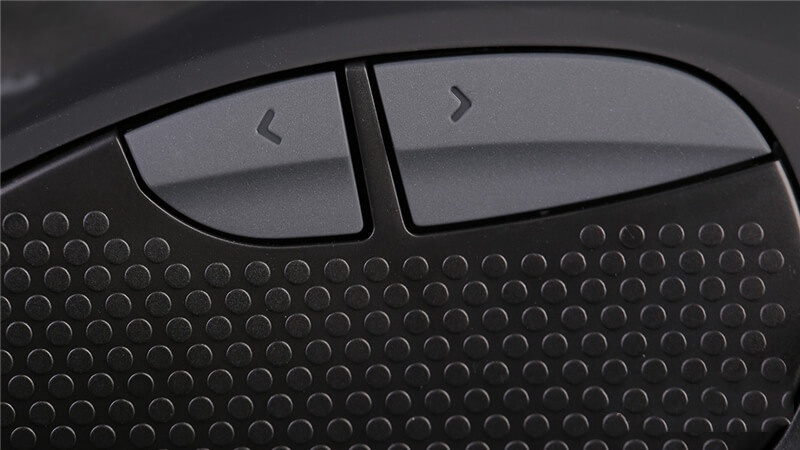 The side buttons design is very reasonable, and you will not worry about accidental touch.
Rear Tail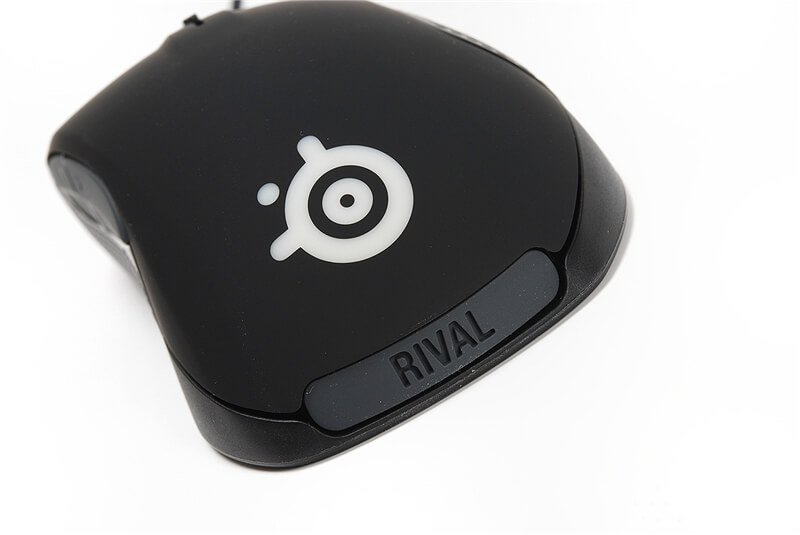 The nameplate can be replaced at the rear tail, and it can be DIY by 3D printing technology
Bottom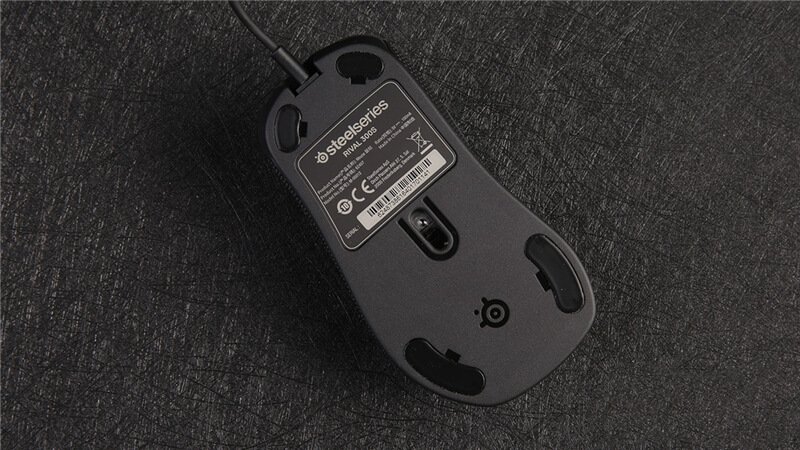 Four feet stickers on the bottom, 2 small and 2 large.
Cable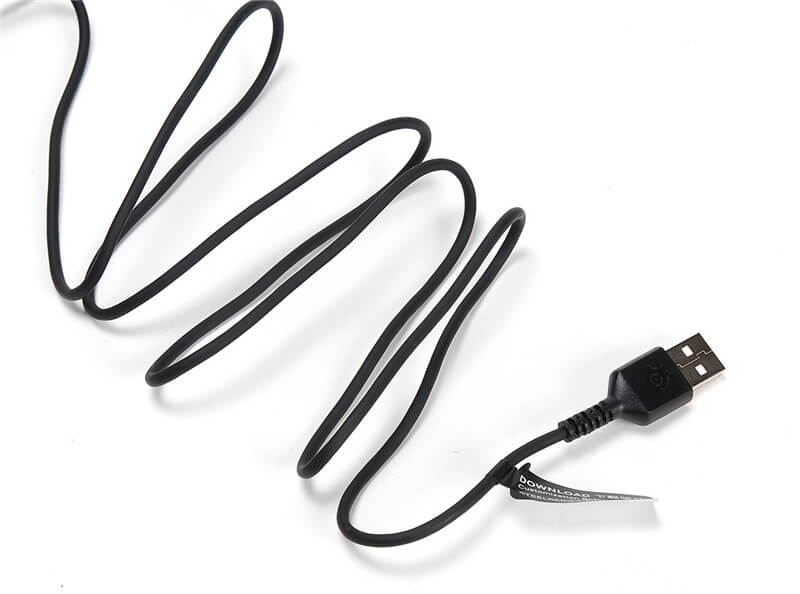 The cable of Rival 300S is rubber material and thin.
Lighting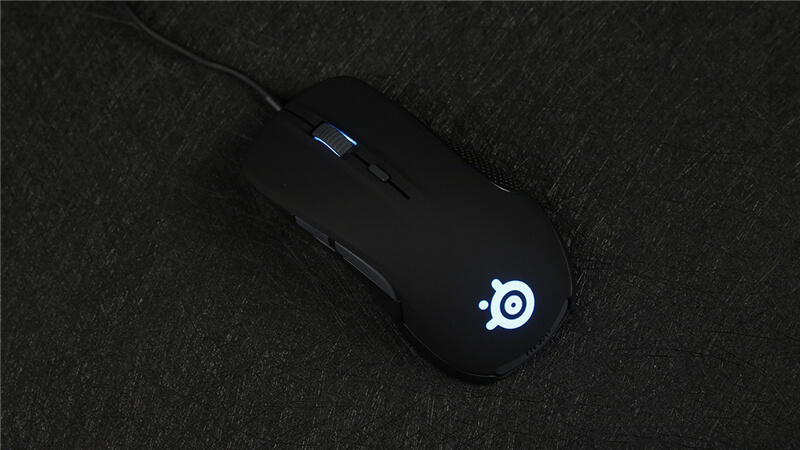 Rival 300S adopts 16.8 million RGB, with two-zone multi-color Prism RGB on the scroll wheel and logo.
It supports Steelseries's exclusive PRISM LIGHTING lighting effect. You can set the lighting effects through SteelSeries Engine 3.
Disassemble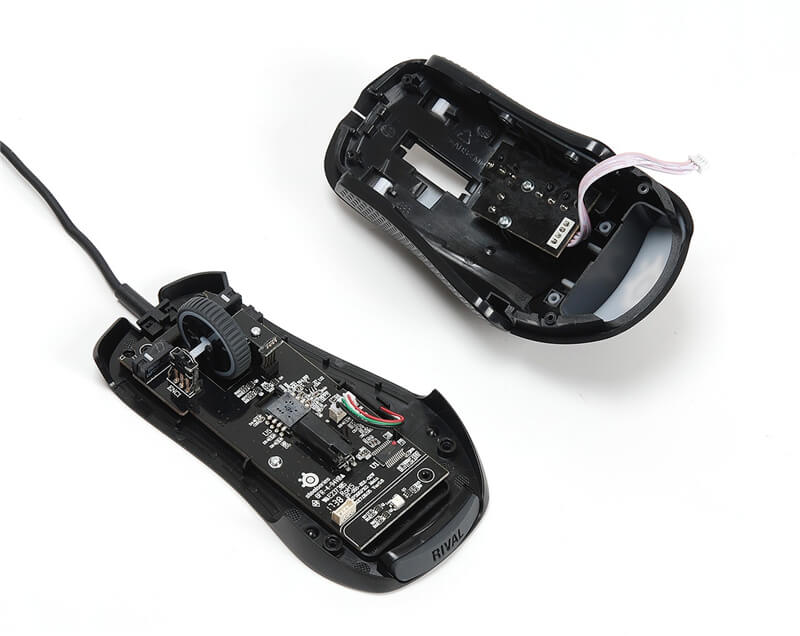 It is easy to disassemble Rival 300S gaming mouse, unscrew to open the case.
PCB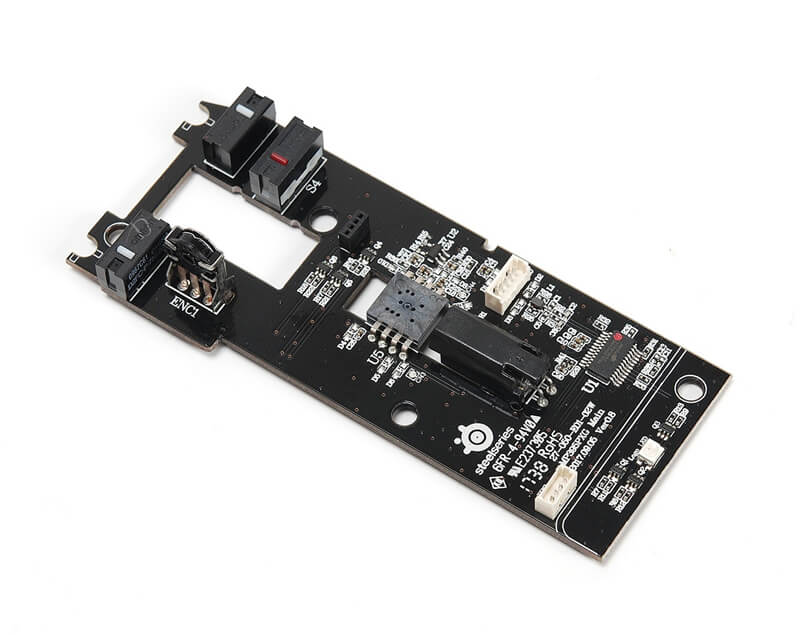 Compared with Rival 300, Rival 300S have a different PCB and use different firmware.
Sensor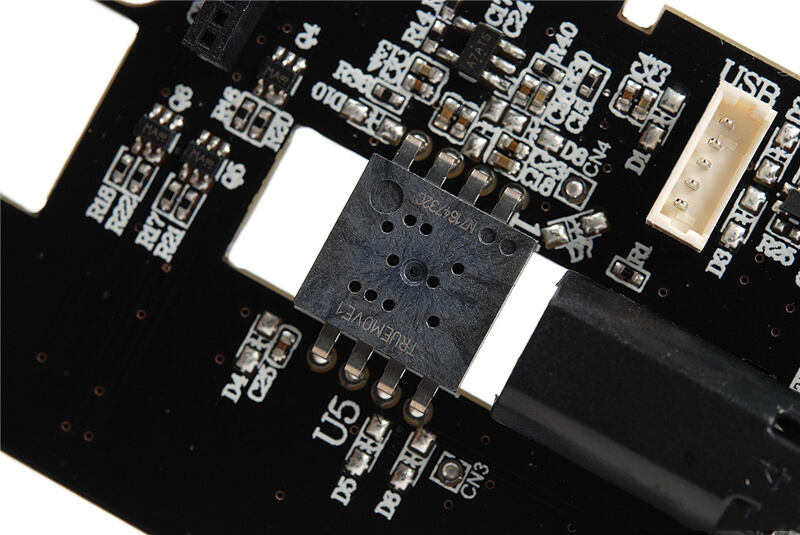 Rival 300S mouse armed with TrueMove 1 sensor, up to 7200DPI, 240IPS tracking, and supports 1:1 tracking.
But, Rival 300S loses its advantage in LOD. TrueMove 1 sensor has a higher LOD, which is more than 3mm, especially when you use Rival 300 mouse on a hard mouse pad.
Micro Switch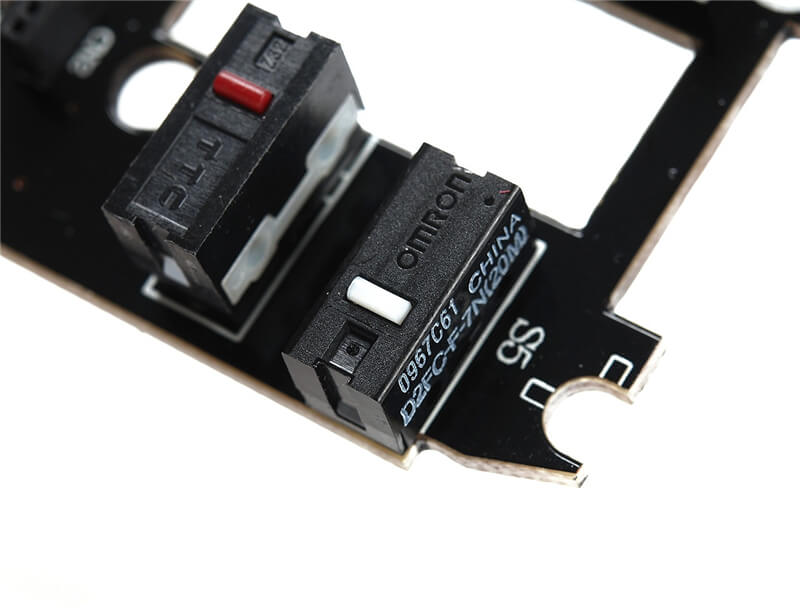 Omron D2FC-F-7N(20M) white dot switch with 20 million click times.
Encoder
ALPS encoder, lighter damping feeling, the sense of scale is still very clear.
Microcontroller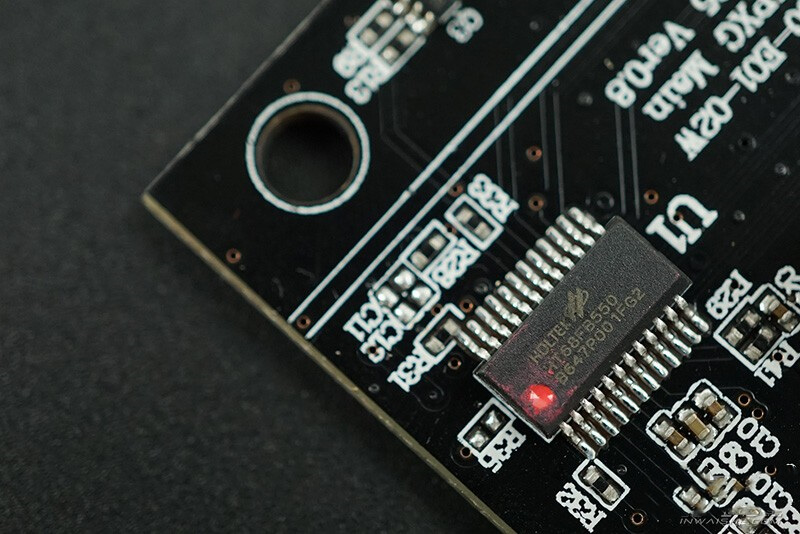 HT68FB550 is a flash memory I/O with USB type 8-bit high-performance RISC architecture microcontrollers.
Gaming Experience
If you want to test the gaming performance of this mouse, it is undoubtedly the FPS game.
The lightweight designed Rival 300S has great advantages for FPS gamers, especially in sling guns, fast-moving perspectives, and front sights.
Rival 300S' Omron micro switch makes the mouse click feel crisper, so it will be more comfortable when shooting.
1 TO 1 tracking optical sensor helps players to further get rid of the impact of gaming peripherals on the game.
Pros & Cons
Pros
Ergonomic right-handed shape
Accurate 1 TO 1 tracking sensor
Solved the side skirt corrosion problem of Rival 300
Cons
More expensive than competitions
Low quality side grips
Cheap mouse cable
High LOD
In Summary
Steelseries Rival 300S gaming mouse is entirely based on Rival 300 improvements. But its price is close to Rival 310, and its design, configuration and grasping experience are also worse than that of Rival 310.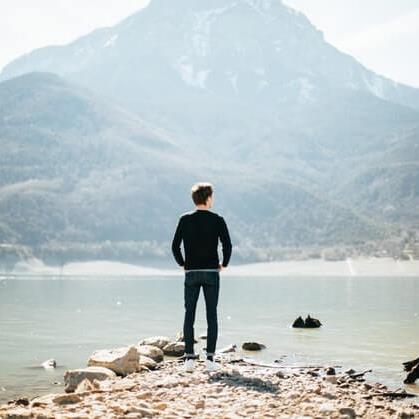 Hi, I'm Rebecca Hampton, I do in-depth reviews of the gaming mouse. I love to disassemble the gaming mouse and dig deeper into them.
Come with me on my journey to find the best gaming mouse!
Check out some of my content and subscribe if you enjoy them.
Thank you for all the support and I truly appreciate you stopping by.