In September 2016, Razer released the latest Razer Kraken 7.1 V2 gaming headset which has been Optimized and upgraded on the previous version. Today I will review this classic gaming headset.
Headphone Specifications

Frequency response
12 Hz – 28 kHz
Impedance
32 Ω @ 1 kHz
Sensitivity (@1 kHz)
123dB
Speaker Drivers
50 mm, with Neodymium magnets
Inner ear cup diameter
56 mm / 2.2 in
Connection type
USB Digital
Cable length
2 m / 6.6 ft
Approximate weight
346 g / 0.76 lbs
Packaging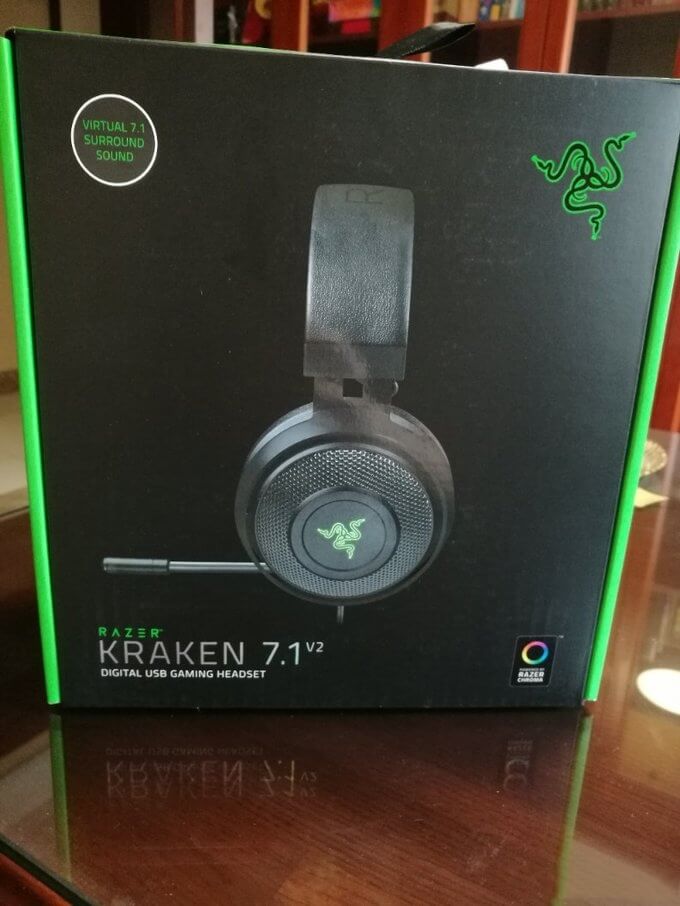 In general, compared with the previous generation's packaging, Razer Kraken 7.1 V2's packaging is more concise and generous, without meaningless patterns. It is worth collecting.
Unboxing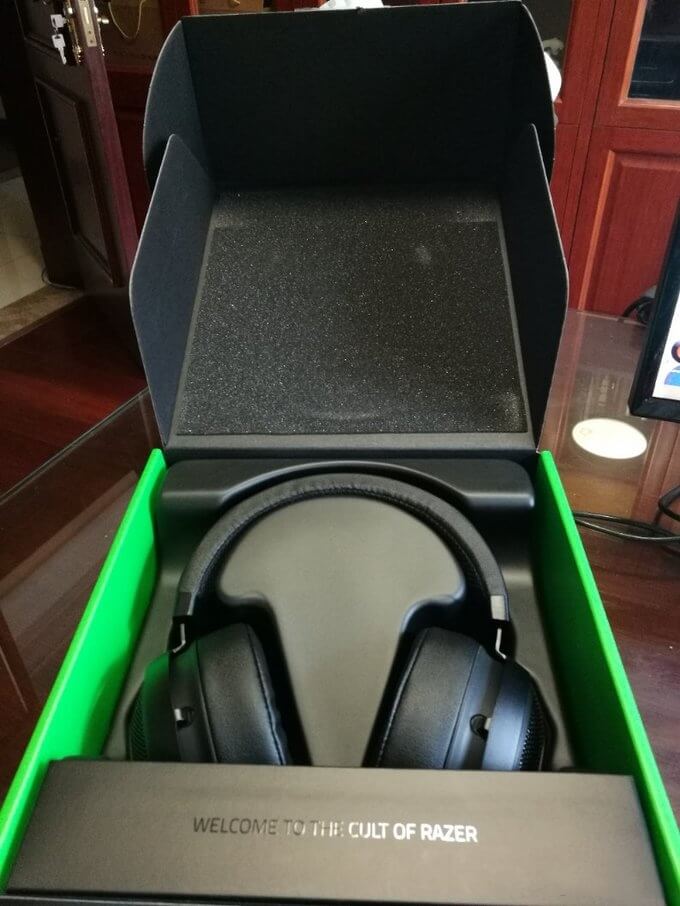 Because Kraken 7.1 V2 is a USB headset, only a headset and a manual in the inner box, and no adapter cable.
Details
Head Beam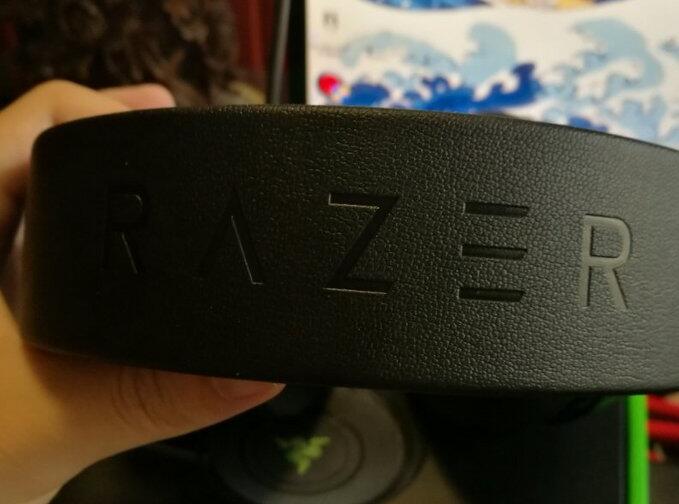 The material of the head beam is aluminum, which takes into account both hardness and weight. Of course, it is heavier than plastic. The exterior is this cortex-like material, and the inner layer is a sponge. Comfortable after wearing.
Cable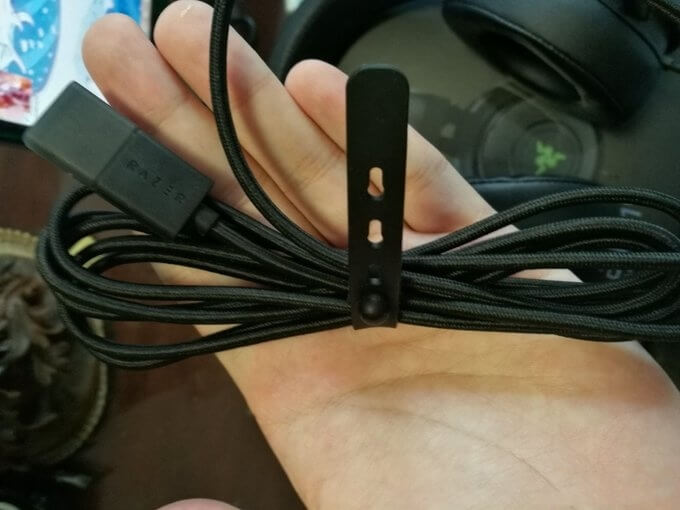 The cable is relatively soft, and this braided rope design also greatly extends the life (think of the Apple charging cable).
Microphone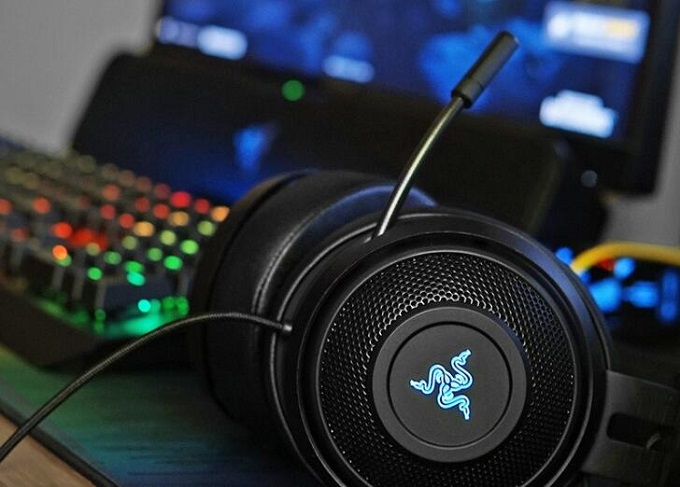 The above photo shows the maximum telescoping length of the MIC. The side button is the MIC switch, which is convenient for communicating with teammates. The effect is better when the noise-canceling function is turned on.
Microphone Specifications

Frequency response
100 Hz – 10 kHz
Signal-to-noise ratio
> 55 dB
Sensitivity (@1 kHz)
-38 ± 3 dB
Pick-up pattern
Active noise-cancelling*, unidirectional MEMS
Available on PC Only
Ear Cushions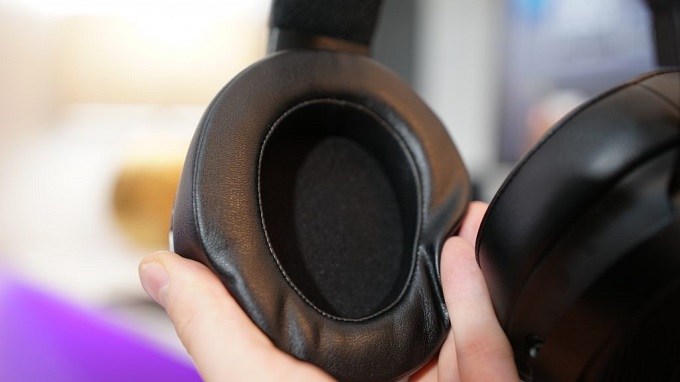 The ear cushions are larger, softer, and better sound-isolating than before. They are easily interchangeable with a choice between circular or oval-shaped designs allowing for a personalized fit.
Speakers
The headset is equipped with 2 50mm magnet speakers, which provide a wider frequency range and upgrade the listening experience.
Lighting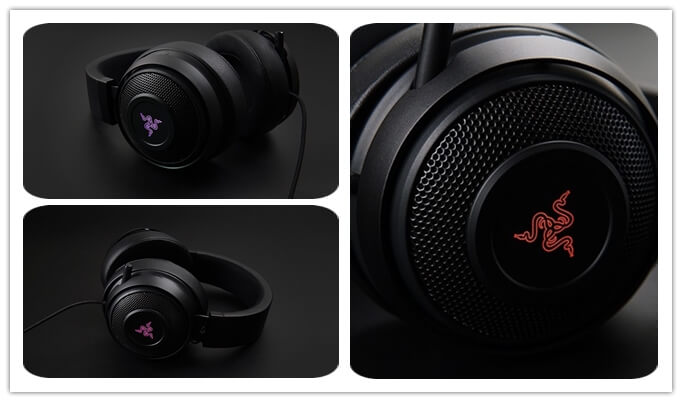 Kraken 7.1 V2 gaming headset is preset with the CHROMA Symphony Backlight effect, supports spectral cycle mode, breathing light mode, and static mode, and also can synchronize lights with other CHROMA devices or achieve game-linked lighting effects.
Software
The driver of Kraken 7.1 V2 is quite satisfying to me. It includes all necessary functions, such as microphone noise canceling, reverb equalizer, and so on.
In addition, since it is a 7.1-channel version, Razer also has a built-in stereo calibration, which is also the strength of this headset.
Experience
Wearing Experience
It is very comfortable to wear, very breathable and not stuffy. Since it's winter now, I can't know if it will be stuffy in summer.
The head beam is a bit heavy, but there is no obvious feeling of pressure to head and ears when worn for a long time.
Gaming Experience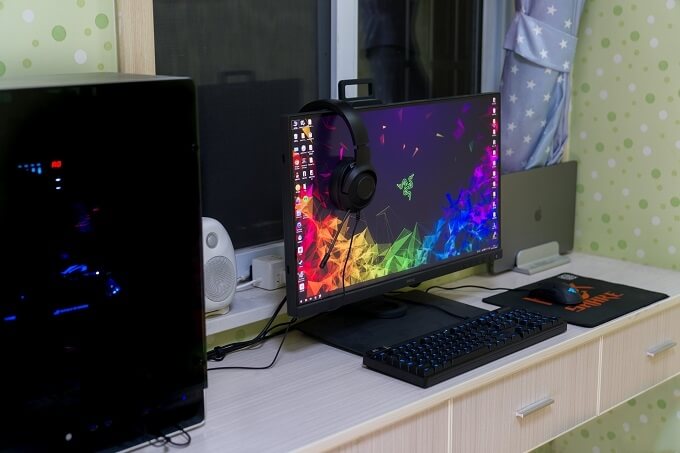 If you like war games, this headset is perfect for you. In Battlefield 1, the performance of this headset is very eye-catching. The sound of explosions, guns, screams, footsteps of the enemy, etc. are all clearly heard accurately, and the presence is greatly increased.
Pros and Cons
Pros
16.8 Million Led Lights
7.1 Surround Sound
Comfortable to Wear
Cons
No Remote Control
Slightly Expensive
Sound Will Leak when It's Too Loud
In Summary
Razer Kraken 7.1 V2 gaming headset uses USB plug connection, with virtual 7.1 virtual surround sound technology, and can be customized through Synapse 3. Comfortable wearing experience, good positioning effect and full platform compatibility make it a very versatile product, well worth buying.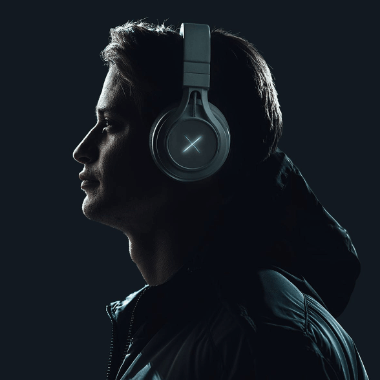 Hi, my name is Daniel, I'm a passionate gamer for over 5 years. Having used various gaming products myself, I will help other gamers benefit from the blog's recommendations of gaming headsets.