Game One is the first high-end gaming headset released by Sennheiser in 2014. It features an open design and focuses on bass. Today, I will review this headset in brief, hope it will surprise us!
Packaging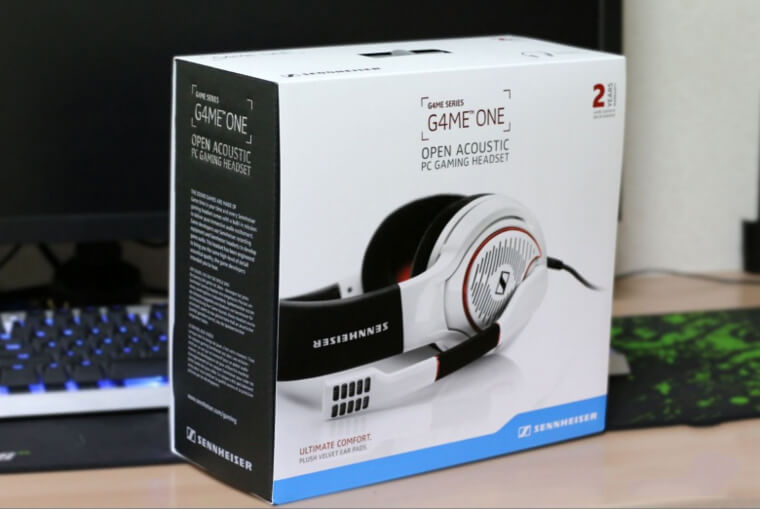 I like the box design of Sennheiser very much. In order to meet the white Sennheiser Game One characteristics, the box design is a simple white + blue color scheme.
Technical Data

Color
white / black

Wearing style
Headband
Headphones Impedance
50 Ω
Connector
2 x 3.5 mm (PC/Mac) & 1 x 3.5 mm (Console)
Microphone Frequency response
50 Hz - 16,000 Hz
Headphone Frequency response
15 Hz - 28,000 Hz
Sound pressure level (SPL)
116dB
Ear coupling
around-the-ear, open acoustic design
Cable length
3 m (PC/Mac) & 1.2 m (Console)
Weight
300 g
Pick-up pattern
Noise-Cancelling
Sensitivity
-38 dBV at 94 dBSPL
Amazon Rating
Check Price
Check Price
Unboxing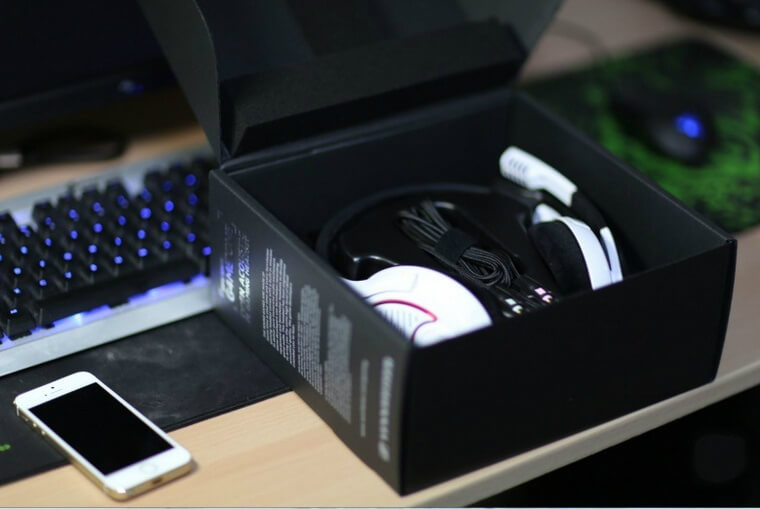 Open the package, you will see Game One headset at first glance. You will be attracted by its white and oversized oval-shaped ear cups. XXL-sized ear pads are made of comfortable, soft velvet and memory foam. Ergonomic design can give you a good wearing experience. In my opinion, it's the most comfortable gaming headset.
Details
Microphone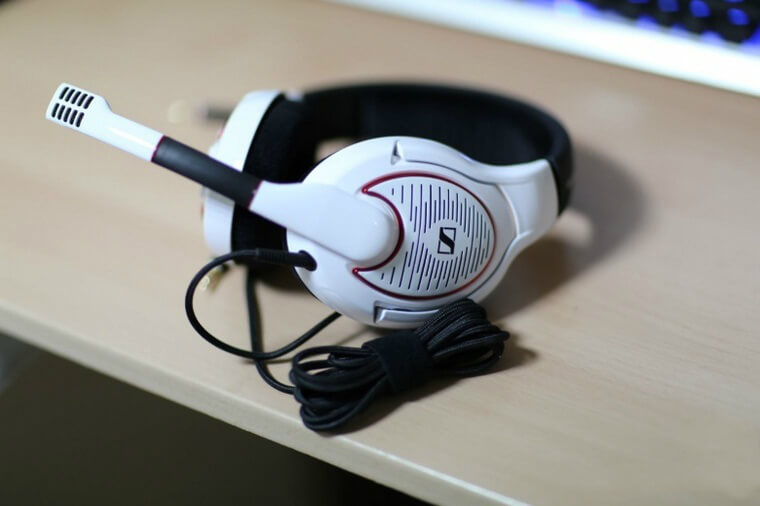 The microphone has a frequency response of 15-28,000 Hz, an impedance of 50 ohms, and a sound pressure level(SPL) of 116 dB. With noise cancellation technology, it can filter out the background noise, make the game sound clearer, and communicate with other players efficiently and smoothly.
Head Beam
The head beam has no scale. It can be stretched up to 5 cm in length, which can cover different head shape users.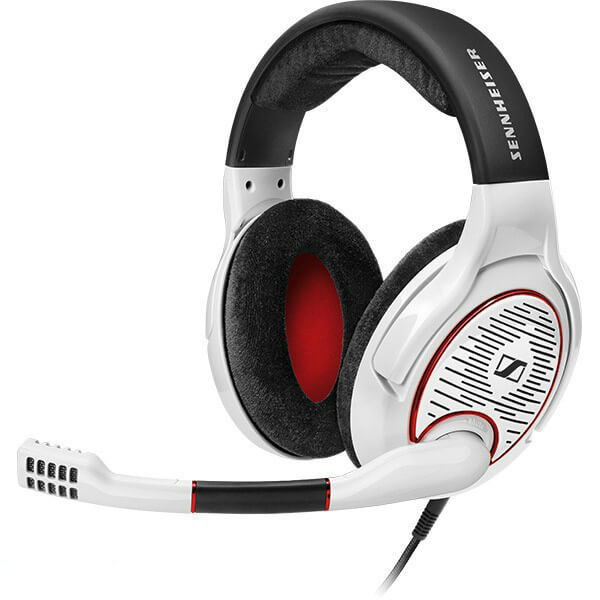 Ear Pads
Thick sponge ear pads can wrap the entire ear. There is a red dust net design inside the ear cups, which can well protect audio drivers from dust. The volume controller is integrated into the right earcup, eliminating the need to spend time looking for control keys on the headset, which improves response speed.
Pros & Cons
Pros
Very comfortable
Excellent sound reproduction
Noise-cancelling mic
Cons
Slight audio leaking
Expensive
No EQ modes
In Summary
Sennheiser Game One gaming headset uses the same unit as PC363D, which can provide the highest sound quality. A comfortable ergonomic design memory foam earpads are adapted to maximize the comfort of long-term wearing for gamers.
The microphone's noise reduction design can provide a clearer voice when communicating with teammates, and flipping up and down can automatically close and open the microphone. The foldable design is convenient for carrying.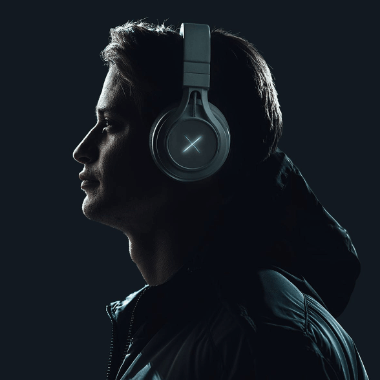 Hi, my name is Daniel, I'm a passionate gamer for over 5 years. Having used various gaming products myself, I will help other gamers benefit from the blog's recommendations of gaming headsets.