Almost all people think that every mouse can do every job. That's wrong thinking. Flagships are faster, have a better and ergonomic design, better features. There is a lot of difference you should pay attention to. They seem similar but the architecture isn't.
We want to show you what the difference is between a gaming mouse and a normal mouse and why a gaming mouse is worth the extra money.
1. One of the most important things is ergonomy
Gaming mice like Logitech G703 HERO and Razer DeathAdder V2 have very good ergonomy. It's beautiful when it lays in your hand. Your fingers must cover the surface of the clickable button for the best results. Ergonomy is the most basic thing you should pay attention to. Otherwise, it is frustrating when your hands got tired in one or two hours of using it.
With the normal mice, you won't feel good because they are made just to do their regular 'job'. Lack of accuracy, non-ergonomic mice are the worst and stay away from them.
2. Look for the sensor
What a gaming mouse makes a gaming mouse is the sensor. Its accuracy and performance can make you satisfied every moment while using it. It will work the best for you and improve your work in designing or playing FPS games like Counter-Strike, Valorant Apex Legends.
DPI is something you will change based on your working ambiance. You want the mouse sometimes slower, sometimes faster.
Compared to the regular mouse, the sensor won't catch a lot of movements made by you because as said before, it will only do the rough job. It's meant for clicking and surfing the web, nothing else. It won't catch your slowest movements. For example, if you are designing something in Photoshop and you zoom a lot it's hard to do the job when you have to move the mouse for 1mm. It won't work for it.
3. The material used on the mouse
The right material will make sure that your mouse lasts longer, has better durability, won't be slippery when your hands are sweaty. No one wants to dry the hands every one minute. Regular mice are usually made from plastic and they aren't meant for long-term use.
4. Programmable buttons
It is known that gaming mice have a lot of buttons. You can reprogram them to use it for what you like. A lot of buttons can save you time. Some actions can be automatized with those extra buttons so you don't have to do them every time manually. Just click the button and it will work. Some mice like Logitech M705 Marathon have a nice wheel, you can move it right-left but also its normal way up-down.
---
Conclusion
Gaming mice are basically for any serious gamer or worker on the computer. Forget about the regular mice, they are meant just for surfing the web and for doing the most basic jobs out there. Gaming mice are worth the extra money. They will take care of the ergonomy and productiveness when using the gaming mouse. Gaming mice give you more customization, more buttons, and more options.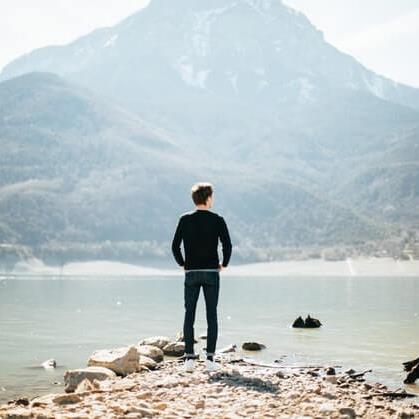 Hi, I'm Rebecca Hampton, I do in-depth reviews of the gaming mouse. I love to disassemble the gaming mouse and dig deeper into them.
Come with me on my journey to find the best gaming mouse!
Check out some of my content and subscribe if you enjoy them.
Thank you for all the support and I truly appreciate you stopping by.