The world of video games is often ruled by male influence. This is particularly true for the accessories that are out on the market for gaming. From headsets to gaming keyboards, everything tends to have a bit of masculinity to it. However, girls love gaming just as much (if not more!). Finding accessories that are more feminine can be a challenge but these products are out there!
Gaming keyboards are an essential accessory for any serious gamer (male or female). PC gaming is still super popular even with major console brands releasing new products. This isn't to say that gamers can't connect their keyboards to consoles though. Many newer consoles will feature a USB port that can support a keyboard.
Whether it's PC gaming or console gaming, every gamer absolutely needs a proper set-up to ensure that their gaming experience is top-notch. While the functionality of the accessories is obviously important, so is the overall look of the product as well.
Girl gamers strive to have gaming accessories that really showcase their personalities. Not only can they express a girl's personality but they can make the overall gaming experience a lot more fun! So what are some cool girl gaming keyboards? Below are some fun styles that are out on the market that cater to female gamers!
Backlit Keyboards
Back-lit keyboards are one of the most popular types of gaming keyboards out there. Perhaps the appeal is behind the light-up keys being visible at night…but who can say for sure? Regardless of the reasoning, backlit keyboards are a stylish way to amp up any gaming set-up. Most of the back-lit boards will be rainbow-colored or a color theme of blues, reds, and greens. However, when it comes to keyboards that are tailored more towards girls, the colors can be a bit more bright. Back-lit keyboards come in teal, purples, reds, etc. which can really appeal to certain girl's preferences.
Rainbow Backlit style is a super colorful, super fun keyboard. The keys are lit up with bright, vibrant rainbow colors which really accent the keyboard. Different companies offer these keyboards in white or black. The white or blackboard and keys really are the perfect contrast to the bright rainbow colors that are displayed when the keyboard is in use!
Pink Colored Keyboards
For those girls who are into pastel pinks, there are many different brands of pink gaming keyboards on the market. These dazzling keyboards are often all pink from the boards to the keys. Moreover, these boards are often accented with white stripes on the boards or the accompanying pink gaming mouses. The pastel pinks can range from pale to darker in color depending on someone's preference. Either way, this color scheme has a classic girly vibe!
Dual-colored Keyboards
There are plenty of dual-colored keyboards on the market that can be suitable for girl gamers. Additionally, some of the two-toned keyboards can be unisex making them appropriate for any girl or guy. Dual-colored keyboards generally have a base color for the board itself and then different-colored keys to accent the board as a whole. These can range in color schemes such as blackboards with pink keys, blackboards with white keys, teal boards with white keys, the possibilities are practically endless!
Gaming Keyboards with Accessory Holders
Girls love accessories! No matter if a girl is girly or a tomboy, accessories are simply a part of how we navigate through life! In the modern world, the biggest accessory that most people carry is their cellphones! Throughout the years, gaming keyboard designs have shifted in the direction of catering to people's obsession with cellphones. To achieve this, the keyboards feature a special holder for cellphones of almost any size. Girl gamers can embrace these types of keyboards to hold their cellphones while they slay in their games! The holders are generally at the top of the board so that the user can see the phone while actively using the keyboard.
Conclusion
There are lots of keyboard designers out there and while most of the keyboards and mouse selections out there for gaming are tailored towards guys, girls can take pride in knowing that they have options too! Gaming is certainly an experience and the accessories that girls use to get into the game should reflect a little bit of their personal style as well!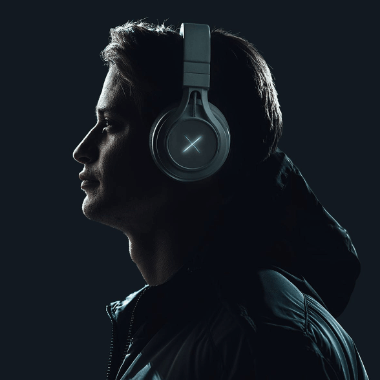 Hi, my name is Daniel, I'm a passionate gamer for over 5 years. Having used various gaming products myself, I will help other gamers benefit from the blog's recommendations of gaming headsets.