Roccat Tyon is a gaming mouse based on Roccat's unique ergonomic design, adding FIN SWITCH and X-CELERATOR buttons which improve the efficiency of the mouse buttons, making Roccat Tyon gaming mouse adaptable to more games such as MMORPG, FPS, RTS or ACT.
Now, I will review this Roccat gaming mouse from these aspects below.
Unboxing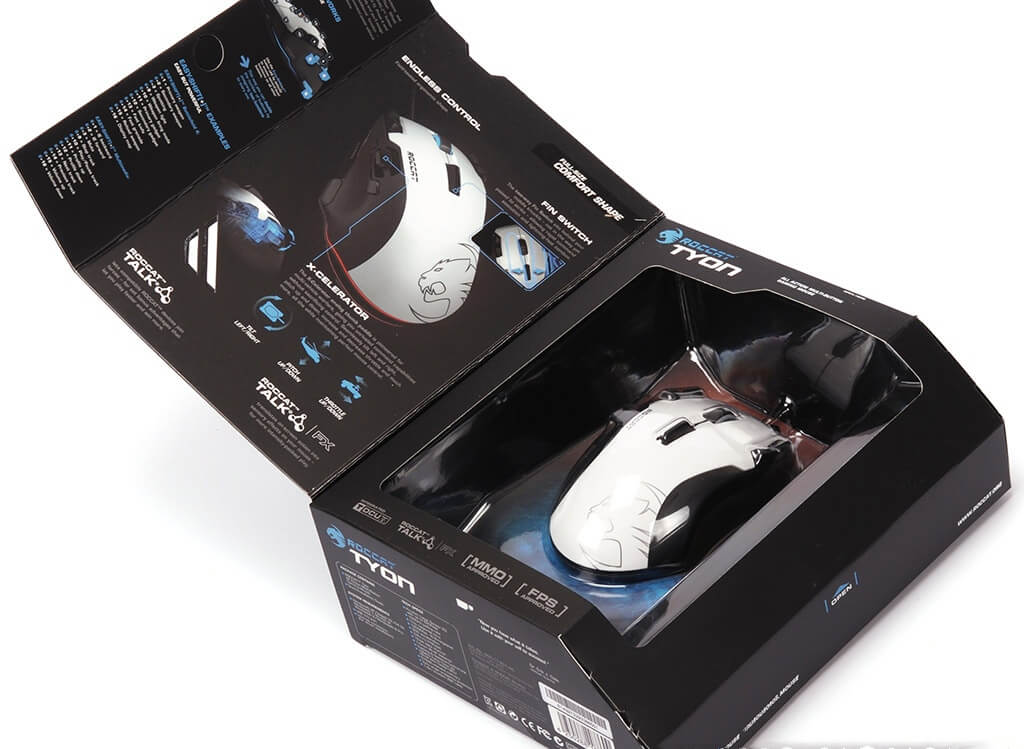 The internal plastic shell is soft and there is a large hollow space around it, which can effectively fix and protect the mouse.
Accessory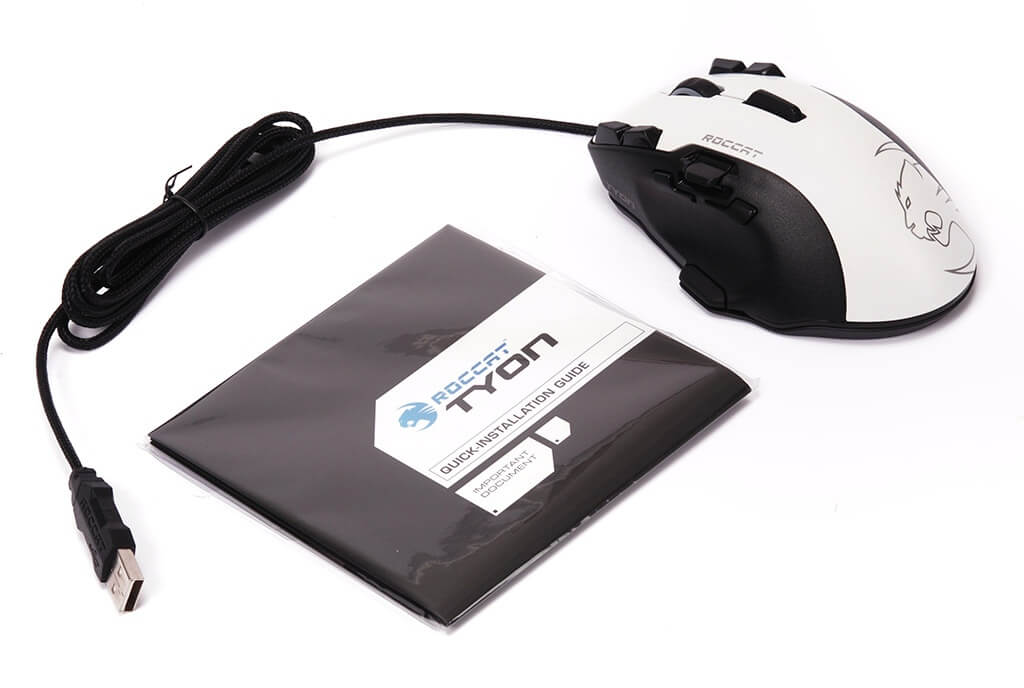 Roccat Tyon accessories are quite simple, with only a manual.
Details
Specifications
Roccat Tyon VS Logitech G502

Model
Roccat Tyon
Logitech G502
Photo
Release Date
2014
2016
Dimensions(L*W*H)
135 x 78 x 40 mm
132 x 75 x 40 mm
Weight
126 g
168 g
Adjustable Weight
No
Yes, 3.6g x 5
Connection Type
USB 2.0, Braided
USB 2.0, Braided
Form Factor
Right-handed
Right-handed
Buttons
16
11
Illumination
Wheel, back stripe
RGB - logo, dpi
Sensor
PRO-AIM R3, Laser
Optical, PMW3366, Delta Zero™
DPI
8,200 DPI
12,000 DPI
Polling Rate
1000 Hz (1ms)
1000 Hz (1ms)
Onboard Memory
Yes
Yes
Amazon Rating
Check Price
Check Price
Check Price
Appearance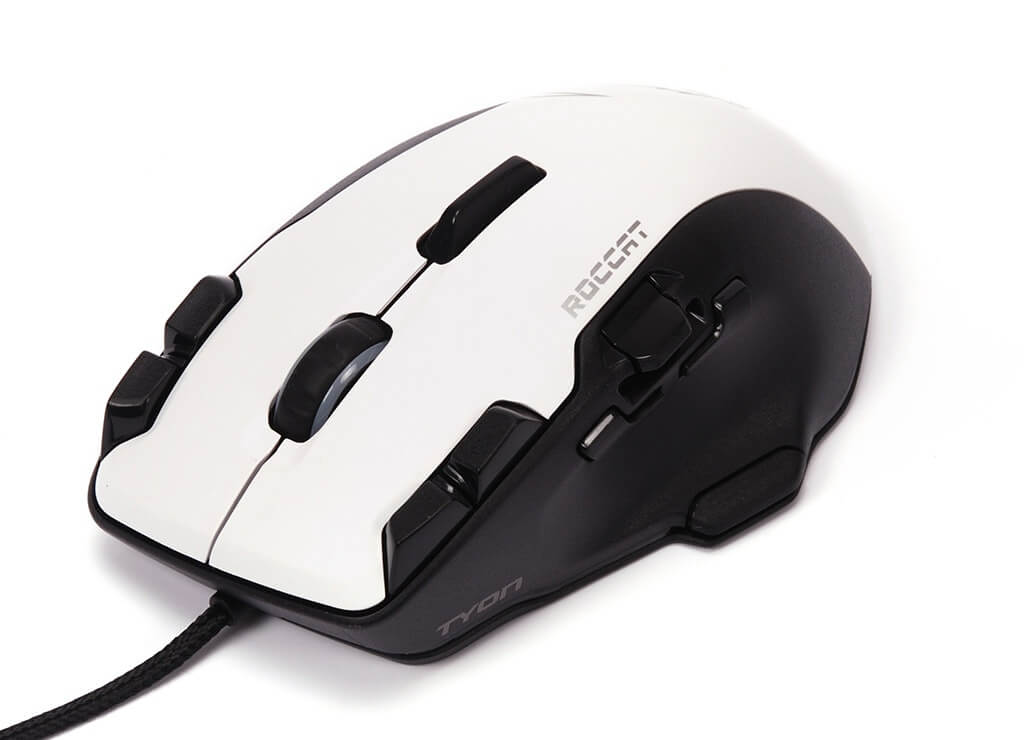 The size is 135mm×78mm×40mm which is almost the same as Roccat Kone XTD, both of them are the standard large mice. The weight of 126g is considered a bit heavy.
Roccat Tyon's upper surface material uses its brand-specific skin-like coating, which is more inclined to rubber, and bring you a very good touch feel.
Side Skirt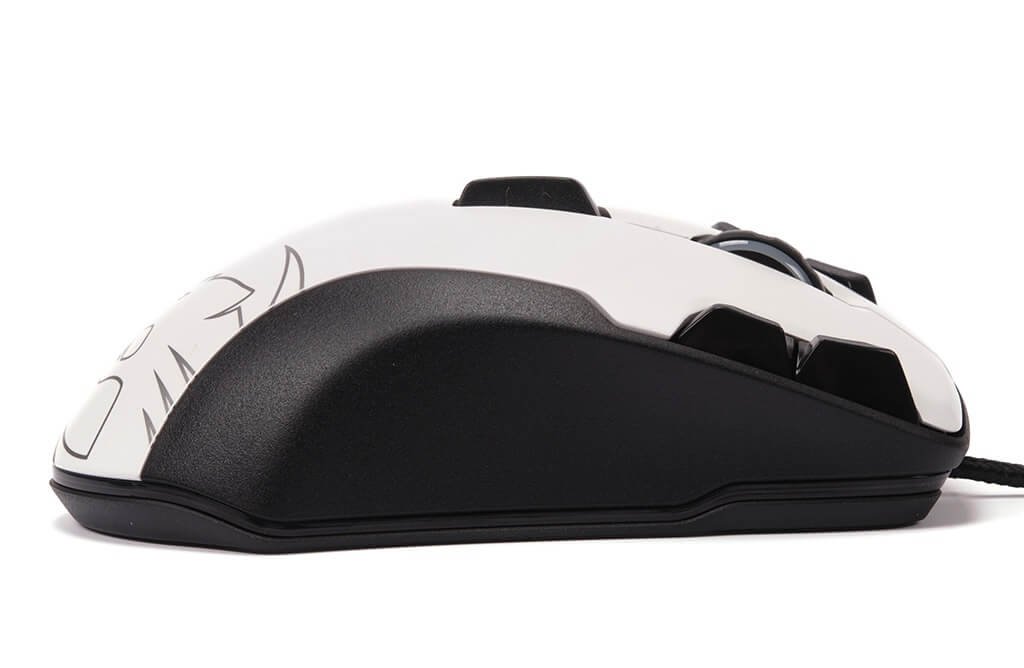 Roccat Tyon side skirts use resin-like material, the touch feeling is very good, but the ability to slip is not as good as rubber.
Bottom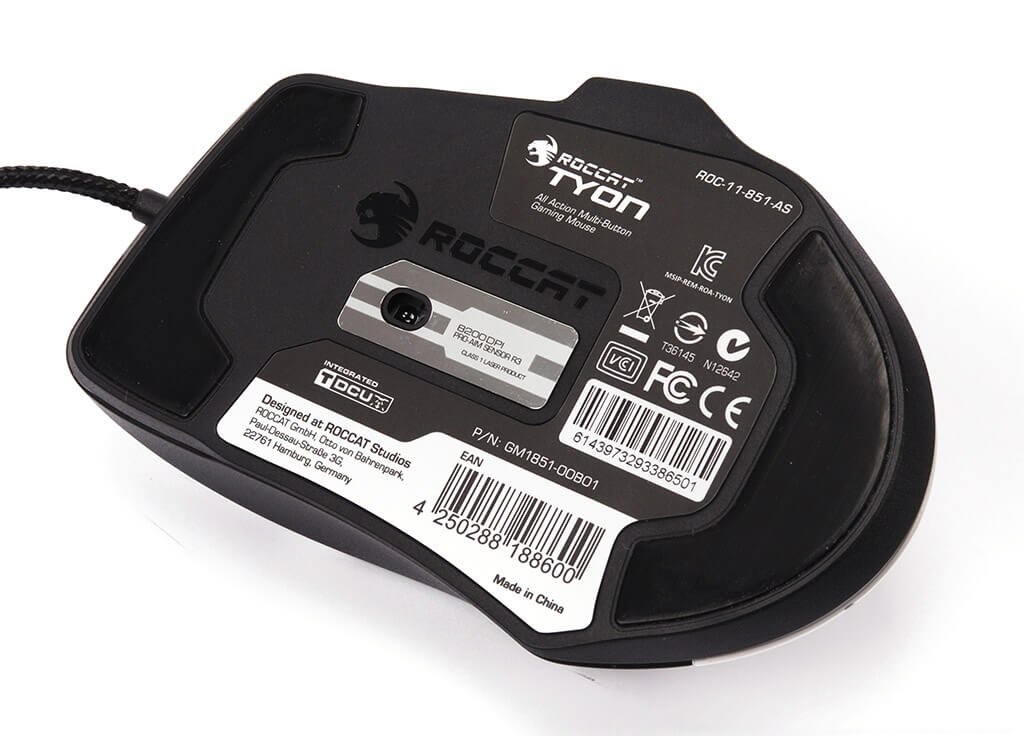 Two large Teflon foot stickers are used on the bottom, which is very smooth.
Buttons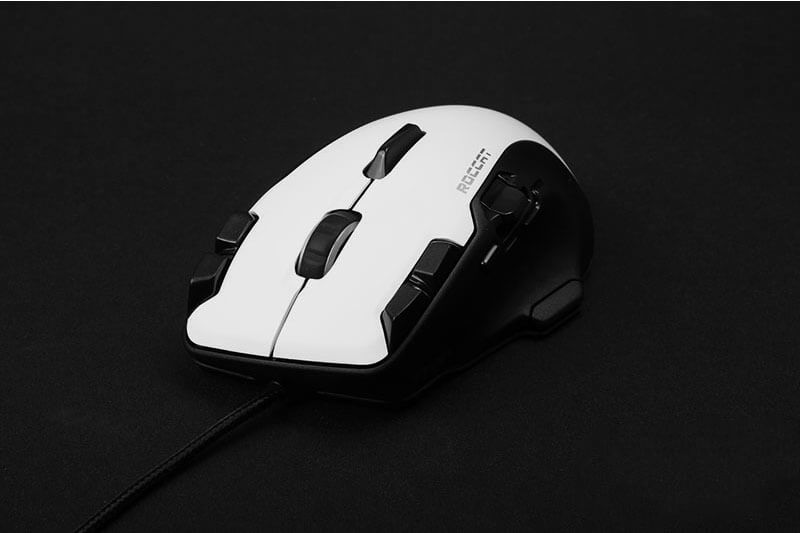 Roccat Tyon adds four custom buttons beside the left and right-click buttons, DPI up/down buttons on the lest, and the Ctrl and Alt buttons on the right.
Scroll Wheel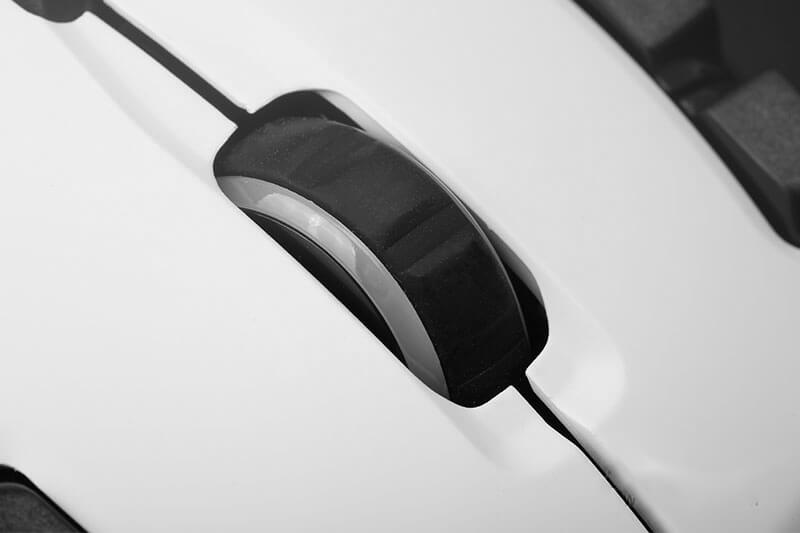 Roccat's scroll wheel is very famous, the damping feel is very good.
FIN SWITCH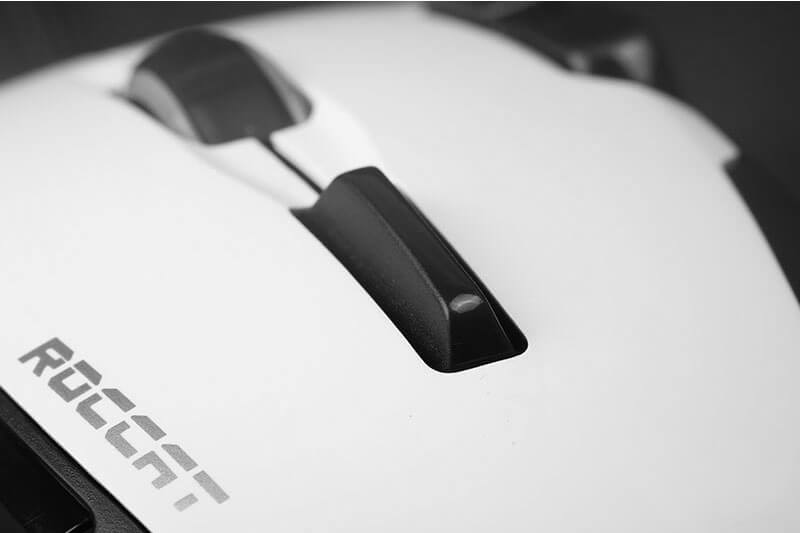 FIN SWITCH button can be operated with fingers. FIN SWITCH avoids the problem of easy misoperation of the scroll wheel's left and right dialing.
X-CELERATOR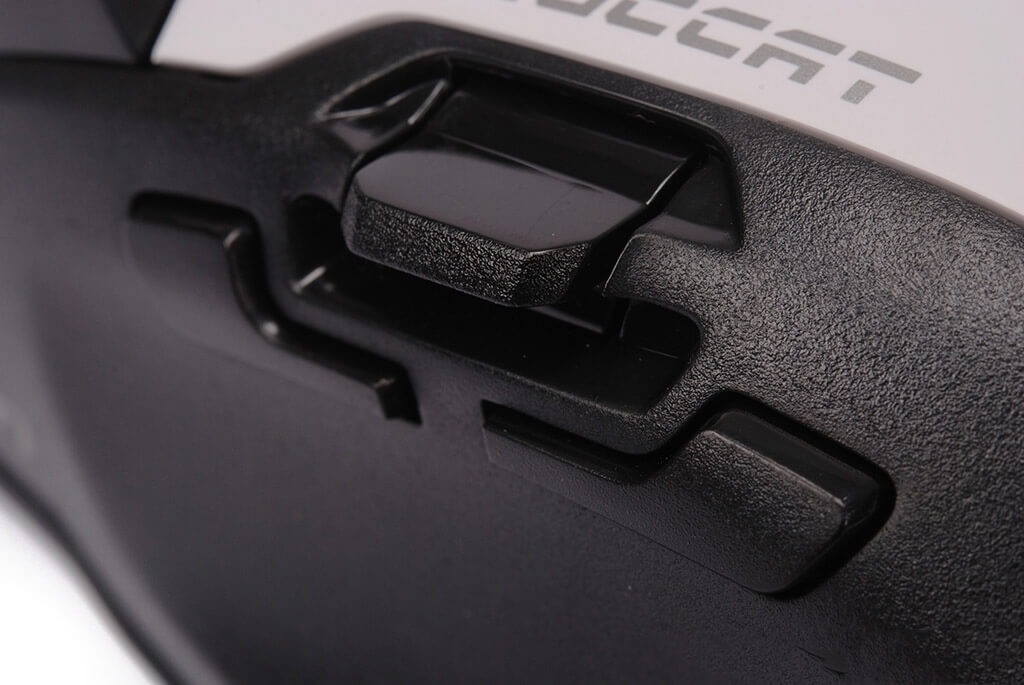 On the left side, Roccat Tyon also has a very distinctive design, adding an X-CELERATOR analog thumb paddle. It provides extended command options, you can use it to seamlessly tilt left and right, pitch up and down, increase and decrease throttle and much more, all the while maintaining perfect pointer precision. The Tyon sacrifices nothing in providing this additional functionality, making it ideal for all-action games requiring enhanced mouse control.
EASY-SHIFT[+]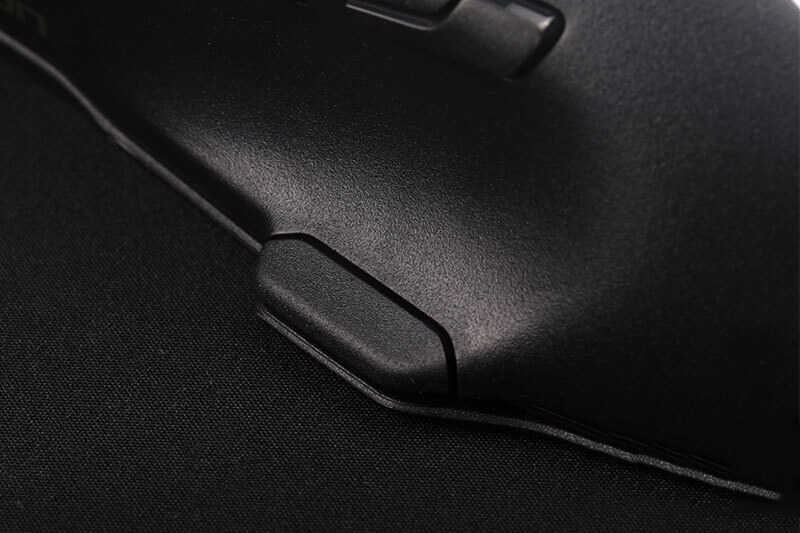 Ingenious Easy-Shift[+]™ technology lets you assign two functions to each of your mouse buttons and the scroll wheel – putting a huge amount of easily-wielded power right at your fingertips. The Tyon's Easy-Shift[+]™ button works just like the shift key on a keyboard. Simply hold it down and simultaneously press one of the other mouse buttons – or the scroll wheel (including up and down) – and you execute a second function. This incredibly handy feature increases the number of available functions from 16 to 31.
Easy-Shift[+]™ also lets you control powerful driver functions right from your mouse – giving you quick control over things like your multimedia options. For example, you can launch your media player, switch music tracks and adjust volume – all with the simple press of a mouse button or scroll of your mouse wheel.
Cable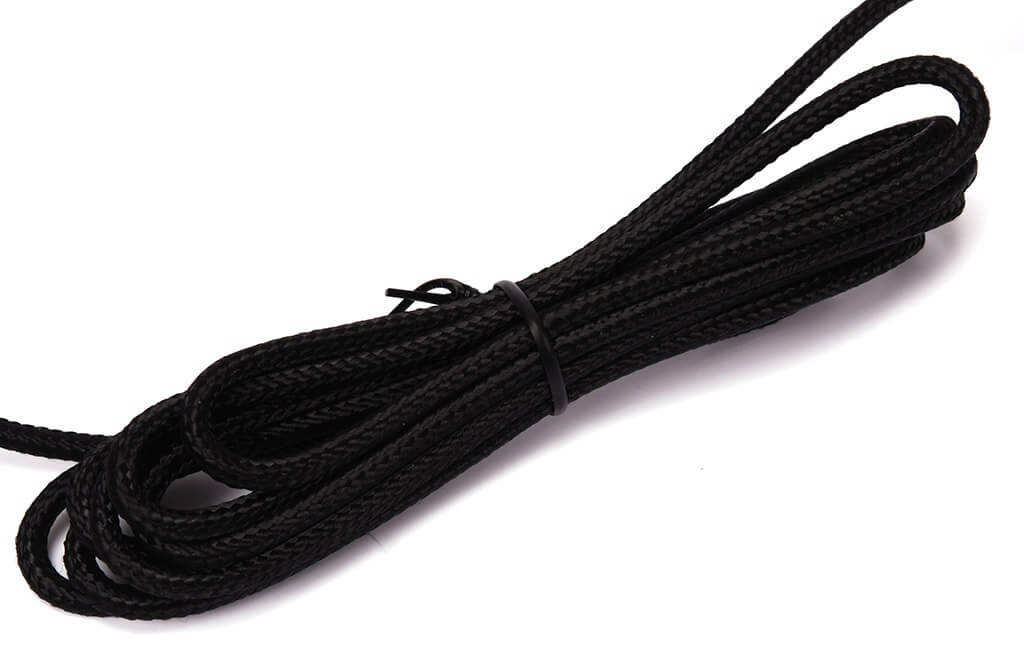 A black nylon braided cable with a length of 1.8m. There is a reinforced structure near the interface to improve cable pull resistance.
Lighting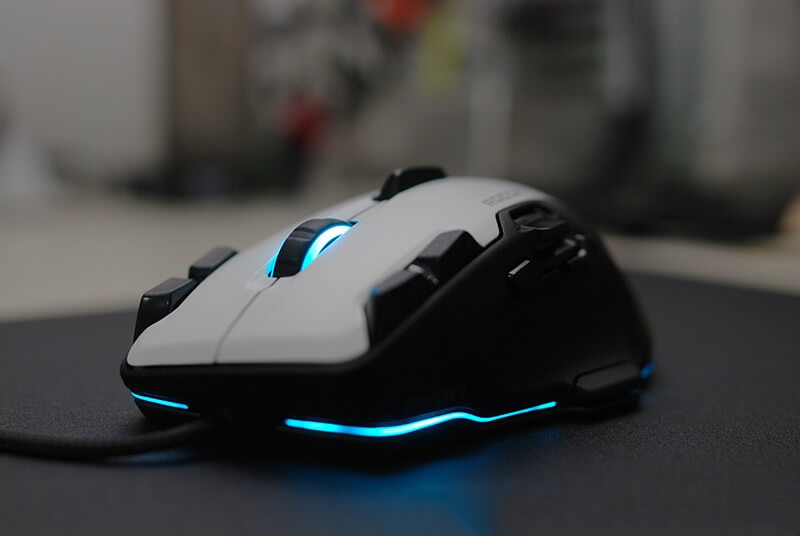 Tyon's illumination system features an extended color spectrum of 16.8m colors. The configurable two-level system lets you adjust the color of your scroll wheel surround and base layer independently of each other. Using a variety of enhanced effects including "breathing", or a color rotation in your choice of shades, the Tyon can fit whatever your style is.
Driver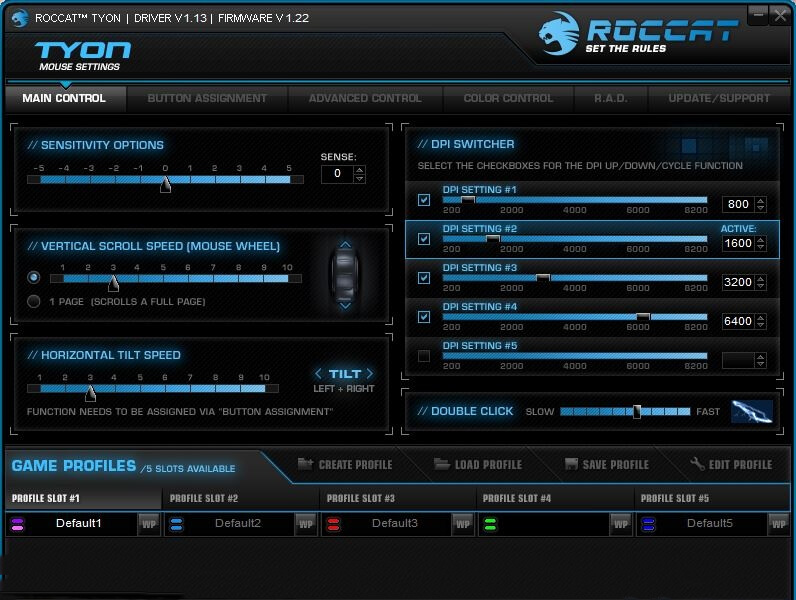 Download ROCCAT Tyon driver on this page https://en.roccat.org/Support/Product/Tyon
Tyon driver has 4 custom configurations: main control, button assignment, advanced control, color control, it's very easy to configure these settings. Because Tyon gaming mouse has 576kB of onboard memory, so you can store these configurations in the mouse, and use EASY-SHIFT[+] to switch between these settings.
Disassemble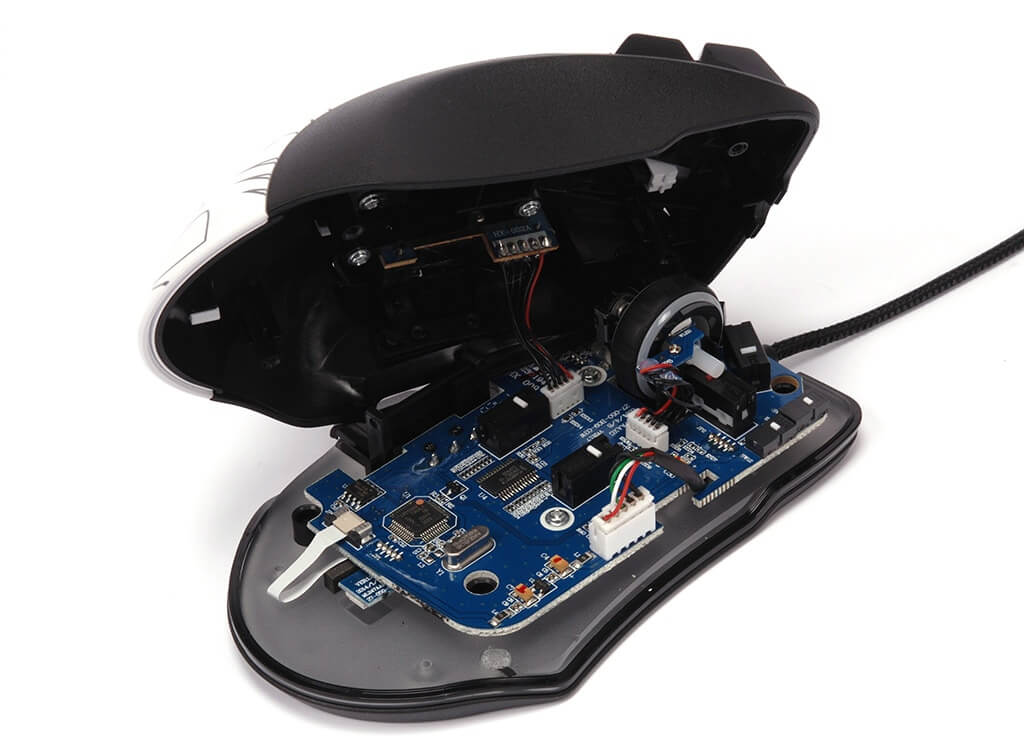 Unscrew the 6 screws on the bottom to easily open the upper case.
PCB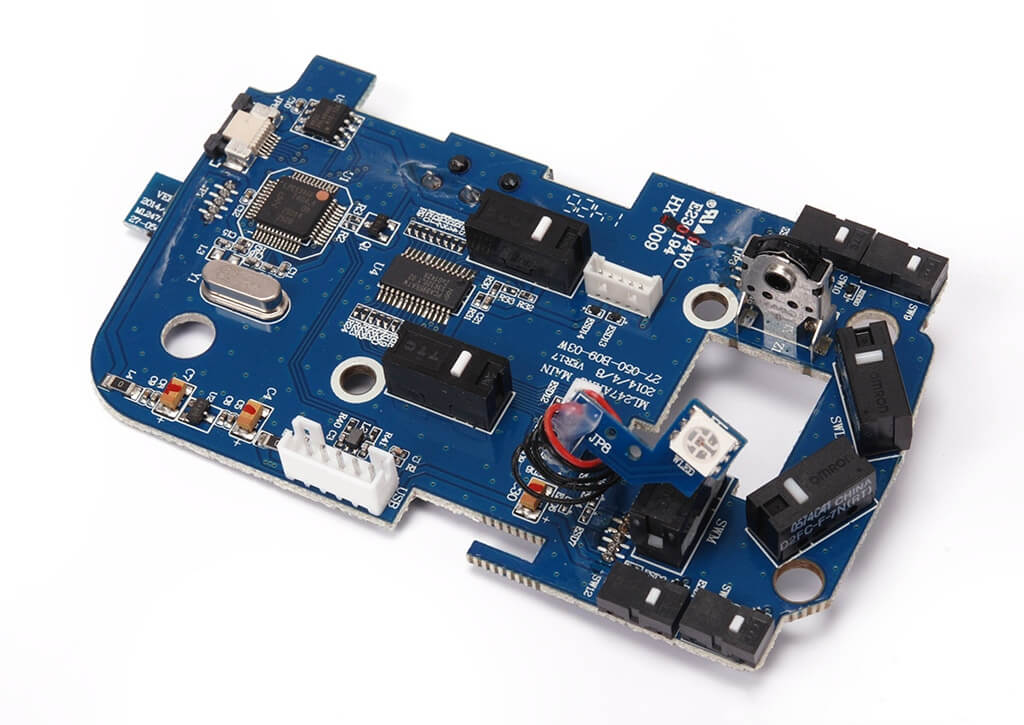 Except for the side button's micro switch, the other micro switches are integrated on this blue PCB.
Micro Switches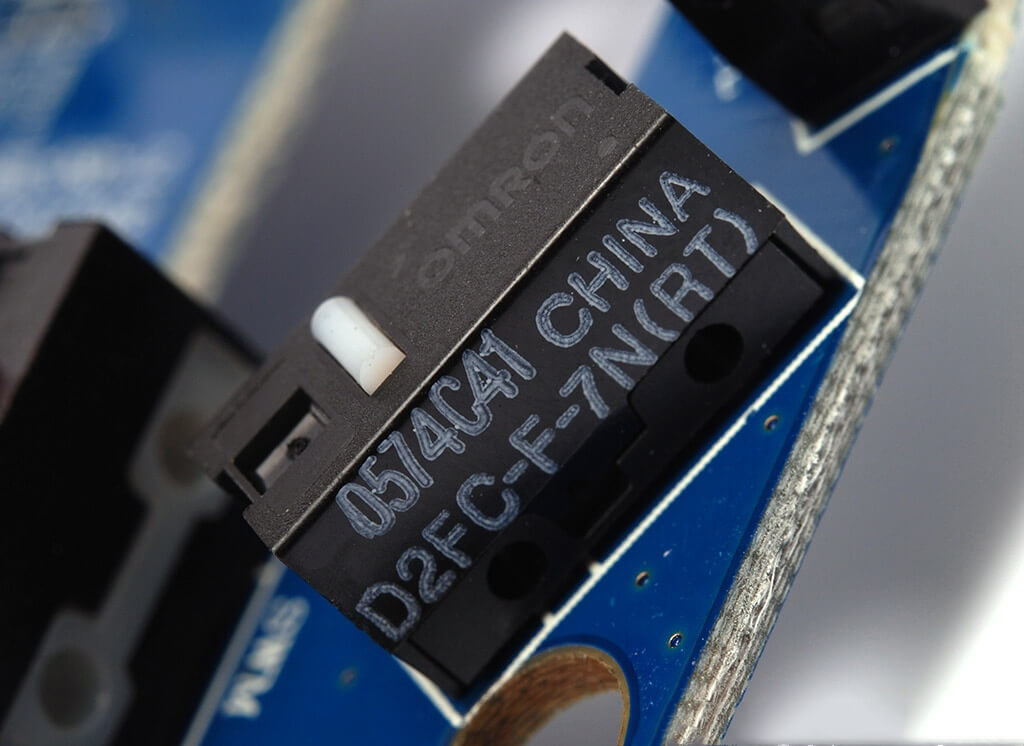 The main click button uses a customized Omron D2FC-F-7N micro switch. Side buttons are ordinary TTC white dot micro switch which has a mediocre click feel.
Encoder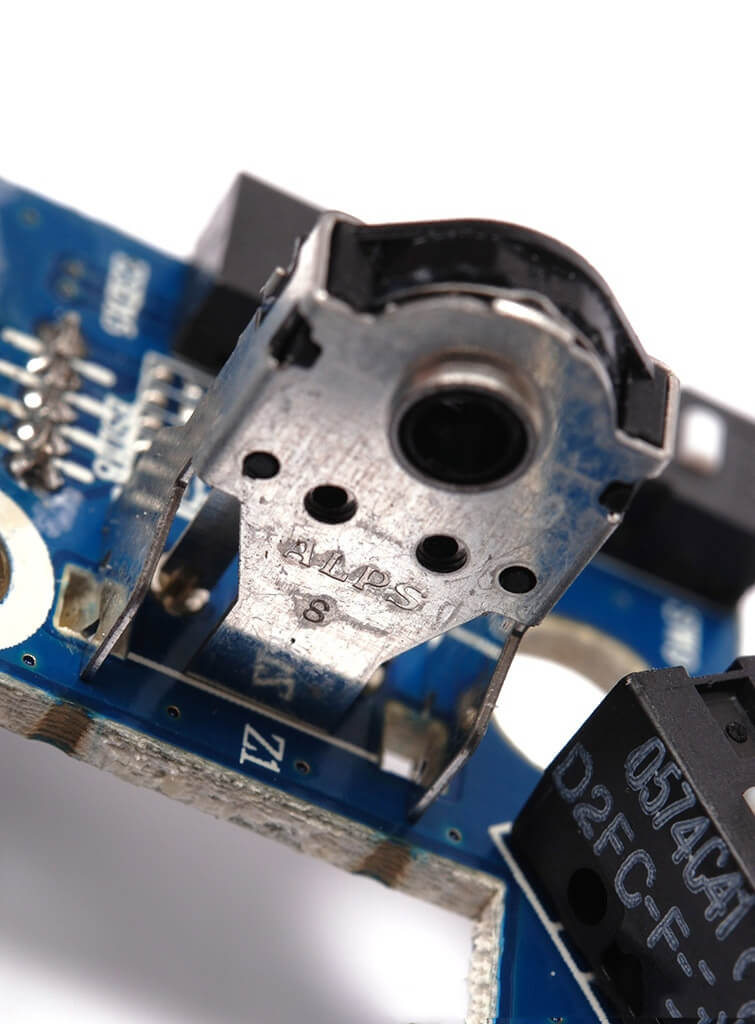 Tyon mouse scroll wheel adopts an ALPS 8mm encoder.
LED Drivers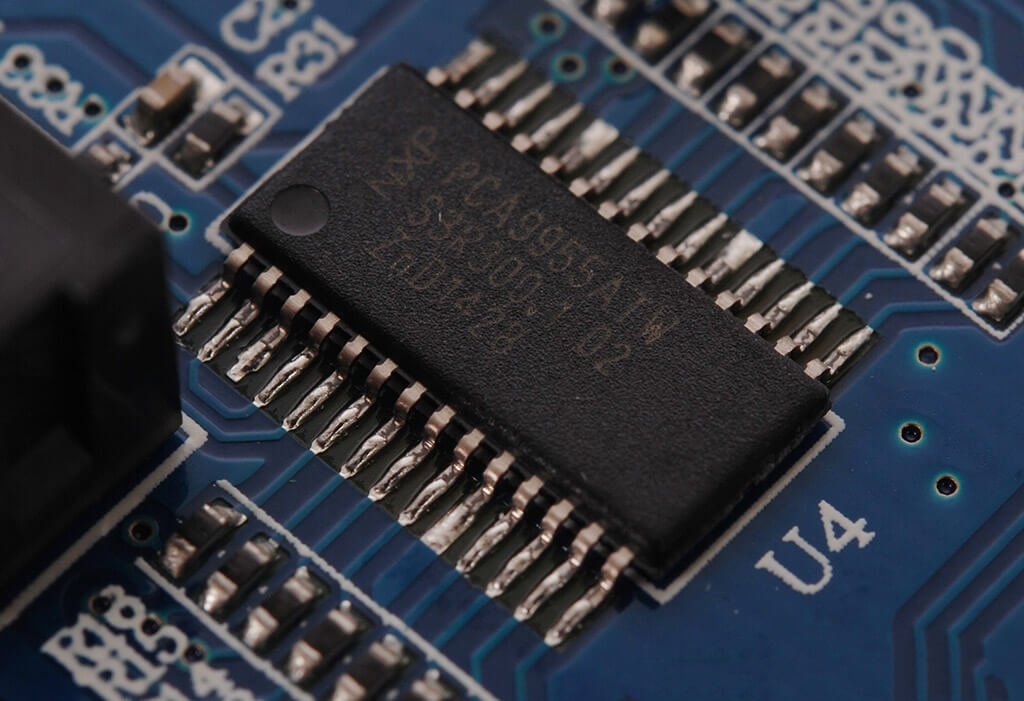 It can specifically control the LED lighting.
MCU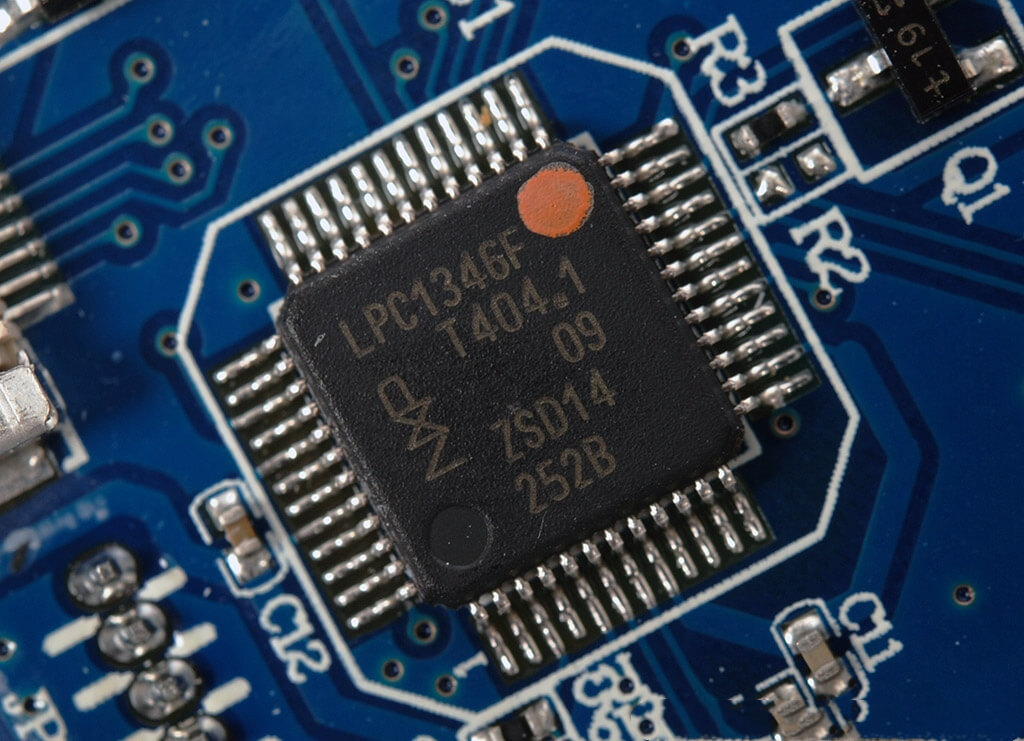 MCU adopted NXP LPC1346F, which based on ARM 32bit 72MHz Turbo Core V2.
Sensor
Pro-Aim Laser sensor with up to 8200dpi, 1000Hz polling rate, 30G acceleration, and 3.8m/s (150ips) offers superb tracking, transmitting even the fastest of mouse movements with no lag – for incredible precision delivering amazing gaming control. And thanks to the integrated Tracking and Distance Control Unit (TDCU), you can adjust the sensor precisely to your mouse pad, further improving tracking and minimizing pick-up-flight – and further advancing your command capabilities.
Use Experience
Sensor Test
1000Hz 1600dpi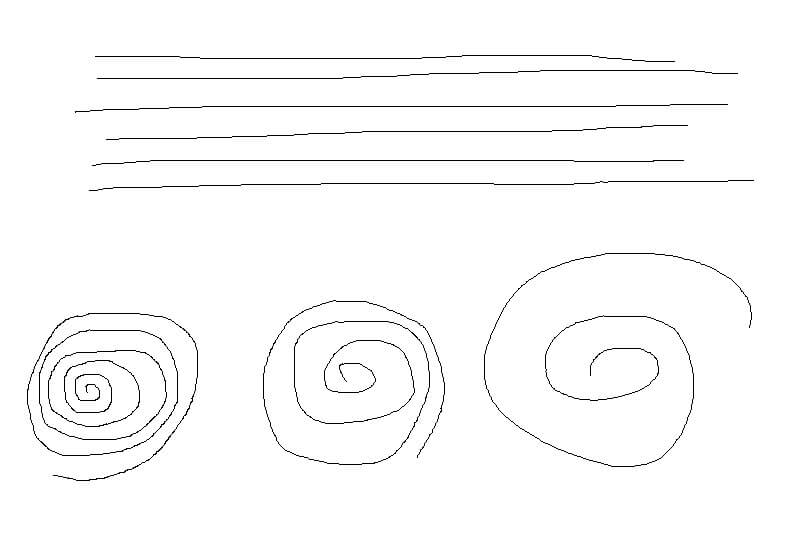 1000Hz 3200dpi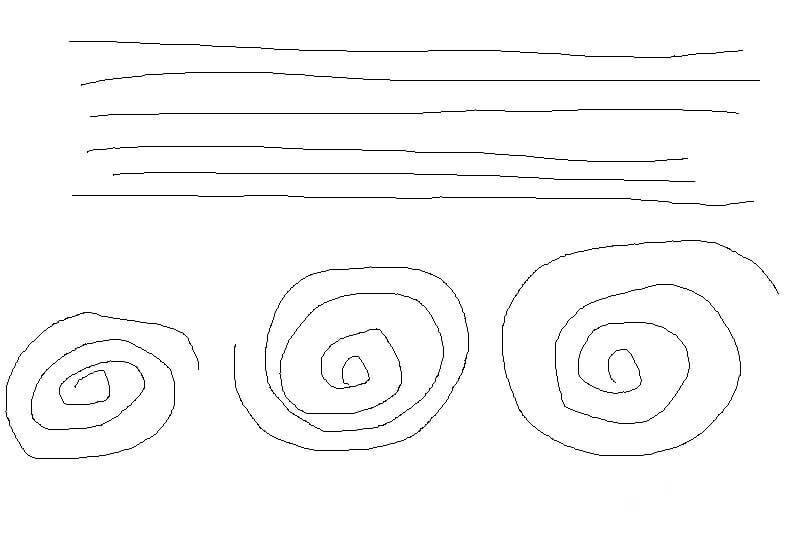 1000Hz 6400dpi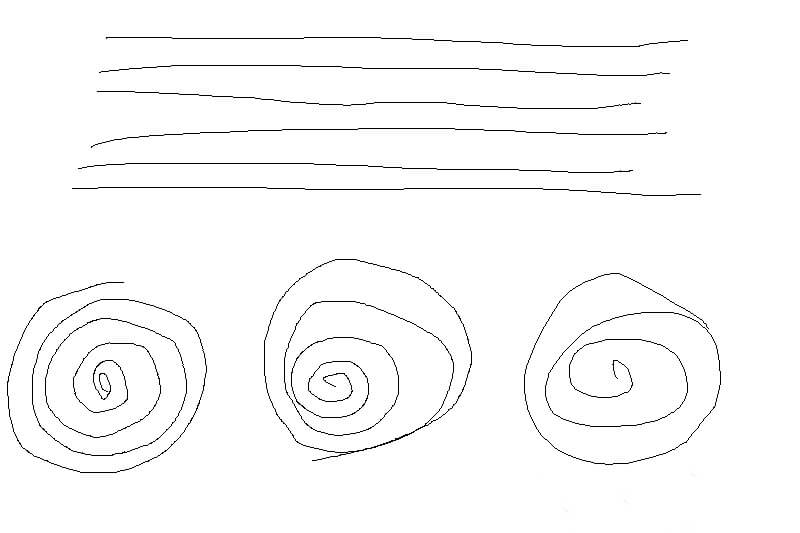 Grip Experience

The ergonomic design of Roccat Tyon inherits the Roccat Kone series and has a very good grip feeling. The position of the programmable buttons is designed just right. They are very convenient to use, and there is almost no accidental touch.
Gaming Experience
Because Tyon has many programmable buttons, ROCCAT officially declared it is suitable for both MMORPG and FPS. Therefore, in the actual use, I tried "Borderlands: The Pre-Sequel", "Assassin's Creed Unity" and "FINAL FANTASY XIV".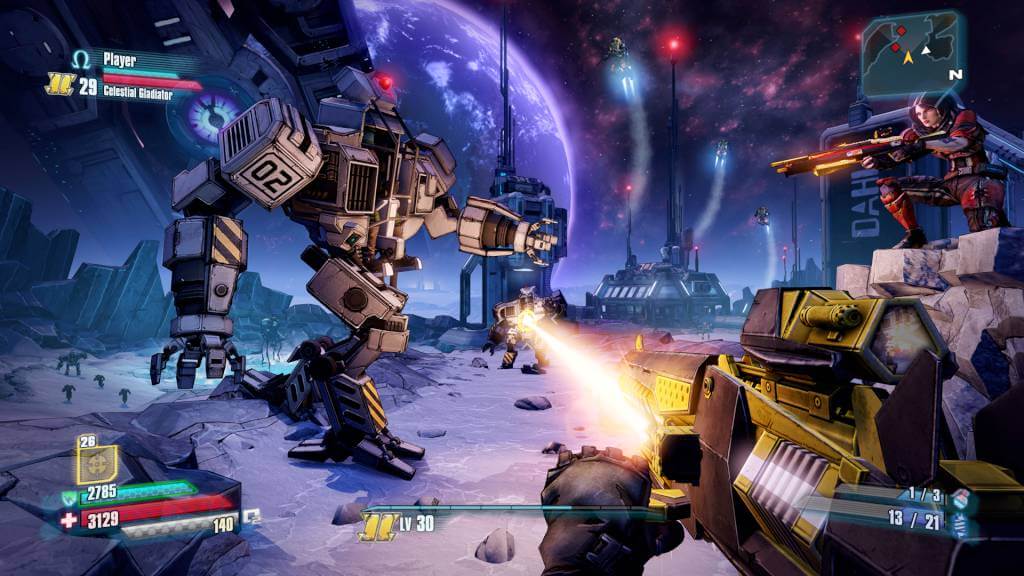 Tyon is a larger size gaming mouse and can support my entire palm. It is very comfortable to use. The left and right micro switches feel very crisp and the stroke is short. It is suitable for "Borderlands: The Pre-Sequel", "Assassin's Creed Unity" games which frequently need to use the left and right-click buttons.
Because Tyon can customize the response distance, players won't need to move the mouse frequently. X-CELERATOR thumb paddle can assist in adjusting the viewing angle when necessary.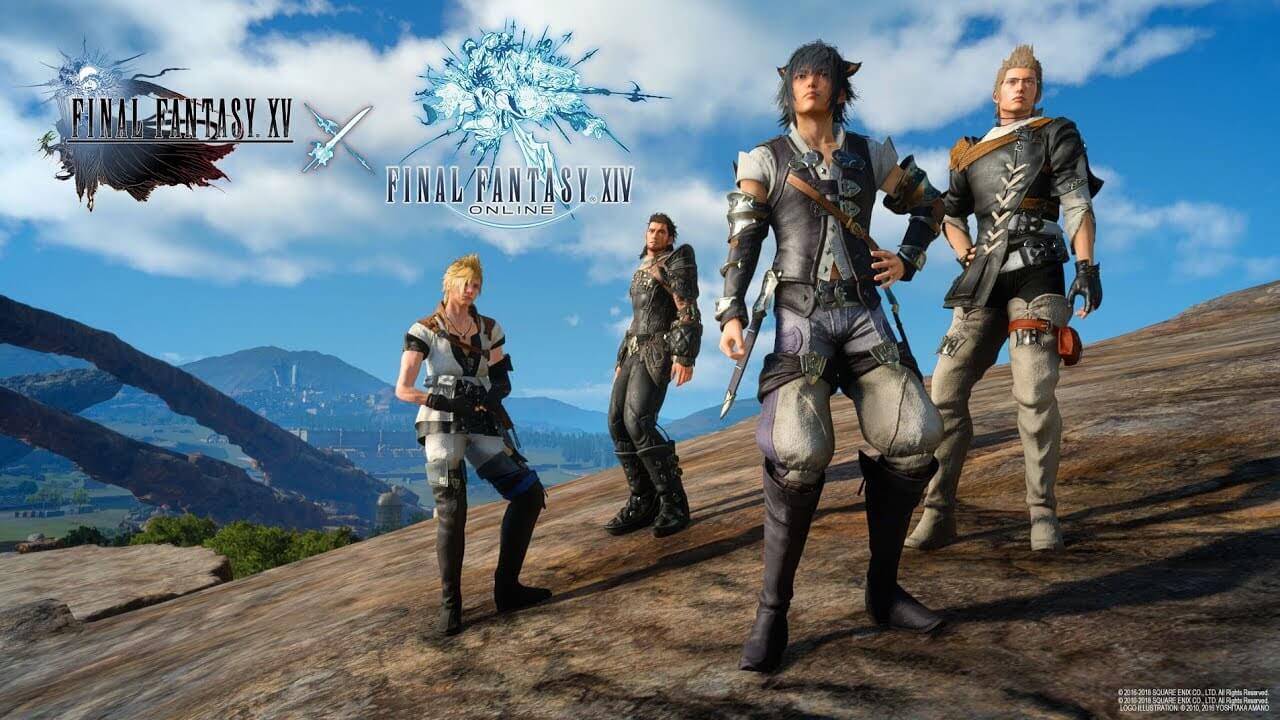 For MMORPG "FINAL FANTASY XIV", Tyon's 4 side buttons and the FIN SWITCH are very practical. In addition, the EASY-SHIFT button can bring a total of 12 groups of button combines, which greatly improves efficiency.
Pros & Cons
Pros
14 programmable buttons
Comfortable, ergonomics right-handed
Excellent performance
Suitable for many kinds games
Cons
Some features need Roccat keyboard
A bit pricey
No weight adjustment
In Summary
The release of Tyon can be said to make the Roccat mouse product line more comprehensive. After these few days of use, Roccat Tyon gaming mouse gave me a very good impression. The appearance, grip, workmanship, programmable buttons and user experience are really admirable!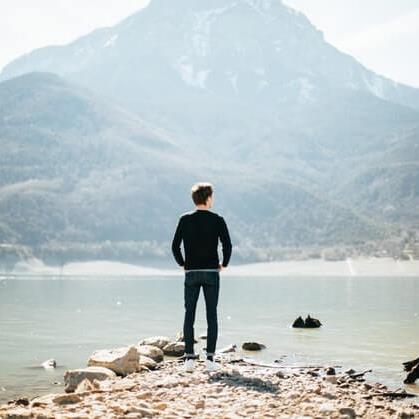 Hi, I'm Rebecca Hampton, I do in-depth reviews of the gaming mouse. I love to disassemble the gaming mouse and dig deeper into them.
Come with me on my journey to find the best gaming mouse!
Check out some of my content and subscribe if you enjoy them.
Thank you for all the support and I truly appreciate you stopping by.