When we mentioned Steelseries headsets, the first thing we think of is the Siberia series which have been very popular in the gaming circle.
But we can't ignore its Arctis series gaming headsets. Since they had been released in 2017, Arctis series headsets had won unanimous praise from authoritative media such as PC Magazine, Tom's Guide, IGN, Red Dot, Trusted Reviews, etc. It has also become the official designated headset in the 2018 PGI Finals. In 2019, SteelSeries optimized and upgraded the previous Arctis series.
Today I will show you the 2019 edition Arctis 3 headset's packaging, appearance, and details, then share my experience of wearing, sound performance and gaming experience, and finally summarize the advantages and disadvantages.
Packaging
SteelSeries's design principle is "no compromise", from the outer packaging to the interior design of the packaging box, to the handling of the accessory box buckle, it is almost impeccable. Compared to the previous generation, Arctis 3 headset (2019 edition) is more compact in packaging, the volume of the packaging box has been reduced by almost 50%.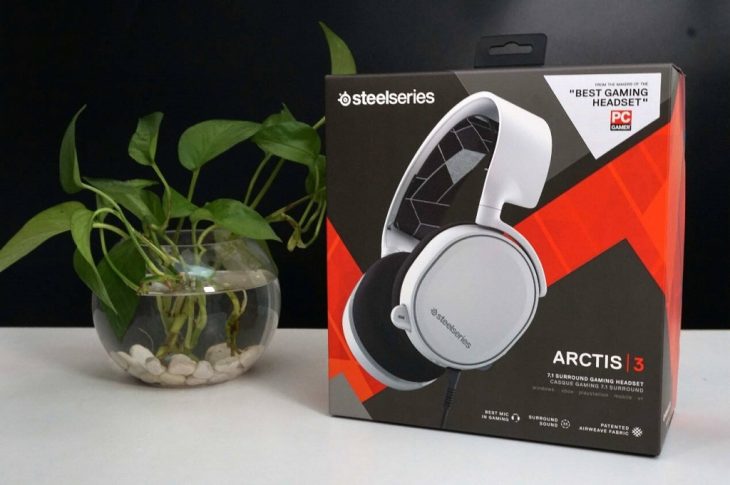 The front of the packaging box is a large picture of the Arctis 3 headset, which clearly shows its Bluetooth characteristics. On the back is the description of the headset's characteristics, accessories, and so on. Arctis 3 does not have an external sound card like the Arctis 5 and Arctis 7.
Unboxing
The packaging box interior uses a Low Poly design style. Corrugated cardboard is used as protection, which can protect the headset well.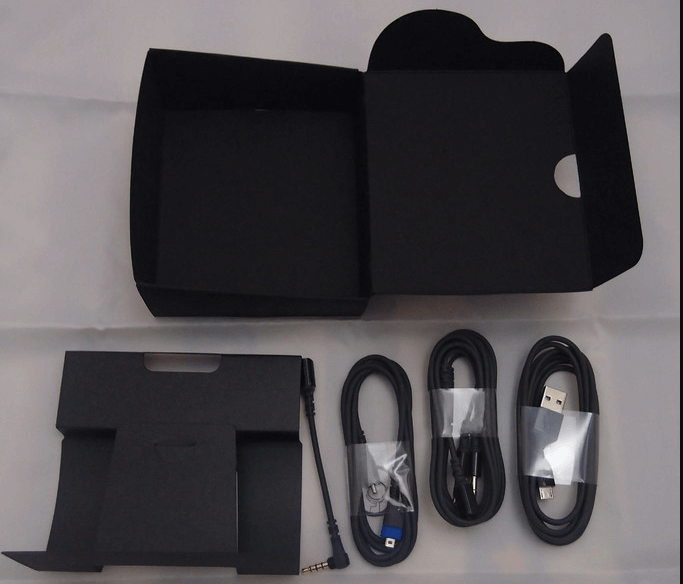 Accessories include a main cable (1.2m), a 3.5mm extension cable (1.8m), 3.5mm adapters and SteelSeries headset manuals. These ensure this headset can be compatible with multiple platforms. In addition to being used on PC and MAC, it can also be connected to mobile phones, PS4, and Xbox One. The most worth mentioning is that it can be perfectly compatible with Nintendo Switch, all you need to do is just change the adapter.
Details
Appearance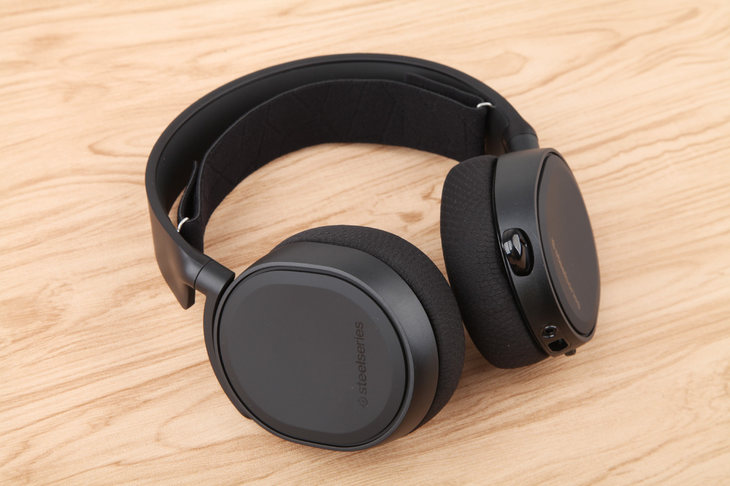 2019 edition Steelseries Arctis 3 headset has a similar appearance to the previous generation. It is a long round ear cup design, but there is no RGB light.
Headphone Specifications

Compatibility
PC, PlayStation, Xbox, Switch, Mobile, Mac
Connector Type
4-pole 3.5mm & Dual 3.5mm PC cable
Speaker Drivers
40mm Neodymium
Headphone Frequency Response
20–22000 Hz
Headphone Sensitivity
98 db
Headphone Impedance
32 Ohm
T.H.D.
< 3%
Volume Control
On Ear Cup
Headband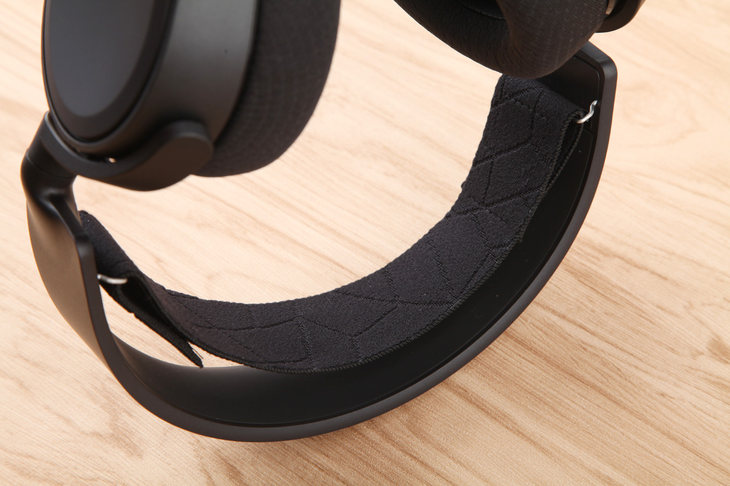 The ski goggle suspension headband relies on the Velcro adjustment to achieve the adjustment, which can provide a wrapped feeling that the head beam design cannot provide. The larger contact area of the headband also reduces the pressure on the top of the head, which makes it more comfortable to wear.
Ear Cushions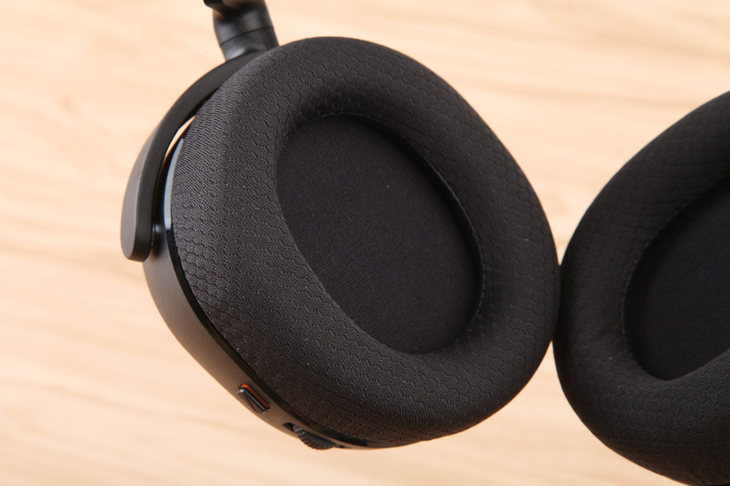 Steelseries Arctis 3 gaming headset's earpads are relatively wide and have a good wrapping feeling. The highly acclaimed AirWeave fabric cushions have been thickened in this edition to further enhance comfort. The ear cushions are detachable for easy cleaning and maintenance.
MIC
Two-way radio ClearCast microphone receives the player's voice on the side of the face, and the outside receives noise and then uses the reverse current to reduce the noise.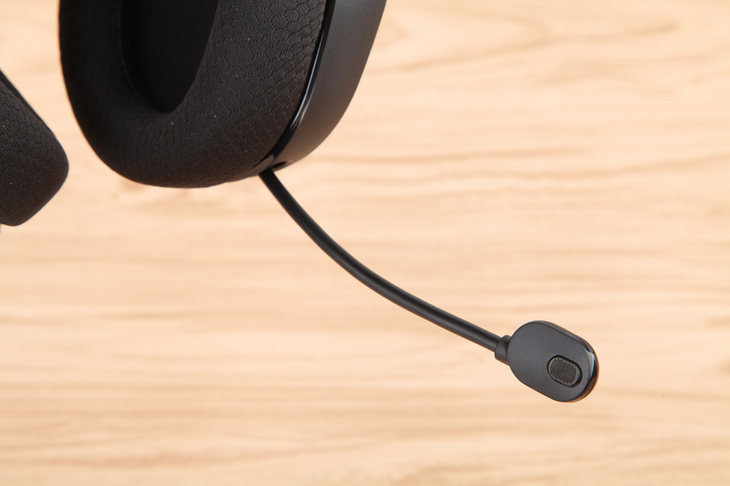 Microphone Specifications

Frequency Response
100Hz–10000Hz
Pattern
Bidirectional
Sensitivity
-48 db
Impedance
2200 Ohm
Noise Cancellation
Yes
Location
Retractable
Mute Toggle
On Ear Cup
When you communicate with teammates, the ClearCast microphone only collects sounds from the mouth very quickly. Due to the very small range of the radio, it has a natural canceling function and no need for other noise-canceling software.
In addition, the broadcasting microphone has collected and reproduced a wide frequency range mainly composed of high frequency. This frequency range makes the sound more natural so that the high-frequency response of the MIC is closer to the broadcasting microphone.
The detachable MIC can be placed inside the ear cups when not in use.
Speaker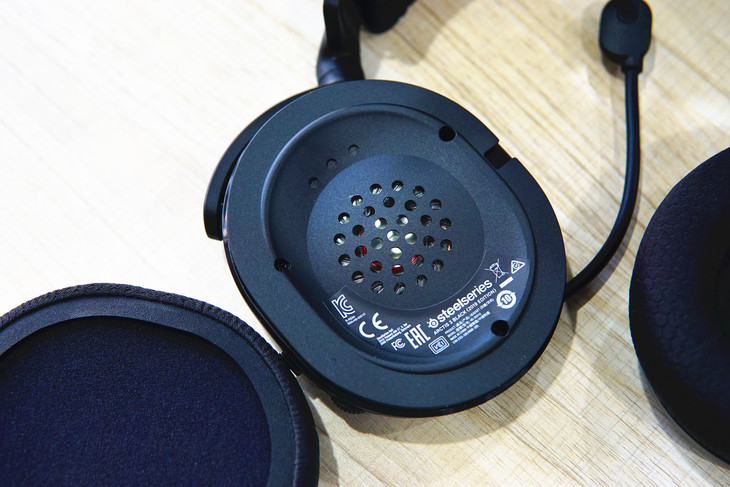 Steelseries Arctis 3 uses 40mm S1 speakers which only used in high-end headsets (such as Steelseries flagship headsets Siberian 800 and 840), with a frequency response range of 20-20000 MHz and low total harmonic distortion at 3%, sensitivity is 98dB, and impedance is 32 ohms.
The bass flexibility of the S1 speaker unit is very good, the mid-range is wide, the high is soft and not broken, and the overall sound field is very wide. Such sound details are very friendly to FPS players, they can clearly distinguish the position and distance of enemy footsteps and gunfire.
Interface & Switch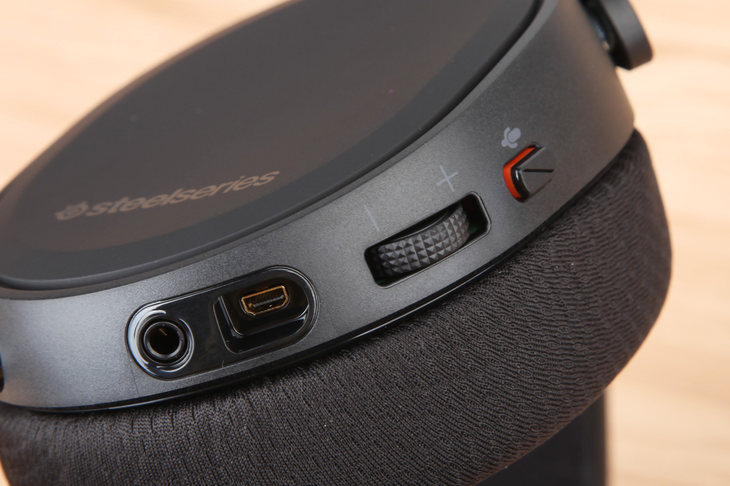 All the Steelseries Arctis 3 headset interfaces and switches are concentrated in the left ear cup, from left to right are sharing interface, cable interface, volume control switch, and MIC mute toggle.
The layout of the switches is very reasonable, the mute toggle and volume switch can be easily reached with an ergonomic touch.
Driver/Software

Steelseries Arctis 3 (2019 edition) did not equip with a professional sound card, but it still implements surround sound, equalizer, bass boost, and dynamic range compression sound functions through virtual devices.
Log in SteelSeries Engine 3 software, click preferences, enter the serial number on the card, then you successfully install a virtual sound card driver. (Warning: Be sure to select the speaker and microphone as the device connected to the headset interface, then configure the speaker device as a 7.1 surround device from the audio settings.)
Experience
Wearing Experience
The first feeling to wear is the friendly touch brought by AirWeave fabric ear cushions. This generation of thicker ear cushions provides a better wrapping feeling, and there will be no serious clips with the cooperation of ski goggle suspension headband. The lightweight won't bring any burden, and the overall wearing experience is quite good.
Audio Experience
In terms of sound quality, we certainly can't compare with professional headphones for music, but compared to gaming headsets, it can be said to be very good. And the most important point is that the audio quality of Arctis 3 is as good as the same series of Arctis 5 and 7! Just a lack of prism RPG lights and 2.4Ghz wireless technology.
Gaming Experience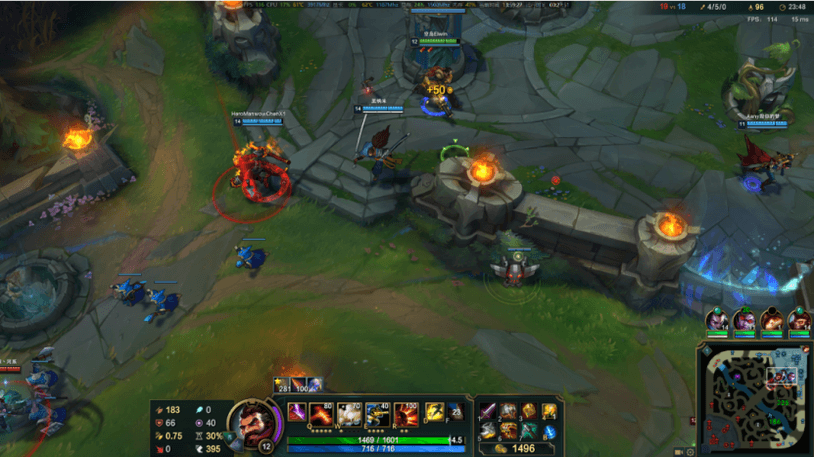 With many years of experience in the gaming headset industry, SteelSeries had already formed an inherited tuning performance.
Many headset manufacturers pay too much attention to bass rendering, which in turn creates a dull and banging experience for players. The bass performance of Steelseries Arctis 3 is not too heavy. Proper bass processing makes gunshots and explosions clearer which is beneficial for players to capture sound details.
In terms of sound localization, Arctis 3 achieved a very good level with excellent resolution. It's accurate and clearer. Good sound resolution ensures that in the Sandbox Games such as PUBG, players can detect the sound of distant cars, nearby steps, and the door opening.
Pros & Cons
Pros
Low Poly Design Style
Multi-platform Compatible
Comfortable to Wear
ClearCast MIC
40mm S1 Speaker Unit
Suitable for Female Players
Cons
Headset May Fall When Looking Down
White Models Need Regular Cleaning
No RGB Lights
Need to Install Driver for 7.1 Surround Sound
In Summary
Steelseries Arctis 3 gaming headset is the entry-level of the Arctis series. Compared to Arctis 5 and Arctis 7, Arctis 3 has the same core specifications: the same 40mm S1 speaker unit and ClearCast MIC, Arctis 3 is recommended for low budget. If you pay more attention to the appearance of the headset, Arctis 5 is recommended for RGB lighting; If you require wireless capabilities, Arctis 7 with a 2.4GHz connection may be more suitable for you.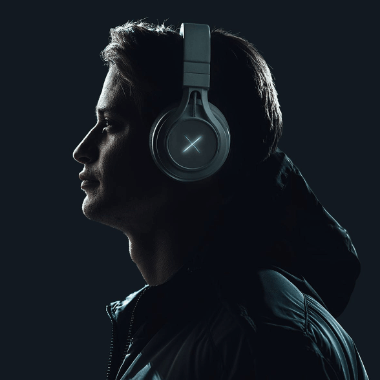 Hi, my name is Daniel, I'm a passionate gamer for over 5 years. Having used various gaming products myself, I will help other gamers benefit from the blog's recommendations of gaming headsets.